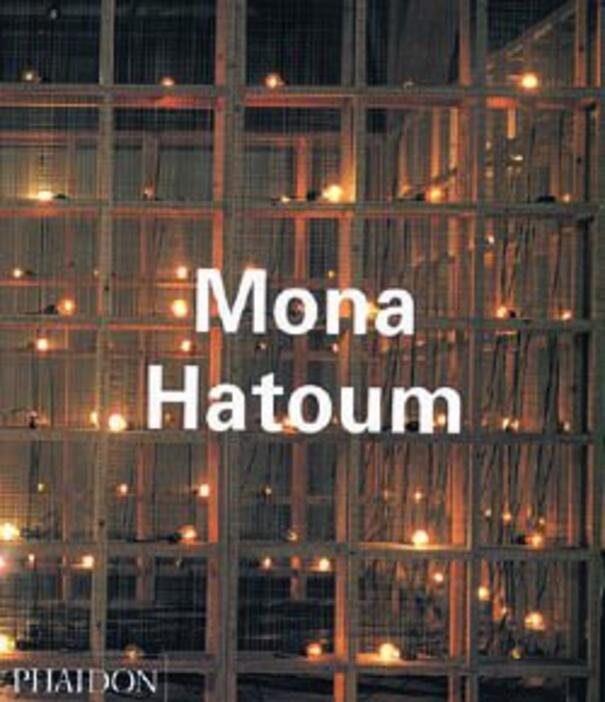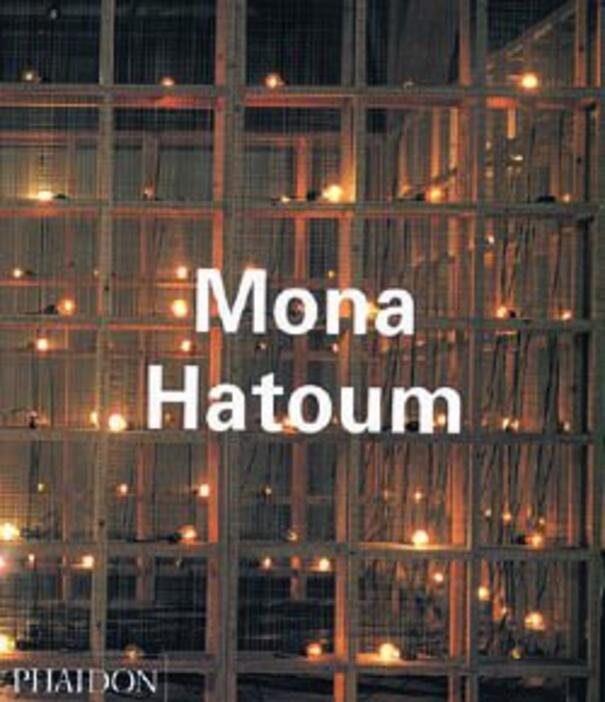 Mona Hatoum
Mona Hatoum creates events, videos, sculptures and installations that relate to the body, to language and to the condition of exile. Her most famous work Corps Etranger, first shown at the Tate Gallery when she was nominated for the Turner Prize in 1995, takes the viewer on a journey through the inner passages of the artist's body.
Her audience is thrown into a dimension in which anything is possible, as in The Light at the End, which lures viewers down a long tunnel towards a light that will literally burn them. While her video work is often visceral and emotive, her sculptures and environments are ultra cool and minimal in their aesthetic. They often mimic domestic or institutional furniture, yet their designs and materials have a threatening edge. Exquisitely beautiful, Hatoum's works are at the same time powerful evocations of statelessness, anxiety, denial and otherness.
Since Hatoum was exiled to London, where she has lived and worked since the 1970s, she has exhibited her work around the world, including the Centre Pompidou in Paris and the Venice Biennale. This book surveys all her work, ranging from early performances, through to her videos, objects and full-scale environments.

The distinguished art critic Guy Brett, author of Through Our Own Eyes: Popular Art and Modern History (1986), explores key themes around a sense of place, the body and communication that emerge from Hatoum's range of work. The artist describes a chronology of practice in conversation with Michael Archer, writer, curator and co-founder of London's Audio Arts sound archive. Director of the Kanaal Art Foundation Catherine de Zegher makes a complex and provocative analysis of Recollection, a work she commissioned for a sixteenth-century beguinage. Hatoum has chosen a text by the influential Palestinian author Edward Said as well as a statement from the noted Italian post-war sculptor and performance artist Piero Manzoni. The book also includes Hatoum's own notes, statements and interviews.
Specifications:
Format: Paperback
Size: 290 × 250 mm (11 3/8 × 9 7/8 in)
Pages: 160 pp
Illustrations: 150 illustrations
ISBN: 9780714836607
Guy Brett was the art critic for The Times from 1964 to 1975. His books include Kinetic Art (1968), Through Our Own Eyes: Popular Art and Modern History (1986) and Transcontintental: Nine Latin American Artists (1990).

Michael Archer is an art critic and lecturer.  He is a regular contributor to Art Monthly, Untitled and Artforum, is the author of Art Since 1960 (1997) and the co-author of Installation Art (1994).  He is a Tutor in art history at the Ruskin School of Drawing and Fine Art, University of Oxford, and a Visiting Research Fellow at Chelsea College of Art and Design.

Catherine de Zegher is a curator and director of the Kanaal Art Foundation Centre for Contemporary Art.

"This valuable retrospective demonstrates the sense of alienation her work intends to create, and reinforces her artistic statements with essays from cultural commentators, including brilliant fellow-Palestinian Edward Saïd."—Big Issue
"Uncomfortable, compelling and often unexpectedly beautiful."—World of Interiors
On the Contemporary Artists Series
"The boldest, best executed, and most far-reaching publishing project devoted to contemporary art. These books will revolutionize the way contemporary art is presented and written about."—Artforum
"The combination of intelligent analysis, personal insight, useful facts and plentiful pictures is a superb format invaluable for specialists but also interesting for casual readers, it makes these books a must for the library of anyone who cares about contemporary art."—Time Out
"A unique series of informative monographs on individual artists."—The Sunday Times
"Gives the reader the impression of a personal encounter with the artists. Apart from the writing which is lucid and illuminating, it is undoubtedly the wealth of lavish illustrations which makes looking at these books a satisfying entertainment."—The Art Book