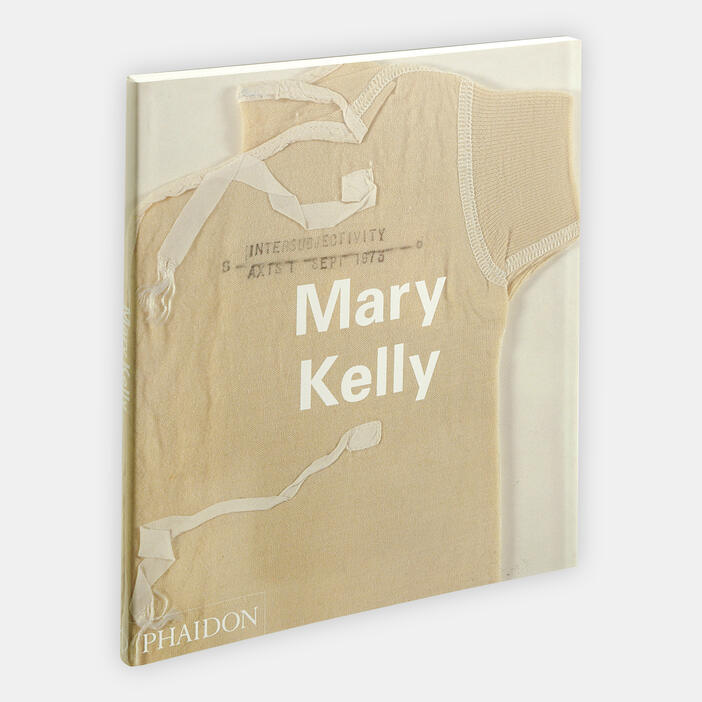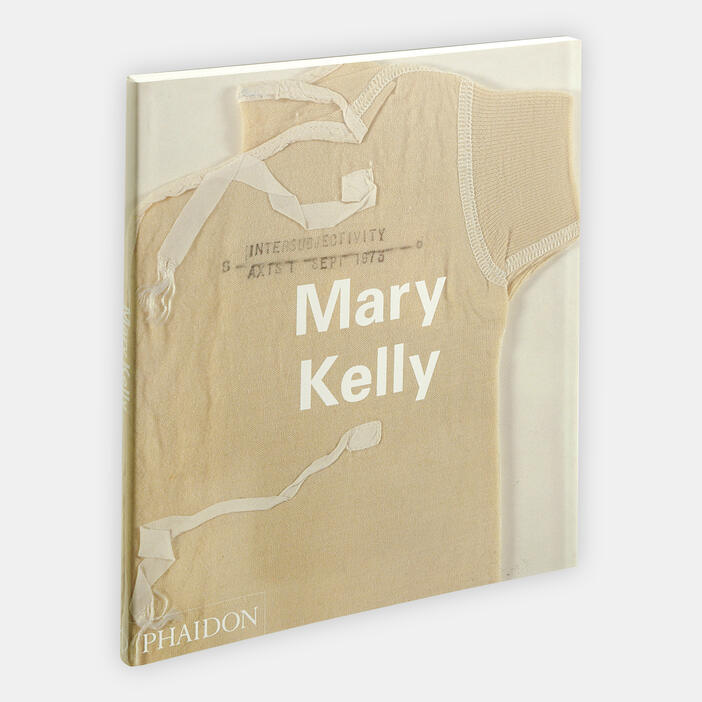 Mary Kelly
Price AUD$55.00 Price CAD$59.95 Price €39.95 Price £27.95 Price T45.00 Price USD$45.00
Among the most influential feminist artists working today, Mary Kelly (b.1941) first came to prominence as a Conceptual artist in 1976 with the controversial Post Partum Document series, notorious for incorporating her baby's dirty nappies. She creates large series of indexical works - drawings, images, text panels, photographs - which combine investigations into the diverse relations between psychoanalysis, feminism and art.
Kelly often deploys prevailing literary or scientific genres, ranging from romantic fiction to psychoanalytical and medical diagnoses that define women as 'other'. She subtly yet insistently turns them on their head with her own richly textured narratives and images. While phases in her work have been represented in catalogues, Kelly's complete oeuvre has never been published before in its entirety.

In the Survey, art historian Margaret Iverson explores Kelly's substantial oeuvre using three classical yet contentious Freudian themes: fetishism, hysteria and paranoia. Author of On the Museum's Ruins and numerous articles on AIDS, Douglas Crimp talks with the artist about her work within a broader critical context. Homi K. Bhabha, author of Locations of Culture, focuses on Gloria Patri, a work revolving around masculinity and the Gulf War. Mary Kelly has chosen writings by the philosopher and psychoanalyst Julia Kristeva and the novelist Lynne Tillman. Kelly's theoretical writings have been central to postmodern discourse. In addition to key texts, this book includes interviews and examples of her fiction from Interim.
Specifications:
Format: Paperback
Size: 290 × 250 mm (11 3/8 × 9 7/8 in)
Pages: 160 pp
Illustrations: 150 illustrations
ISBN: 9780714836614
Margaret Iverson is Professor of Art History and Theory at the University of Essex. Based in London, she is the author of a book on the art historian Alois Riegl and of numerous articles on issues such as postmodernism and the feminine.
Douglas Crimp is Professor of Art History the University of Rochester and the author of On the Museum's Ruins (1993). He has also lectured and published widely on the subject of AIDS.

Homi K. Bhabha is Professor of English and American Literature and chair of the Program in History and Literature at Harvard University. He is the author of The Location of Culture (1994), a regular contributor to Artforum, and a member of the editorial board of Critical Inquiry and October.
"Crucial rememberings of a past that, far from being riddled with nostalgia, allow for an understanding of the diverse possibilities of feminist art in the present."— Art Monthly
On the Contemporary Artists Series
"The boldest, best executed, and most far-reaching publishing project devoted to contemporary art. These books will revolutionize the way contemporary art is presented and written about."—Artforum
"The combination of intelligent analysis, personal insight, useful facts and plentiful pictures is a superb format invaluable for specialists but also interesting for casual readers, it makes these books a must for the library of anyone who cares about contemporary art."—Time Out
"A unique series of informative monographs on individual artists."—The Sunday Times
"Gives the reader the impression of a personal encounter with the artists. Apart from the writing which is lucid and illuminating, it is undoubtedly the wealth of lavish illustrations which makes looking at these books a satisfying entertainment."—The Art Book