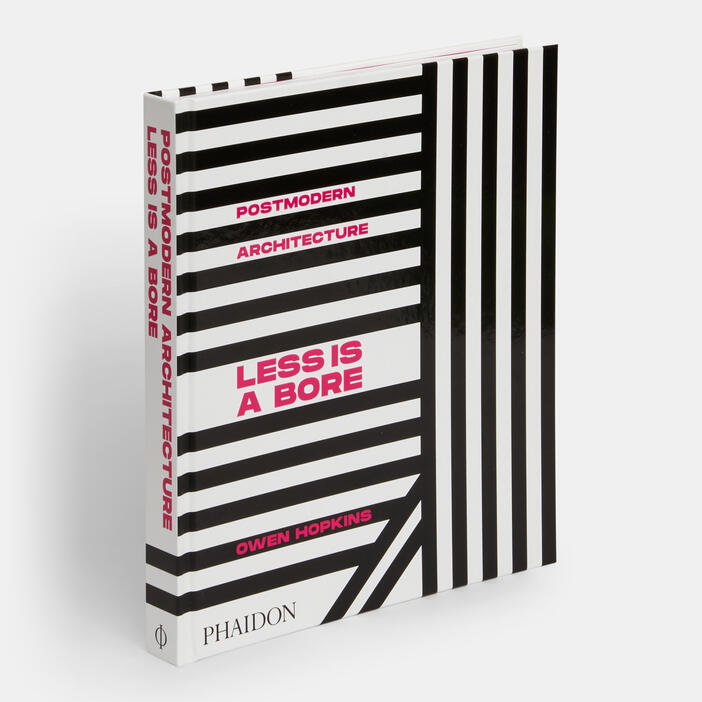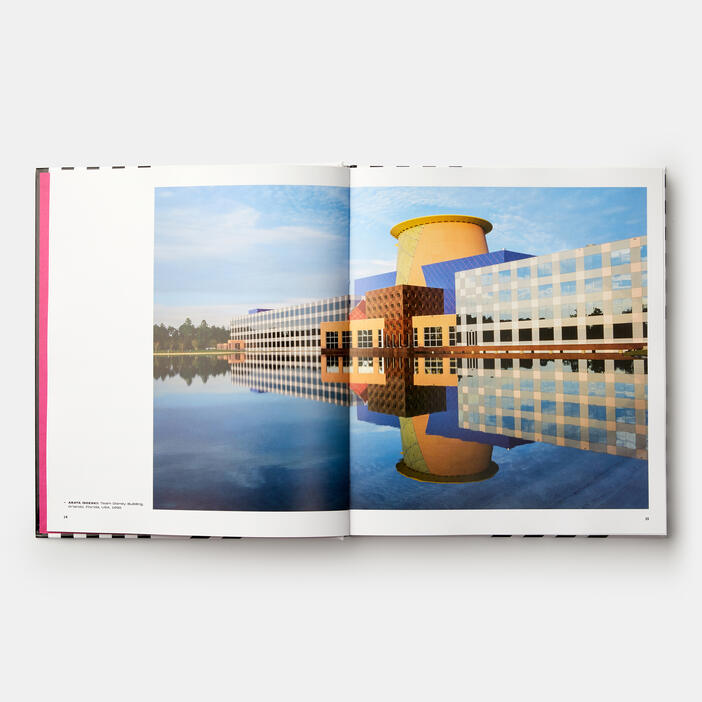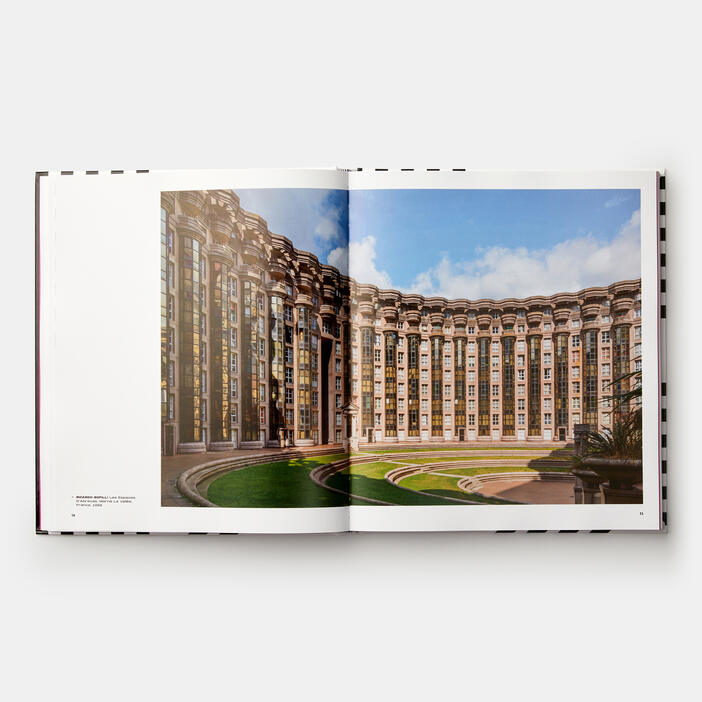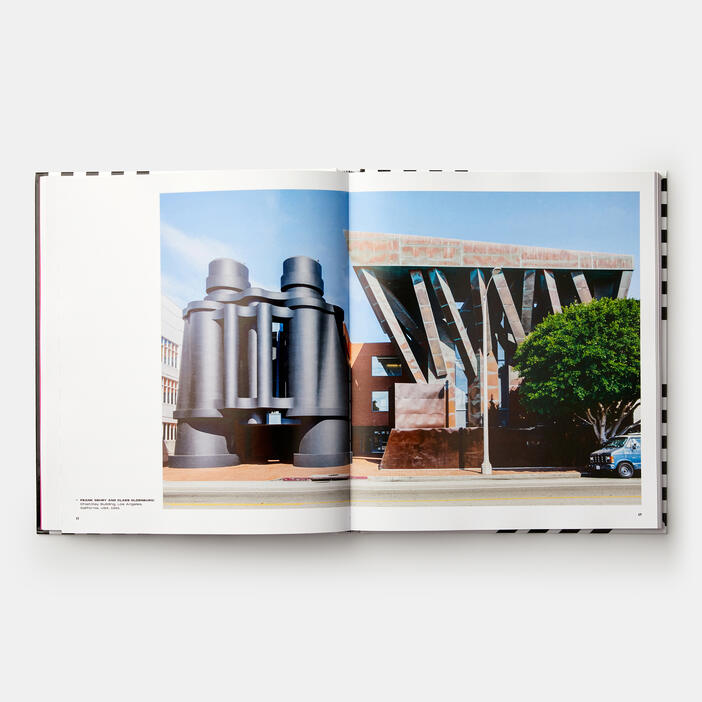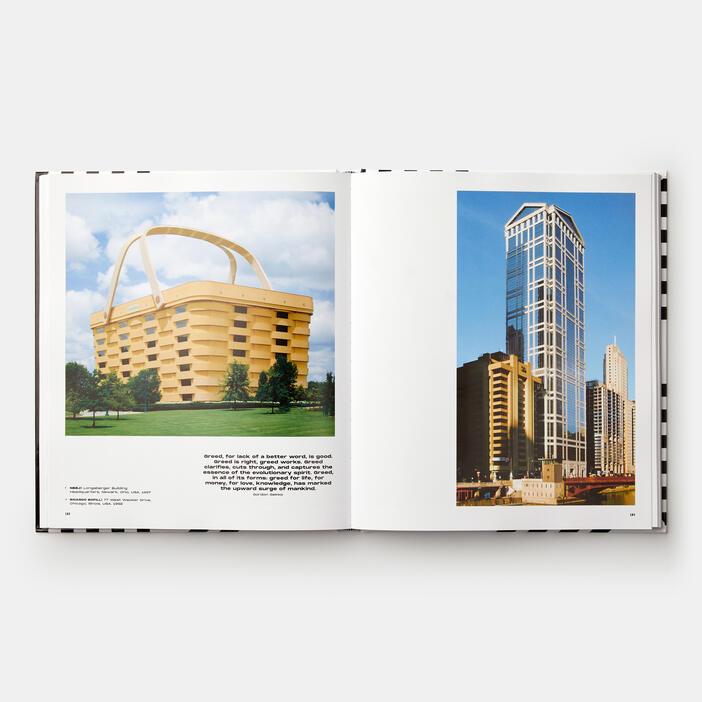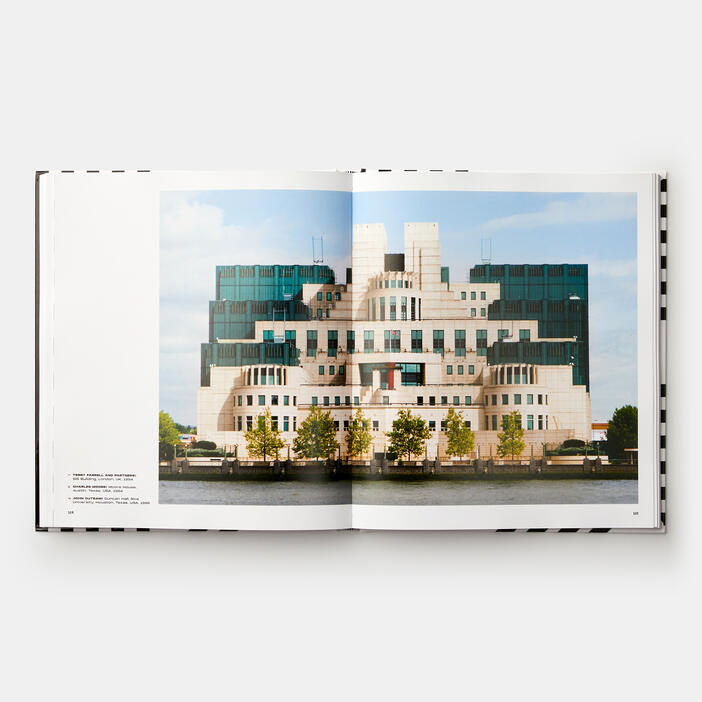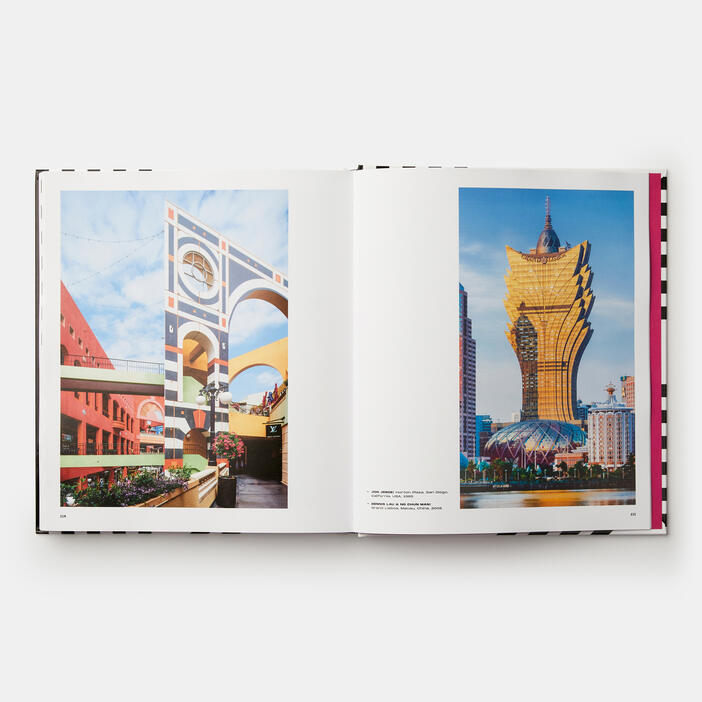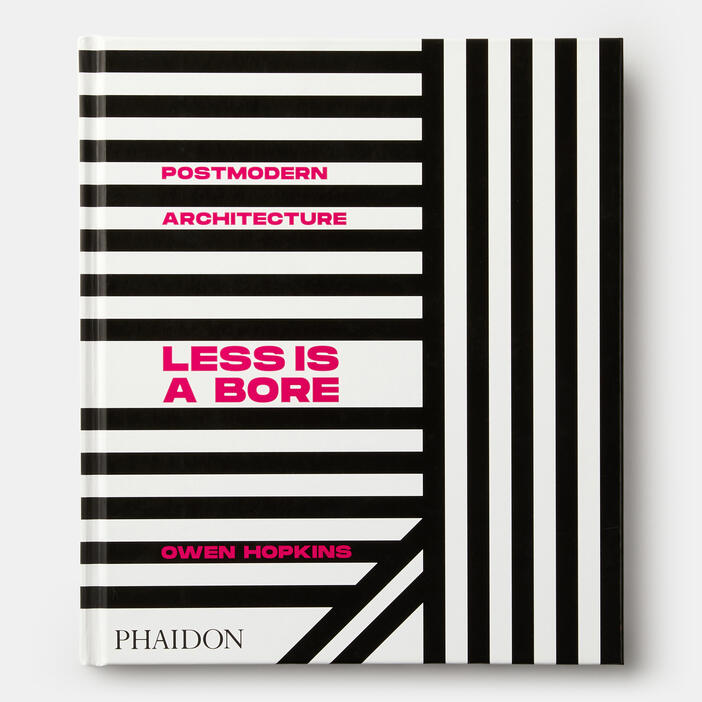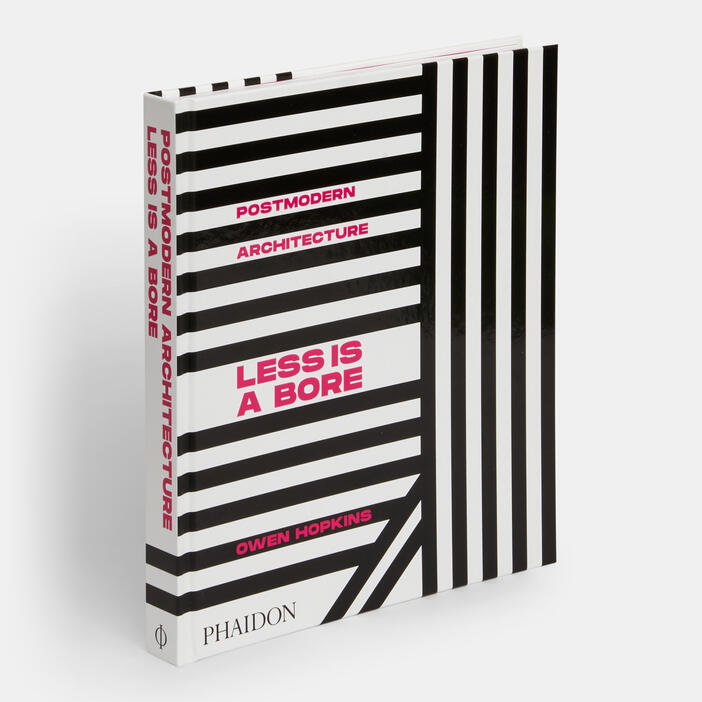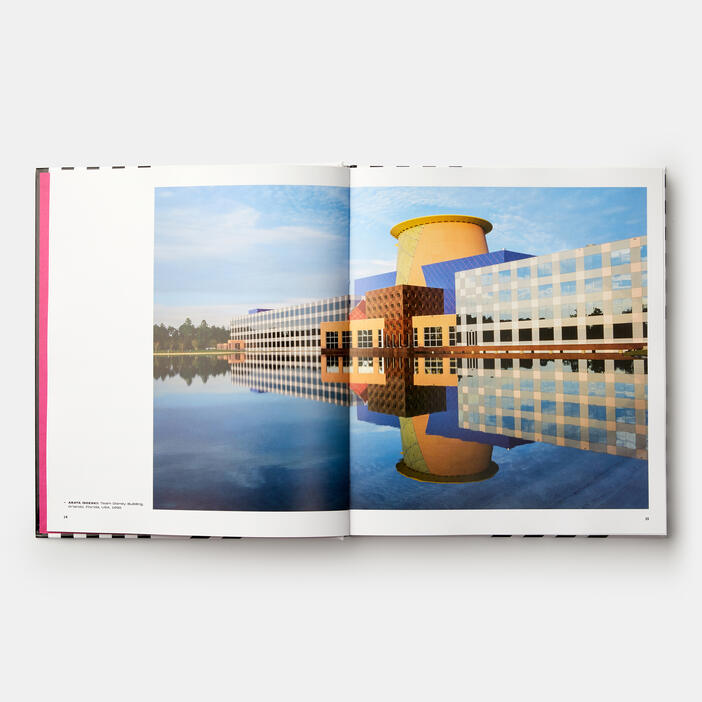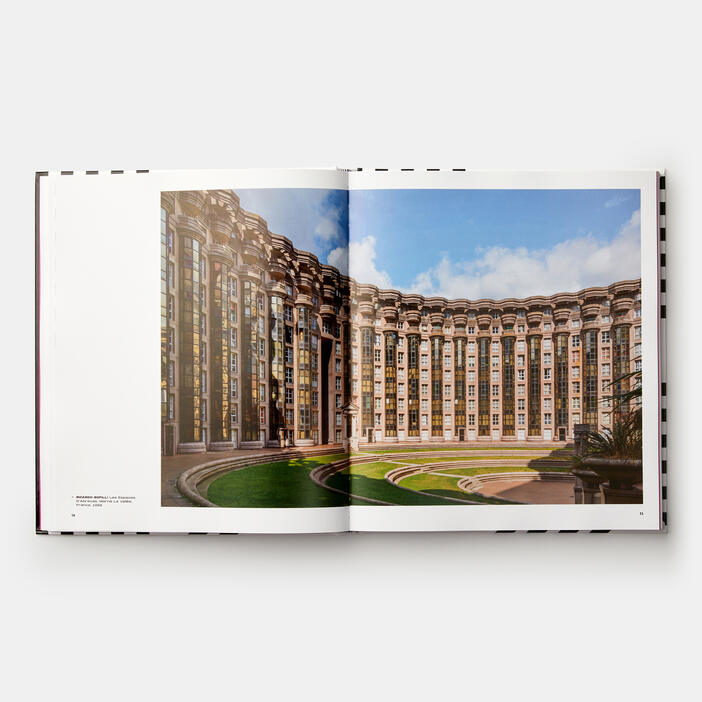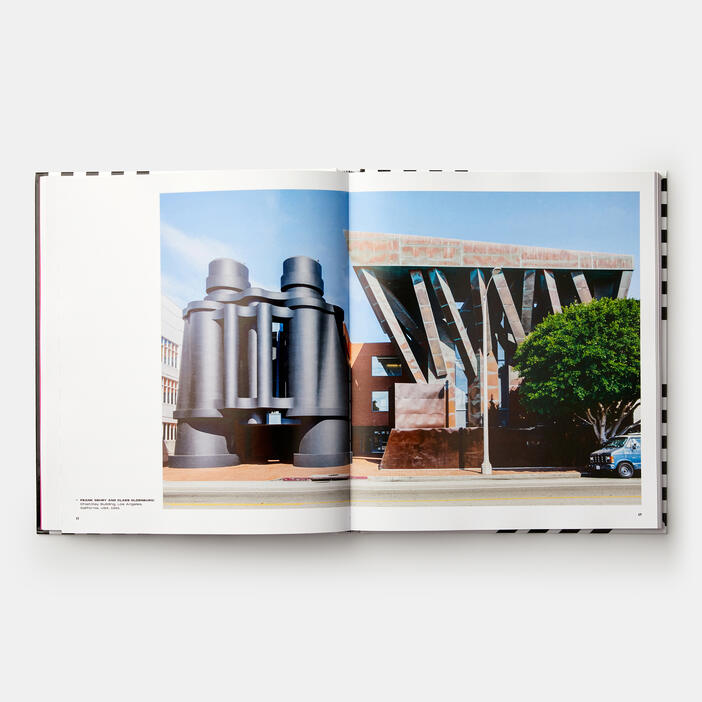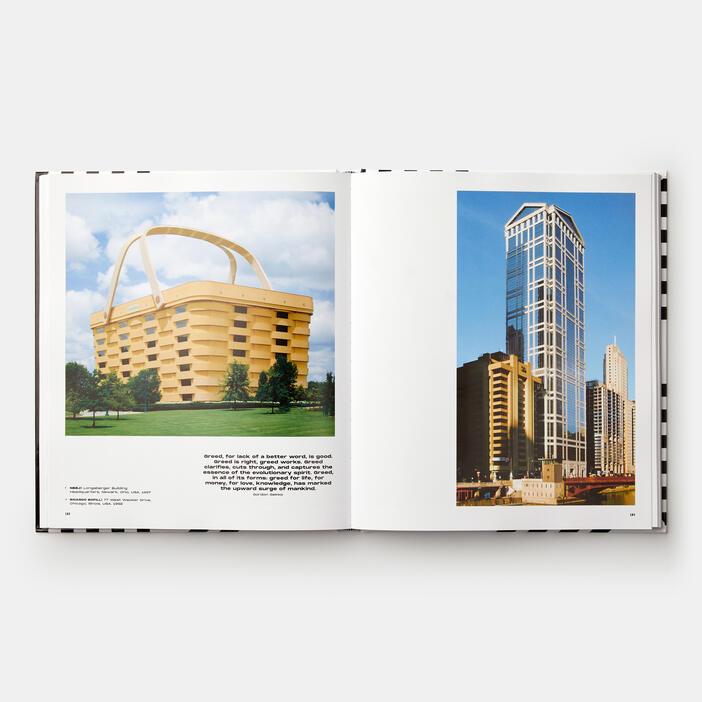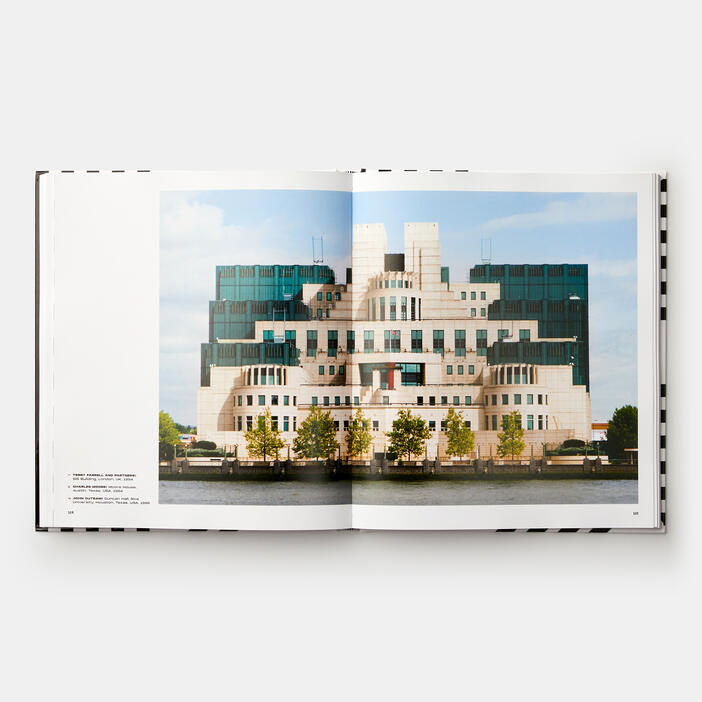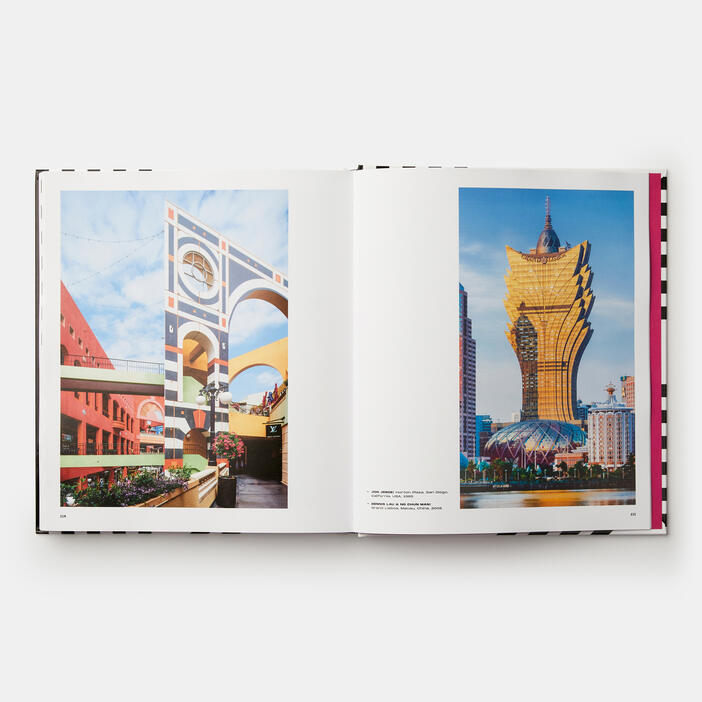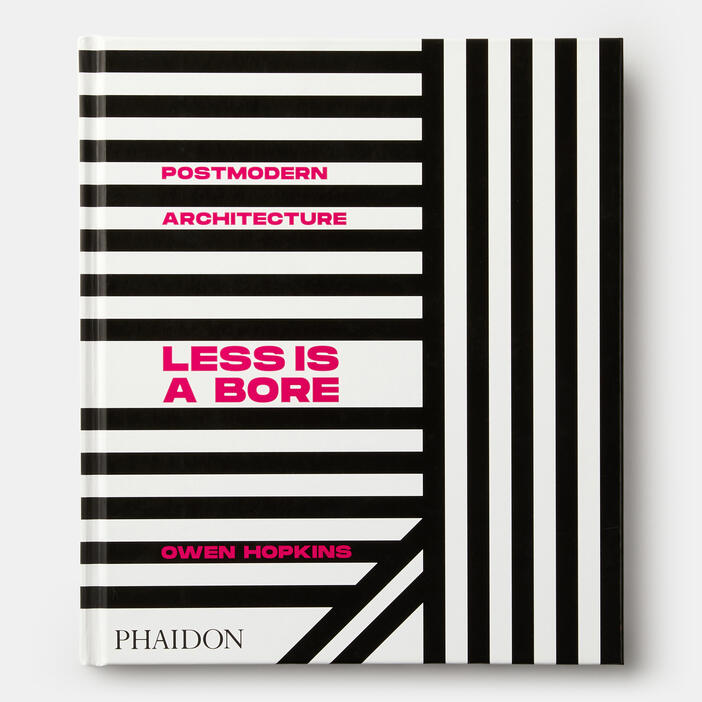 Postmodern Architecture: Less is a Bore
Price AUD$59.95 Price CAD$65.00 Price £29.95 Price T49.95 Price USD$49.95 Price €39.95
A curated collection of Postmodern architecture in all its glorious array of vivid non-conformity
This unprecedented book takes its subtitle from Postmodernist icon Robert Venturi's spirited response to Mies van der Rohe's dictum that 'less is more'. One of the 20th century's most controversial styles, Postmodernism began in the 1970s, reached a fever pitch of eclectic non-conformity in the 1980s and 90s, and after nearly 40 years is now enjoying a newfound popularity. Postmodern Architecture showcases examples of the movement in a rainbow of hues and forms from around the globe.
Specifications:
Format: Hardback
Size: 290 × 250 mm (11 3/8 × 9 7/8 in)
Pages: 224 pp
Illustrations: 200 illustrations
ISBN: 9780714878126
London-based Owen Hopkins is the Senior Curator of Exhibitions and Education at Sir John Soane's Museum where he curated 'The Return of the Past: Postmodernism in British Architecture' in 2018. He was also the editor of Conversations on Postmodernism, a book of interviews with eight figures associated with the movement. Hopkins has written widely on architecture for publications including the Independent, Dezeen, Icon, The Architectural Review, and The Architects' Journal.
"The book features some gleefully nonconformist postmodern architecture from around the globe."—Design Anthology
"Architecture fans are in for a treat."—Hypebeast
"[The book's] message of adaptability seems increasingly relevant to our ever-changing world."—Aesthetica magazine
"A celebration... The brasher the better... Postmodernist architecture has always been defined by playfulness... Today's architects have absorbed many of its lessons."—The Observer, The New Review
"[Postmodern Architecture: Less is a Bore] reveals the diversity of postmodern architecture from around the world."—Dezeen
"PoMo was declared flippant and frivolous, it broke all the architectural 'rules' in its reckless embrace of colour and decoration. And as for the dumpster-diving through archaic historicist features, the less said the better. Yet many ignored the critics and persisted with this seemingly perverse path. Postmodern Architecture: Less is a Bore shows us why we should be grateful that they did."—Wallpaper*
"Phaidon's latest coffee table book delves into some of the world's most creative and out-there postmodern buildings, and the photos are a visual feast."—Livingetc online
"Owen Hopkins' new book Postmodern Architecture: Less is a Bore reminds us that modern building techniques mean all [forms of building] are now possible."—The Herald
"Less is a Bore highlights some of the world's most avant-garde buildings, where architects' imaginations have gone wild. These buildings are bursting with colour, shapes and eclectic design, adding a sense of fun and humour to what may have been humdrum."—The Telegraph
"Expands the purview of postmodernism."—Icon magazine
"While Postmodern Architecture is mainly comprised of whimsical façades, the riotous interiors are just as dazzling."—Galerie
"[Postmodern architecture] puts a smile on your face."—The Evening Standard
"The best of wacky post-modern architecture... Stunning new book explores postmodernism architecture, one of the 20th century's most controversial styles."—The Daily Mail
"A rallying cry against boring architecture."—Mr Porter
"This book celebrates the playful absurdity of postmodern architecture."—Elephant magazine
"Postmodernism is the concoction of colour, life and soul. In the beautiful coffee table publication; Less Is A Bore by Owen Hopkins you can discover hundreds of incredible postmodern buildings."—Cent. magazine
"A visual treat."—World Architecture Festival
"From a cat-shaped kindergarten to a robot-like skyscraper, these postmodern buildings have a hearty sense of humor. Postmodern Architecture wields color, ornament, and form in disarming, delightful ways."—Dwell Online
"Expect to see slap-in-the-face design flourishes."—Grand Designs Magazine
"Unprecedented... Postmodern Architecture showcases examples of the movement in a rainbow of hues and forms from around the globe."—Archidose
"A new book argues that postmodernism... is on its way back."—Bloomberg Online
"The completely wonderful new coffee table book shows the style is full of some of the most joyous, exuberant, outlandish, and fun works on the planet. Flipping through, it's impossible not to be mesmerized."—The Daily Beast
"With tongue-firmly-in-cheek, this fun picture book from Phaidon, Postmodern Architecture: Less is a Bore, features more than 200 postmodern buildings around the world."—HGTV Online
"Postmodern Architecture: Less is a Bore is a delightful distraction during troubled times. This is a photo-driven architectural survey that's hefty in size, exhaustive in scope, and, most important, a lot of fun."—The Architect's Newspaper Online