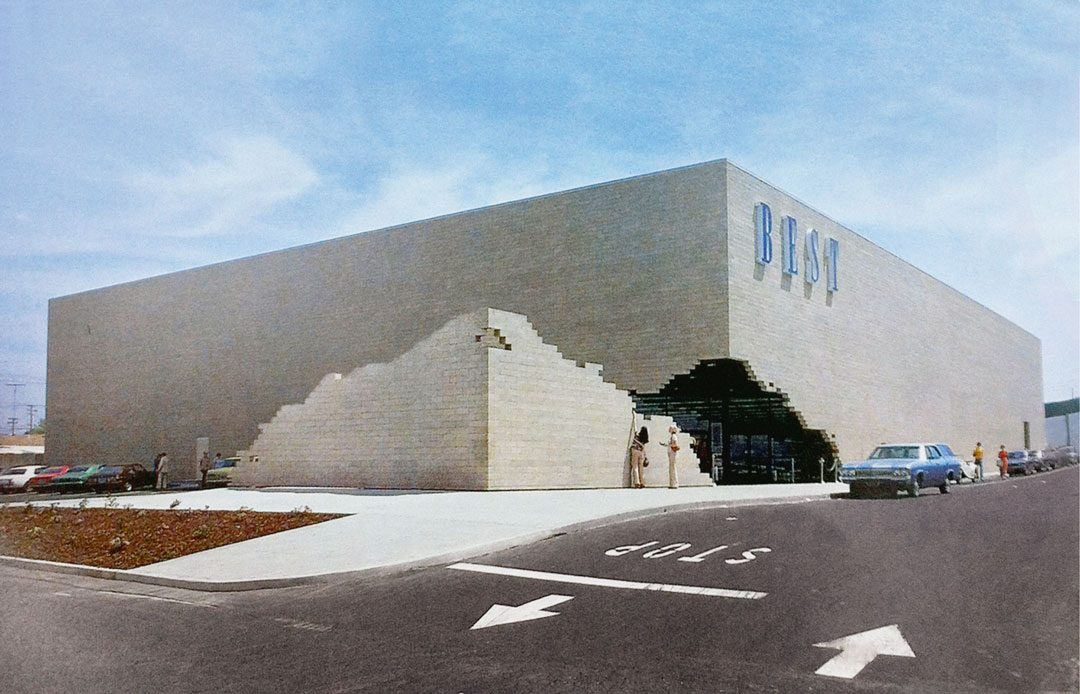 Best Products, the 70s store that thought outside the box
Our book Postmodern Architecture: Less is a Bore features the catalog chain that disrupted the retail environment
An architect should know they've made it when they start to get hate mail. James Wines of the SITE architectural practice reached that point in his career following a late 70s exhibition of his work at the Museum of Modern Art in Manhattan.
One letter to the press regarding that show characterised Wines' work as "atrocities and abominations, affronts to human dignity, insults to architectural innovation, evidence of sheer lunacy and tailor made to incite the anarchist tendencies in our society."
Given the tenor of that note, you might think Wine had designed a chain of private torture chambers. Actually the works on show were much more cultured and mundane: a series of commercial retail buildings for the catalogue retailer and big-box store, Best Products.
The American businessman Sydney Lewis founded the chain in 1957. When BEST – as the chain was often styled – flourished, Lewis developed a taste for contemporary art, and, in 1972, he struck a creative relationship with Wines, whose SITE (or Sculpture in the Environment) architectural firm sought to include contemporary, artistic qualities in its buildings.
"In the case of the BEST showrooms, each edifice was based on the assumption that people have a subliminal acceptance of certain archetypal buildings in their daily lives, in suburban homes, office towers, civic centers and, especially, big box stores," the architect is quoted as saying our new book, Postmodern Architecture: Less is a Bore, "so this reflex identification could be used to challenge routine expectations."
Responses to these challenges varied. When Wines unveiled the Intermediate Façade Building for Best Products in Houston back in 1975 (above) – a quite normal looking brick construction that tapered out into a ruin of white masonry – one member of the public approached the architect in a state of unnerving excitement.
"I thought he was gonna try and fight me," Wines told the site Atlas Obscurca. "'Did you do that?' He asked. I told him I did. 'I love it! That's what I always have wanted to do, kick the shit out of one of those buildings.'"
Staff at the Notch Building (top image) in Miami, meanwhile, had the opportunity to tear their store apart on a daily basis. This branch, also designed by SITE and opened in 1979, featured a 'wandering wall', which was pulled out to open up the entrance.
Wines' partnership with the firm ended in 1984; Best Products ceased to exist in 1997, and today, though Wines' Best retail buildings are regarded as great works of postmodernism, the playful irreverent style of architecture that followed modernism, by the end of the 1990s, they had all but disappeared.
However, Wines' influence within today's consumer environment endures; he designed the original 2004 Shake Shack stand, which still stands in Madison Square, New York.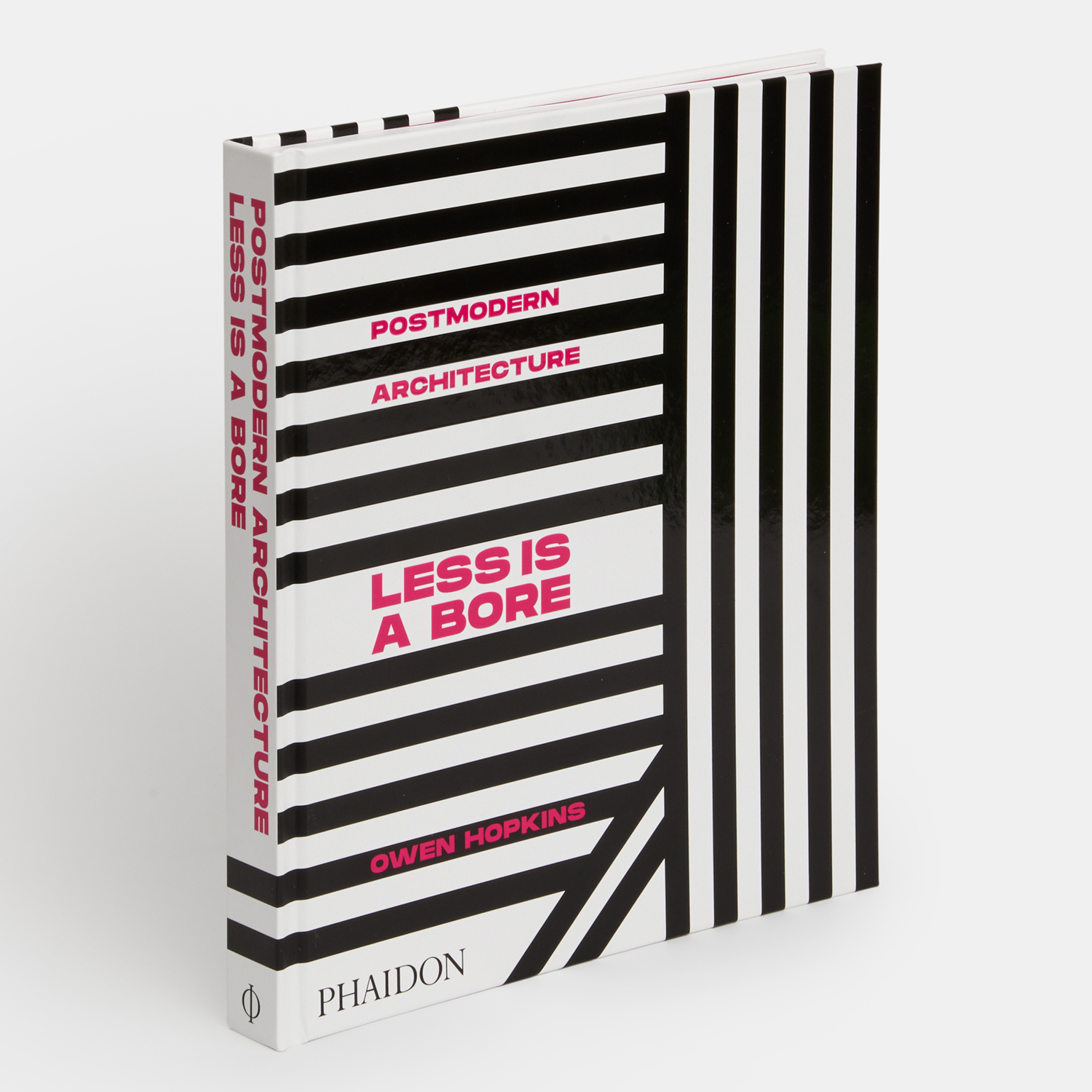 To take a look back at the wilder side of retail, and to take in many other innovative buildings from this era, order a copy of Postmodern Architecture: Less is a Bore here.