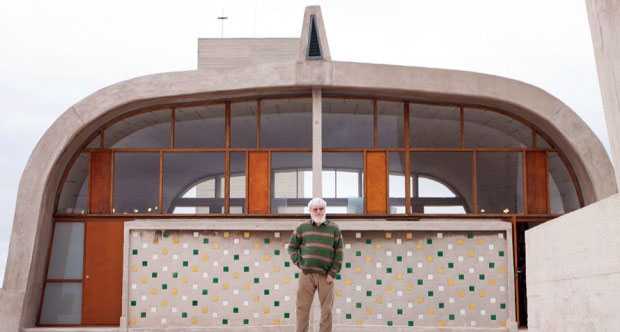 Dan Graham's playful critique of Le Corbusier
The artist has deconstructed social architecture for decades - so what has he made of Le Corb's famous rooftop?
If Le Corbusier was a socially minded architect who, at many points in his career, approached the position of fine artist, then Dan Graham has taken on these two callings in the opposite order. Since the mid-1960s this 73-year-old US conceptual artist has examined our built environment, from suburban homes and shopping centres to more rarefied surroundings, such as museums and art galleries. In so doing he has, as we put it in our new monograph, "deconstructed social architectural spaces in ways that were far ahead of their time."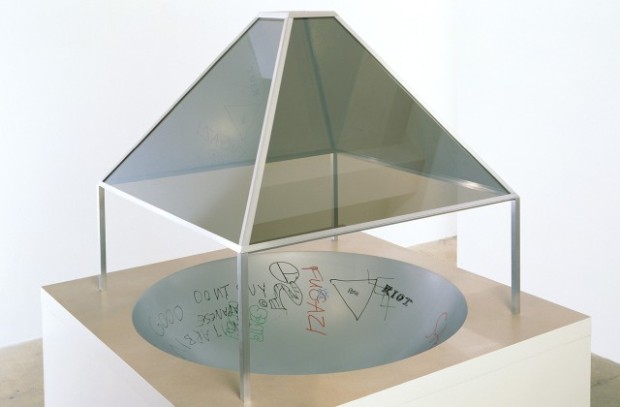 So, what would Graham make of Le Corbusier's great modernist apartment blocks, such as Marseilles' Cité Radieuse? Visitors to the French city can find out this summer, when the arts organisation Marseille Modulor (MAMO) hosts the Graham show, Observatory / Playground.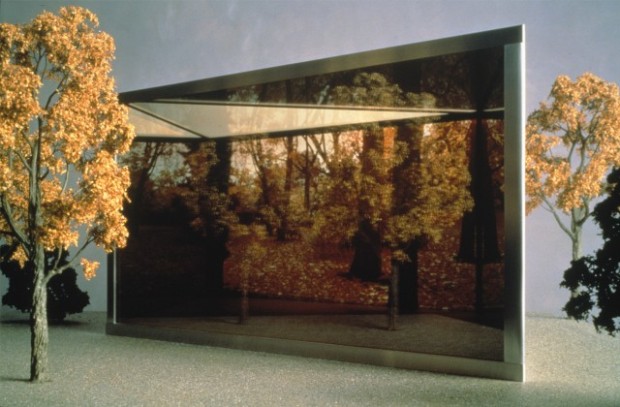 MAMO occupies Cité Radieuse's rooftop gym and solarium, and has been staging exhibitions since 2013. The Graham show, which opened this week and runs until 20 September, plays on both the observational and the recreational aspect of Radieuse's rooftop. Observatory / Playground consists of seven architectural models and two of Graham's signature pavilions.
These two follies, which the artist began making in 1978, are glass and steel constructions. Yet rather than serving a clear, noble architectural function – as most of Le Corbusier's work appears to – Graham's pavilions question and outwit simple architectural explanation, hopefully leading visitors to look upon everyday architecture in a new way. His models, meanwhile, range from prosaic meditations, such as his Clinic for a Suburban Site, through to more beguiling creations, such as Half Cylinder/Perforated Steel Triangular Enclosure.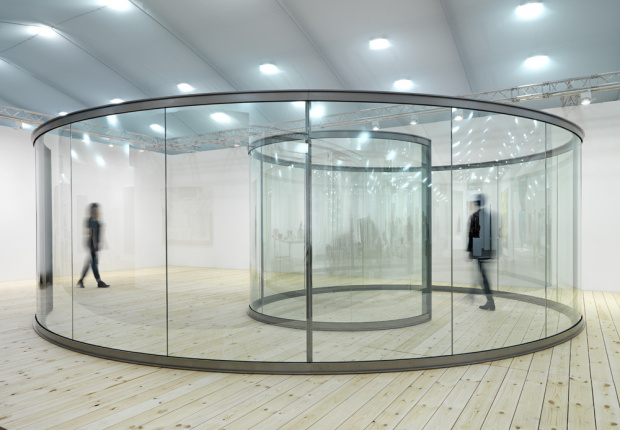 Graham doesn't appar to be a huge Le Corbusier fan. Indeed, it's hard not to view some of the artist's creations as in some ways critiques of the kind of world Le Corbusier and his fellow modernists, such as Mies van der Rohe, bequeathed us.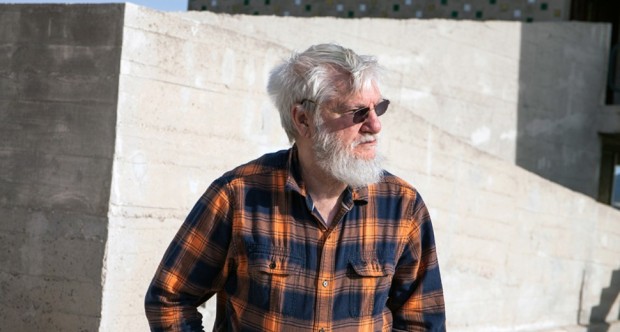 Graham doesn't offer any simple solutions to problems thrown up by the didactic buildings of the modernist masters, and you probably wouldn't want to live in anything the artist built. Yet, fifty years after his death, a visit to Observatory / Playground might make you rethink the kind of architectural assumptions introduced by Le Corbusier. If you're planning a visit we recommend you arm yourself with some great Le Corbusier insight courtesy of this brilliant monograph by William J R Curtis.
{media5}