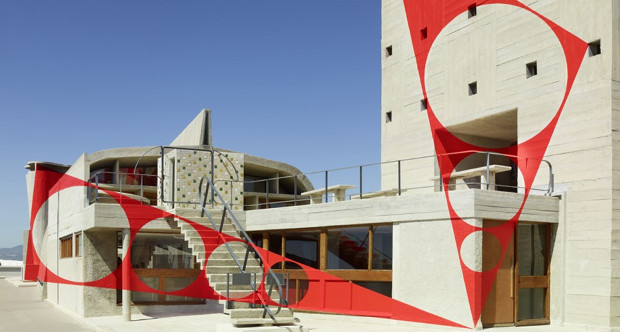 Le Corbusier's Brutal rooftop is now a trompe l'oeil
Xavier Veilhan's Open Sky exhibition aims to re-engage visitors with Le Corbusier's "monumental" housing block
Many of the artists who have been lucky enough to install an exhibition on the roof of Le Corbusier's Cité Radieuse have drawn influences from the beautiful, brutalist block.
Last summer the US artist Dan Graham installed two of his architectural follies or "pavilions" as he prefers to call them, at Marseille Modulor (MAMO), the rooftop gallery that crowns the mid-century apartment building; while, back in 2014, the French artist Daniel Buren fitted a series of stained-glass windows and reflective panels into the roof terrace. Both were engaging ways to take another look at the Radieuse roof, which once served as the building's playground and open-air gymnasium.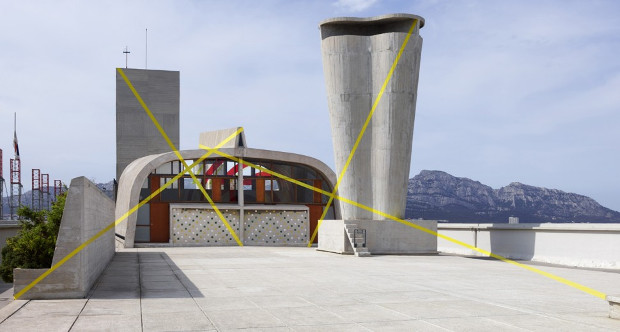 This July the Swiss-born artist Xavier Veilhan created his MAMO's exhibition, which, if anything, pays even closer attention to Le Corb's modernist forms.
In À ciel ouvert or Open Sky, Veilhan has painted a series of patterns onto MAMO's concrete surfaces which, when viewed from certain angles, form recognisable geometric shapes.
Veilhan is well-known for these installations; he even discussed his work with the French artist JR during the photograffeur's recent Louvre takeover. However, this Marseilles show is no simple optical puzzle. Veilhan says his red and yellow murals force the viewer to engage with both the space and the painting, seeing a perfectly formed image at one angle, and an imperfect form from another.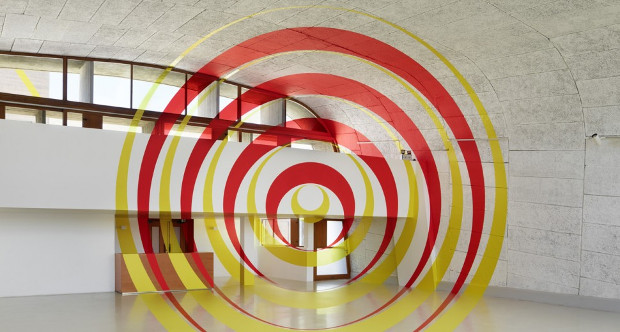 The artist admits that he was a little intimidated by the exhibition's location. "This place is a monument," says Veilhan, "a monster of influence." Yet by subtly toying with perspective, perhaps he has enabled some of this summer's visitors to see that monument anew.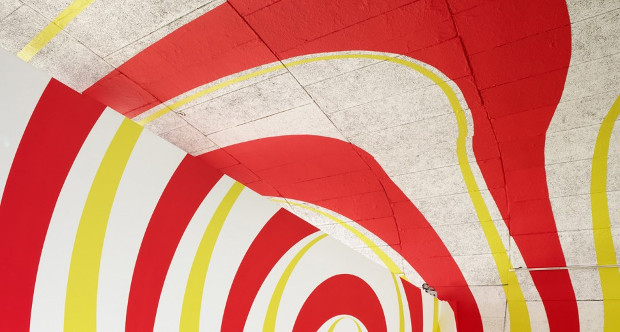 For greater insight into great man behind the building consider our new Le Corbusier book. For more on Veilhan's buddy, order our JR book; for more on bold, concrete buildings like Cité Radieuse get This Brutal World; and for greater insight into site specific art such as this, get Art and Place.