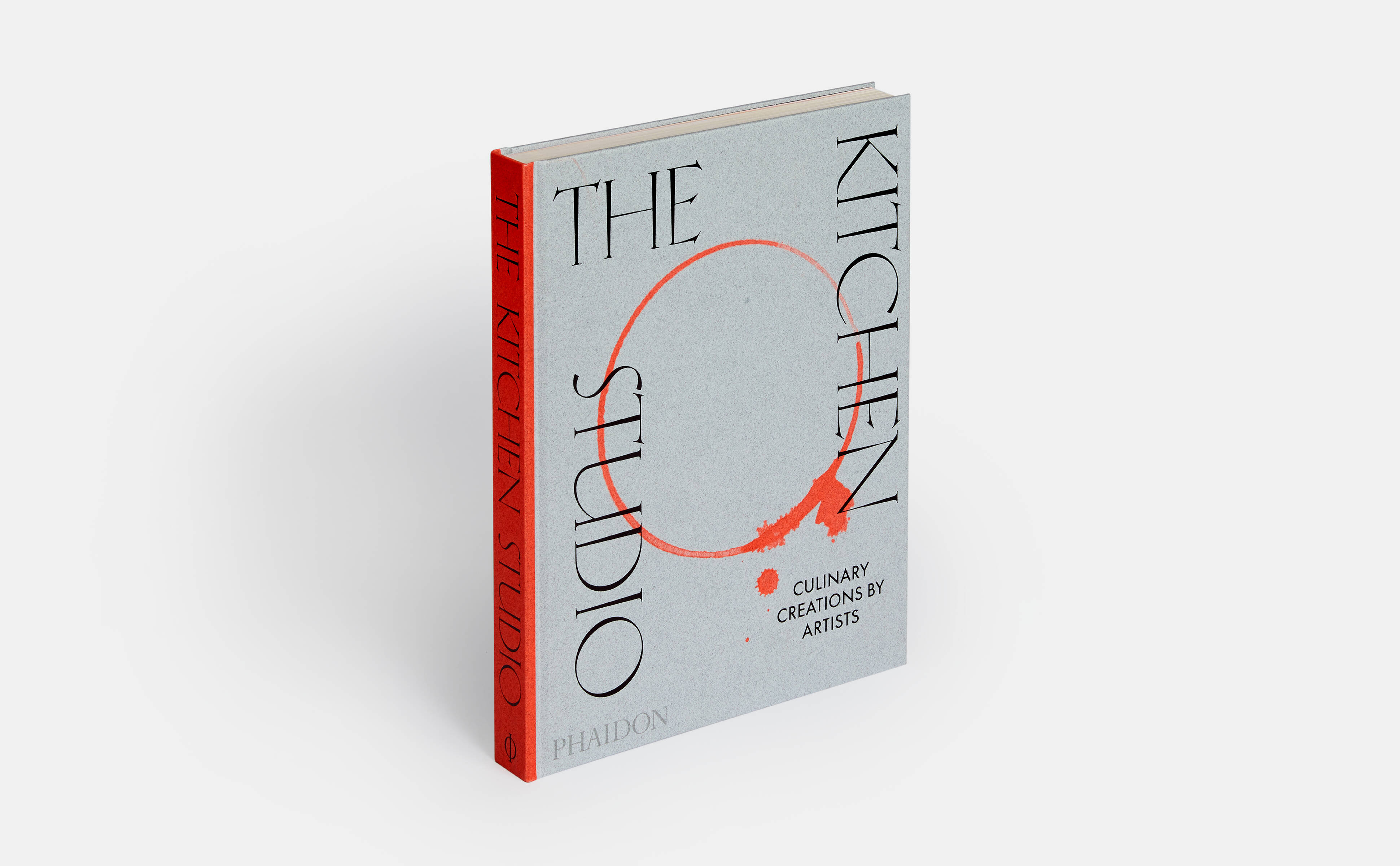 All you need to know about The Kitchen Studio
Discover how true artists love to cook in this collection of recipes from today's best-known artworld figures
During an arts festival held in Dakar, Senegal in 2010, the British artist Zak Ové raised a fairly pointed question with his fellow attendees. Over lunch one day, he asked "who of you can cook?"
"There was a lot of laughter and a unanimous reply of, 'You can't be a good artist if you can't cook...'" the artist recalls in our new book, The Kitchen Studio. It turns out, Ové and his dining companions weren't alone.
Our new book, The Kitchen Studio brings together 100 recipes created and illustrated by a highly renowned group of over 70 contemporary artists. The new title covers all manner of meals, snacks and drinks, both savoury and sweet, from around the globe.
The artists offer insights into how and why they have chosen to share these particular recipes, and bring the food to life, with a delightful, insightful range of sketches, photographs, collages, paintings, and personal snaps.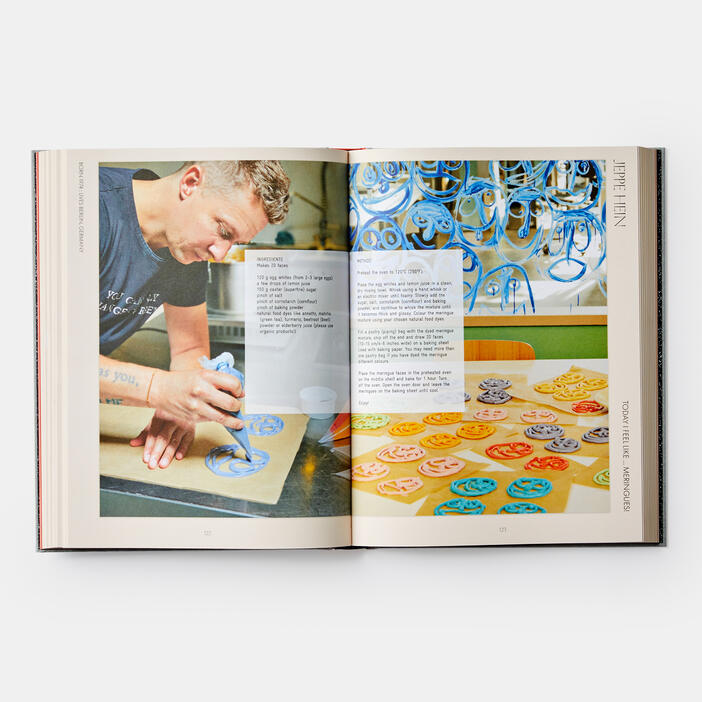 Some of the contributors, such as Rirkrit Tiravanija, Michael Rakowitz or Olafur Eliasson, have worked food into their artist practice for years. Others, including Danh Vo, Kehinde Wiley and Cally Spooner, are less closely associated with the kitchen.
There are inclusions from well-known figures within the artworld, such as Jimmie Durham, Olafur and Carsten Höller, as well as more obscure figures. Many of the inclusions are practical, though given this is a book by contemporary artists, quite a few of the contributions shade into the conceptual end of things. The collective Cooking Sections' page, 'Recipe to remove farmed salmon from an art institution', won't provide you with any immediate culinary skills, but it might change the way you look at aquaculture.
Others, such as Jimmie Durham's grape pie, or Keren Cytter's Chicken in the oven with Sumac and Okra in Tomato Sauce, offer insights into these artists' lives, as well as easy dishes you can recreate at home.
As the globally acclaimed chef and avid art collector Massimo Bottura puts it in his introduction to The Kitchen Studio, "After devouring it from cover to cover my dilemma is figuring out if it should be shelved with the cookbooks or with the art books. My guess is that I will need two copies."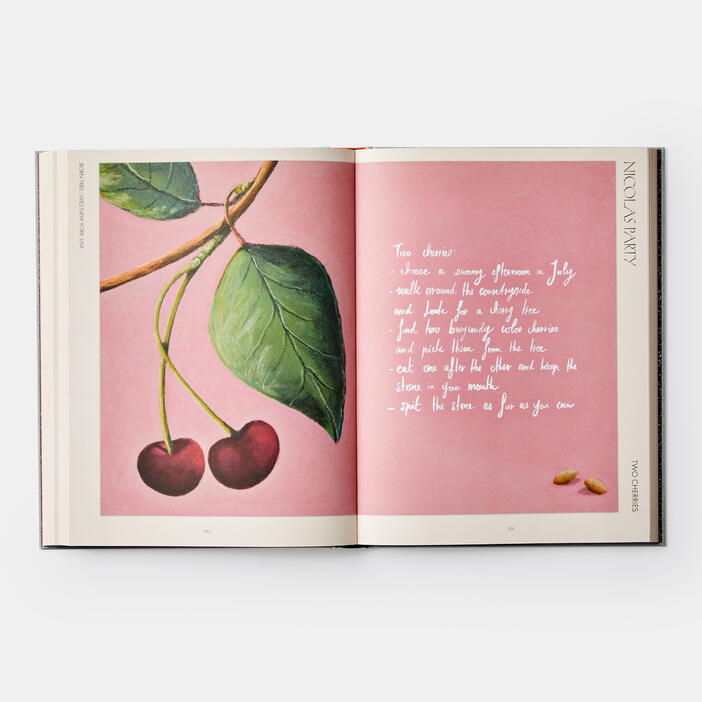 We wouldn't quite go that far, though the book certainly does appeal to omnivorous art lovers, curious cooks, as well as pretty much everyone in between. Even if you prefer to spend your time in galleries rather than kitchens, there are dishes in this book to suit you, such as Two Cherries by Nicholas Party: "Choose a sunny afternoon in July. Walk around the countryside and look for a cherry tree. Find two Burgundy colour cherries and pick them from the tree. Eat one after the other and keep the stone in your mouth. Spit the stone as far as you can."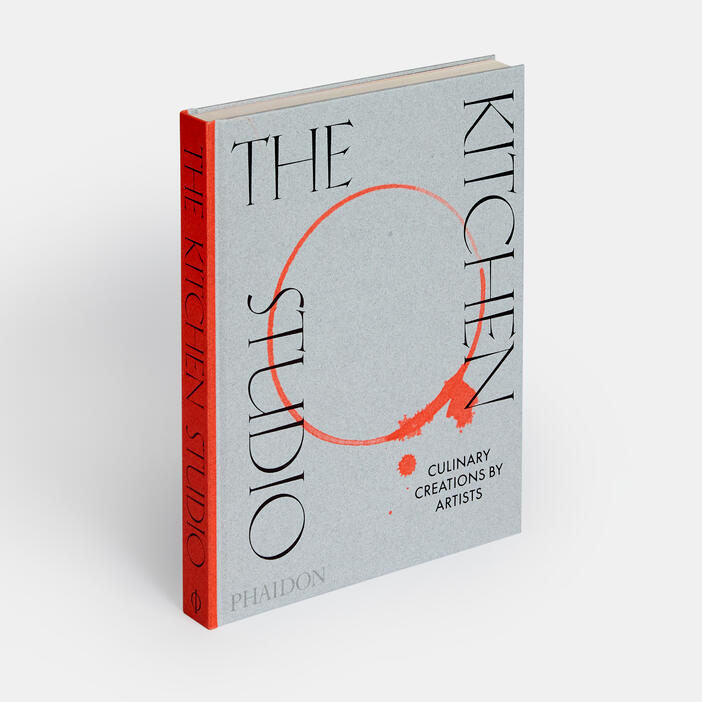 Now, that's definitely dinner and a show. To find out more about this brilliant book and to order your copy go here.