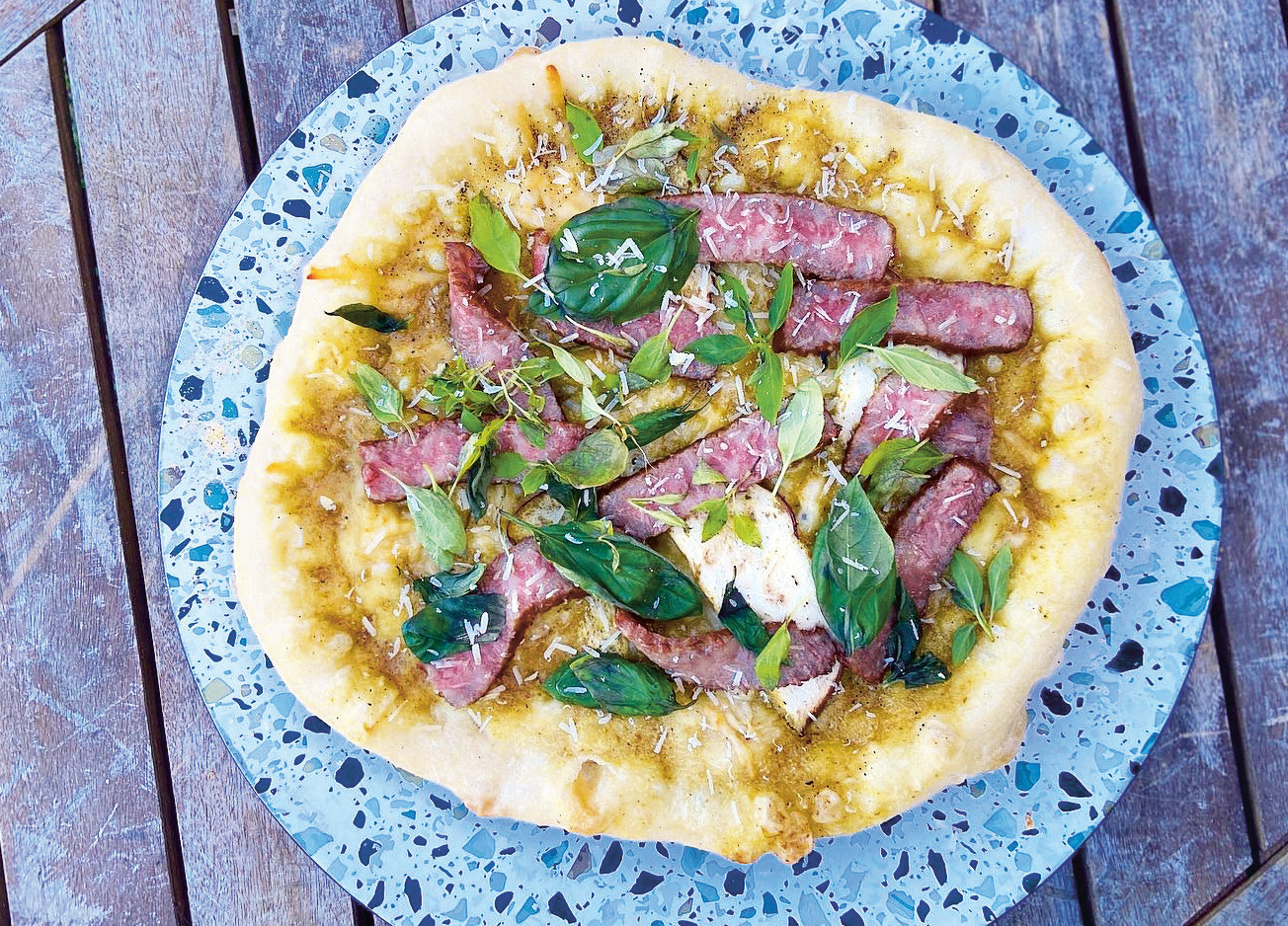 Cook for your friends, like an artist
Start with this Thai-flavoured pizza party recipe, from Rirkrit Tiravanija, a contemporary master of social practice, featured in The Kitchen Studio
Want to cook like an artist? Well, we've got a book for you. The Kitchen Studio is a collection of 100 recipes both created by and illustrated by a group of acclaimed, high profile, contemporary artists. The new title covers all manner of meals, snacks and drinks, both savoury and sweet, from around the globe.
Artists, such as Olafur Eliasson, Nicolas Party, Pierre Bismuth and Carsten Höller explain why they have chosen these particular dishes, and offer a sneak peak into their kitchen routines, with photographs, sketches and paintings.
A few dishes aren't the sort of thing you're likely to work into your everyday culinary practice; David Horvitz's recipe for The Wandering in Foggy Morning Mushroom Soup requires cooks to, well, wander in fog collecting mushrooms.
Others, however, are much more practical, and can suit a party. Take, for example, Rirkrit Tiravanija's thai curry pizzas.
Tiravanija first came to prominence in the 1990s, with installations which involved the artist cooking meals for gallery goers. This type of art, sometimes called social practice or relational aesthetics, is all about bringing people together.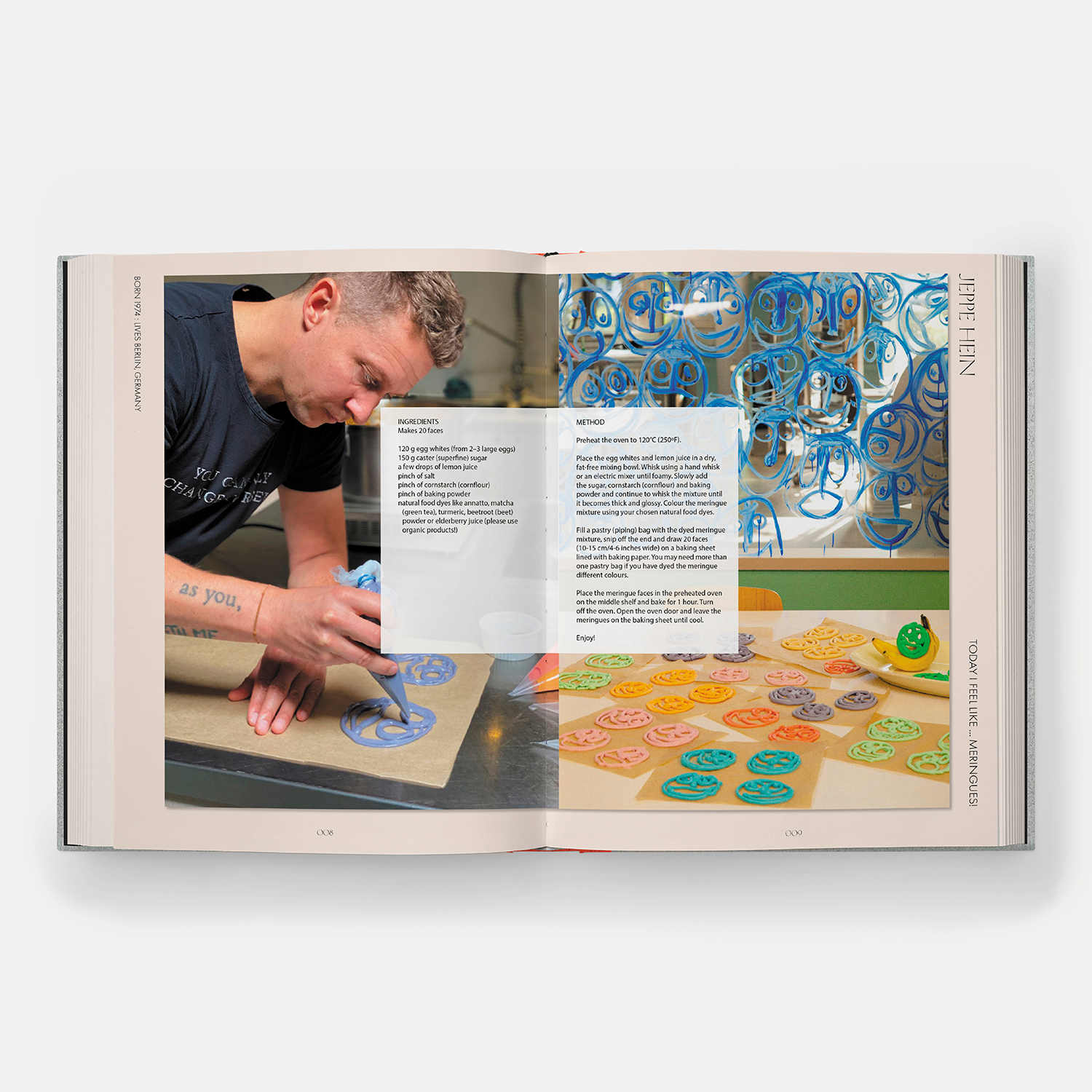 His Kitchen Studio recipe is made to be shared too. If you follow it, you'll end up making four 10-inch pizzas – way more than you could (OK, should) eat on your own!
In the recipe, you can go for either a red or a green curry topping, and Tiravanija skips the hard part of dough making, by suggesting cooks simply buy four pieces of nine-ounce pizza dough from their local pizza place, and keep them in the fridge until the topping is ready.
To make that topping you'll need a 4-oz can of green or red curry paste; a tablespoon vegetable oil; two tablespoons of granulated or grated palm sugar, plus extra to taste; two tablespoons of fish sauce, plus extra to taste; a 14-fl oz can of coconut milk; as well as all-purpose (plain) flour or cornmeal, for dusting.
For the green curry pizza topping you'll need two tablespoons butter, for greasing; 14–16 oz Wagyu beef steak (about 1 inch/ 2.5 cm thick); an eggplant (aubergine), very thinly sliced; six oz mozzarella, torn into pieces; flaky sea salt; and Thai basil leaves, to serve.
For a red curry pizza topping you require 1lb of duck breasts; 8oz of oyster mushrooms; 6oz of mozzarella, torn into pieces; flaky sea salt; Parmesan cheese, grated, to serve; and Thai basil leaves, to serve.
Heat the red or green curry paste and the vegetable oil in a saucepan over low heat for 5–8 minutes. Add the palm sugar and fish sauce, stirring until the sugar dissolves. If it's too dry, add half a can of coconut milk.
Once the sugar has dissolved, add the rest of the coconut milk, bring to the boil and reduce the heat. Taste and add sugar or fish sauce if needed.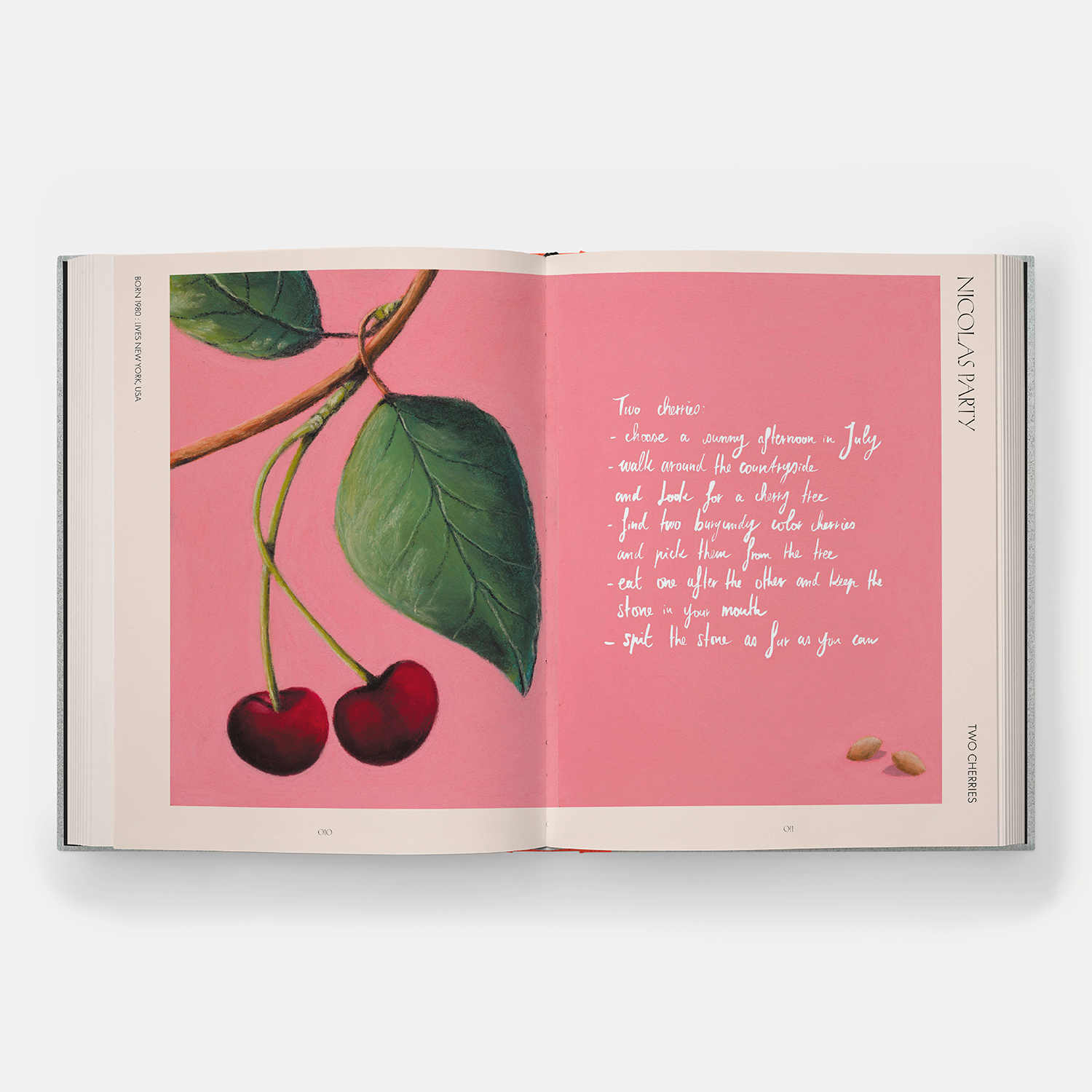 Prepare and cook the Wagyu beef, duck breast and oyster mushrooms. For the Wagyu beef, heat your cast-iron skillet or frying pan over high heat. Grease the skillet lightly with butter. For a rare finish, sear the beef for 3 minutes per side, seasoning it with flaky sea salt. Remove the beef from the pan and let it rest before cutting into thin slices to top the green curry pizza.
For the duck breast, score the skin of the duck and salt it with flaky sea salt. Place the duck breast skin-side down in the cast-iron skillet on medium-low heat and cook for about 5 minutes. Check the skin—it should be crispy and golden. Pour away any excess fat in the pan. Continue to cook the duck until the internal temperature reads 125°F (50°C) when tested using a digital probe thermometer. Flip the breast to the flesh side and cook until the temperature reads 140°F (60°C).
Remove it from the pan and let it rest before cutting into thin slices. For the oyster mushrooms, heat the duck fat left behind in the skillet over medium heat. Spread the mushrooms out in a single layer in the pan. Cook, undisturbed, for 3–5 minutes until they start to brown. Stir them and cook for 3–5 minutes more until browned all over. Remove them from the pan and set aside.
Take the four pieces of pizza dough out of the refrigerator and leave at room temperature for 10–15 minutes. Put a pizza stone into the oven and preheat to 425°F (220°C).
Roll out the four pieces of pizza dough on the work counter, dusting with flour or cornmeal as needed to prevent it from sticking.
Spoon 2–4 tablespoons of either red or green curry sauce onto the top of each pizza base. Top the green curry sauce with the sliced eggplant (aubergine) and 2–4 tablespoons of mozzarella; top the red curry sauce with oyster mushrooms and 2–4 tablespoons of mozzarella. Place each pizza on the hot pizza stone and cook for 12–15 minutes, depending on your oven.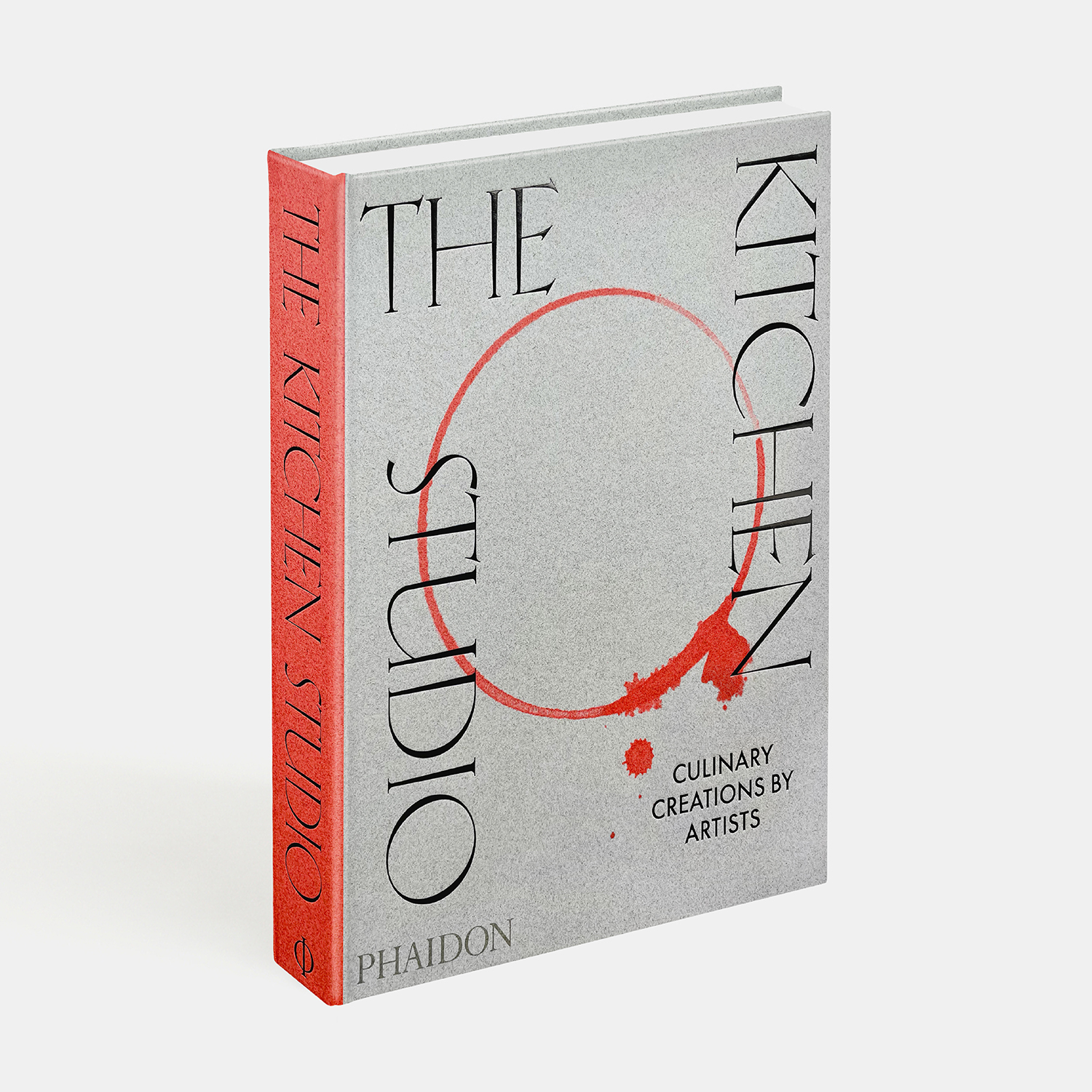 When ready, top the green curry pizza with thin slices of Wagyu beef and Thai basil, and the red curry pizza with thin slices of duck breast, Parmesan cheese and Thai basil. If needed, spoon more sauce on top of the meat. For a fuller recipe, alongside plenty of other contributions from artists across the globe, order a copy of The Kitchen Studio here.