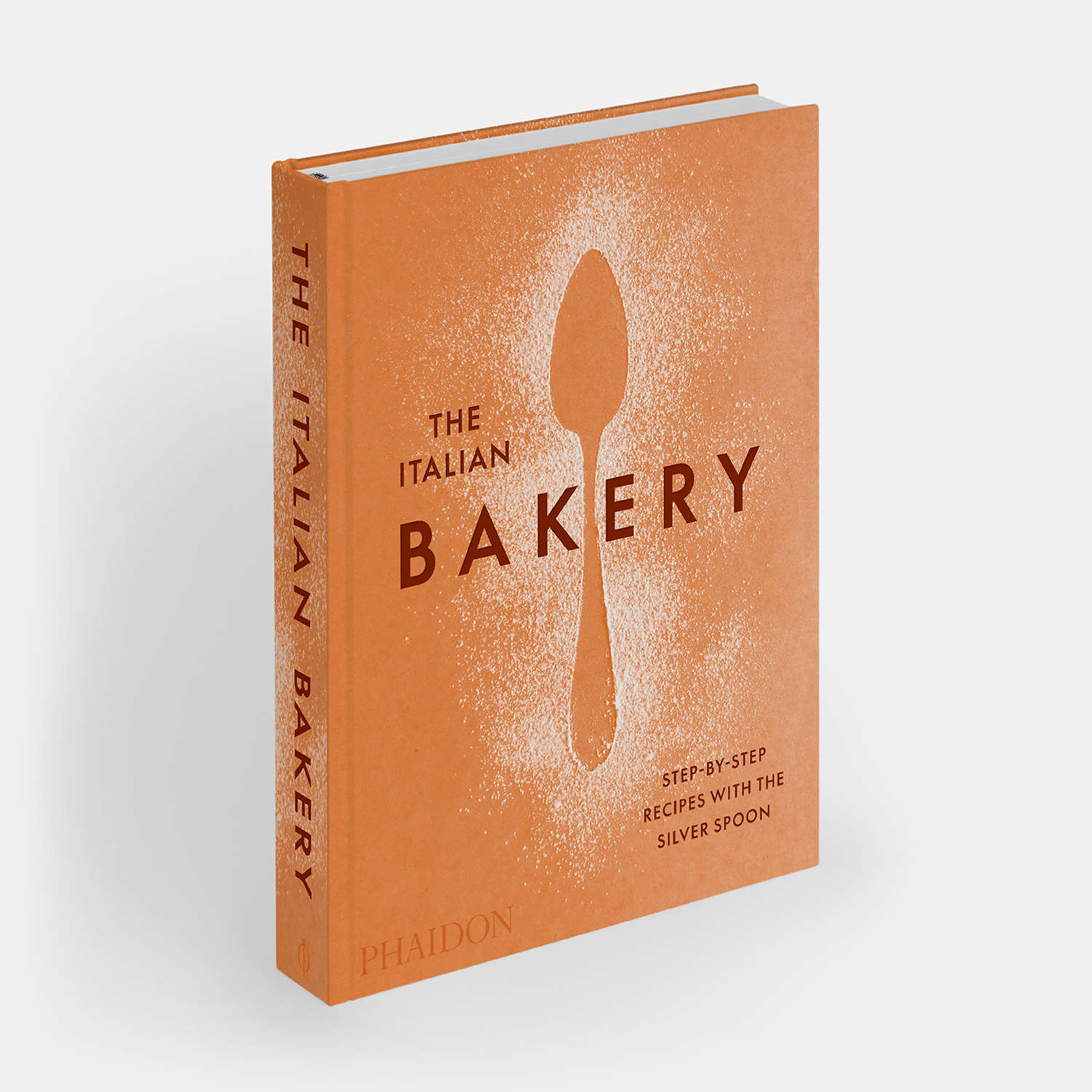 All you need to know about The Italian Bakery
Unlock the sweet life, with this easy to follow, authoritative guide to authentic Italian dolci
Plenty of us can boil an egg, cook a stew, grill sausages, roast a chicken, and maybe even turn out a decent lasagna, but baking? That simple act of mixing, preparing and heating flour and other ingredients to make cakes, breads, biscuits, pastry and other sweet treats? That's when many of us need a helping hand. Or should that be, helping implement?
Following its initial publication in 1950, The Silver Spoon has gone on to become one of the most influential Italian cookbooks of all time. In a nation known for its dedication to good food, The Silver Spoon is the authoritative culinary assistant, helping everyone from newly weds to senior nonnas and nonnos cook great food for themselves, their friends and family.
Indeed, its influence isn't restricted to the Italian peninsula. Phaidon helped introduce the book to a wider audience; to date The Silver Spoon has been translated into 20 languages, and has sold more than three million copies.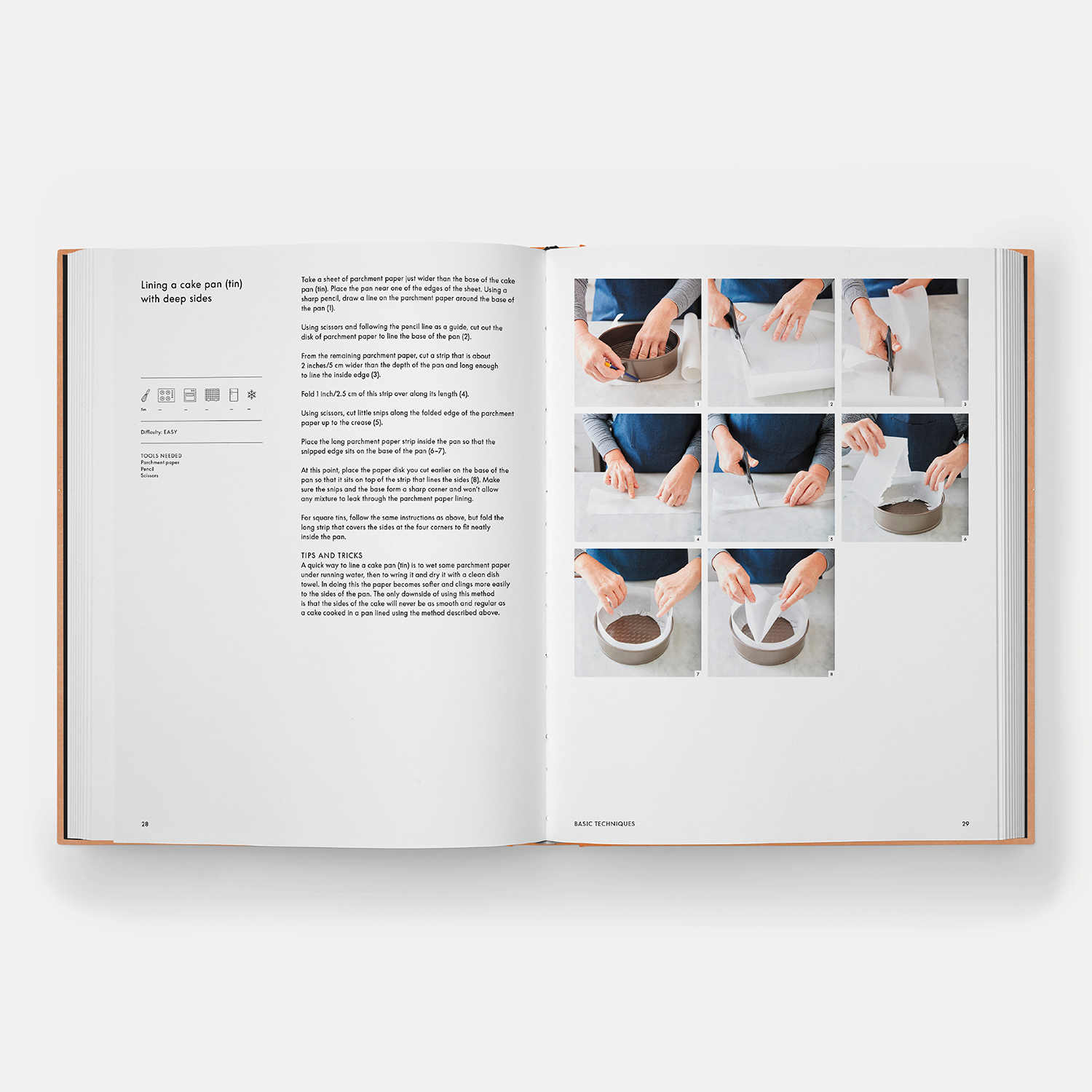 Over the past years, we've also made this sizable book a little more digestible, by producing a series of titles dedicated to pasta dishes, ice cream recipes and vegetables. Now, we're dusting down our rolling pin, and drawing on The Silver Spoon's estimable baking recipes and guidance in one, beautiful title.
The Italian Bakery is the first volume in the Silver Spoon library to focus on dolci – the Italian term for all sweet treats. Dishes found in bakeries throughout the country's regions come to life in 140 accessible classic and contemporary patisserie recipes with step-by-step photography, geared toward novices and experienced bakers alike. These pages are filled with cakes, pastries, pies, cookies, sweets and chocolates, and frozen puddings.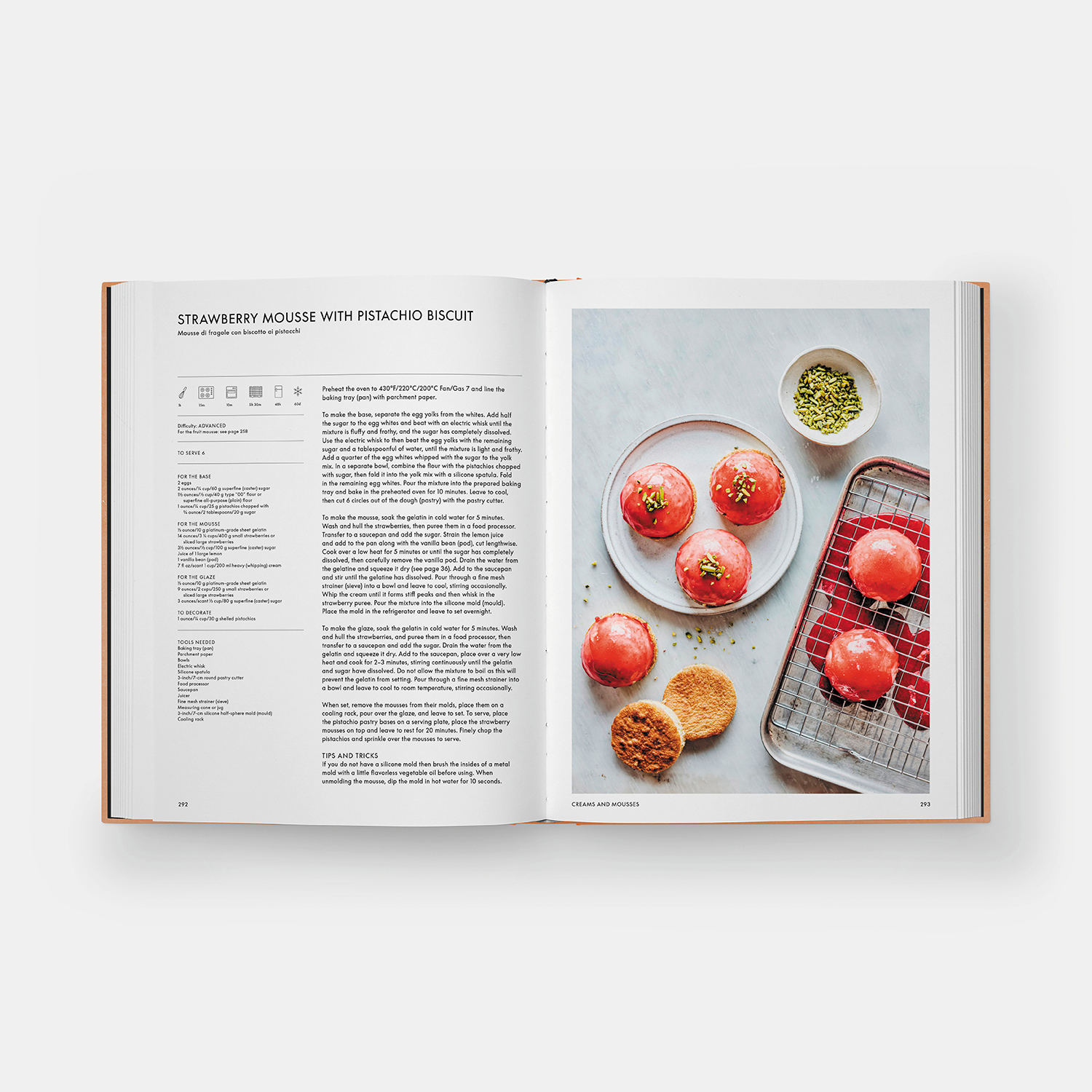 The collection showcases a wide range of delectable desserts suitable for everyday indulgences and special-occasion celebrations – the Italian way.
There are well-loved classics, such as citrus and saffron semifreddo, summer tiramisù, and cream-filled cannoncini, as well as more contemporary sounding, fig-filled spelt cookie bars, fancy looking tartlets with caramelised pineapple compote, and a hearty plum crumble, perhaps better suited to a winter in the Italian alps than a summer on the Costa Smeralda.
Every dish title is subtitled with its Italian, name, and includes the time it takes to prepare and cook, as well as a difficulty rating, which runs from any easy whisked sponge, to an advanced dish, such as fennel-infused dark chocolates.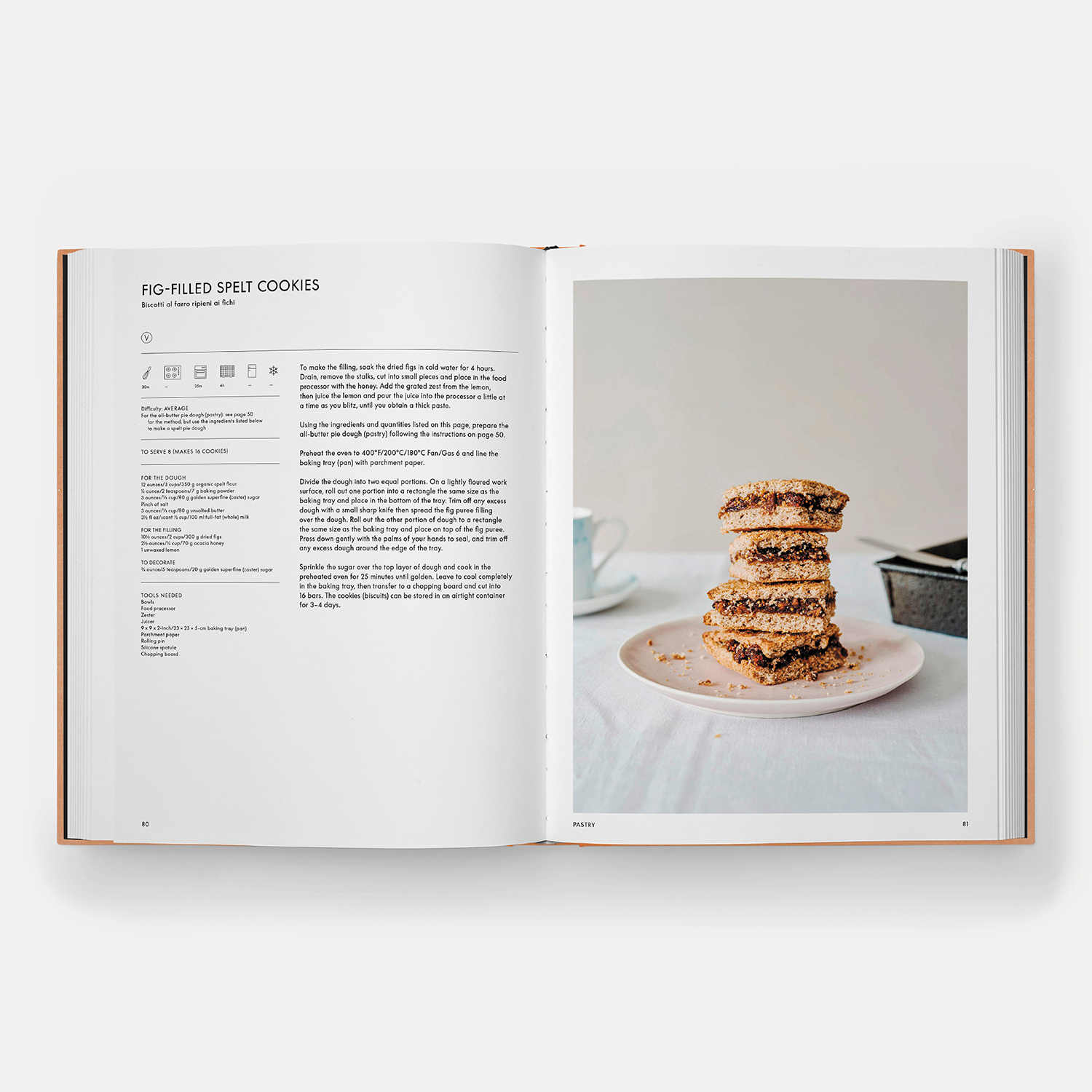 The Italian Bakery is well book-ended, too. The title starts with a guide to weighing and measuring, as well as foundational details on common ingredients, which explain, for example, the differences between common Italian flours, and why honey is a stronger sweetener than sucrose.
The book ends off with a glossary and index, enabling even newbie cooks to understand the difference between a bastardella and a bain-marie.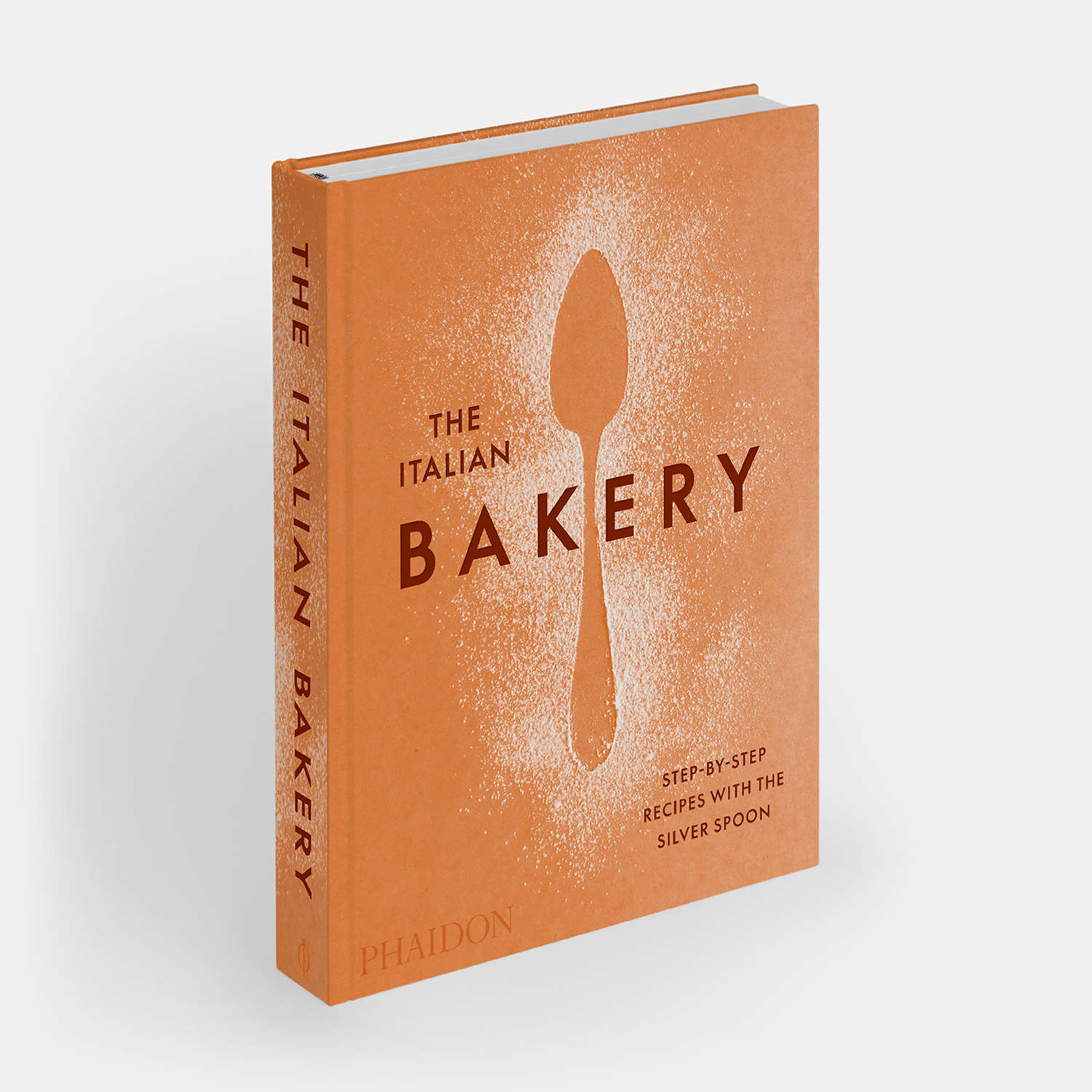 Get this book, and you'll open up a sweet world of pastries, cakes and treats for you and your loved ones. Amateur cooks will enjoy flexing their talents while less experienced bakers will appreciate the clear, well-informed guidance offered in these pages. Authoritative, varied and fun, The Italian Bakery is a simple route to the dolce vita. To find out more and order your copy, go here.