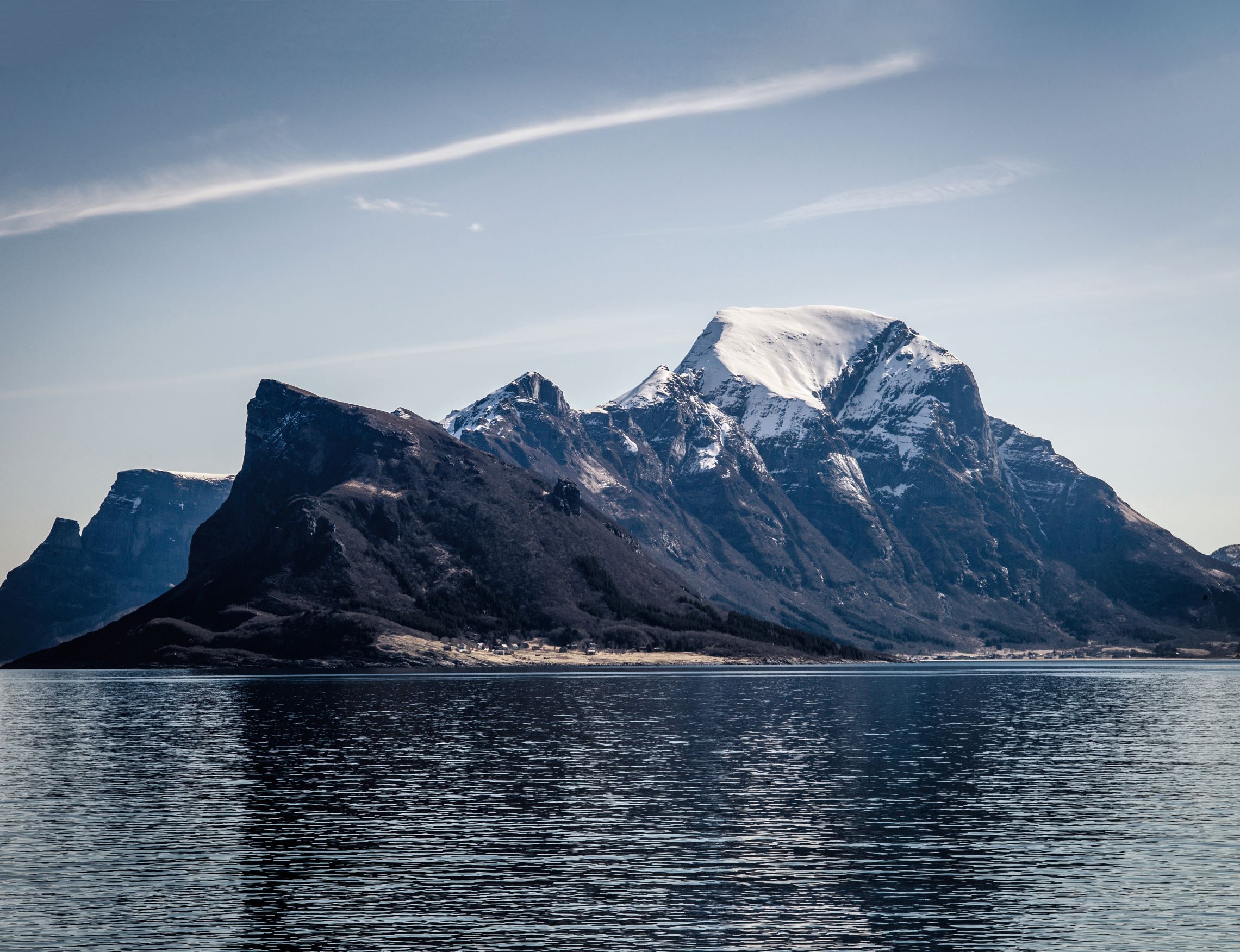 Destination Food – The Nordic Region
Transport your taste buds with some simple snacks and ambitious dishes inspired by the Nordic Region's unique, and delicious combination of ingredients
Many of us will have to forgo an easy trip to a new and exotic destination this summer. So how will you satisfy your taste for travel? One way is by taking a tour of the world's cuisines via our best-selling food bibles - those big culinary books that focus on a nation's gastronomic excellence.
This season we're publishing a smartly edited selection of dishes from each of them. We'll focus on snacks and street food for those of us with little extra time on our hands and we'll also include some slightly more ambitious dishes from each for those of you with more evolved culinary expertise who want to stretch out and surprise family and a few carefully chosen friends over the long summer weekends. Seat backs and tray tables in upright position? Seat belts correctly fastened? Baggage stowed in the overhead lockers or under the seat in front of you? Of course it is! Next stop the Nordic region.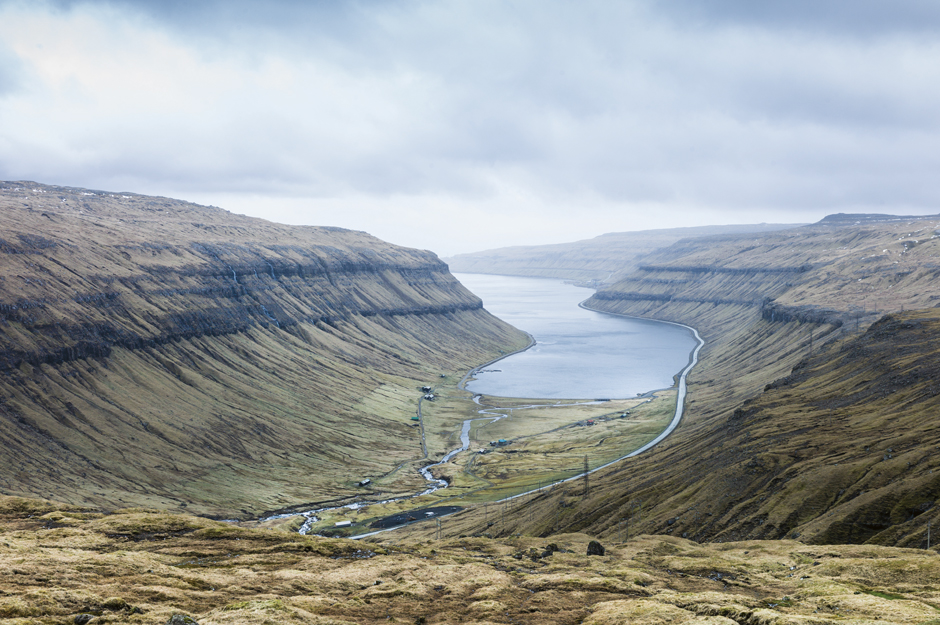 Leaf through the pages of The Nordic Cookbook and The Nordic Baking Book, both by the internationally acclaimed chef and restaurateur Magnus Nilsson, and you'll come across a varied, delicious and unusual selection of dishes, that derive their distinct qualities and not only from the plants and animals that thrive in this awe-inspiring northern European region, but also from the distinct lack of flora and fauna in this part of the world.
As the food historian Richard Tellstrom explains in his introduction to The Nordic Cookbook, farmers in the Nordic region– which is quite broad, and spans Denmark, Sweden, Norway and Finland, as well as Iceland, the Faroe Islands and Greenland – can only really cultivate crops for 160 days of the year (from May until September), and so must preserve their crops and supplement their stores by via hunting and fishing. Understanding the migratory patterns and life cycles of fish and game is important, and dried smoked, cured and fermented foods is also a vital part of Nordic culture.
"A characteristic of the Nordic 'taste chord' is to combine the flavour that comes out of preserving raw ingredients and then adding additional seasoning and spices," writes Professor Tellstrom.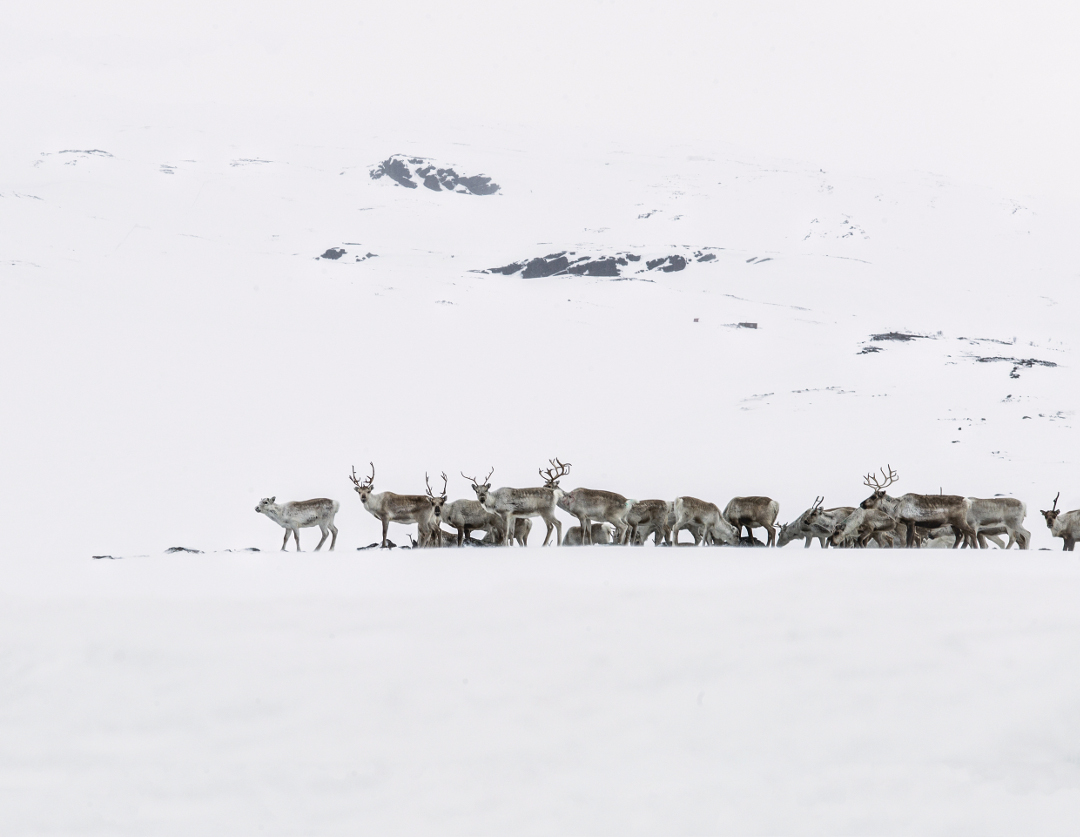 Certain spices such as cloves, pepper, cardamom and cinnamon, arrived in the region quite early, in the 1500s, while other ingredients came later; potatoes, for example, arrived in the late 1800s, and bread remains a referred source of energy.
There are modern additions too; Nilsson writes that, in this part of the world, most waffles are cooked on heart-shaped waffle irons, and the Sakgen salad (also featured below) may feature that perennial summer Nordic seafood, baby shrimp, but this exact recipe actually only dates back to the 1950s. Here's how you prepare both of them.
SMALL PLATES
CRISP WAFFLES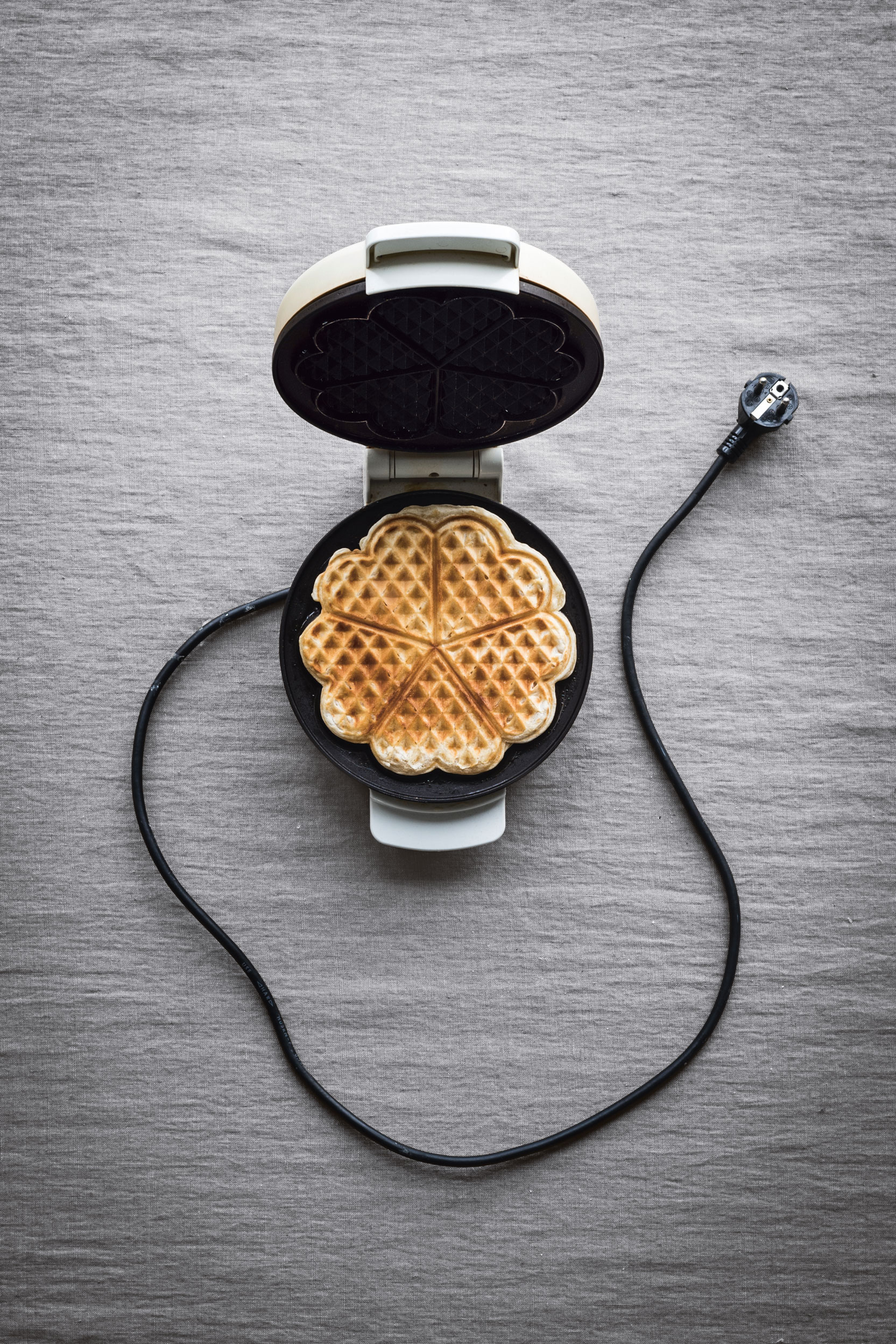 Preparation and cooking time: 25 minutes
Makes: 10 waffles
These are "my favourite kind of waffle," writes Nilsson in The Nordic Baking Book, "crisp and delicate in an almost unreal way. Enjoy them hot off the iron with whipped cream and jam." Here's how you do it.
Pour the water into the mxing bowl and stir in the flour, salt and sugar to form a batter. Whip the cream to soft peaks and fold it into the batter gently. It should be fully combined, but not over-mixed. Heat your waffle iron to proper working temperature and brush it very lightly with melted butter. Pour in a suitable amount of batter and cook until nice and golden. Repeat with the rest of the batter.
180 g/6½ oz (1½ cups) weak (soft) wheat flour
A good pinch of salt
A good pinch of sugar
300 ml/10 fl oz (1¼ cups) cream melted butter, for brushing
200 ml/7 fl oz (¾ cup plus 1 tablespoon) of water into a mixing bowl.
DINNER
SAKGEN SALAD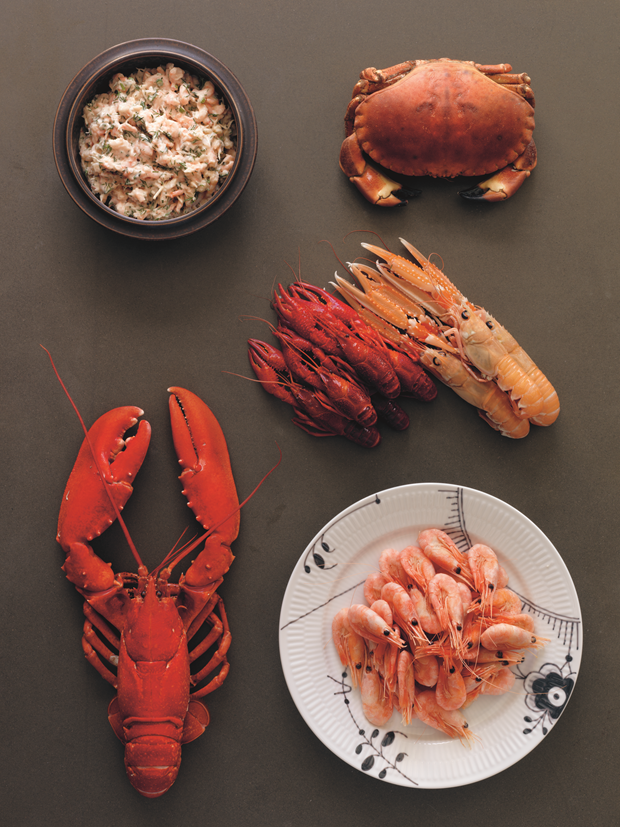 Preparation time: 10 minutes
Sitting time: at least 10 minutes
Serves: 4
Coarsely chop half the shrimp (baby shrimp) tails and place them in a bowl with the remaining whole shrimp tails. Add enough mayo to properly coat all of the shrimp and make the mix creamy. Be careful though not to add too much as this will turn everything into more of a sauce, which is not the idea. Add the dill, salt and pepper and some grated horseradish if you like it. Let the salad sit for 10 minutes or so in the fridge. Stir again, adjust the texture with more mayo if necessary and once again adjust the seasoning.
As a starter (appetizer) 400 g/14 oz boiled shrimp (baby shrimp) tails, shelled 100–200 ml/3½–7 f oz (½–¾ cup plus 1 tablespoon)
Homemade Mayonnaise. It needs to be very thick
1 good bunch dill, leaves picked fine and stems cut fine salt and white pepper, to taste
Grated horseradish, to taste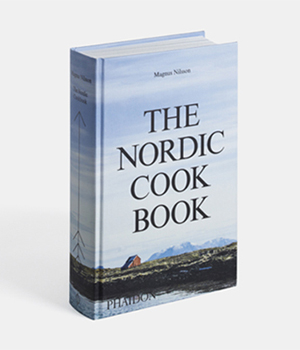 Hungry for a little more of that Nordic flavour? Then take a look at The Nordic Cookbook and The Nordic Baking Book. Magnus Nilsson is not only the acclaimed chef behind the world-famous Swedish restaurant, Faviken, he is also a diligent and talented cookbook author, who spent years researching and refining the dishes presented in these books. Find out more in the store.