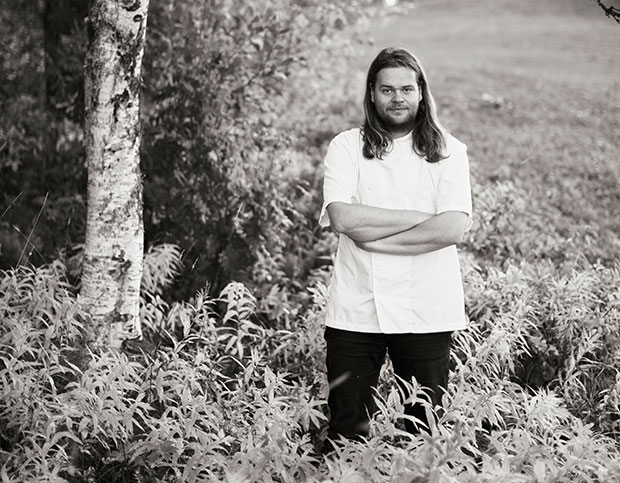 Magnus Nilsson comes to London this week
He's in town from this weekend, hosting events, talks and opportunities to taste dishes from The Nordic Cookbook
Magnus Nilsson flies into London to launch The Nordic Cookbook this weekend. In the coming days there'll be talks and, of course, opportunities to taste food from his latest book, The Nordic Cookbook.
On Sunday (Oct 25), Magnus will present the book at Whole Foods Market Kensington from 1.30 to 2.30pm. WFM chefs will cook a selection of dishes from the book. Tickets are £25 and include a signed copy of The Nordic Cookbook and there will be an opportunity to taste authentic Nordic cuisine prepared by Whole Foods' chefs. You can find out more and book a ticket here.
Then, on Monday evening (Oct 26), Magnus will speak at Harry Gordon's Bar at Selfridges London from 18.30 - 21.00. The evening will begin with a talk from Magnus about what inspires him, followed by a Q&A session and book signing. Enjoy canapés made using recipes from the new cookbook and cocktails courtesy of Matt Whiley made from Anty Gin.Tickets for this are £15. Book your tickets here.
The Nordic Cookbook is Magnus Nilsson's take on Nordic home cooking, inspired by his travels throughout Nordic countries - Denmark, The Faroe Islands, Finland, Greenland, Iceland, Norway and Sweden. At both events Magnus will share highlights of his journey through the Nordic region from where he has collected and adapted 700 authentic recipes. Buy The Nordic Cookbook here.