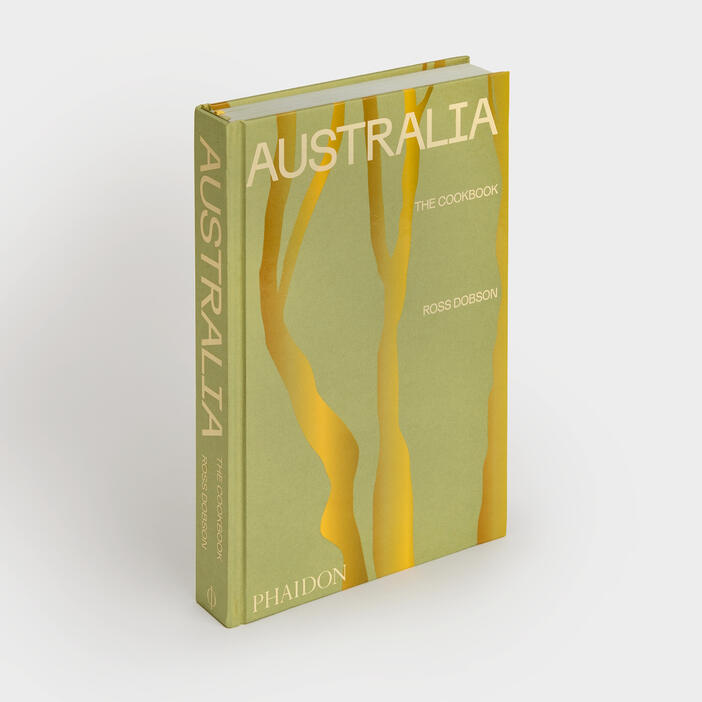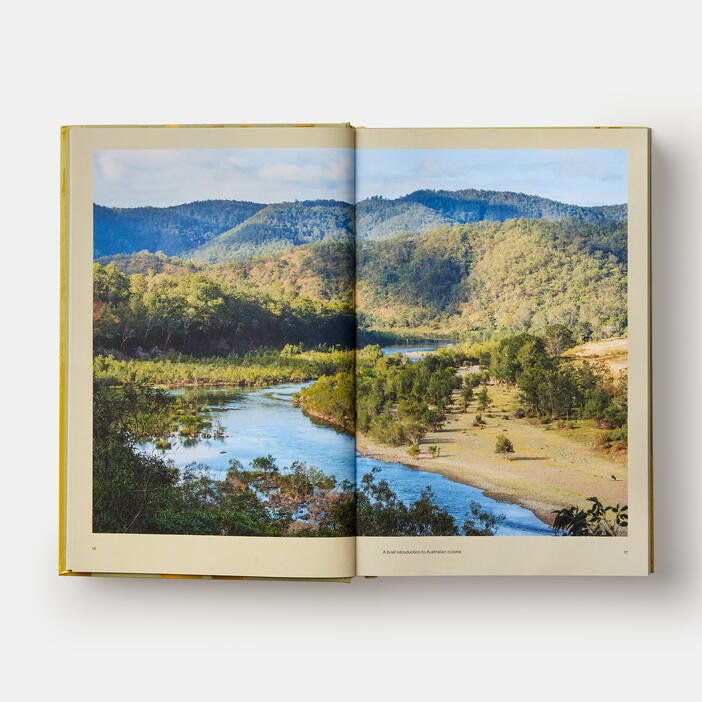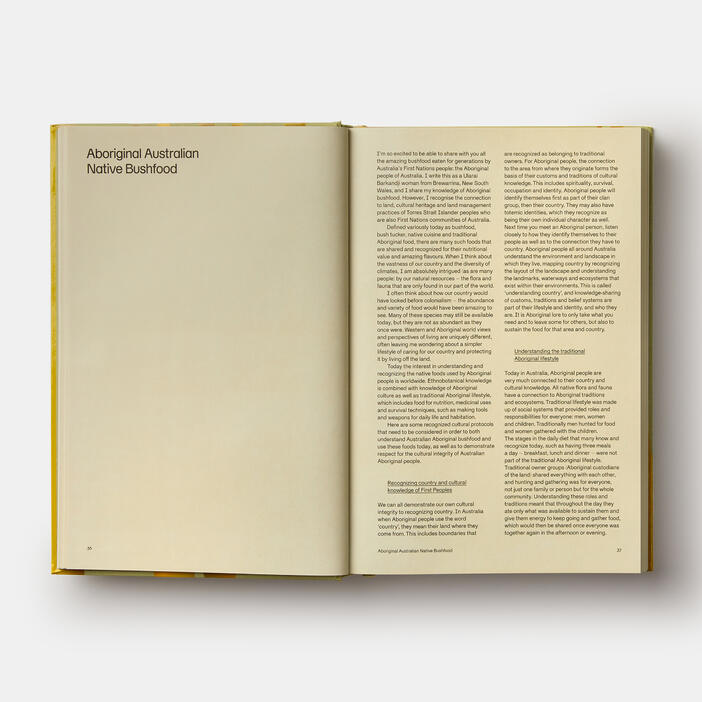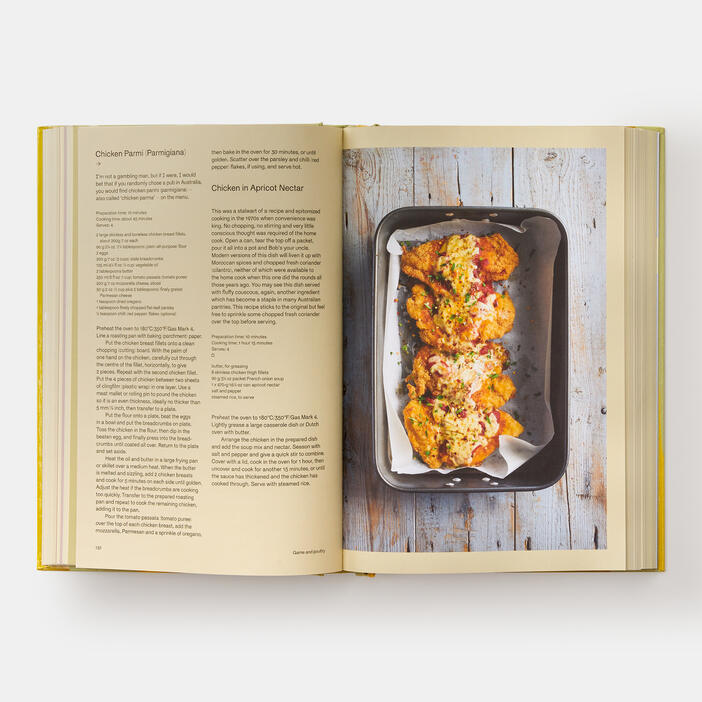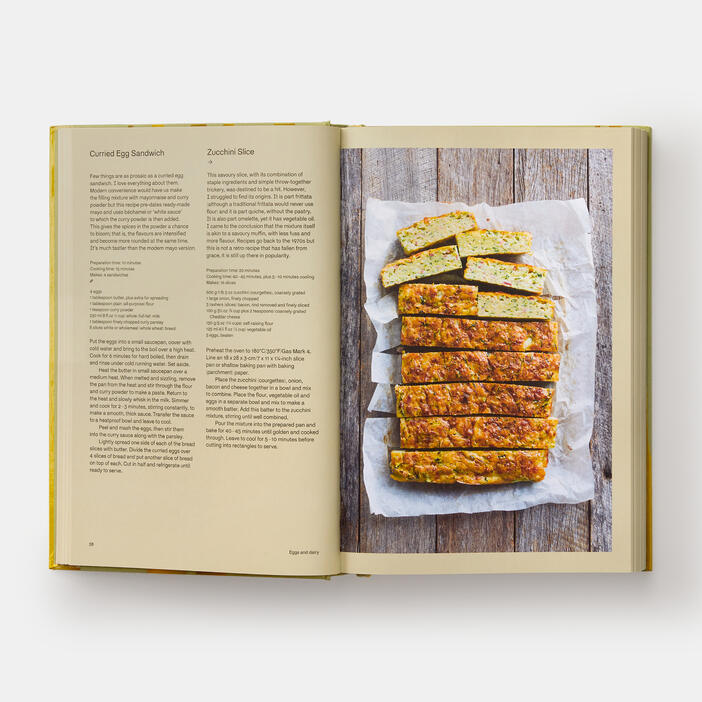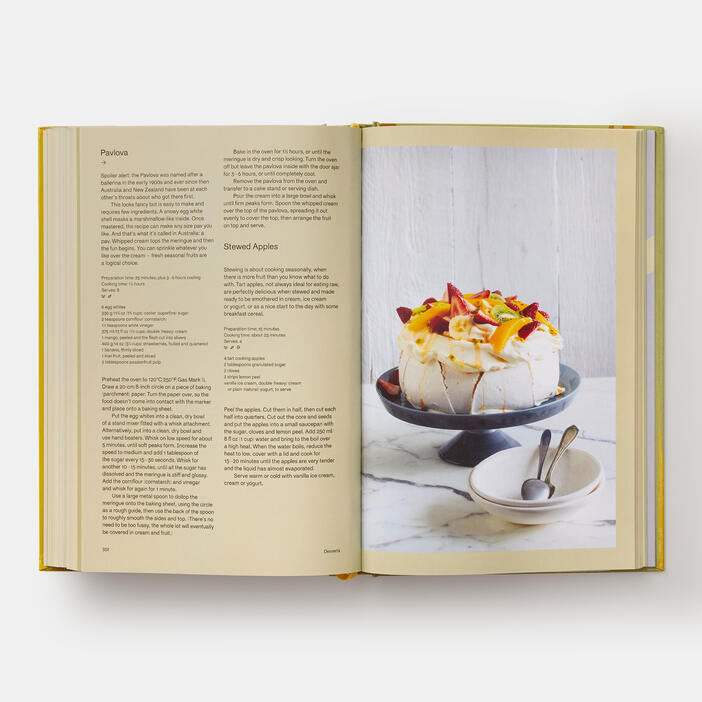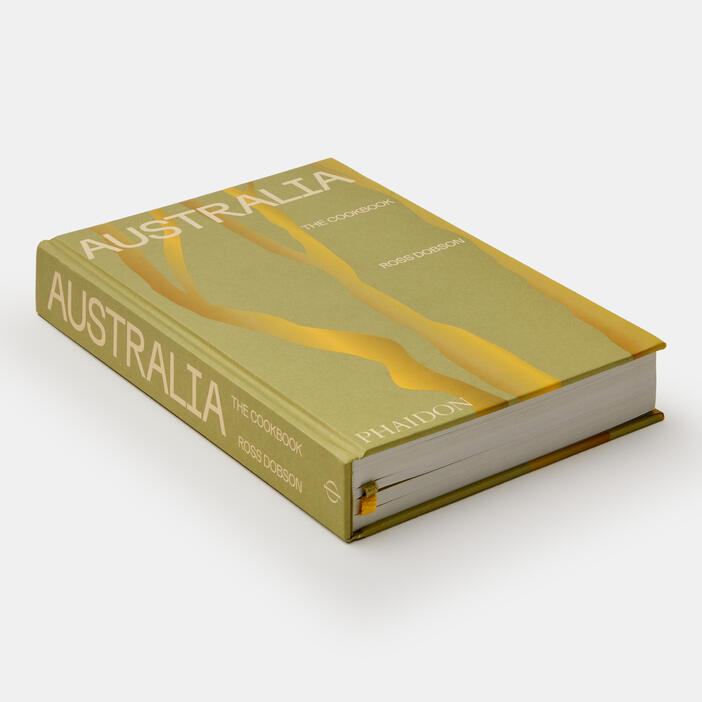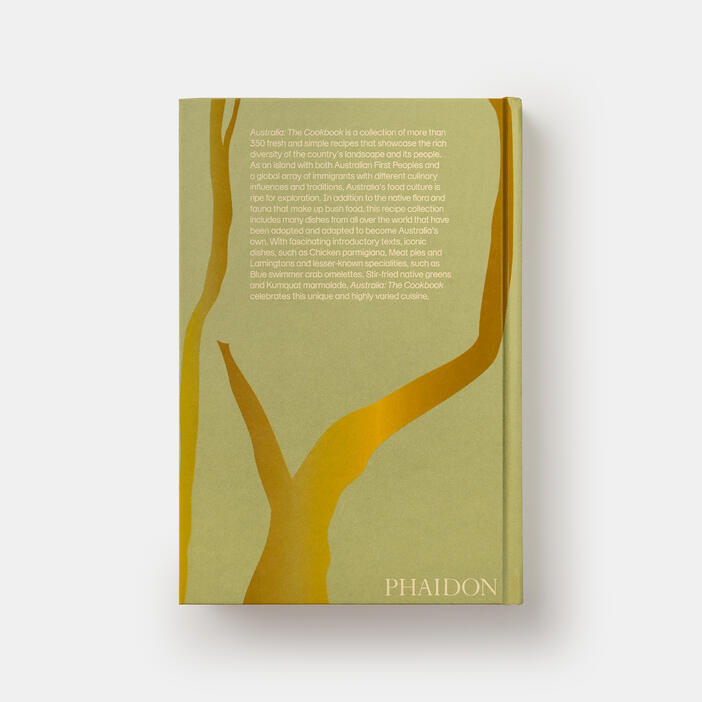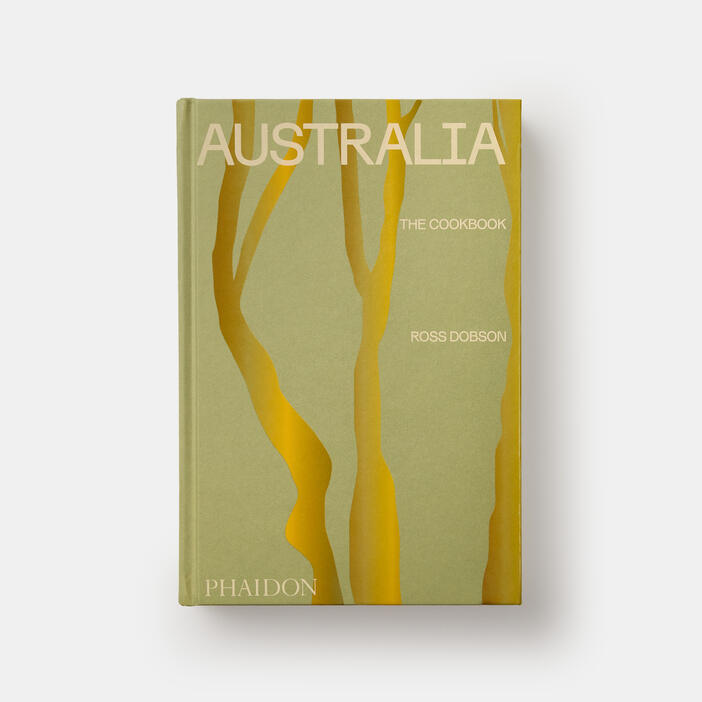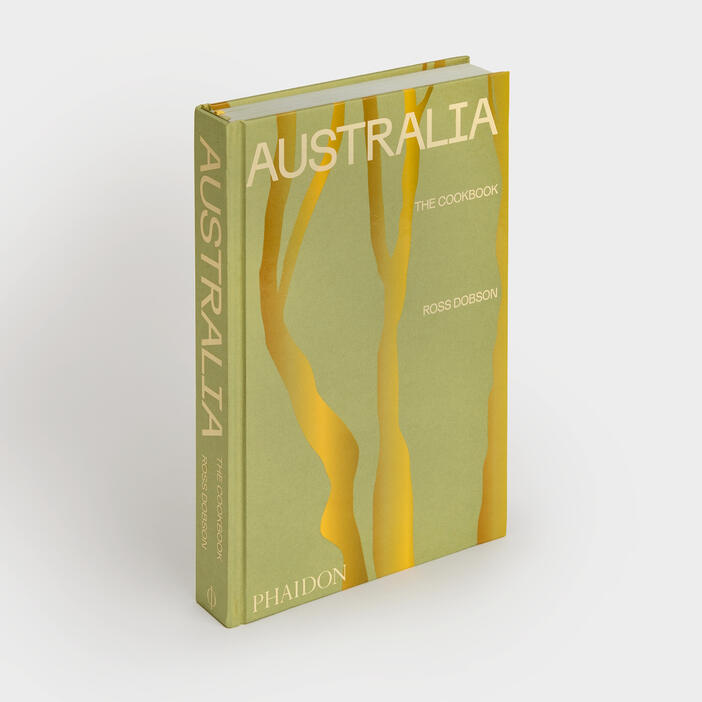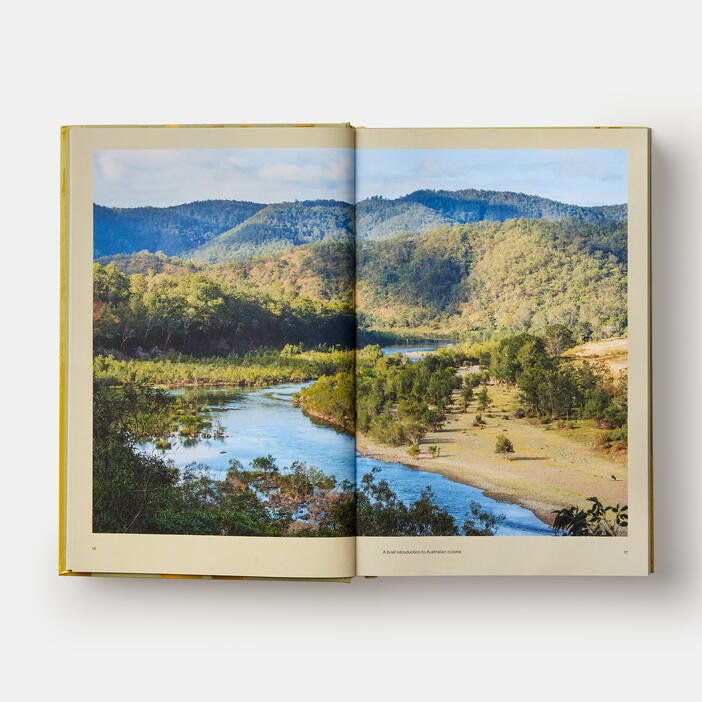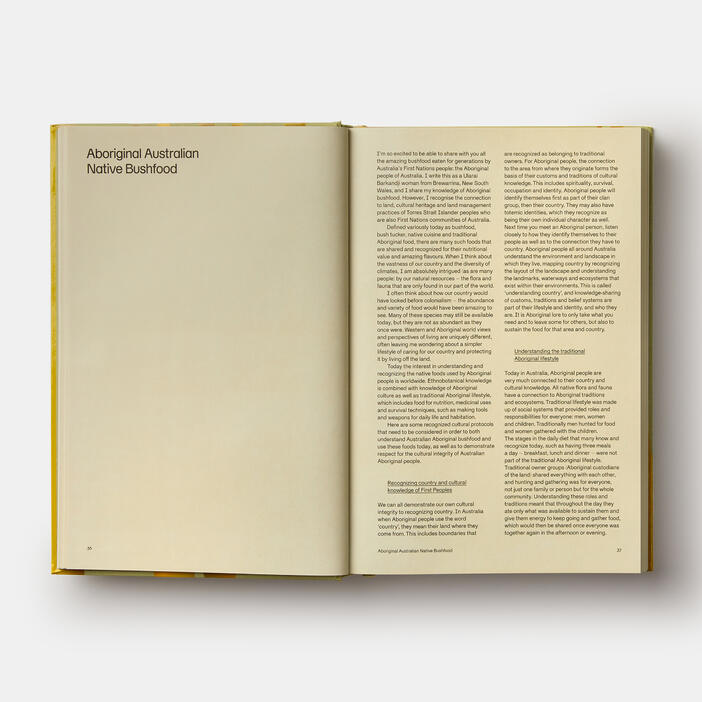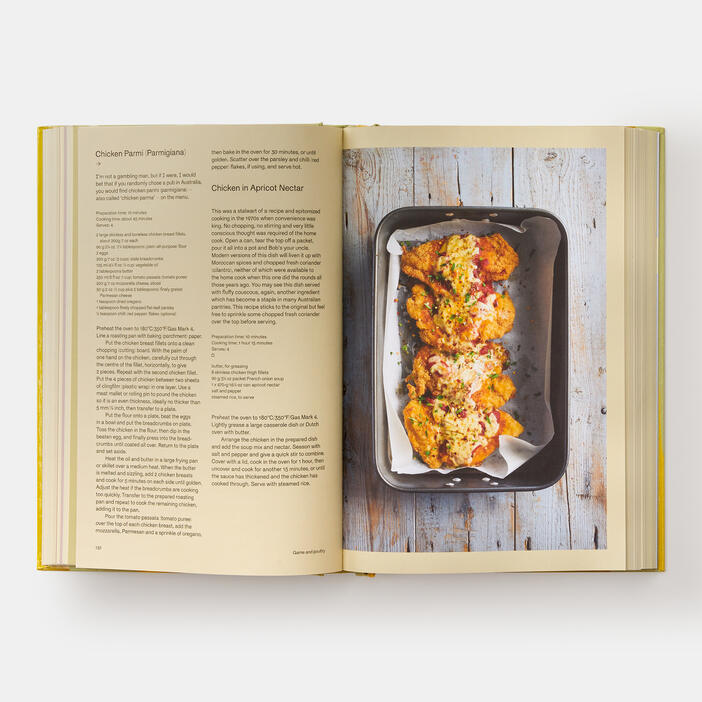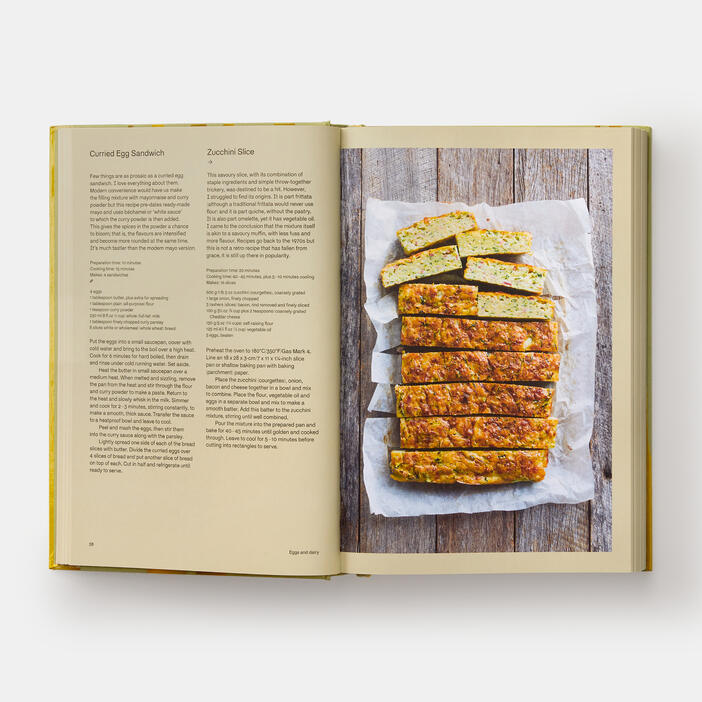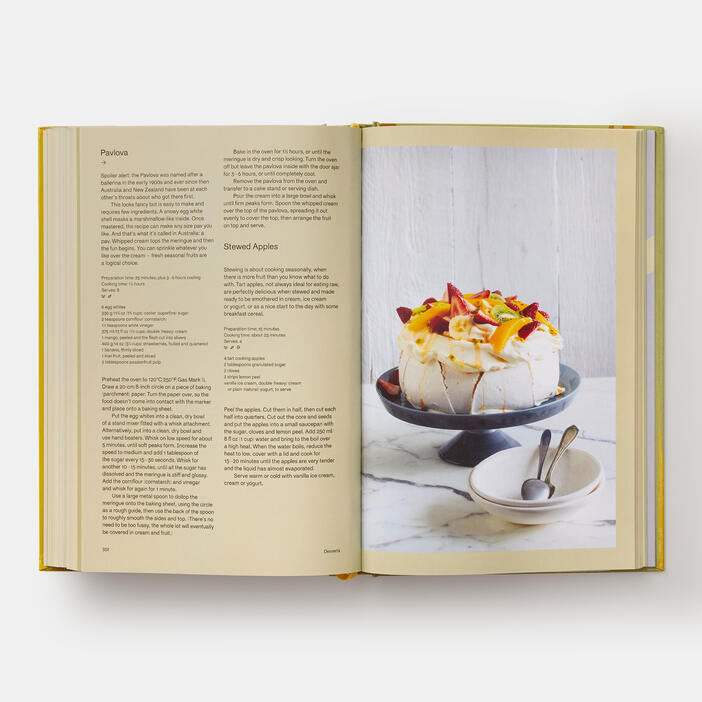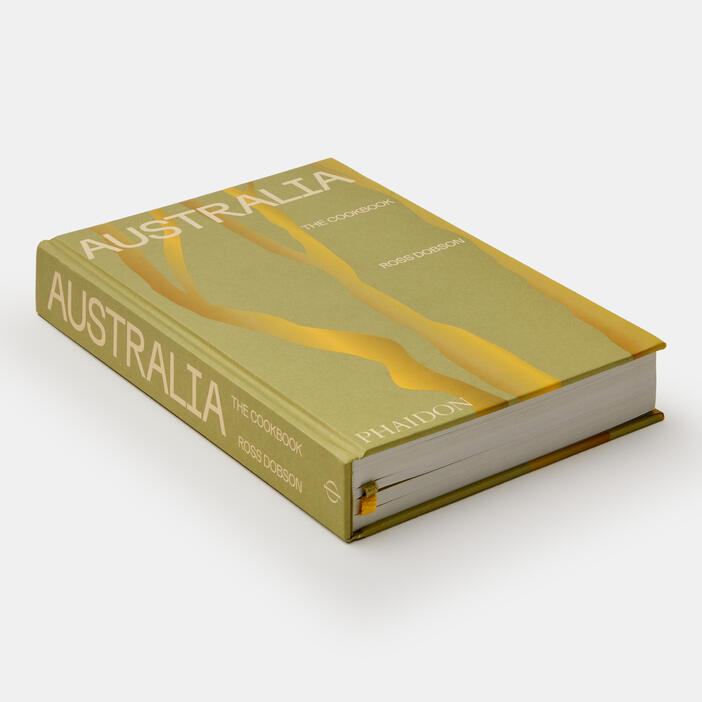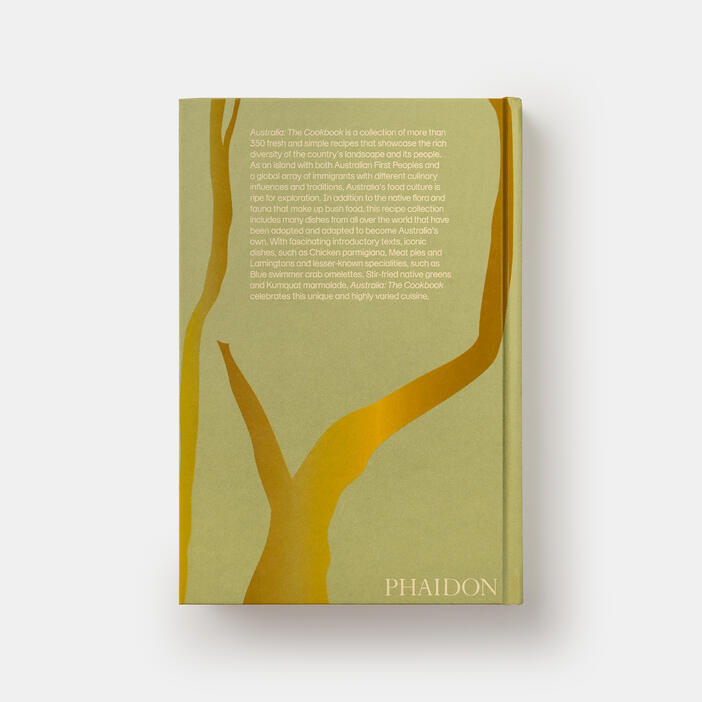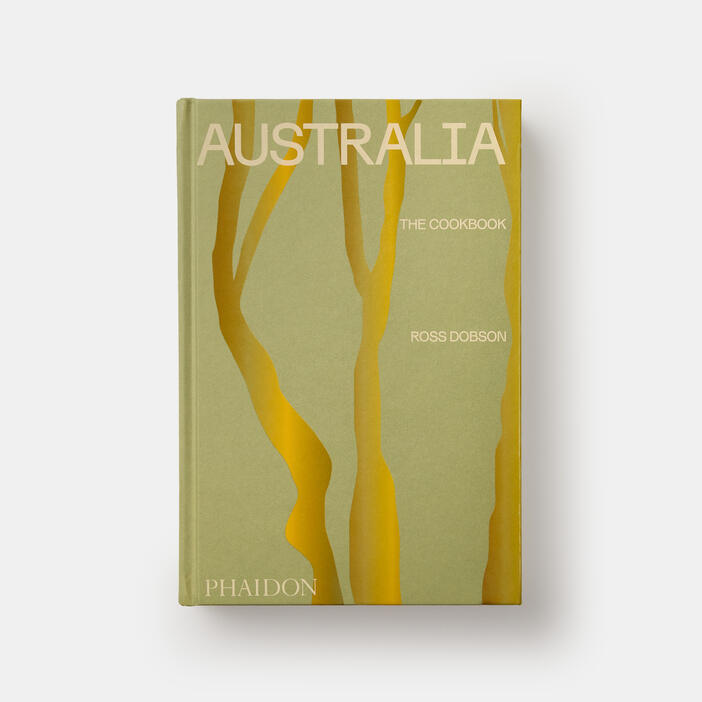 Australia: The Cookbook
Price AUD$65.00 Price CAD$64.95 Price £35.00 Price €45.00 Price USD$54.95 Price T54.95
"An ambitious new book from Phaidon chronicles three periods of Australian cuisine, from the ancient past to the Anglo era after colonization to the multicultural present" – New York Times
A celebration of Australian cuisine like never before – 350 recipes showcasing the rich diversity of its landscapes and its people
Australia is a true melting pot of cultures and this is reflected in its cooking. As an island of indigenous peoples alongside a global panoply of immigrants with different culinary influences and traditions, its foodways are ripe for exploration. As well as the regional flora and fauna that make up bush tucker, there are dishes from all over the world that have been adopted and adapted to become Australia's own – making this recipe collection relevant to home cooks everywhere. The home cooking recipes range from iconic – chicken parmigiana, meat pies, Anzac biscuits and Lamingtons – to lesser known dishes such as Queensland blue pumpkin soup, Stir fried native greens, and Cumquat marmalade, together with a 'guest chef' collection of recipes by a selection of Australia's finest kitchen talents.
Specifications:
Format: Hardback
Size: 270 × 180 mm (10 5/8 × 7 1/8 in)
Pages: 432 pp
Illustrations: 120 illustrations
ISBN: 9781838662417
Ross Dobson grew up in the western suburbs of Sydney. His neighbours were mostly immigrants from around the globe who shared their recipes and introduced him to a world of flavours. At 14 he enrolled in a Chinese cooking course at his local college which ignited a life-time passion for cooking. He later went on to establish a number of acclaimed cafés and restaurants in the western suburbs of Sydney, including one in the heritage gardens of an art gallery and a tapas restaurant in an old Victorian terrace house, which also operated as a pop-up yum cha restaurant every Sunday. Dobson has authored many best-selling cookbooks including Chinatown, Fired Up, More Fired Up and King of the Grill. He currently operates a café in Penrith, at the foot of the Blue Mountains, where he cooks classic and contemporary Australian food.
"I'm not sure how long Ross Dobson spent researching, writing, and collating the recipes for Australia: The Cookbook, but it is a real tour de force ... I've not even skimmed the surface of the ebullient mixture of cuisines and cultures that flavour these pages." - Nigella Lawson
"To me, Oz food is all about multiculturalism. Starting with the indigenous people, their protected ingredients and preserved traditions are bolstered by the influx of diverse people, making Australia a singular place in the world where a range of food and influence intersect. Ross Dobson showcases the Aussie attitude and palate of the place I will always call home." - Curtis Stone, chef/owner of Maude and Gwen Butcher Shop & Restaurant
"An ambitious new book from Phaidon chronicles three periods of Australian cuisine, from the ancient past to the Anglo era after colonization to the multicultural present" - New York Times
"If this book had come out during the years I was living in the U.S. as an Australian expat, it would have felt like a warm hug. There are so many recipes I'd not even thought of as Australian, but that I also hadn't seen since I left. Zucchini slice! Rissoles! Melting moments biscuits!" - Besha Rodell, New York Times
"A veritable bible of Antipodean cuisine... one of those books that makes me just want to up-sticks and go to Australia." - Giles Coren, Times Radio
"A useful entry into the Australian culinary scene and an enlightening text examining its origins, from traditional Aboriginal fare to the tasty results of waves of immigration." - Daily Beast
"A voyage around Australia." - Forbes
"This encyclopaedic tome, by food writer Ross Dobson, spans 50,000 years of Australian cuisine and culture in chapters covering everything from eggs and dairy to jams and condiments, with plenty of meat, fish and veggie dishes in between." - National Geographic
"A celebration of Australian cuisine like never before." - Good Housekeeping
"A veritable tome of a cookbook - nay, an encyclopaedia - that could have you sat for hours exploring the country's fascinatingly varied, yet singular, culinary landscape with both lightheartedness and sensitivity." - The Independent
"One of the best books on Australian cooking so far." - Monocle, The Menu
"An enlightening history interspersed with gorgeous shots capturing [Australia's] wildly varied terrain introduces us to the continent's eclectic foodways." - Atlanta Journal-Constitution
"Draws on Australia's distinct flora and fauna, as well as the foodways of its diverse population - indigenous peoples, settlers, immigrants - in this book of 350 recipes." - Publishers Weekly
"[G]round-breaking...It starts 50,000 years ago with the Australian First People's kangaroo blood sausages and traces the country's cuisine through waves of immigration that brought Greek, Chinese, Arabic and other culinary influences to the region." - The Mercury News
"Deeply evocative." - The Caterer
"A fascinating insight into Australian cuisine." - Cheshire Life
"This cookbook maps [Australian] cuisine while making it easy for cooks in any part of the world to taste Australia." - Fine Dining Lovers
"Packed with light, bright and easy bakes that will hit all the right nostalgic notes - even if you've never travelled down under." - Stylist
"[Dobson's] 431-page tome covers the incredible breadth of what Australian cuisine is now." - Matador Network