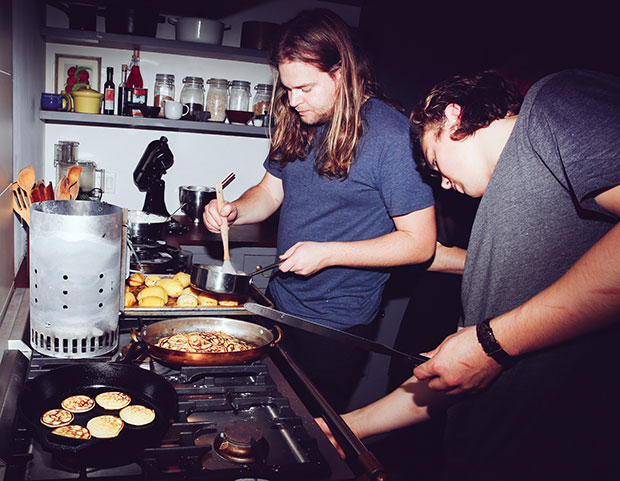 Imagine Magnus Nilsson came to yours to cook. . .
The Nordic Cookbook chef began his US tour cooking at the NY home of Saveur's editor-in-chief this week
Magnus Nilsson's Nordic Cookbook describes the kind of food that's cooked, served and eaten in homes across Denmark, the Faroe Islands, Finland, Greenland, Iceland, Norway, and Sweden. So, what better way to begin his tour around the US, than with a Nordic-style home cooked meal?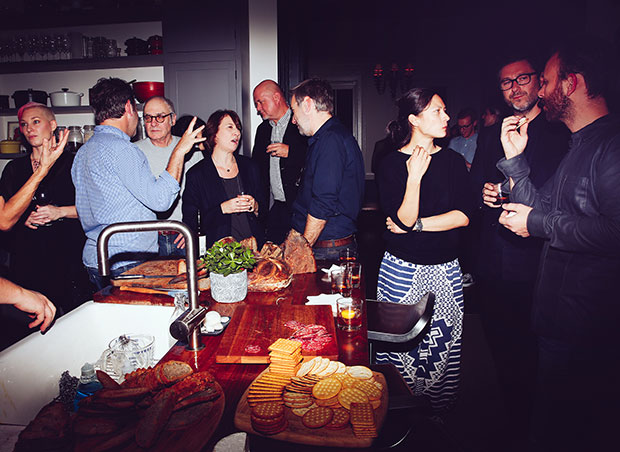 On Friday night, Nilsson was the chef and guest of honor at Saveur editor in chief Adam Sachs' Brooklyn house, where he prepared an informal meal for 25 guests. Working alongside fellow Faviken chef Joel Aronsson, Nilsson served bleak roe on potato pancakes, followed by high-quality locally supplied steaks from New Jersey wholesalers Pat Lafreida, accompanied by potatoes Hasselbacken, kale salad and sautéed mushrooms; before rounding the evening off with raspberry and cream waffles, and more shots of aquavit.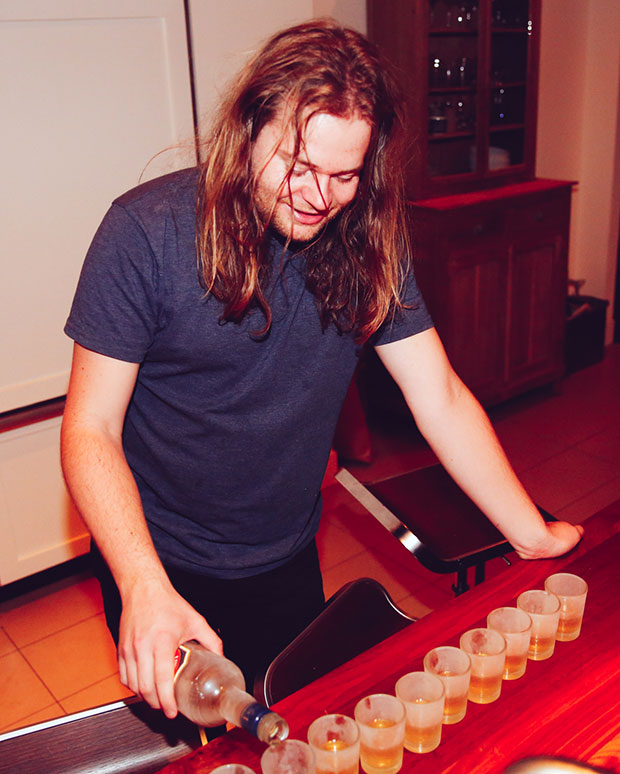 Guests on the night included the renowned American chef, writer and broadcaster, Ruth Reichl; up-and-coming food columnist, Francis Lam; celebrity chef Tom Collichio; Aquavit chef, Emma Bengtsson; Ignacio Mattos of Estela; Mads Refslund of Acme; Fredrik Berselius of Aska; and Carlo Mirarchi, of Blanca and Roberta's; as well as the New York Times' Melissa Clark; the Wall Street Journal's Aleksandra Crapanzano; and Adam Platt, restaurant critic for New York Magazine.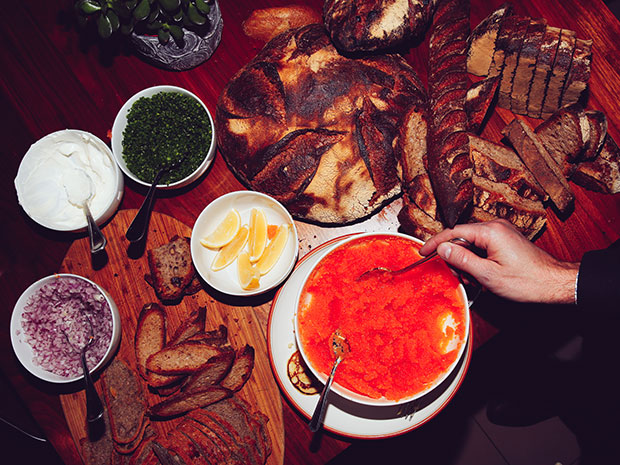 It was a pleasant way to break-in his East Coast trip, that had begun 36-hours earlier, with interviews for National Public Radio's Weekend Edition; Food and Wine magazine; Bon Appétit; and the Fox News Radio Syndicate.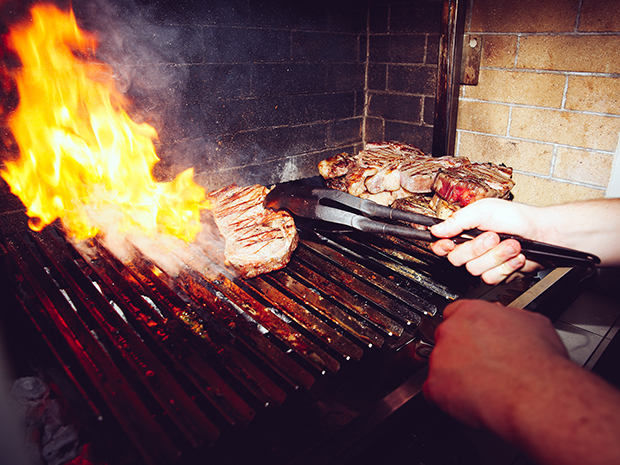 After his Brooklyn dinner party, the chef headed up to Boston on Saturday morning, for the first of his Dinner Lab dining dates. This pop-up food tour sees Magnus host a series of ticketed five-course Nordic dinner parties, with a notable chef cooking up dishes derived from his Nordic Cookbook.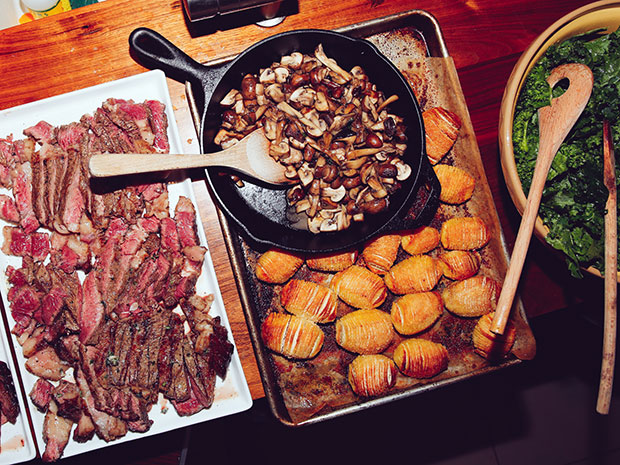 It was Daniel Burns of Brooklyn's acclaimed restaurant Luksus who oversaw the food at the Boston Design Center, while Nilsson talked diners through his fascinating new book.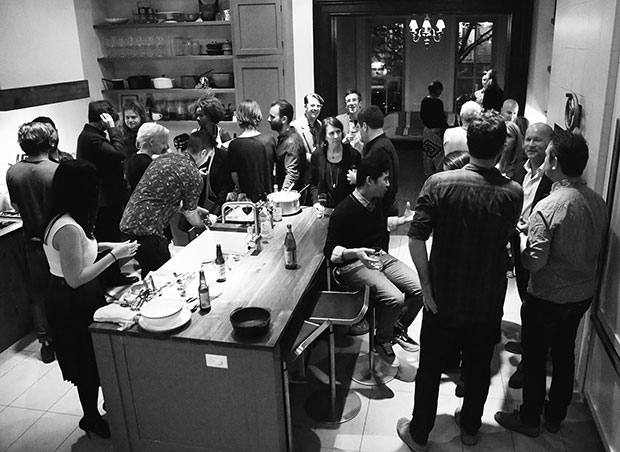 Nilsson returned to NYC on Sunday, with engagements at the Brooklyn pizzeria, Roberta's, to record an audio interview at the restaurant's in-house radio studio. After this he met up with Anthony Bourdain's film crew to shoot festive recipe demonstrations for The Mind of a Chef TV show. Look out for those over the coming weeks.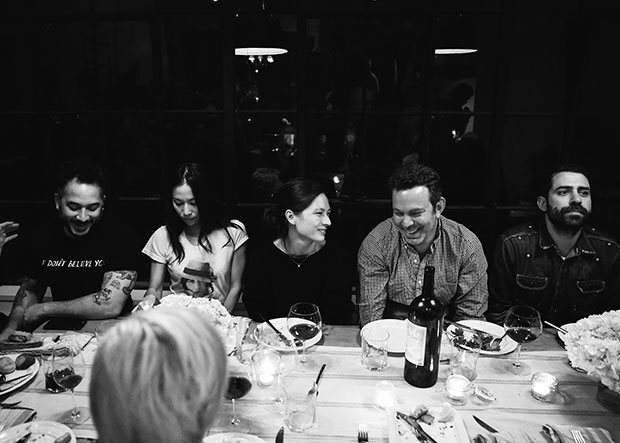 Later on, Nilsson hosted his second Dinner Lab date at the New York City Fire Museum, better-known to cinephiles as the Ghostbusters' HQ. Fellow Swede chef Fredrik Berselius cooked, while Magnus discussed the region's cuisine.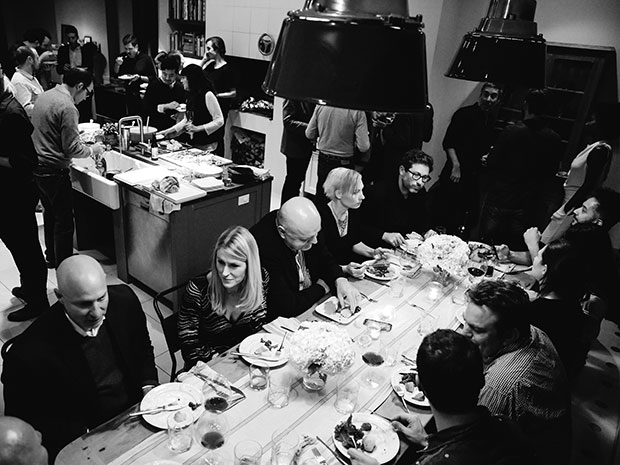 On Monday, Magnus hooked up with Daniel Burns again, this time at Burns' own restaurant, Luksus in Brooklyn, to shoot a spot for Tasting Table TV. He also presented a lunchtime lecture at Google's Manhattan offices, before going on to conduct interviews for the West Coast public radio station KCRW's popular Good Food show; as well as America's Test Kitchen Radio, among others.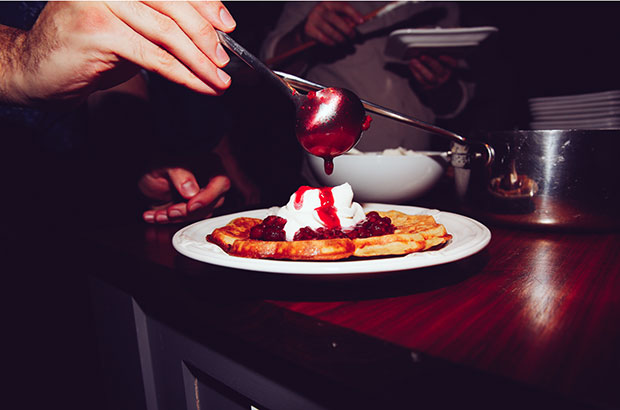 The chef rounded off the day with another trip to the Fire Museum, for his second NYC Diner Lab, where he met and chatted to such notable diners as renowned celebrity chef, Jacques Pepin; acclaimed Italian chef Michael White, and Food and Wine restaurant editor Kate Krader.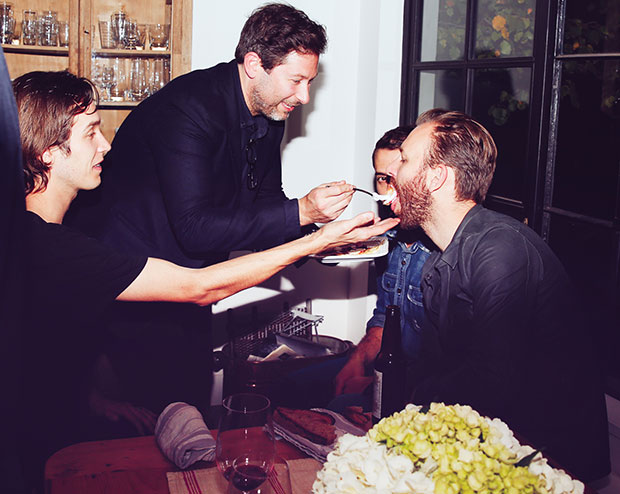 You can find out more about, and create for yourself, the kind of food Magnus was serving and everyone was enjoying by ordering a copy of The Nordic Cookbook here.