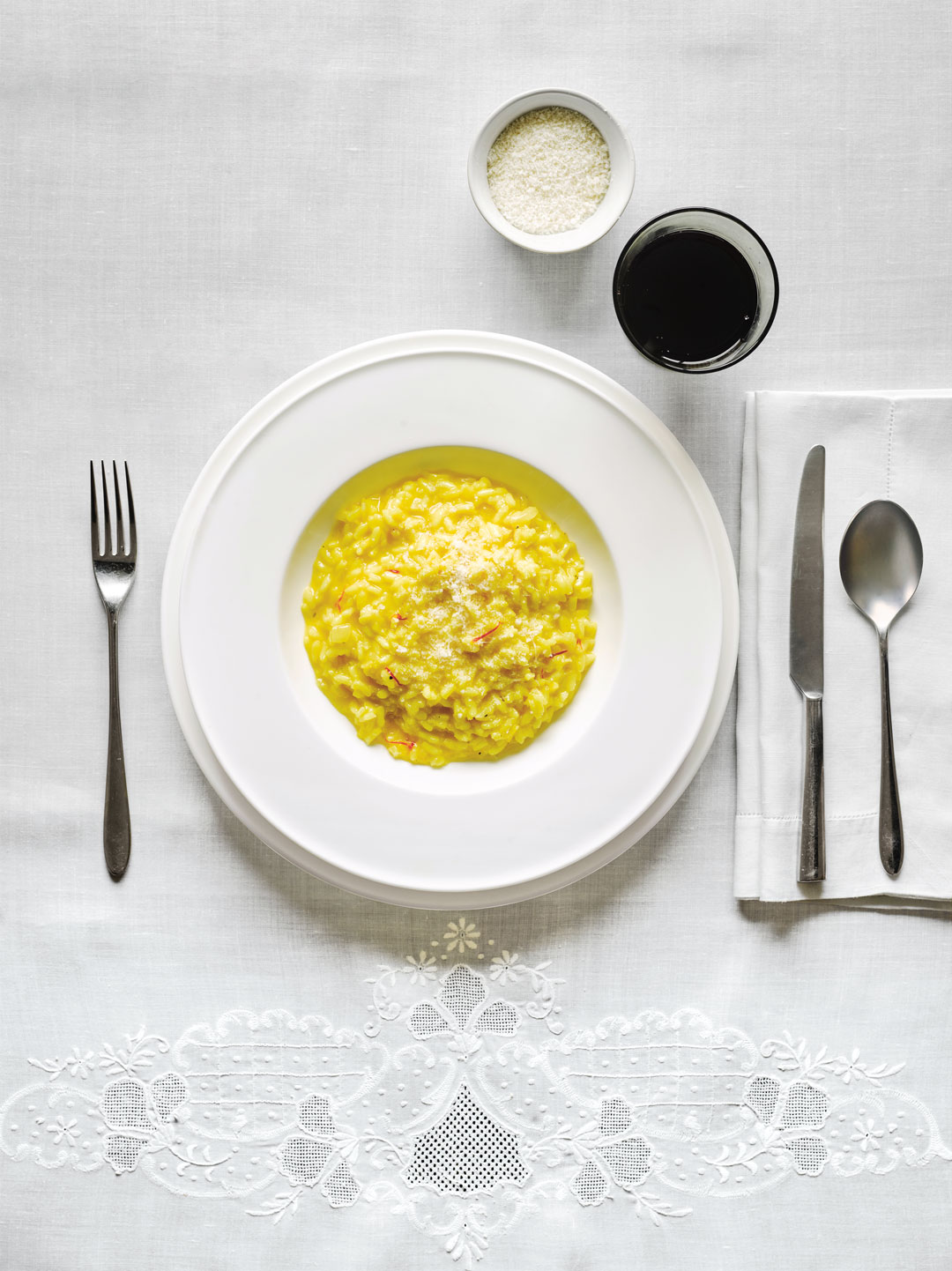 Set the perfect Italian dinner table the Silver Spoon way
The Silver Spoon Classic goes beyond recipes - it also tells you how to make your table fit for the most stylish guest
Eating well in Italy requires a little more than just great food. "Italians take pride in setting their tables, even for informal or everyday meals," explains the text in The Silver Spoon Classic, our luxurious, new collection of the best recipes from the world's leading Italian cookbook. "Depending on the style of the dishes to be served, the table will be set with elegant or rustic plates, glasses, knives and forks, etc.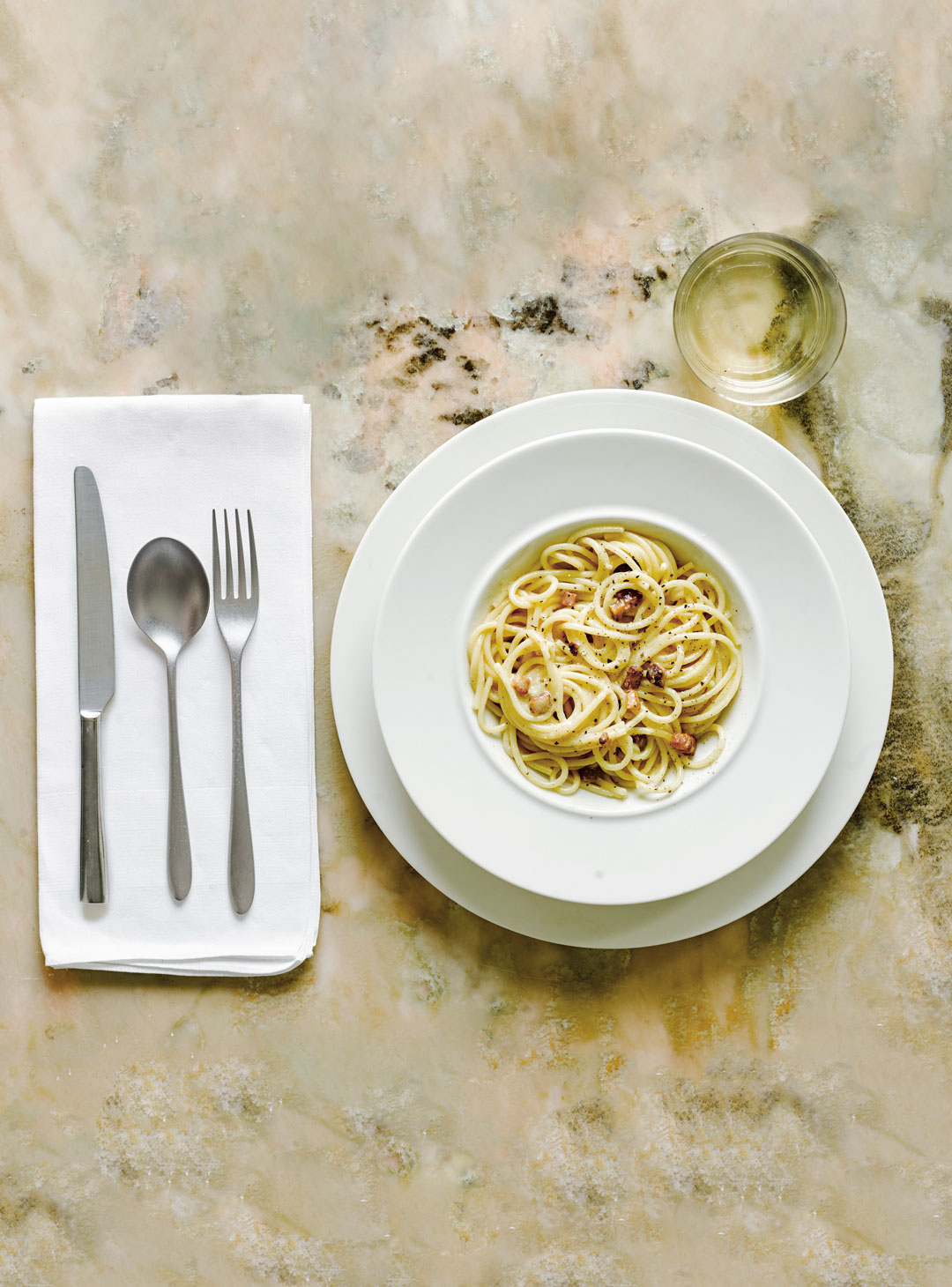 "Many Italian families have complete sets of tableware, glasses, tablecloths and so on that they use for special occasions - these are often passed down through generations of the family," the book goes on to explain. "While in the past using a tablecloth was imperative even for an everyday meal, these days, the tablecloth is often substituted with tablemats. However, using a beautiful, possibly embroidered, white tablecloth will always mark a special occasion.
"A dinner plate is always set on the table, with a fork to its left and a knife to its right. For a more informal setting, you could put both the fork and knife on one side of the plate. Even informal dining will use a glass for your wine and a glass for water and, if you are planning to serve more than one wine during the meal, you should add additional glasses.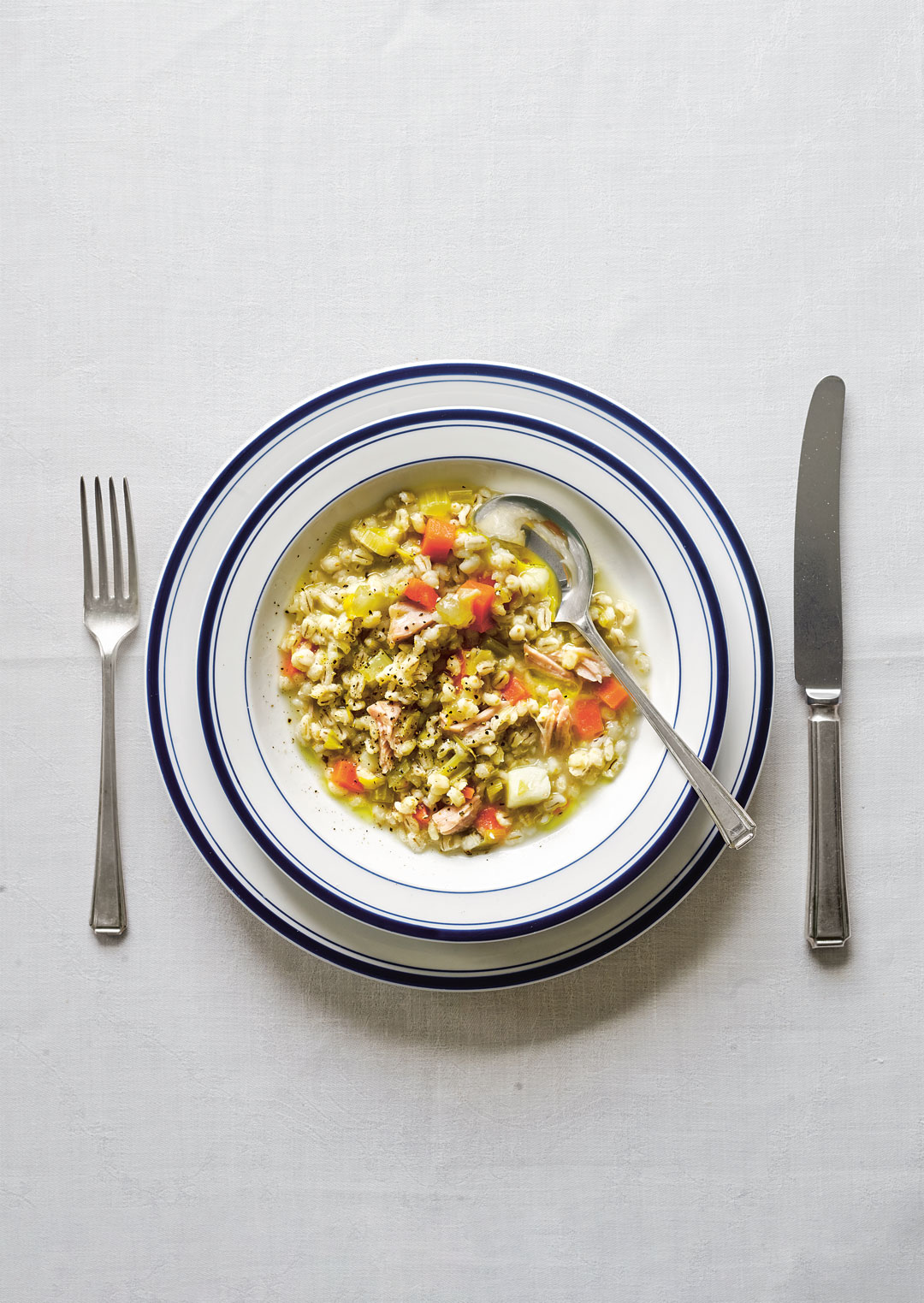 "In general, food will be brought to the table on serving dishes from the same dining service or set of plates that you are using for the place settings, but for more rustic meals, you can also bring the pots and pans you have used when cooking to the table, especially if these are casserole dishes, Dutch ovens, or terracotta dishes.
"Pasta, rice, and soups are normally brought to the table in a serving bowl. If there is going to be a dessert, a small spoon will be set at the top of each place setting, above the dinner plate. To complete your table setting, add a basket of bread, salt and pepper, olive oil in a pourer or jar (never the bottle in which you bought it), and a bowl with freshly grated Parmesan cheese.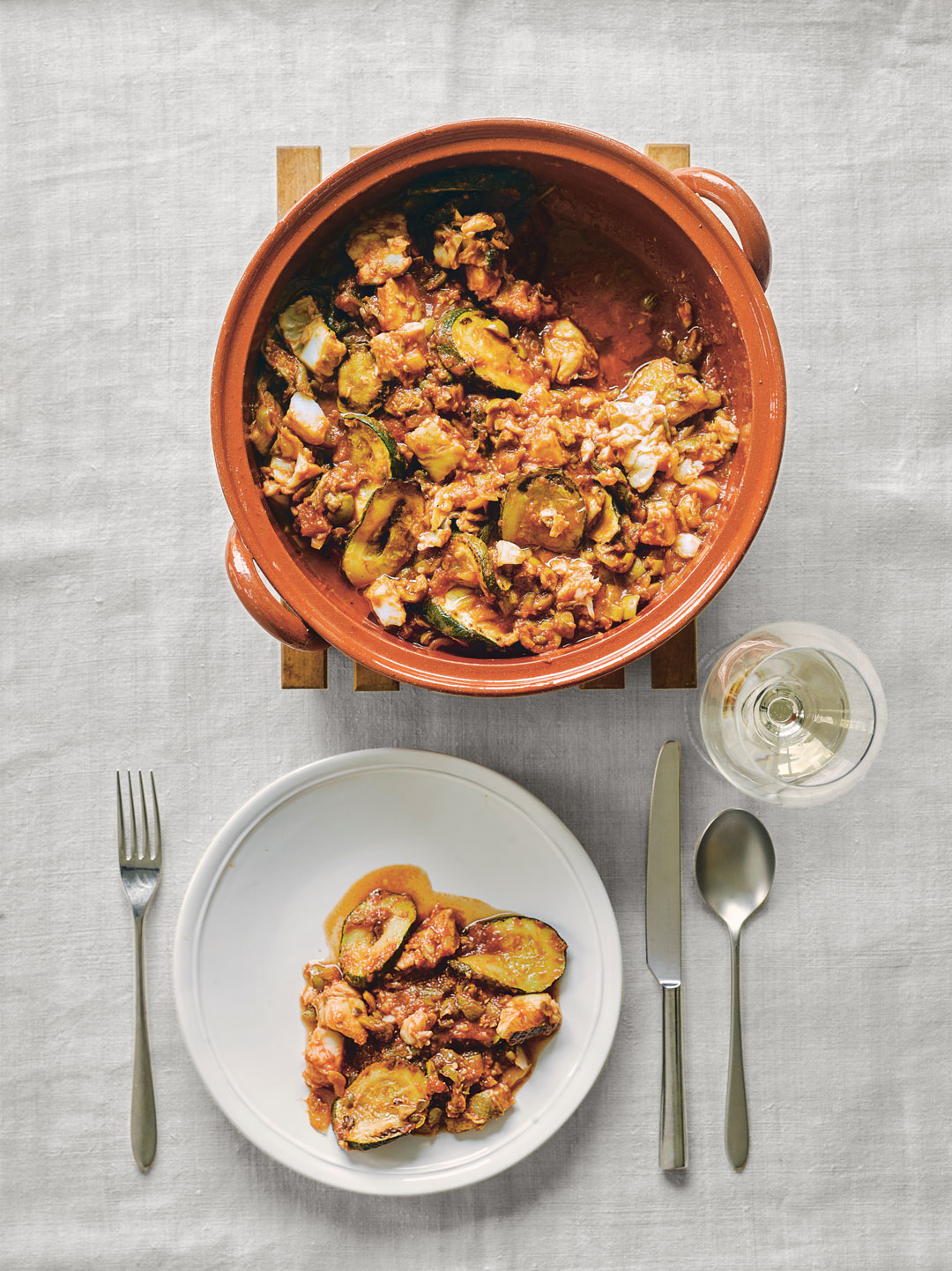 "Even if you are planning to eat only a first course as a 'piatto unico', you would never put a bowl in which to serve pasta directly on the table, always placing it on top of the main dinner plate. The same is true of knives and forks and even if you are not planning to use a knife as well as a fork, you would always put both on the table at each place setting.
"In general, as they are thought to display the food to its best advantage, the dishes used traditionally in Italy are white, perhaps with a simple colored rim, and you should use one design of china throughout the whole meal, from antipasti to dessert, not mixing and matching. And of course you should never mix and match designs of knives and forks or plates between the guests."
Of course, the best laid dinner table will not impress your guests if the actual menu has not been assembled with a similar degree of care and attention. The Silver Spoon Classic advises that the menu must be properly balanced so that each dish can be enjoyed to its best effect.
"Traditionally, an Italian meal had five courses," The Silver Spoon Classic reveals. These are: an antipasto; a first course (primo piatto), which could be pasta, rice, or a soup; a main course (secondo), which was based on meat, fish, or eggs and a side of vegetables (contorno); and fresh fruit; with a dessert (dolce) to finish.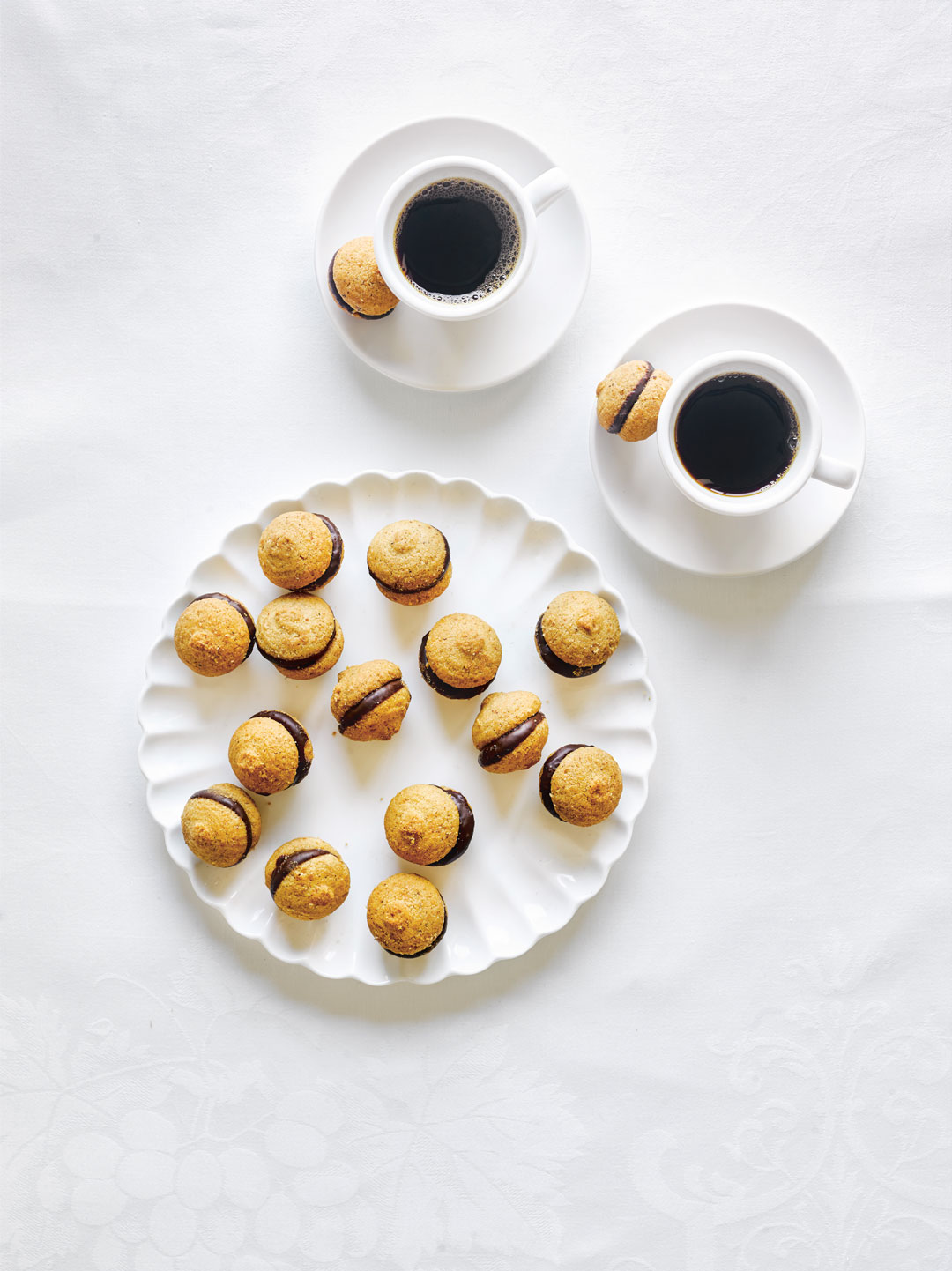 "Nowadays, an antipasto course is served before the first course only for special occasions such as Christmas, New Year's Eve, or Easter, or when serving a particularly formal meal. More frequently the antipasto will take the place of the first course or, when served in a larger portion, it can also become a main course. It is important to balance the richness of the different courses in your meal. If you are planning to serve a robust main course, you need to balance this with lighter choices for the other courses.
In a harmonious menu, it is advisable not to repeat the same main ingredient in the different courses you serve and also not to mix the styles of cooking too much - for example, a rustic first course should not be followed by too sophisticated a main course. It is also becoming quite common to serve a "piatto unico" that could be selected from any of the different savory sections of the book, accompanied simply by steamed or raw vegetables and followed by fresh fruit or a dessert. It's also traditional to serve a variety of cheeses after the main course and before the dessert.
Got that amici? For the accompanying recipes, further dining and cookery tips, and much, much more, order a copy of The Silver Spoon Classic here.