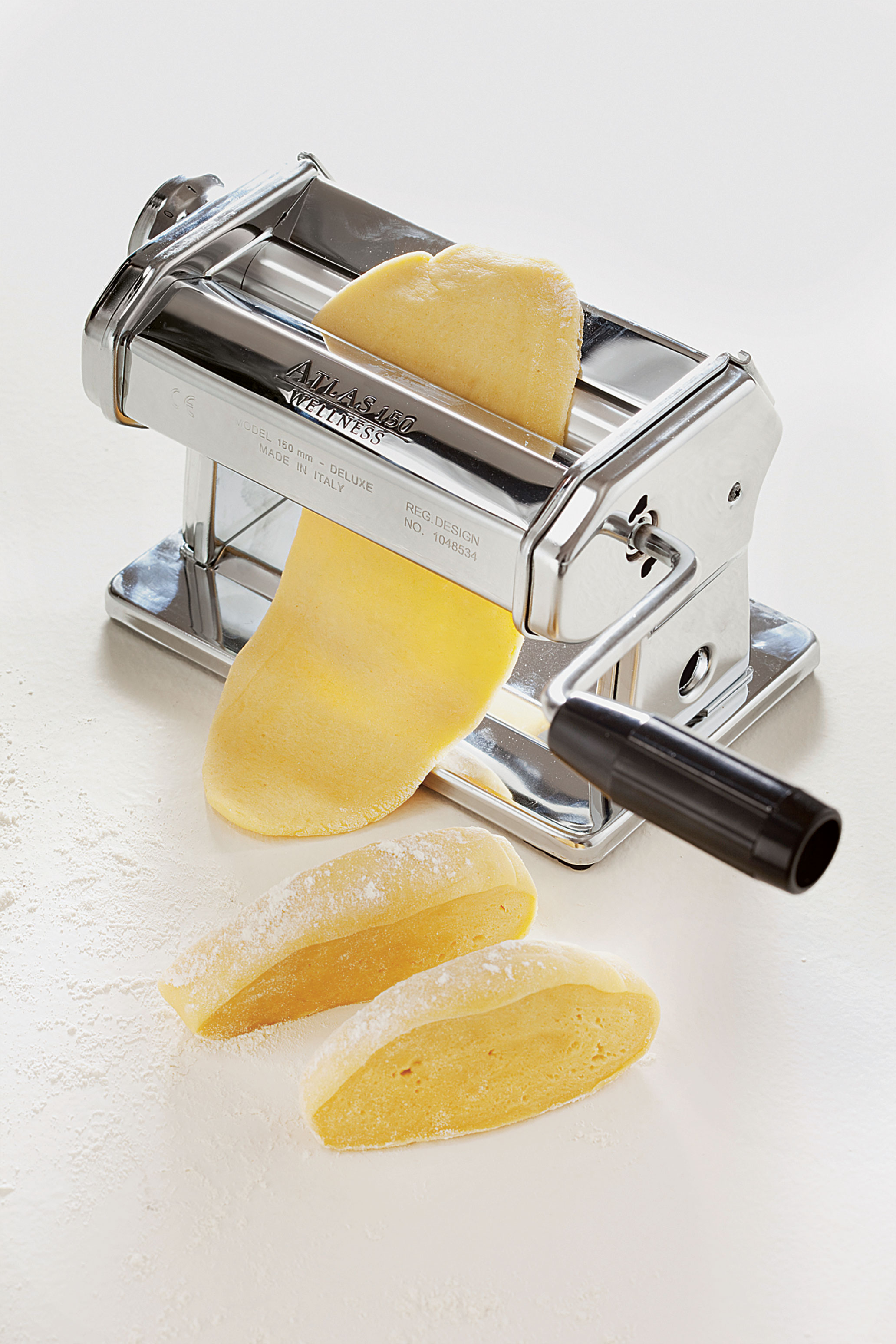 Make fresh egg pasta, with The Silver Spoon Classic
25 October is World Pasta Day. Honour the date by mastering the (actually quite simple) task of pasta making
For some of us, there are kitchen jobs that feel as if they're well outside of our simple expertise. Baking good bread, is often one of them, as is creating half-decent sushi. Freshly made pasta also falls into this category, despite it being actually a fairly easy task, as our new book, The Silver Spoon Classic, explains.
"People often have a preconceived idea that making pasta at home is an intimidating process and requires highly developed and sophisticated cookery knowledge," says the text in the book. "On the contrary, pasta is deceptively easy to make and requires only a few basic ingredients—the most important being top-quality fresh eggs."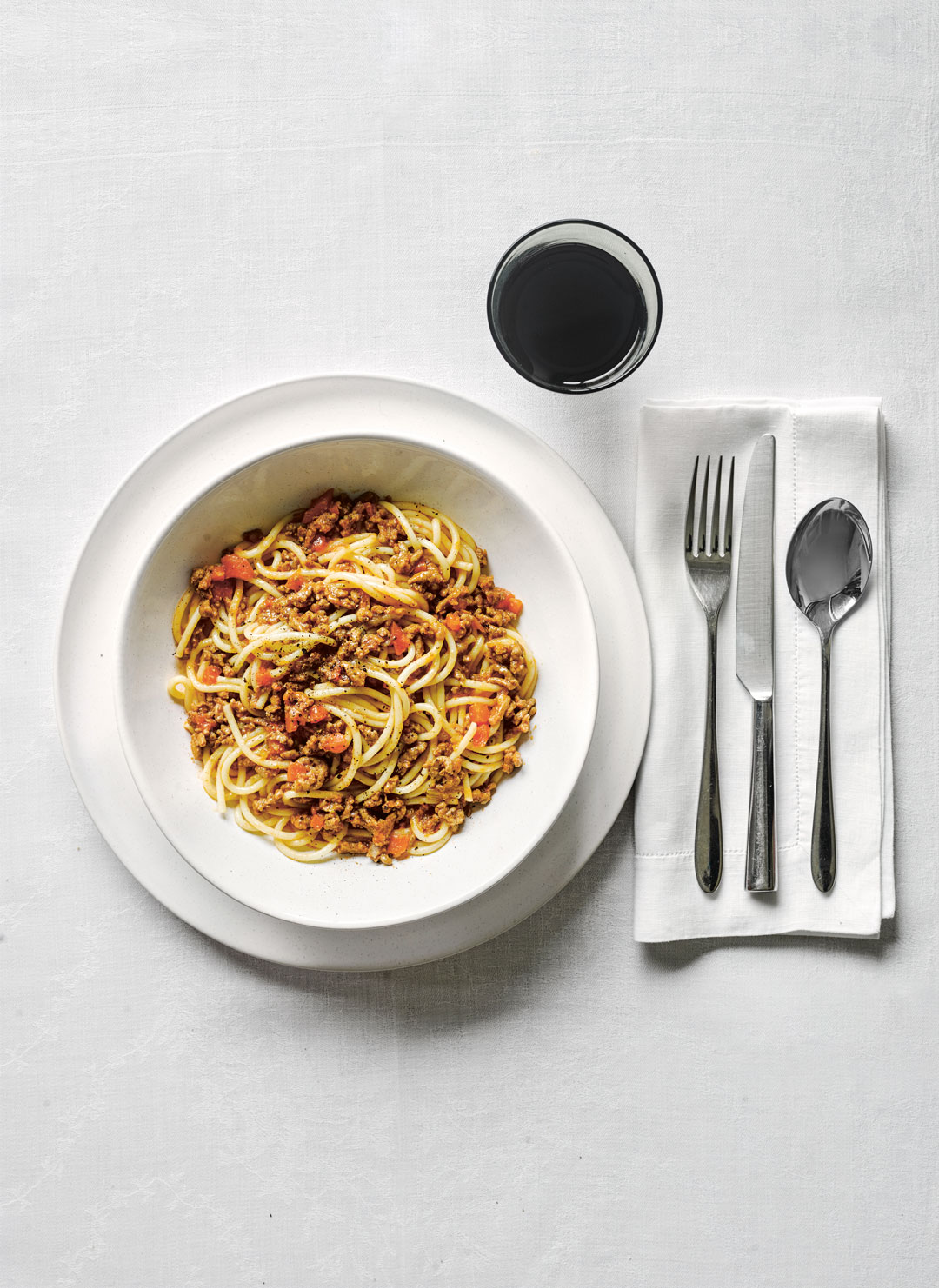 Care to try to make some for World Pasta Day on 25 October? Well, here's how you do it. First of all, you'll need 2⅓ cups/300 g all-purpose (plain) flour, preferably Italian type "00", as well as three eggs and half a teaspoon olive oil.
"Sift the flour into a large bowl or into a mound on a pastry board, make a well in the center, and break the eggs into it. Beat them with a fork, then add the oil and half a teaspoon of water," instructs our new book. "Work in the flour, starting with the inner surfaces of the well. When the eggs and flour start to form a soft dough, work the mixture with your hands to make a ball. Knead for five minutes or until smooth and elastic. Wrap in plastic wrap (clingfilm) and rest for 30 minutes.
"To roll by machine, cut the rested dough into four. Press each piece into an oblong about 4 x 2 inches/10 x 5 cm. With the rollers at the widest setting, feed the pasta into the machine. Repeat, gradually reducing the space between the rollers, until the pasta is the required thinness.
"You can also roll out the pasta dough using a rolling pin. Place a ball of dough on a lightly floured work counter and roll it out, turning the circle of dough 45 degrees after each rolling until you have a thin, uniform disk. You can now cut the sheet of pasta dough into the desired shape. Use the pasta dough as instructed in your recipe."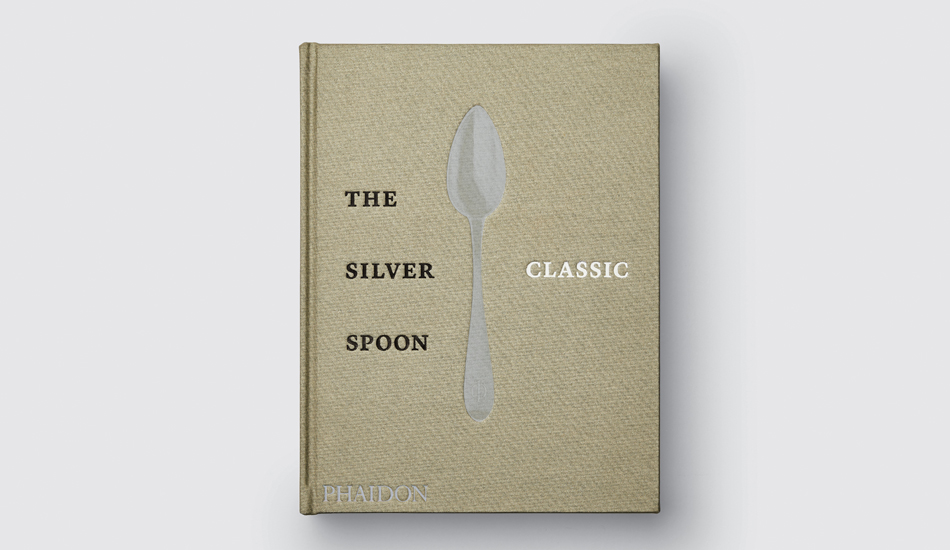 See, that wasn't so hard after all, was it? For more on this, and many more classic Italian recipes for pasta, as well as much, much more, get The Silver Spoon Classic here. This book is the ultimate compilation of traditional home-cooking Italian dishes. In this all-new luxurious edition, The Silver Spoon Classic features 170 of the very best-of-the-best recipes from Italy's incredibly diverse regions. Carefully selected from Phaidon's Silver Spoon cookbooks, which have sold more than one million copies worldwide, this new collection features exquisite photography of the dishes, is replete with elegant double ribbons for easy reference, and is a sumptuous design and package which makes for an ideal gift or keepsake for the amateur and serious chef. Buy a copy of The Silver Spoon Classic here.