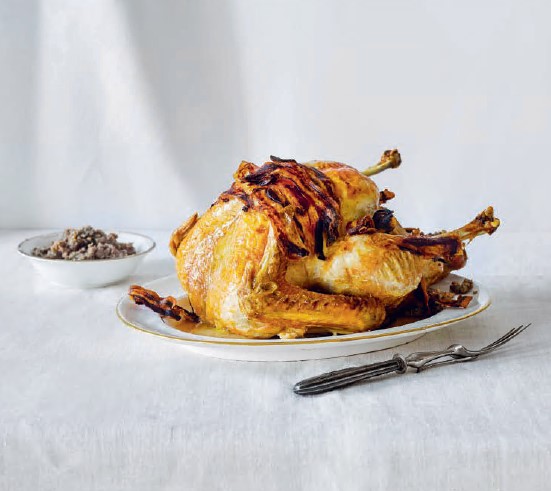 Roast your Thanksgiving turkey the Silver Spoon Classic way
Give this year's Thanksgiving meal an Italian twist, using our perfect gift book The Silver Spoon Classic
Sometimes, even at Thanksgiving, less is more. The holiday might celebrate bountiful abundance, but you may find that, by cutting back a little bit, things are better.
Take our new book, The Silver Spoon Classic. It is a luxurious collection of the very best recipes from the world's leading Italian cookbook - with all new photography and design. This tightly edited book pulls in the greatest dishes from the voluminous original Silver Spoon – which was first published in 1950 as Il Cucchiaio d'Argento - to offer today's home cooks and elegant selection of dishes to add to their repertoire.
This roast turkey recipe is restrained and simple. Some might like to take a big bird, and deep fry it, or marinade it with Sprite. However, this, more restrained take – which is popular in Italy at Christmas – opts for a smaller turkey, as well as more conventional trimmings, such as chestnuts.
"In some regions they add olives and in others they add dried prunes, which, for a more intense result, can be marinated in brandy for 30 minutes before using," explains the text in our new book. "The turkey may be served with roast potatoes alongside the stuffing. To make sure that your turkey is juicy and tender, use a small bird, not over 61/2 pounds or 3 kg in weight."
Here's what you will need to roast your turkey the Silver Spoon way: nine ounces/250 g shelled fresh chestnuts, boiled for about 45 minutes and drained; 11 ounces/300 g Italian sausages, skinned and crumbled; one 6½-pound/3-kg turkey; 3½ ounces/100 g pancetta, sliced; olive oil, for brushing; salt and freshly ground black pepper; and large lettuce leaves, to serve.
First peel off the skins and mash the chestnuts. Then Preheat the oven to 350°F/180°C/Gas Mark 4. Add the sausages to the chestnuts, season with salt and pepper, and mix well. Spoon the mixture into the cavity of the turkey and sew up the opening. Cover the turkey breast with the pancetta slices, tie with kitchen string, and season with salt and pepper.
Generously brush a roasting pan (tin) with oil, put the turkey into it, and roast in the oven, basting occasionally, for one and a half hours. Remove the pancetta slices, return the turkey to the oven, and roast for another 30 minutes, or until browned, cooked through, and tender. Place the turkey in a warmed serving dish, carve into slices, and serve with the pancetta slices, chestnut stuffing, and lettuce leaves.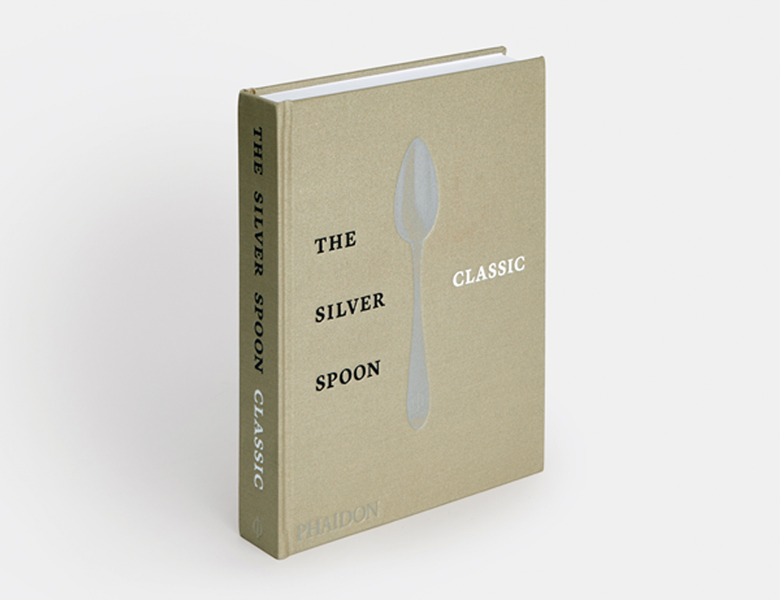 For more simple, perfect recipes order a copy of The Silver Spoon Classic here. This new book features 170 of the very best-of-the-best recipes from Italy's incredibly diverse regions. Carefully selected from Phaidon's Silver Spoon cookbooks, which have sold more than one million copies worldwide, this new collection features exquisite photography of the dishes, is replete with elegant double ribbons for easy reference, and is a sumptuous design and package which makes for an ideal gift or keepsake for the amateur and serious chef. Buy a copy of The Silver Spoon Classic here.