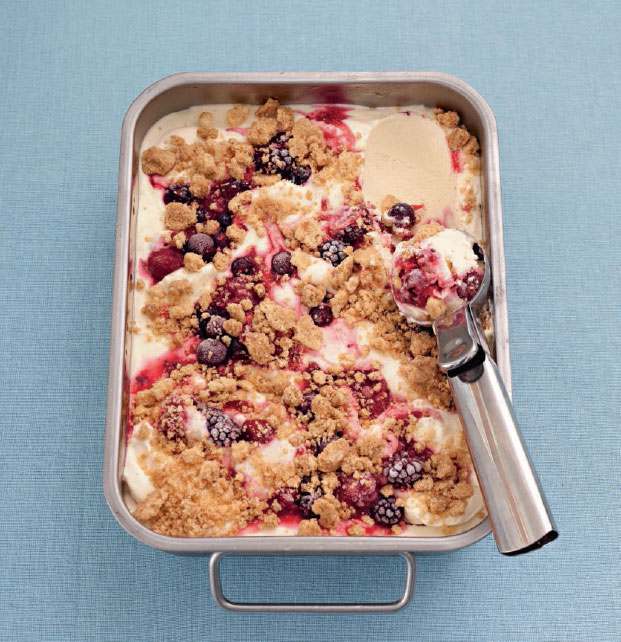 Feeling the heat? Try this Simple & Classic ice cream recipe!
Beat the European heatwave with Jane Hornby's berry ice cream. It tastes great and is really easy to make
Ice cream isn't an especially British dish. Even home cooks with well-stocked domestic kitchens will often go without an ice cream maker. That's a wise cost saving for most of the year, but an unfortunate oversight on the UK's hottest ever day when the temperatures are set to peak in London at around 39C (102.2F) and 42C (107.6F) in Paris. Fortunately, Jane Hornby, Britain's ever-ready cook and domestic cookery writer has a failsafe, no-churn ice cream recipe for days such as these.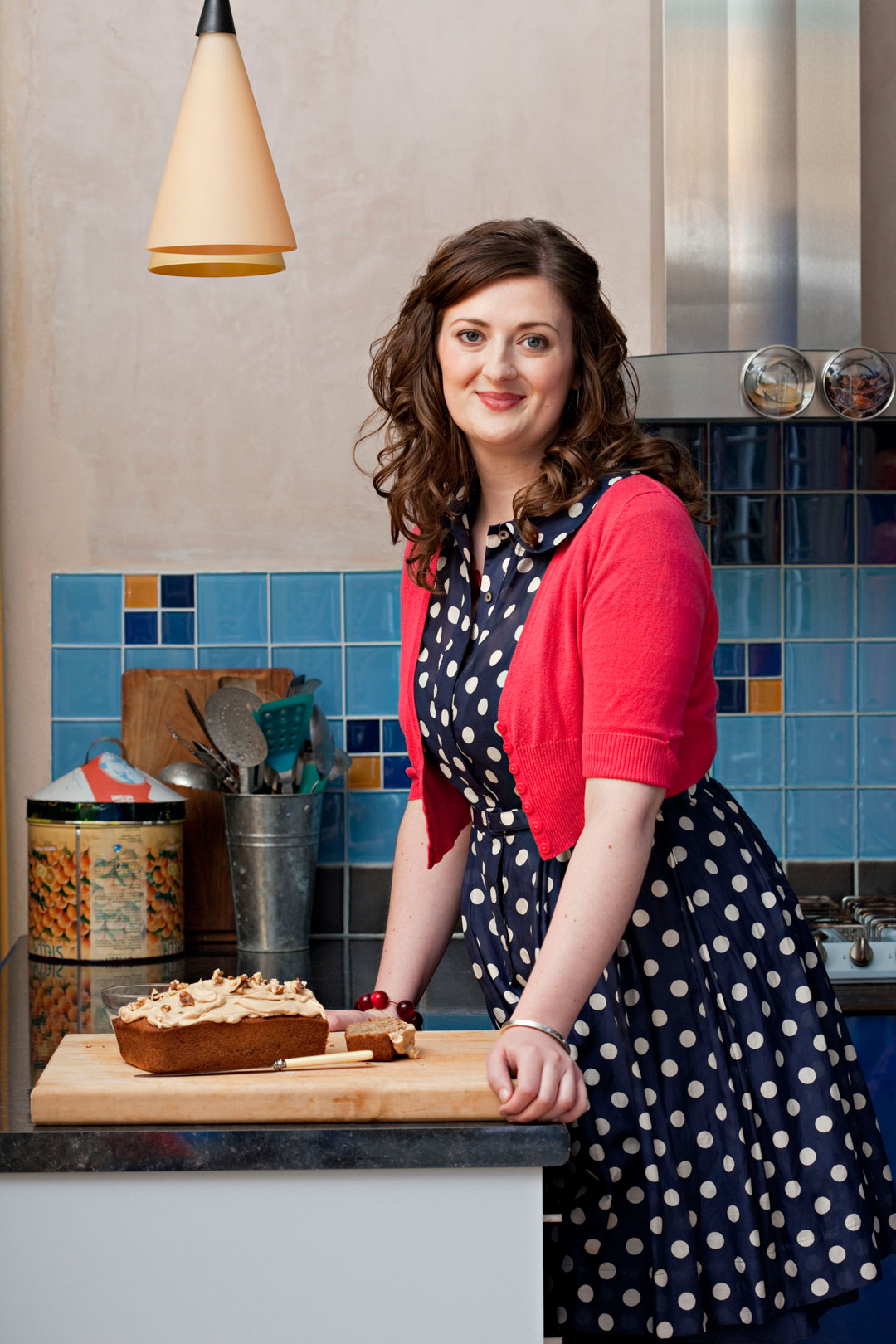 Her recipe for berry ice cream with a crumble topping features in her new book, Simple & Classic, and works great, thanks to one important element. "Condensed milk is the secret ingredient here, creating a silky smooth ice cream that doesn't need churning the 'proper' way but tastes really convincing," she says. "The basic vanilla mix would also be great with choc chips, honeycomb, rumsoaked raisins... whatever you like. Add them at step 10 and freeze." Here's how to make it.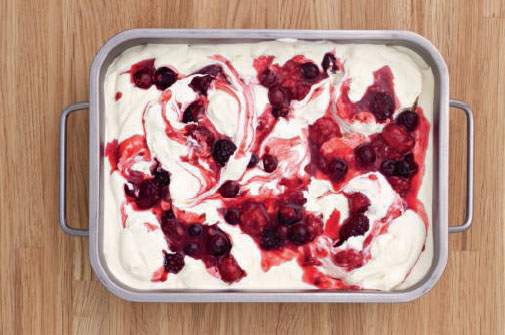 Ingredients
21/2 cups (600 ml) heavy (double) cream
1 tsp vanilla extract
Scant 1 cup (200 ml) sweetened condensed milk
3/4 cup (100 g) all-purpose (plain) flour
1 pinch fine salt
31/2 tbsp (50 g) unsalted butter, cold
4 tbsp superfine (caster) sugar
About 3 cups (350 g) mixed berries (fresh or frozen)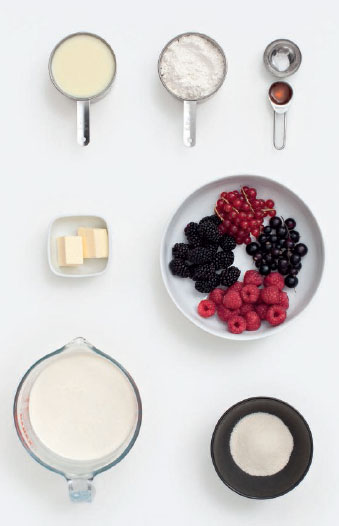 1 Pour the cream into a large mixing bowl, then add the vanilla. Using an electric mixer, whip the cream until thickened but not stiff.
2 Add the condensed milk to the cream, then use a spatula or large metal spoon to fold it in until evenly mixed. Try to conserve as much of the air in the cream as you can.
3 Put the mixture into a large freezerproof container (I used a small 7 x 10-inch/18 x 25-cm roasting pan, or a baking dish would be fine, too), cover with plastic wrap (clingfilm), then freeze for 3 hours, or until set but still spoonable.
4 Prepare the crumb topping and fruit while you wait. Preheat the oven to 350°F/180°C/Gas Mark 4. Mix the flour and salt in a large bowl, then add the butter, cut into cubes.
5 Rub the butter into the flour, passing it through fingers and thumbs until the cubes of butter start to incorporate into the flour. If the mixture starts to feel warm or the butter sticky, chill it for 5 minutes, then continue. Keep rubbing together until the mixture looks like clumpy bread crumbs, then stir in 2 tablespoons of the sugar.
6 Spread out the crumb mixture over a large baking sheet. Bake for about 25 minutes, until golden and crisp, taking a look halfway through. If the crumbs are browning unevenly, break up with a spoon and stir them about a little, then return to the oven. Let cool.
7 Put the fruit into a saucepan with the remaining 2 tablespoons sugar.
8 Heat the pan gently until the fruit turns soft and saucy, then cool completely.
9 When the ice cream base is almost frozen but still spoonable, swirl in the fruit and its juice.
10 Sprinkle with the crumb topping, cover with plastic wrap, then freeze for at least 4 hours, ideally overnight or for up to 1 month. Take the ice cream out of the freezer 15 minutes before you want to serve it to let it soften ready for scooping.
For this recipe, and many more order a copy of Simple & Classic here.