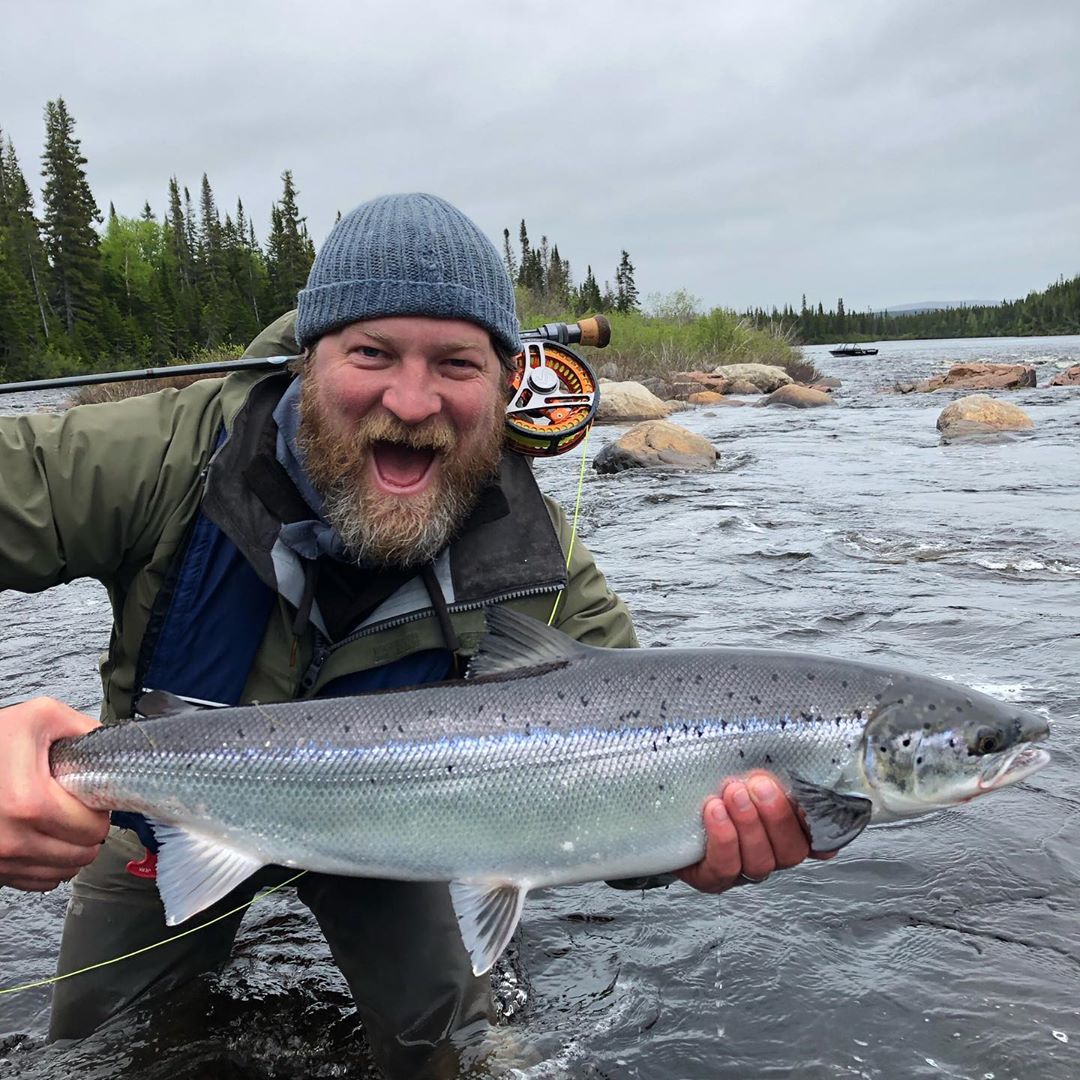 Look what Jeremy Charles just caught!
The Newfoundland chef says there's something quite zen about sitting on a riverbank waiting for the fish to come in
Most fly fisherman cast their lines for fun, yet chef Jeremy Charles's dad can recall an occasion when, in his youth, he fed his family with what he caught.
In Jeremy's book Wildness: An Ode to Newfoundland and Labrador, his father, Kerry Mitchell Charles, writes about the time when a shipment of food was delayed on its way to the family home in remote northern Canada. "Mom said we only had a few buns," he recalled. "We needed some fish or else we wouldn't eat."
So, Charles Snr. tied his first fly. "I took some foil from the lining of a cigarette pack and wrapped it around an old fish hook to make it shiny. Then I took a feather from a pillow and a bit of sewing cotton my mother gave me," he writes. "It worked: I caught six fish with it before it came apart. We had a lovely dinner that night."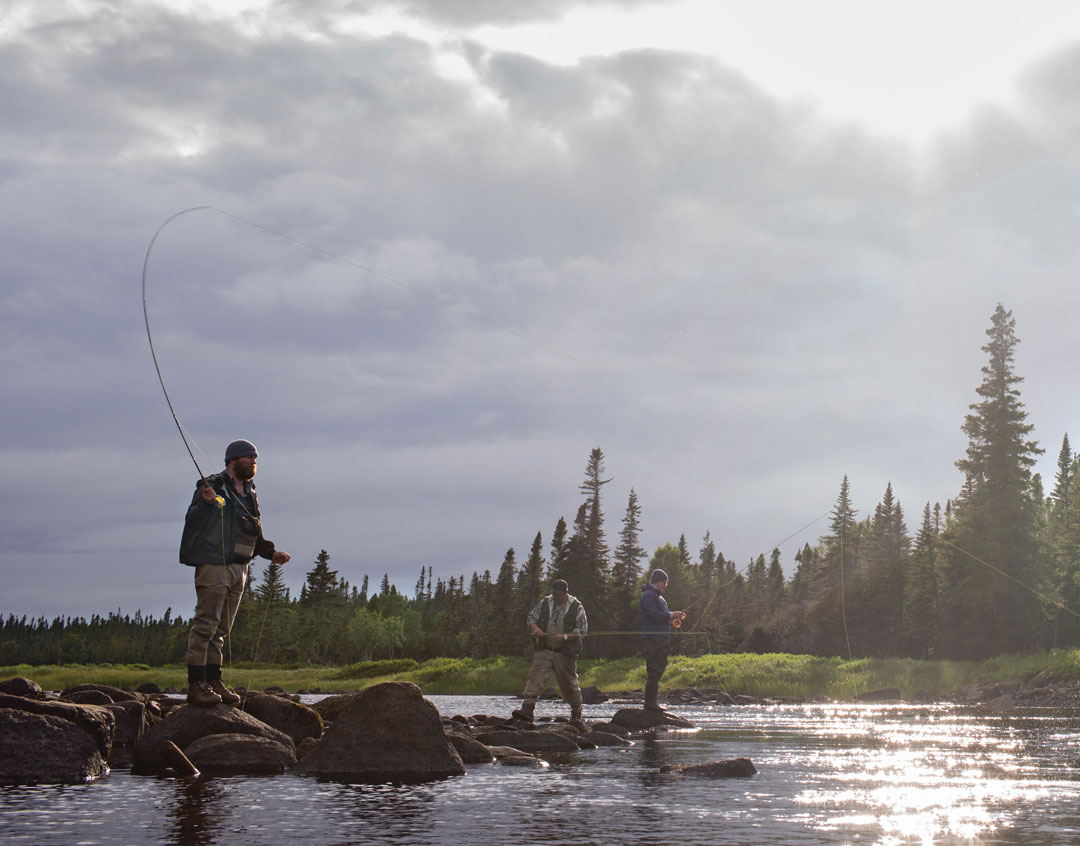 When Kerry started a family of his own, he passed his talents on to his son. "A lot of my time spent with my father was downstairs in our basement tying trout and salmon flies," writes Jeremy. "We'd use feathers from grouse and partridge, fur from rabbits, and hair from moose - maybe even a little hair from our cat, Muffy, from time to time." He goes on, "The process of tying a fly is much like creating a dish - it's all about time, technique, colour, texture, and proportions."
Waiting for a fish to bite was also a learning process. "Fly-fishing and tying taught me so much as a young boy and still does today; patience, practice, presentation," he writes. "The three Ps. It gave me an appreciation and respect for nature. It's a time when the mind can relax and focus on all the beauty around you, the running rivers, the wind through the trees, and the promise of a wild Atlantic salmon. Everything stands still. For me, it's my therapy, my escape from the madness. I can't imagine life without it."
There are plenty of fish dishes in Wildness, yet not all of Charles' catches make it onto the plates at Raymonds, his award-winning restaurant in St. John's, Newfoundland. Take a look at this beautiful Atlantic Salmon, which the chef caught at Pratt Falls in Labrador, a few days ago. You could certainly make a pretty decent family meal from this specimen, but this image – which Charles posted on his Instagram – was hashtagged "#hookandrelease."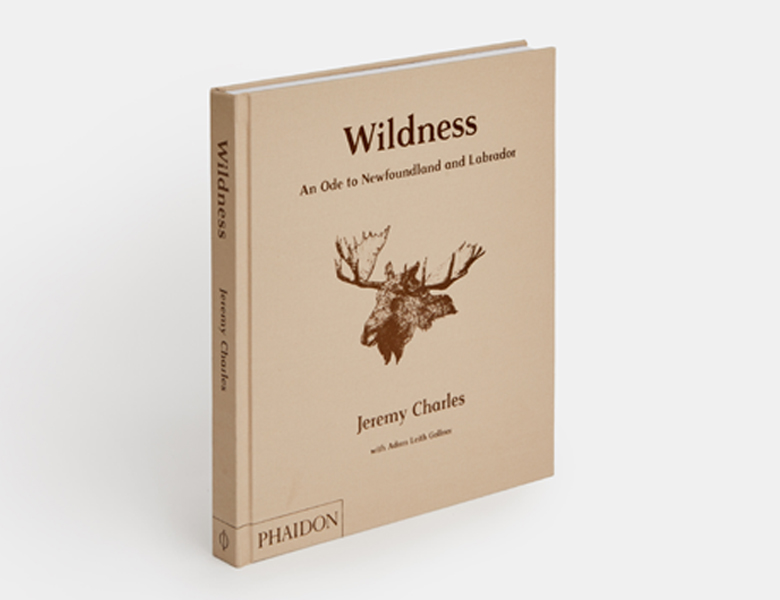 For more on the great recipes you can use if you keep the fish you catch (or buy), as well as plenty more on Charles own angling exploits, buy a copy of Wildness here.