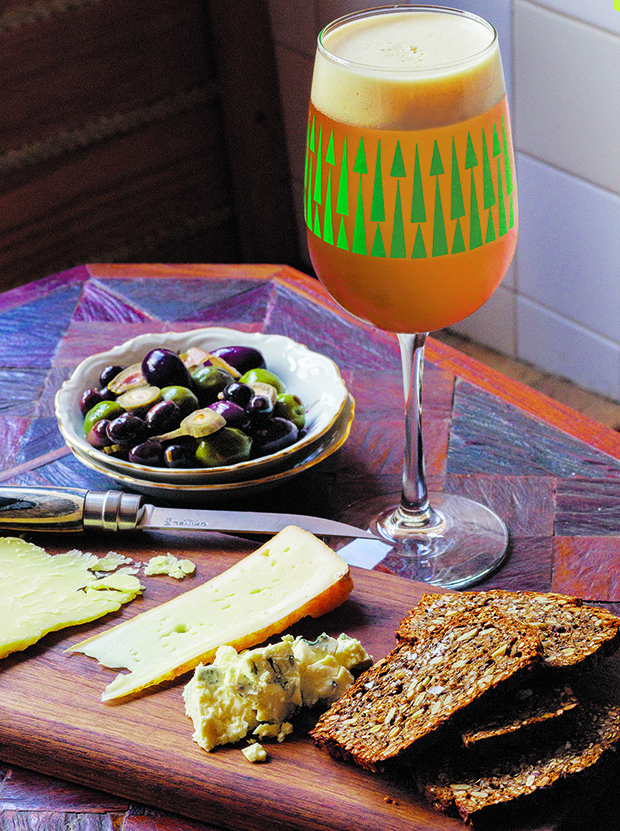 3 Food & Beer pairings you need to try tonight!
Daniel Burns and Jeppe Jarnit-Bjergsø, authors of Food & Beer, pick the best craft beers for these great dishes
Craft beers are now so wonderfully varied, that serious diners have begun to match up great lambics, IPAs and Weisse beers with equally fine dishes. Chef Daniel Burns and brewer Jeppe Jarnit-Bjergsø are at the forefront of this trend; the founders of the high-end Brooklyn beer bar Tørst and the accompanying Michelin-starred restaurant, Luksus, have the ideal beer for almost every meal. Here are five great pairings from their new book, Food & Beer
Berliner Weiss and meat and cheese plate (above) Suggested beer: Nomader Weissem, Evil Twin Brewing "Our meat and cheese plate is one of the most frequently ordered items at Tørst. It's also one of the easiest to prepare, which is great when the bar gets busy" says Daniel. "Using American-cured meats, we have three different styles: a saucisson sec, cacciatore, and country ham. Each has varying levels of salt, smokiness, and spice. We serve three styles of cheese too: an English Cheddar, a washed rind cheese, and a blue. My favorites are Mrs. Quicke's Cheddar from Neal's Yard; a washed rind cheese called Dorset from Consider Bardwell Farm in Vermont; and a creamy, not funky, blue called Chiriboga from Bavaria. All this means is that you need a beer pliable enough to work with any of the many combinations a guest might create. Berliner Weisse, with a lactic tartness that cuts through the meat's fattiness and complements the acid of the pickles, is just the thing."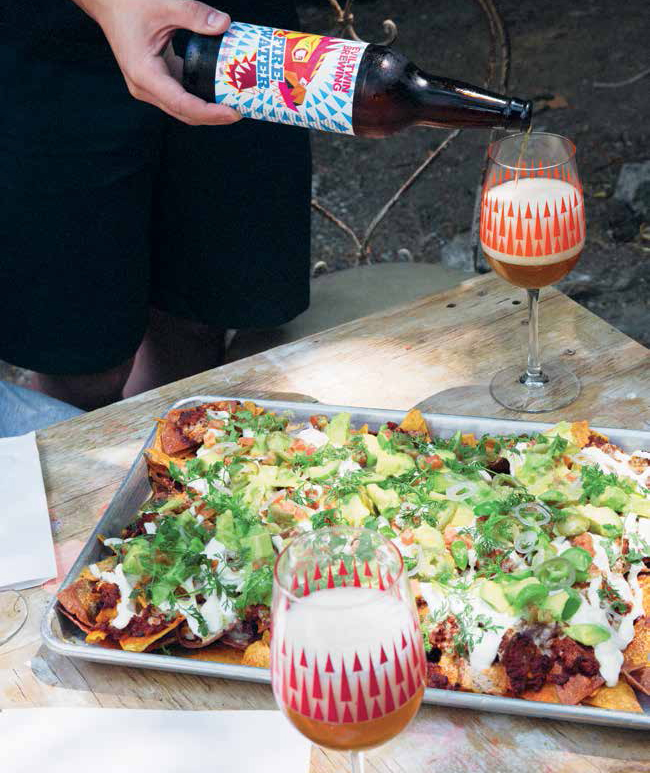 Chile beer and Spicy nachos Suggested beer: Firewater, Evil Twin Brewing "We don't normally serve spicy nachos at Tørst," says Daniel, "but an exceptional beer calls for an exception. There really was no question that a beer this specific and this absurd deserved to be paired with actual spicy nachos. These nachos are collaboration with my girlfriend, the beautiful Daniela Soto-Innes. Dani is from Mexico City but lives in Brooklyn, and is the chef de cuisine at Enrique Olvera's restaurant Cosme. We met right before Cosme opened. Truth be told, Dani doesn't make spicy nachos often either. But, as two chefs, we love to cook together for ourselves on our rare days off."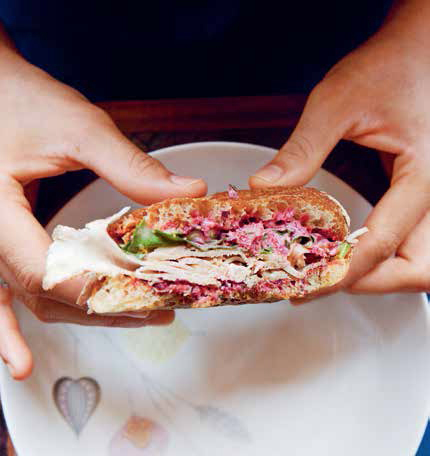 German-style pilsner and a roast pork sandwich Suggested beer: Low Life, Evil Twin Brewing "I love stopping by Tørst on a wintry Sunday, just as the team is pulling the pork out of the oven" says Jeppe. "The fragrant spices fill the air, wafting from the kitchen into the bar area. Rather than trying to go eye-to-eye with those flavors with spiced Gose or an herbal Belgian ale, a German Pilsner is a suitably relaxed foil for the roast," says Jeppe. "When done well, using high-quality hops and sufficiently hearty ABV, the golden lager is a well-balanced mix of hop-forward bitterness and a crisp clean body. Alternating bites of the roast with the Pilsner is comfort and refreshment incarnate."
For all the recipes for the dishes mentioned here, as well as plenty more food and beer knowledge, order a copy of Food & Beer here.