Does bad traffic make for good tacos? Mexico City's traffic jams are world famous - infamous even - and, as Juan Villoro, author of the foreword to Enrique Olvera's new book, puts it the city's taco stands "feed people not where hunger leads them but where traffic drops them off."

"We eat tacos practically every day," says Olvera of his nation's favourite convenience food, "and while they look like ordinary street food, they are anything but that. They sum up what, and how, we like to eat."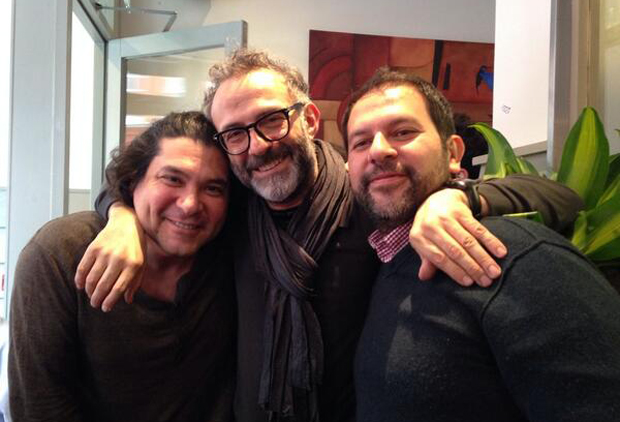 Until Olvera's brilliant Mexico City restaurant Pujol began serving tacos in 2008, Mexicans diners used to observe that, no matter how fancy a restaurant was, the tacos served from the street carts were always better. Enrique and his fellow chefs set out to change this perception, by remaking the national staple from the ground up.

"To make a better taco, we first had to make a better tortilla," explains the world-class chef and Phaidon author. This, in turn, meant sourcing the best strain of corn. Olvera and his colleagues tried twenty varieties and two different mills until they had the perfect flour. Then they went on to experiment with a variety of frying techniques, creating a tortilla to beat even the most hallowed street vendor's wares.
In this newly released video, above, you can watch as Enrique prepares a barbacoa taco as he would in his restaurant, adding his zucchini blossoms, charred onion, pea sprouts, and his own, thoughtfully updated, version of guacamole. Though this isn't Olvera's only use for his carefully perfected tortillas. "At Pujol, we don't see the tortilla as a mere base for the taco, but as edible tableware, tailoring the tortillas to what we will top them with."

To fully understand this important chef's point of view, order a copy of his book Mexico from the Inside Out here; for an encyclopedic understanding of this varied and delicious dish, order the English-language translation of the hit Mexican street food bible Tacopedia.