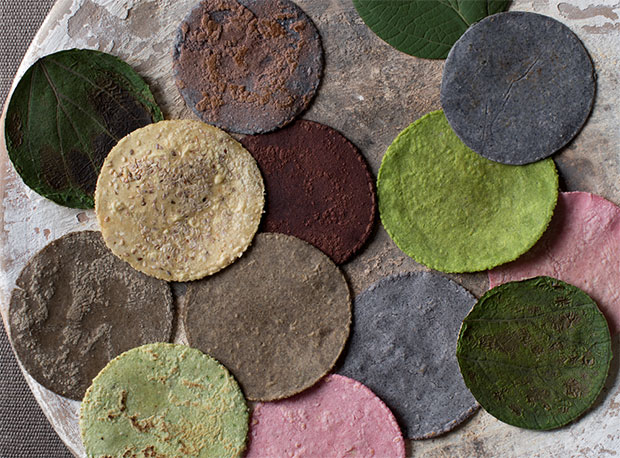 How Enrique Olvera turned Mexican food inside out
The star chef's first English-language cookbook shows how he's deconstructing a nation's gastronomic culture
In 2010 the great Mexican chef Enrique Olvera read the Phaidon book Coco. In it, ten master chefs introduce 100 new chefs, and it was the profile of one Frenchman, put forward by René Redzepi, that caught Olvera's eye.
"In the piece on Inaki Aizpitarte, the Chateaubriand chef dismissed the reinterpretation of classics because it was too shortsighted," Olvera explains in the introduction to his new Phaidon book, Mexico from the Inside Out. "It had hit me: our search had fallen short. It was clear: revamping our grandmothers' recipes wasn't enough."
In fact, Olvera was already doing plenty with his country's classics. Since opening his Mexico City Pujol restaurant in May 2000, the chef had gained an impressive reputation and a clutch of awards. Yet this 2010 epiphany drove Olvera on to reduce, anatomize and rebuild the gastronomic culture of Mexico in a way no chef had ever done before.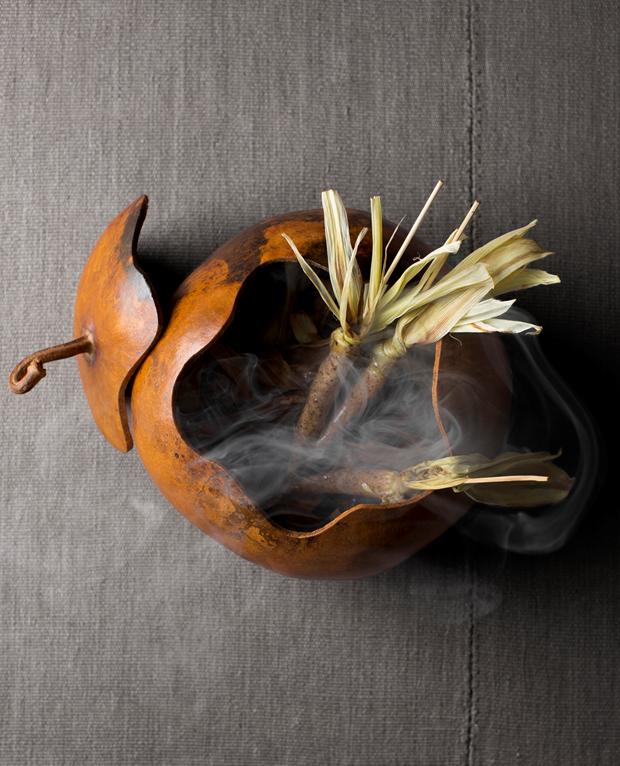 Mexico from the Inside Out, Olvera's first book in English, is the culmination of this quest; it reaches beyond a simple overview of national cuisine, at a point when gastronomy from this American nation is in its ascendance. Given Olvera's position within the culinary arts – Pujol is currently ranked number 16 in the 50 Best Restaurants list – and his dedication to national culture – his signature dish features a 600-day-old mole sauce – he is inimitably well placed to both describe and innovate this important gastronomic culture.
Yet, it took the chef some time to reach this position. Having dropped out of technical college, Olvera studied at the Culinary Institute of America in Hyde Park, New York, learning the fundamentals of classical, French-style cookery. He had grasped Ferran Adrià's innovations, the demands of the international restaurant scene, and had the ambitiona and a sense of self-criticism to create great food.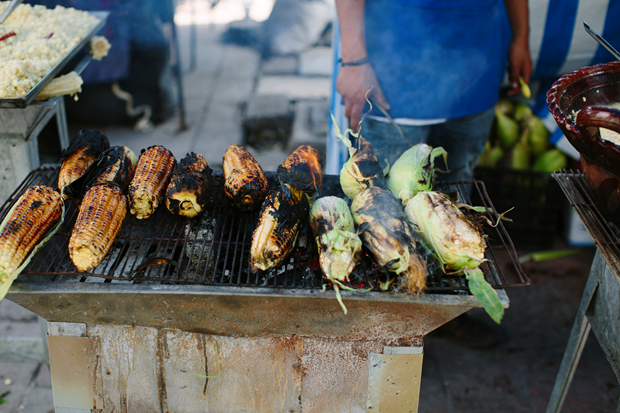 However, when he came to launch his own restaurant he discovered that, "I had no in-depth knowledge of my own country's gastronomy and was far from able to cook it as I should. I hadn't been taught how to make tostadas or moles del olla at the CIA."
His restaurant was good, but perhaps it lacked a level of understanding that might make it great. To compensate, Olvera criss-crossed his country, travelling to markets, restaurants and producers, talking, reading, analysing and tasting everything he could.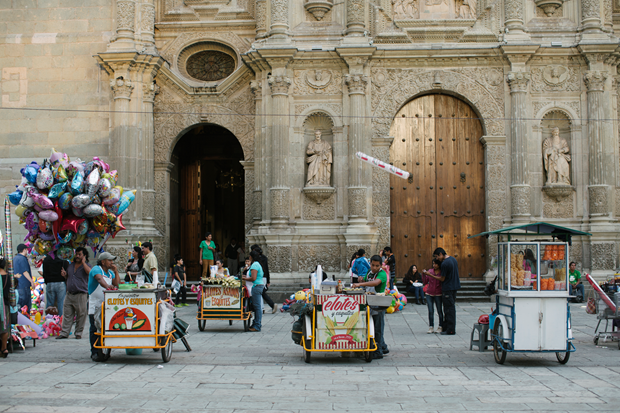 His studies fed into a new take on his national cuisine, the fruits of which are now plain; aged 37 his restaurant was placed 17th on the 2013 50 Best Restaurants list; in 2013 he launched Eno, a chain of coffee shops and gourmet stores, and in 2014, Cosme, his acclaimed New York restaurant. He has also drawn up the in-flight menus for Aeroméxico, the Mexican flag-carrier airline; worked to improve Mexico City's public-school breakfasts; and authored this new title.
"This book is a chance to bear witness to a collective story of efforts and lessons," he explains, "as well as to transmit some ideas that are not always easily communicated from the table."
The 280 page, hard-backed book may include plating instructions for every dish, yet it does reach far beyond the haute cuisine place setting, as Enrique intended. The beautifully observed and reproduced photographs by the renowned Chilean food photographer and stylist Araceli Paz feature the markets, snack stalls and streets of Mexico, as well as artfully presented dishes and produce.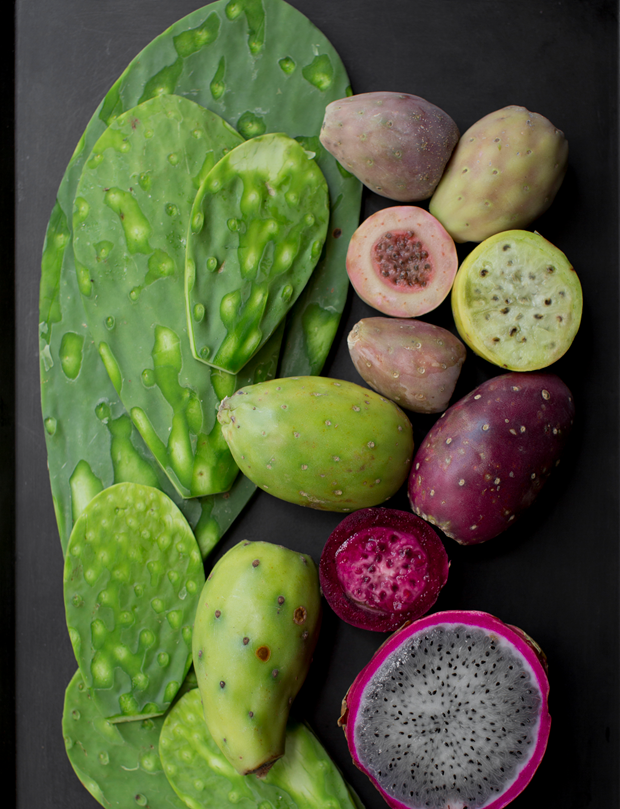 The foreword by the esteemed Mexican journalist Juan Villoro examines why, as the national poet Octavio Paz once put it, "eroticism is the most intense passion and gastronomy the most extensive."
And of course, Enrique's insights, observations and recipes will help you understand why, unlike the honest, hearty Protestant culinary traditions of, say, North America, baroque, Catholic Mexico likes to hide and disguise a flavour's origins. He describes how milpa farming led the way for today's permaculture. He illuminates the relationship between The Mexico City public transportation system, used by 10 million people each day, and the city's street-food culture.
His text explains how, for Olvera, eating a bocol huasteco is a little like suddenly hearing the acoustic version of A Forest by The Cure; he describes his attempts to help save chilhuacle, a Oaxacan chili in danger of extinction; and outlines why he'd happily eat a bowl of chicatana ants while watching TV.
There are plenty of dishes to cook, for both professionals and amateurs, including tacos and tostadas, and less likely concoctions, such as chocolate tacos, parsnip ice cream and corn-husk meringue. There's a lengthy appendix, describing national flowers, crustaceans, fish, fruits and grains, as well as much more, and definitions of dishes from adobo to xnipec.
Perhaps most importantly, it shows how an innovative, talented chef can master his national cuisine, without feeling beholden to his familial antecedents - his own grandma included.
"The truth is, no grandmother has good cutting skills," says Olvera. "If I don't cook better than she does, I'm a fool; I have her recipe and I also have a Japanese knife." And that knife, like Enrique's wits, remains sharp.