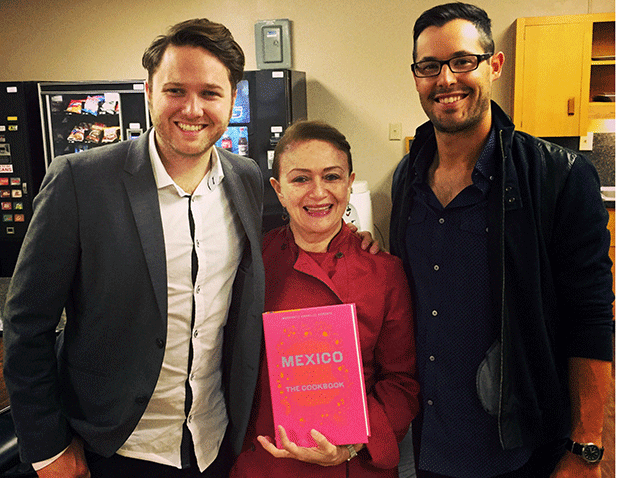 Calling America! It's Margarita time!
We catch up with Margarita Carrillo Arronte, the acclaimed chef of Mexico The Cookbook, as she wows the US
It's the US state with the longest Mexican border, and so Texas was, of course, the obvious place to begin Margarita Carrillo Arronte's North American book tour. The author of our new publication, Mexico the Cookbook, kicked things off in San Antonio, recording an interview with Briana Kurtz on Heritage Radio's food show, Native. Listen to it in full here. Margarita also put in an appearance on the Kitchen Chat podcast, before moving onto SA Live, the mid-day lifestyle show on San Antonio's ABC affiliate, KSAT.
This was followed by a trip to the Culinary Institute of America's San Antonio campus, where Margarita was the guest of honour at an intimate dinner to toast the publication of her new book, with tequila producer Casa Noble supplying the drinks.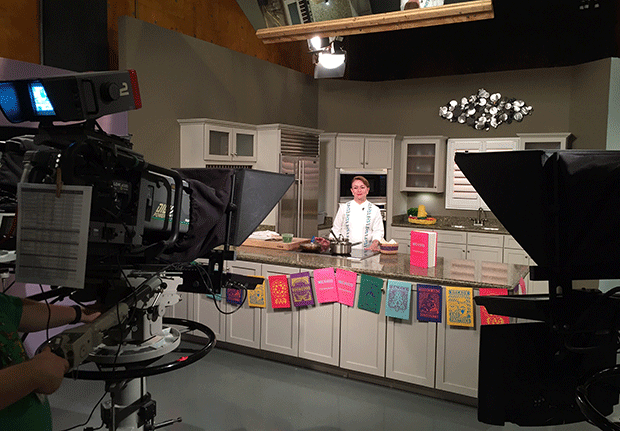 On Friday morning, Margarita came onto the set of the midday TV talk show, San Antonio Living, appearing alongside Luke Wade, a candidate on hit NBC reality series The Voice.
After a brief bite to eat at the Texas barbecue restaurant, the Salt Lick, it was on to Austin, for a cooking class at the city's Central Market, before returning to San Antonio to record a cooking demo for the local news channel KENS 5's morning show, Great Day San Antonio.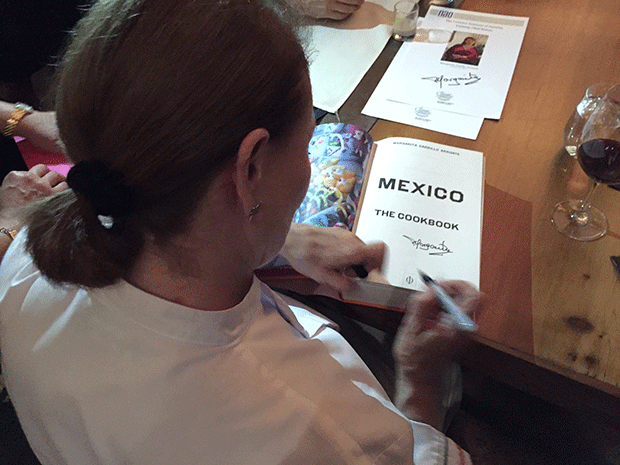 On Saturday night, Margarita hosted another cooking demonstration at Central Market in San Antonio; meanwhile, on Sunday morning, the chef returned to Austin for a well-attended cooking demonstration at the Texas Book Festival, before jetting onto California.
Today, Margarita is in Los Angeles, for an appearance tonight at the Westlake Culinary Institute. Find out more about this here, see her tour schedule here; and buy a copy of Mexico The Cookbook here.