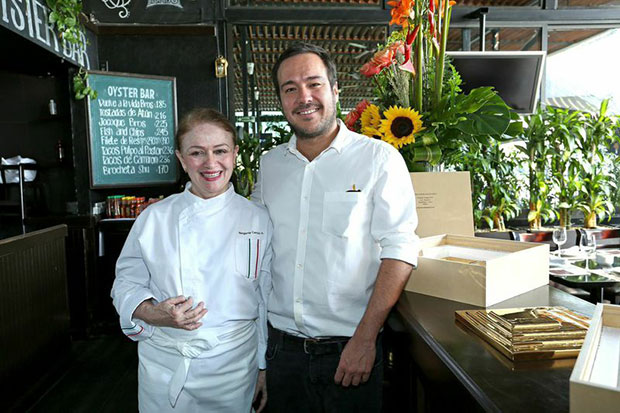 Margarita launches new Jose Dávila Artspace edition
Multiple launched at Zona Maco Art Fair lunch created by the chef and author of Mexico: The Cookbook
Last week, Artspace and the Los Angeles-based non-profit art organization Nomadic Division joined together in Mexico City to debut an exclusive new edition by acclaimed artist Jose Dávila at a lunch during Zona Maco, Latin America's ascendent art fair.
The artwork, a gold-leaf-coated ceramic edition from the artist's landmark series referencing Josef Albers's Homage to the Square, was revealed to an intimate crowd of collectors and gallerists over a three-course meal prepared by celebrity chef Margarita Carrillo Arronte, author of Mexico: The Cookbook. Held in a luxurious setting overlooking the Jumex Collection and Carlos Slim's Museo Soumaya designed by Fernando Romero.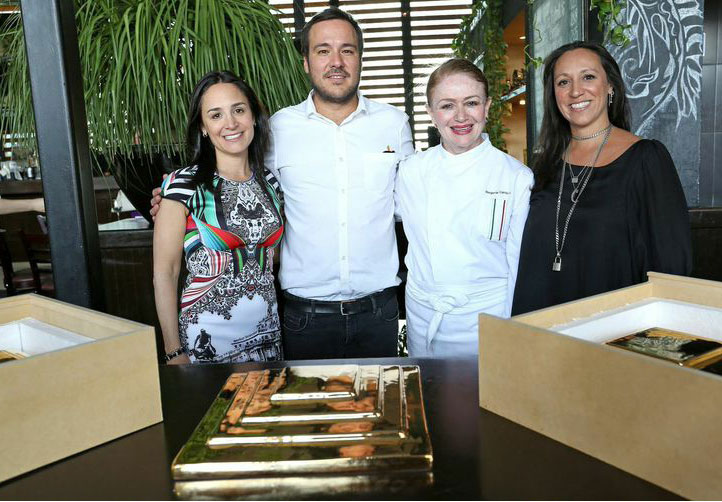 An artist who often invokes canonical touchstones from art history in his work while incorporating elements that refer to his native Mexico, Dávila described the concept behind his new multiple in an interview with Artspace.
"I was working with ceramics in the very traditional Mexican way, and I realized how important Albers's time working with applied arts at the Bauhaus was to his art. I became interested in working in this applied-arts style in the ceramics factory, putting the same ideas of decoration and hand into an artwork. With ceramics you don't get a perfect square, and I asked for them to be cut by hand—rather than with an angle or ruler—to give them the imperfection of the handcrafted.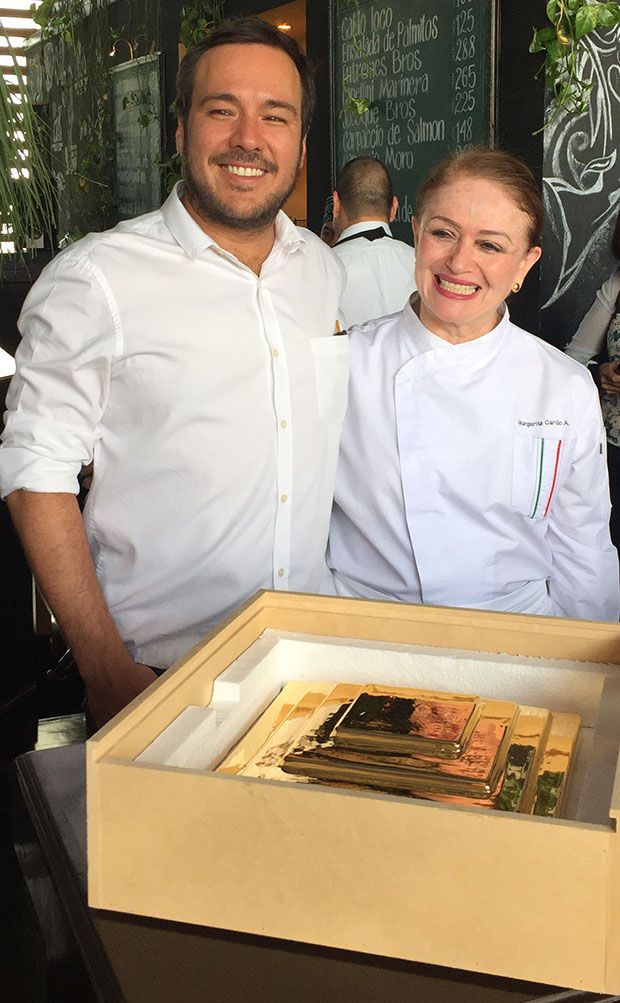 "I like to draw connections between different artists... [and] I used gold-leaf monochrome in this edition because I relate that technique to the work of a German artist named Mathias Goertiz who came to Mexico to teach, first in Guadalajara and then Mexico City. He was very interested in Josef Albers—they were all from the same historical period, and I guess they each in their own way were working with color and mysticism. The artist was famous for using gold-leaf monochrome, so I wanted to make this junction between these two figures." You can learn more about and buy the piece at Artspace. And if you're planning a launch of your own - or maybe just lunch, why not make it ia great Mexican one, courtesy of Margarita's Mexico: The Cookbook.