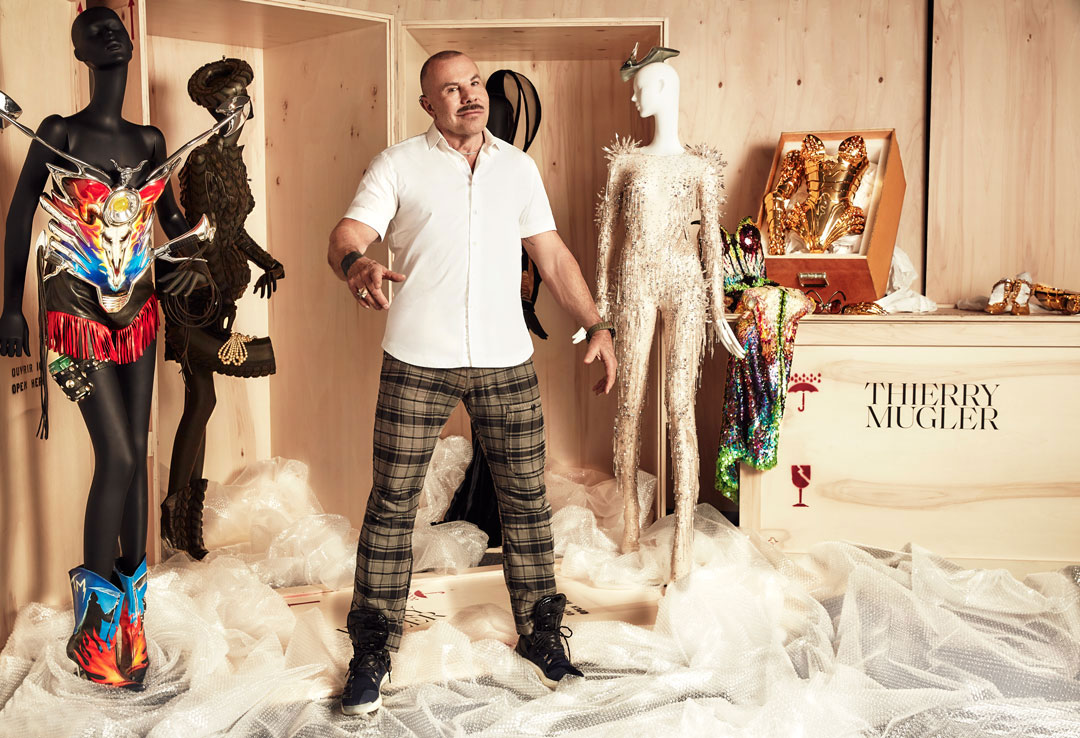 Thierry Mugler on fur, Trump and his new show and book
The designer may seem to have indulged in excess, yet his new exhibition show remarkable restraint in one area
Thierry Mugler used to work for Trump - Ivana Trump, that is. The US president's ex-wife was one of the French designer's private clients, and she had the kind of spending habits to match her surname. Mugler tells Vogue's Suzy Menkes, in an interview staged to promote his forthcoming museum retrospective, when Ivana put in an order she'd ask Mugler for "one suit in 12 colours".
A dozen outfits essentially the same might sound a tad excessive to many, yet Ivana's orders have proved to be a sound investment. Today, Mugler is regarded as hugely influential, for his futuristic, avant-garde garments, that don't so much serve to clothe the body, as twist it into fantastic new shapes.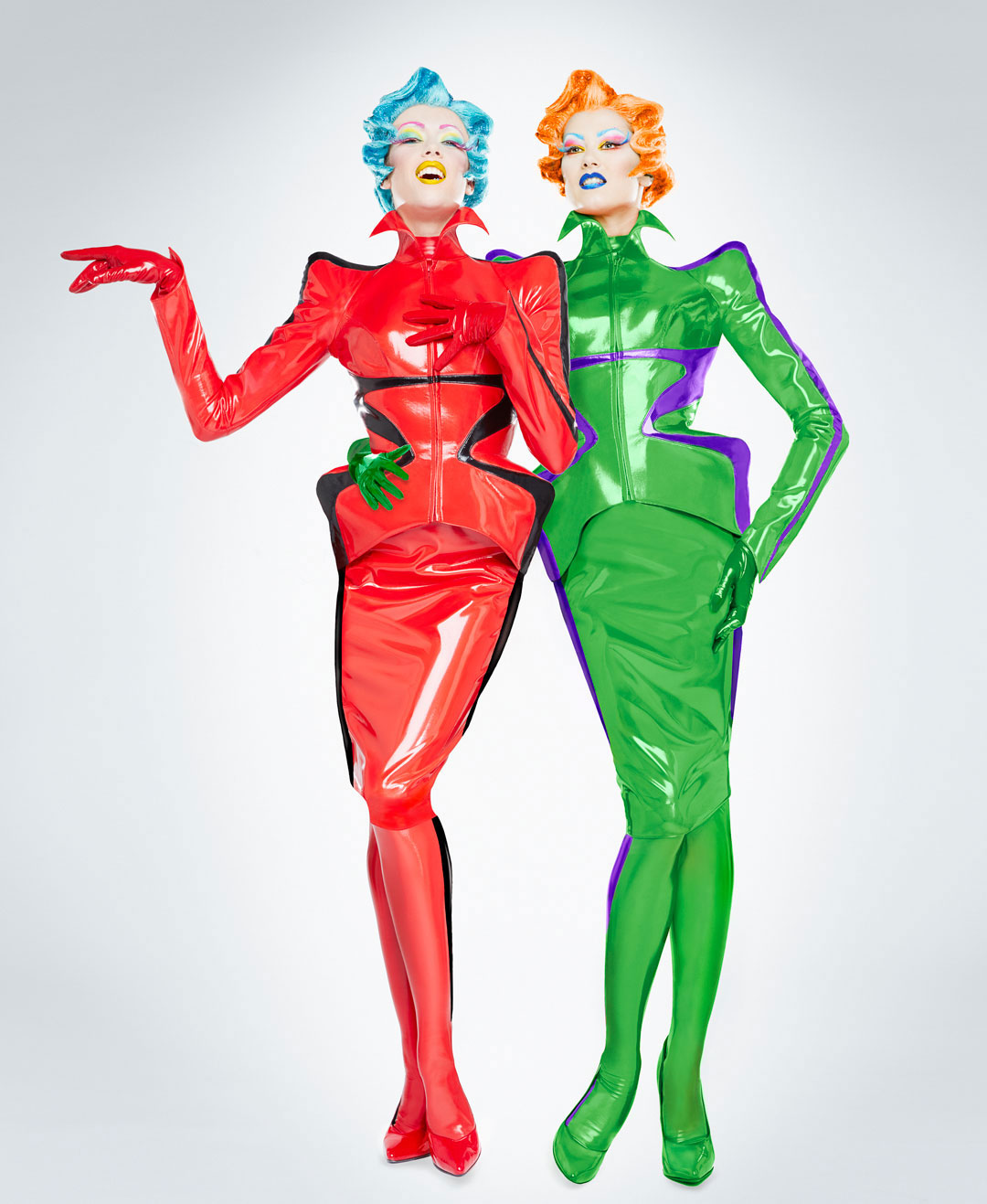 "The most important thing is to be inspired – by fish, insects, or symbolic animals like a boar," the designer, who now goes by the name of Manfred tells Vogue. "Then there are objects like a motorcycle or a car. The idea is to find the human in there and to transform all these inspirations, but also to simplify the femininity."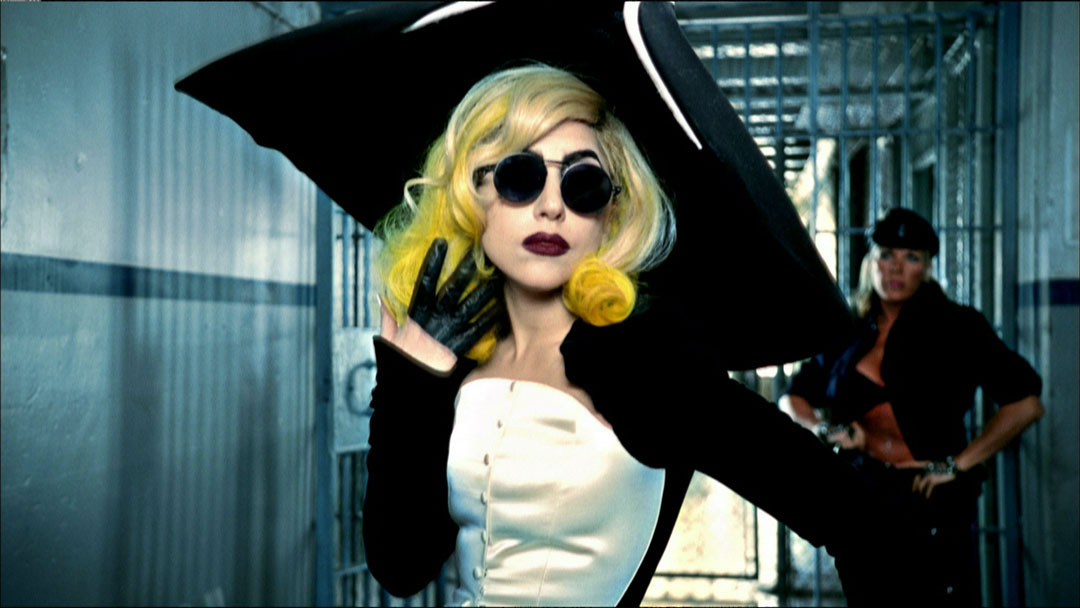 He also places some emphasis on his early life, growing up in Strasbourg, eastern France. "I know what being alone is – really deeply," he says. "I had a difficult childhood and I was very alone for years and years. I was watching the stars because for me this was a new reality. There was something there, new, different more beautiful."
A full overview of Mugler's beautiful work – some of which dates back to 1974 – will go on show later this year, when his retrospective, Thierry Mugler: Couturissime, opens on 2 March at the Montreal Museum of Fine Art in Canada.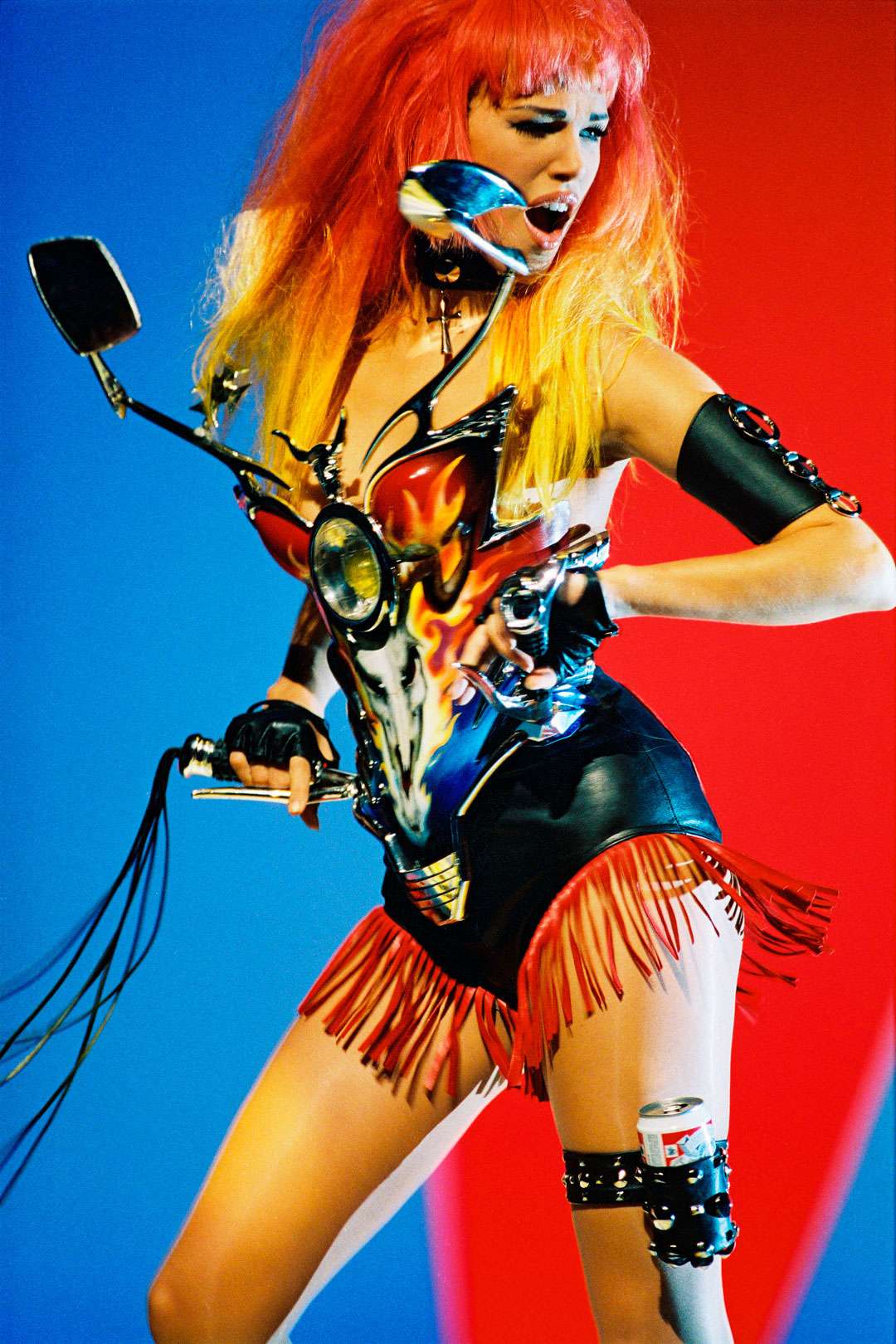 The exhibition will not only display some of his most outlandish, impressive works, such as his 1992 Motorcyle-fairing bustier, which featured in the video for George Michael's 1992 song, Too Funky; his 1995 Cyborg bodysuit, which Helmut Newton shot for Vogue; and the slinky black dress Demi Moore wore in 1993's Indecent Proposal, but subtle absences in Couturissime will also tell you something else about the designer.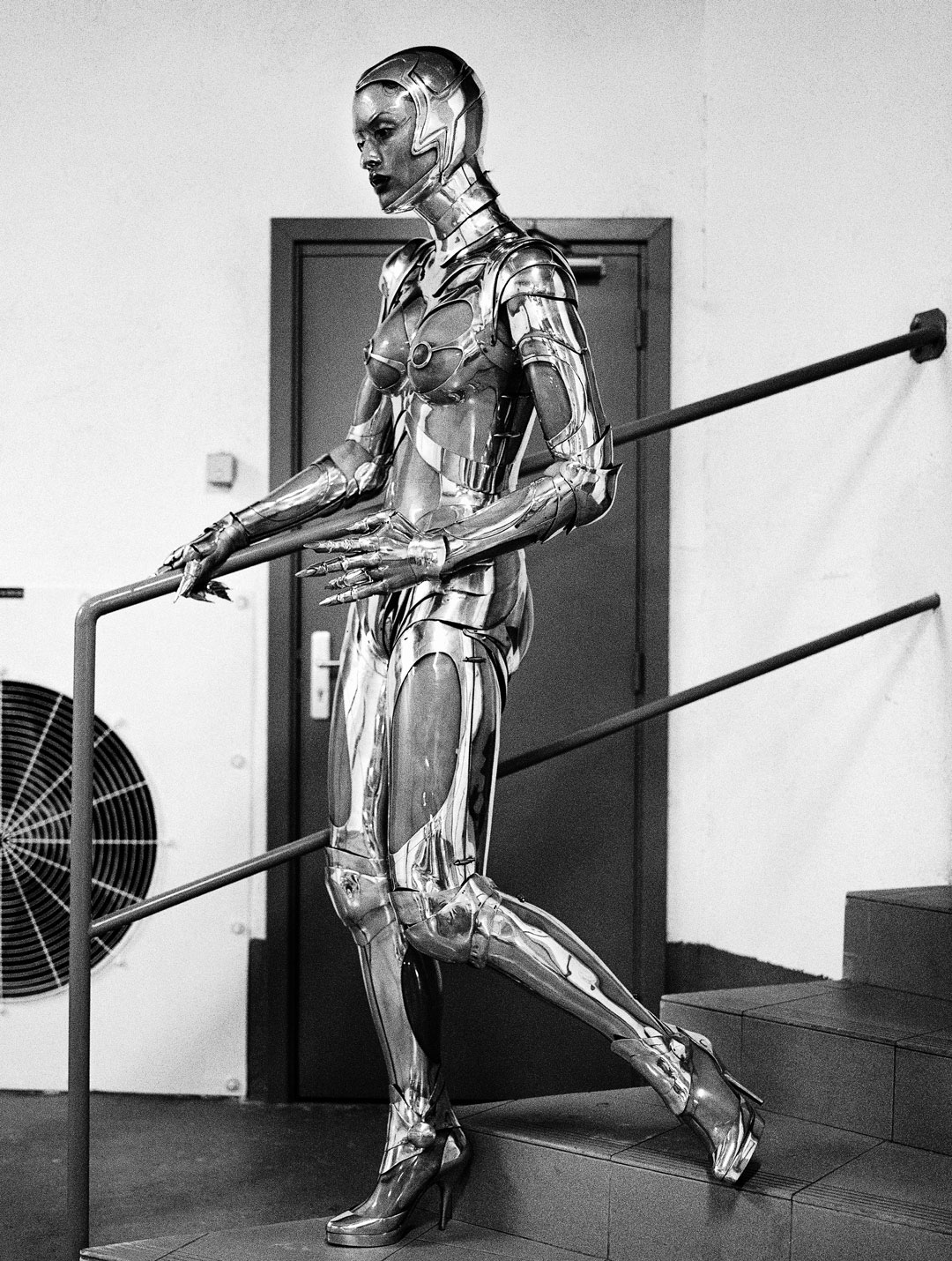 Mugler is proud never to have used fur, favouring instead, layers of chiffon, to mimic the feel of mink. Even when a design called for porcupine needles, he had them "made especially fake, in plastic," he says. "I don't kill animals."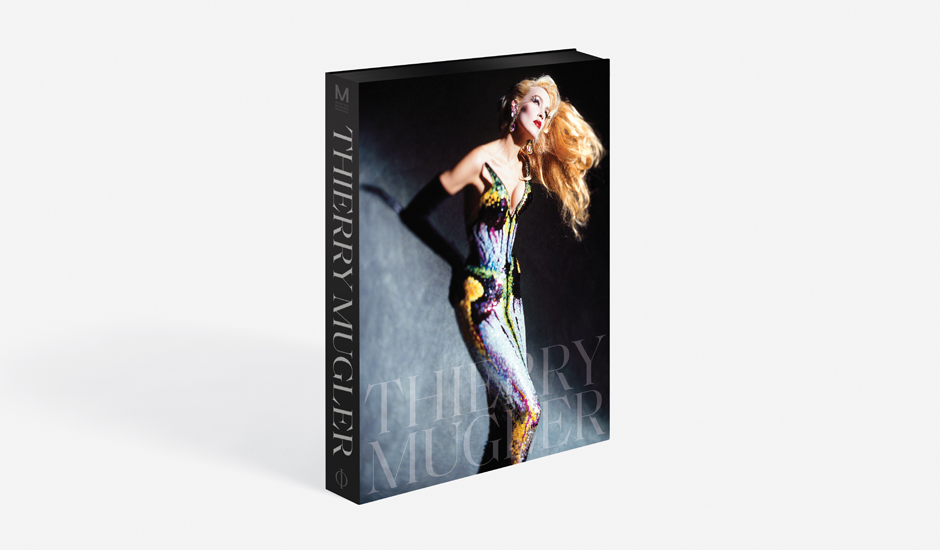 While that is definitely so, Couturissime shows that, after all these years, Mugler still slays. For more on the designer, order a copy of Couturissime. Lavishly designed and richly illustrated, the book traces Mugler's career and reveals never-before-seen material by photographers such as Helmut Newton, Richard Avedon, and David LaChapelle. It's much more than the perfect accessory to the show.