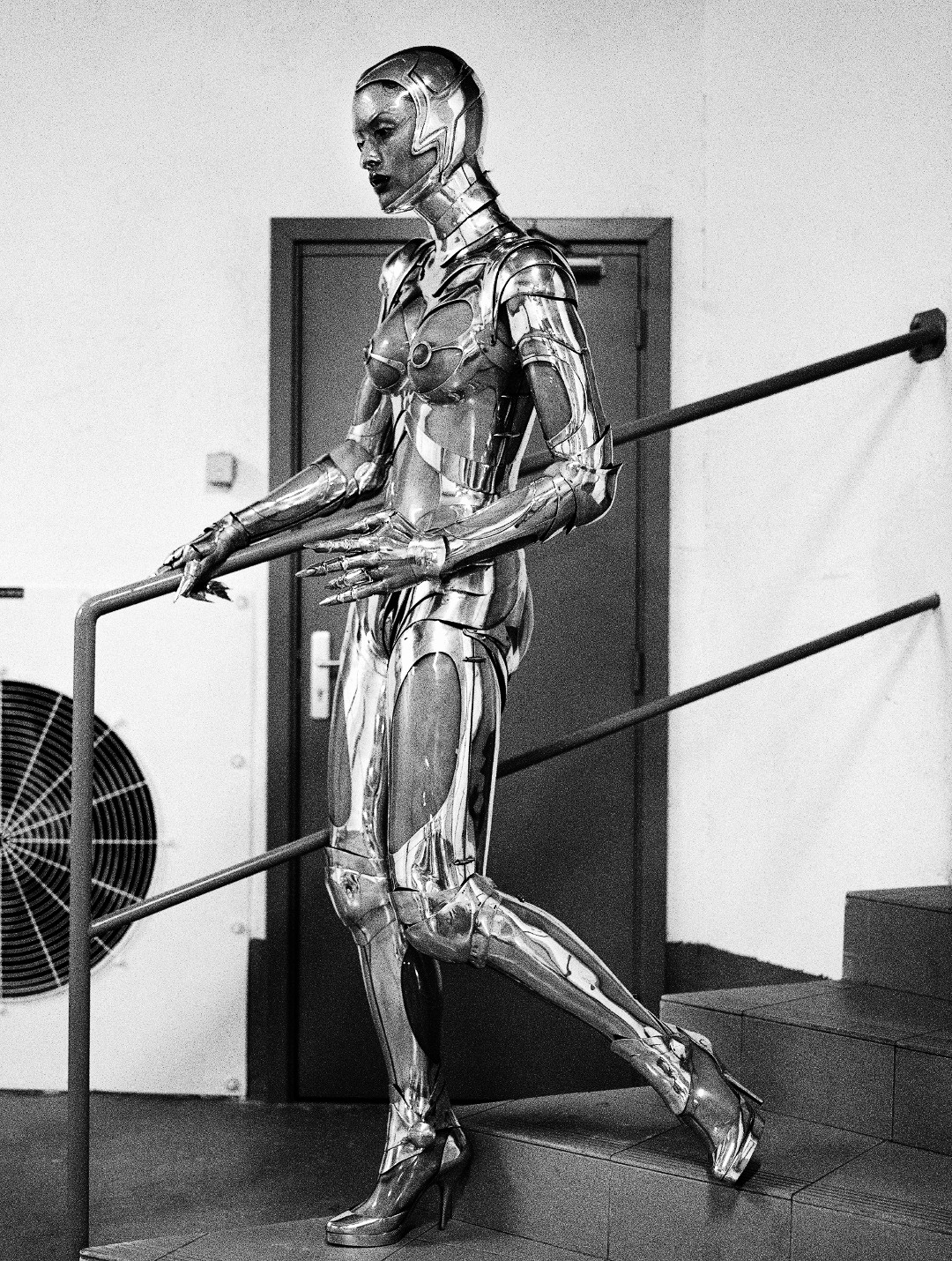 The greatest fashion photography hits of Thierry Mugler
From Helmut Newton to Inez and Vinoodh, he's drawn in some of the world's greatest ever image makers
Thierry Mugler doesn't make clothes to simply cover and warm his clientele. His garments are a mixture of "oversized hats, fluorescent wigs, extra-broad shoulders, aerodynamic busts, figure-hugging gowns, dazzling corsets, "derriere décolletés," skyscraper boots and dagger stilettos for powerful working girls, psychedelic superheroines and the hautest of haute couture icons," as Nathalie Bondil Director General and Chief Curator of the Montreal Museum of Arts puts it in our new book Thierry Mugler: Couturissime.
Such sartorial fantasies demand equally extravagant image makers. Fortunately, many have risen to this challenge. Here are just a few of Mugler's great photographers.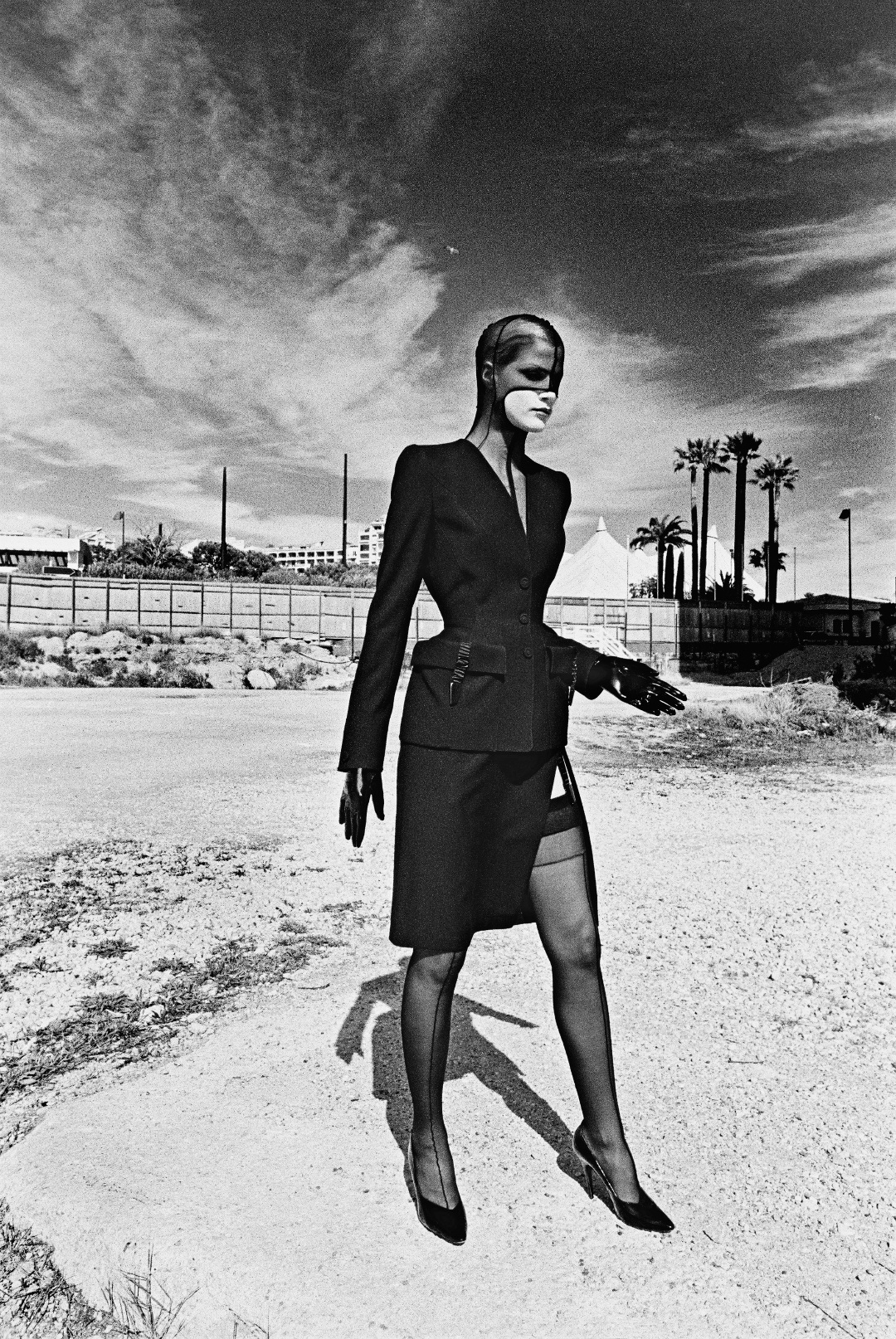 Helmut Newton Mugler met the German photographer in Paris back in the 1970s, and was determined to commission images from Newton once he had enough money. However, on one early shoot in Mexico, tensions between the two led Mugler to branch out into photography himself.
"He arrived there before me, and had already scouted out locations and taken some Polaroids," Newton is quoted as saying in our book. "I had barely landed when he hit me with "Helmut, I want you to do the photos in such and such a way." Well, I was absolutely enraged that anyone would tell me how to take my photos. I got to work, but we argued constantly, every day. Finally, I told him: "You know, your Polaroids are good, you have your own way of looking at things. All you need is a good assistant to set up your camera."" Mugler took those words to heart.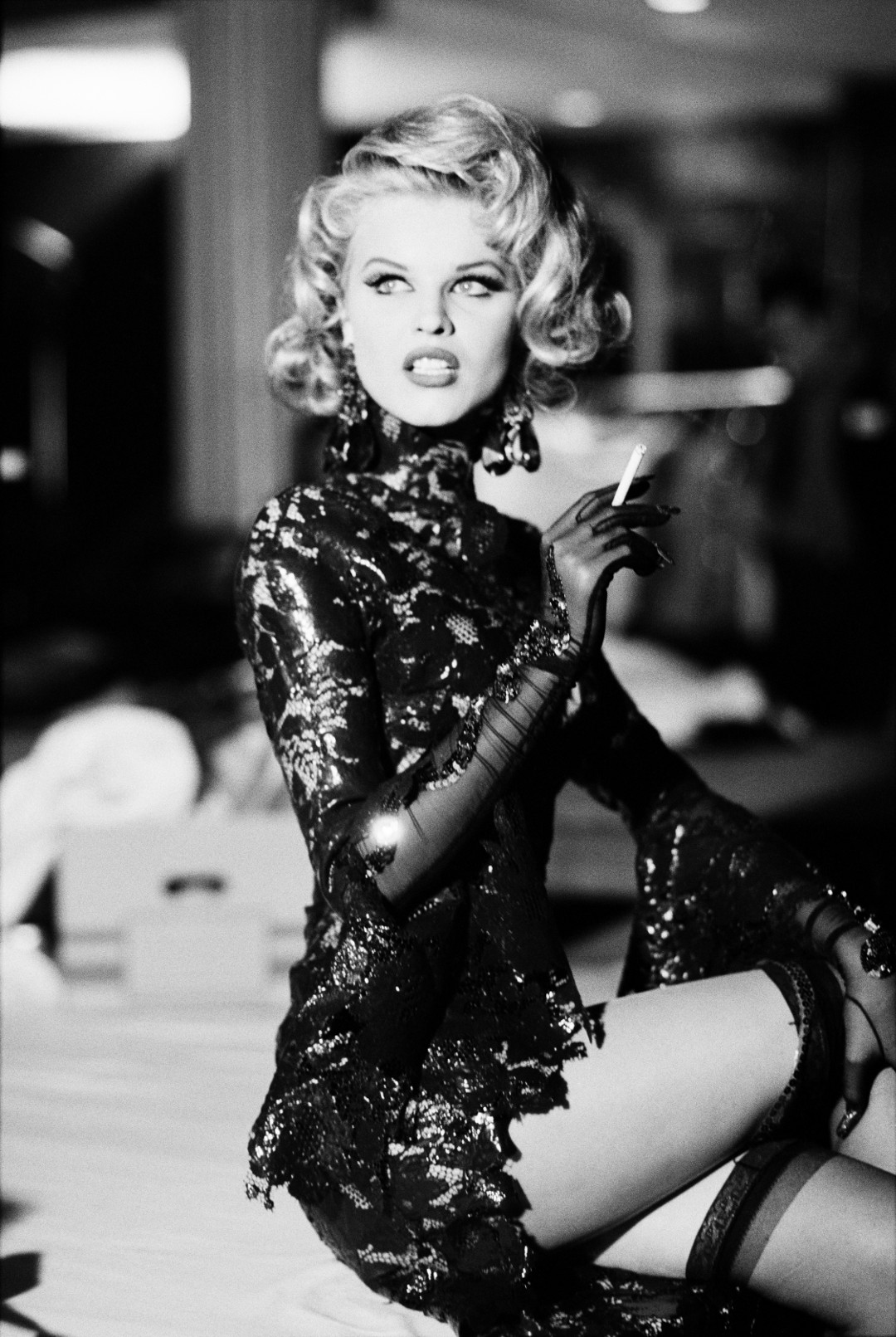 Ellen von Unwerth Another German photogpher, Unwerth modelled for ten years before taking up fashion photography, and has since shot Mugler's clothes for Vogue Italia and Rolling Stone, among other titles. Her years on the runway also put her in an enviable position to shoot behind-the-scenes images at Mugler's 1992 Paris show, where the designer displayed his famous Les Cow-boys collection.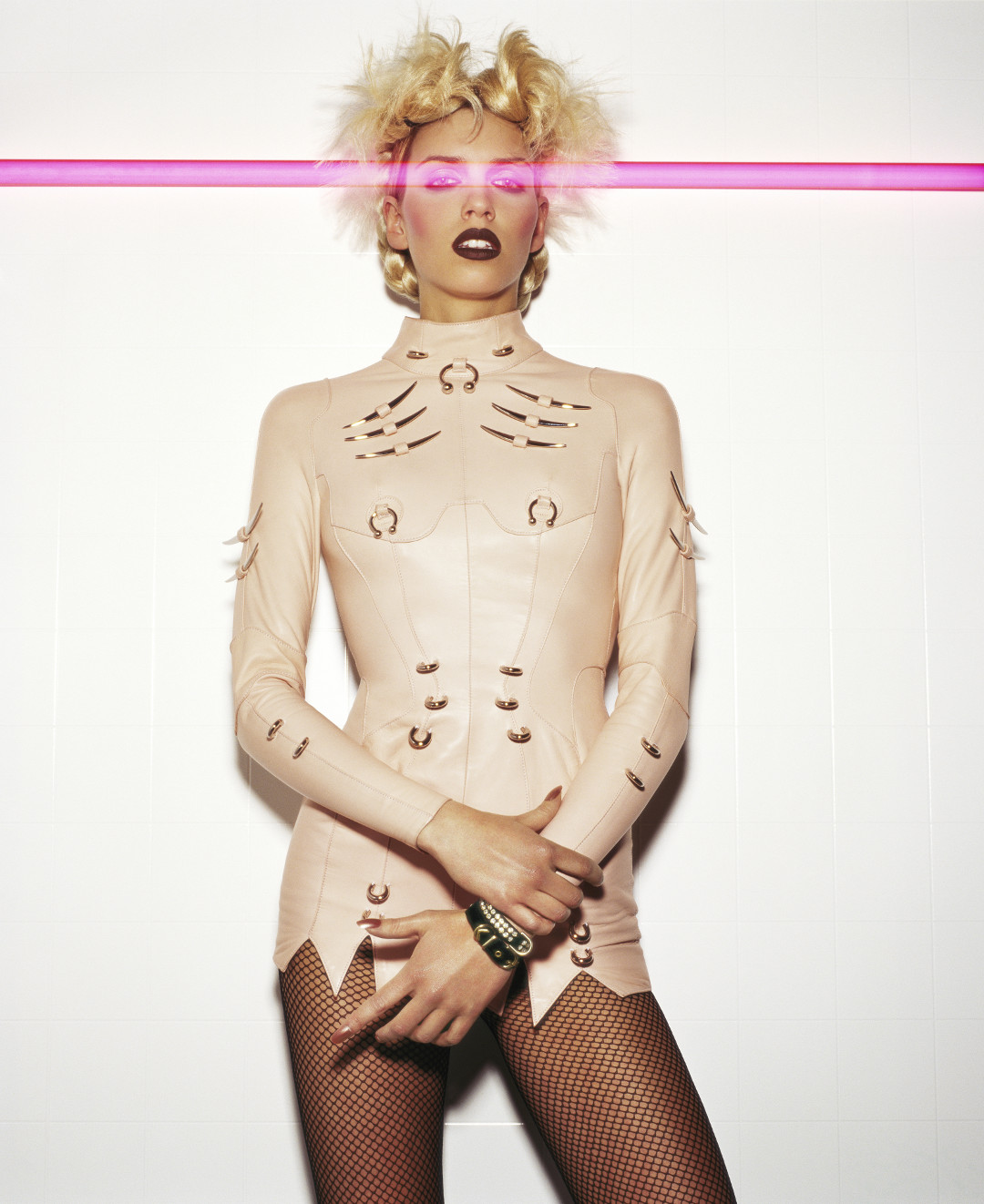 Inez and Vinoodh The Dutch-born, New York-based fashion photography duo have worked with the Mugler brand more recently, lensing campaign images for Mugler's Angel perfume. However, their editorial images for such magazines as V and Visionnaire, feature classic pieces from Thierry's 20th century collections.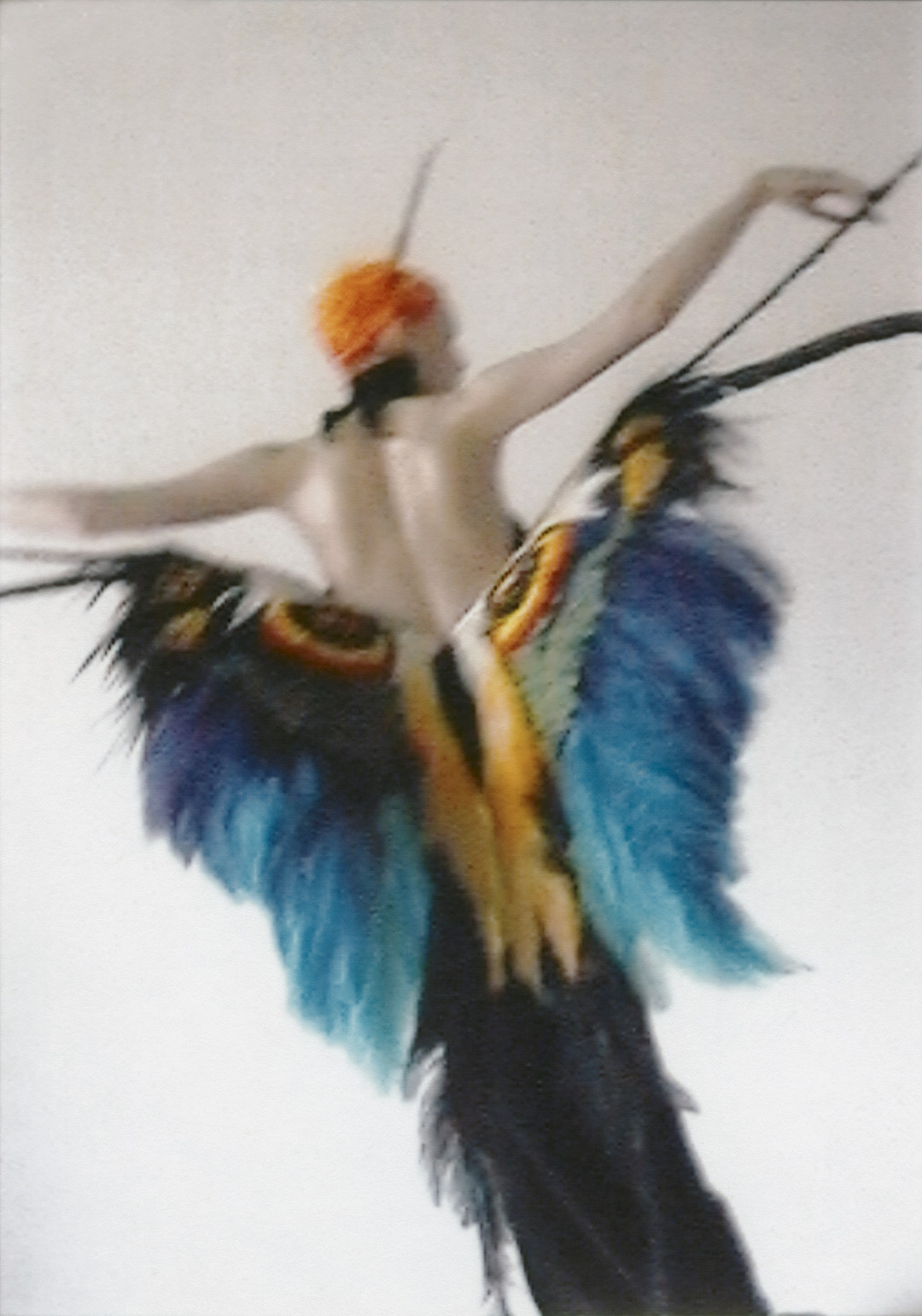 Paolo Roversi The Italian photographer has been shooting Mugler's clothes for decades, for such titles as British Vogue and W magazine. In 2010, he even photographed the British designer Gareth Pugh – whose flamboyant designs owe something of a debt to Thierry – wearing garments from Mugler's classic Les Infernales collection from fall/winter 1988–1989.
Thierry Mugler! Unlike many designers, Mugler often photographs his own work. Often staging shoots in Exotic locales, Mugler's images make the most of their settings. "He delights in marrying - to right effect - a rippling silk scarf with a waving banner caved in stone," writes Jack Lang in our new book; "he unites the sharp curve of a woman's hip with the undulations of a dune in the Hoggar mountains of the central Sahara, and a glittering silver sheath dress with a head capped in gold, half lost in a sea of sand."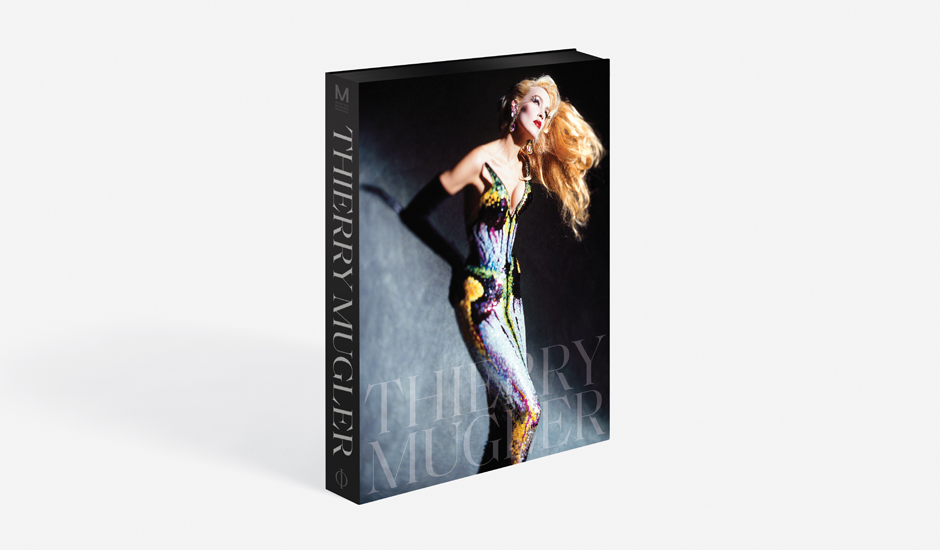 For more on the designer, order a copy of Couturissime. Lavishly designed and richly illustrated, the book traces Mugler's career and reveals never-before-seen material by photographers such as Helmut Newton, Richard Avedon, and David LaChapelle. It's more, much more, than just the perfect accessory to the show.