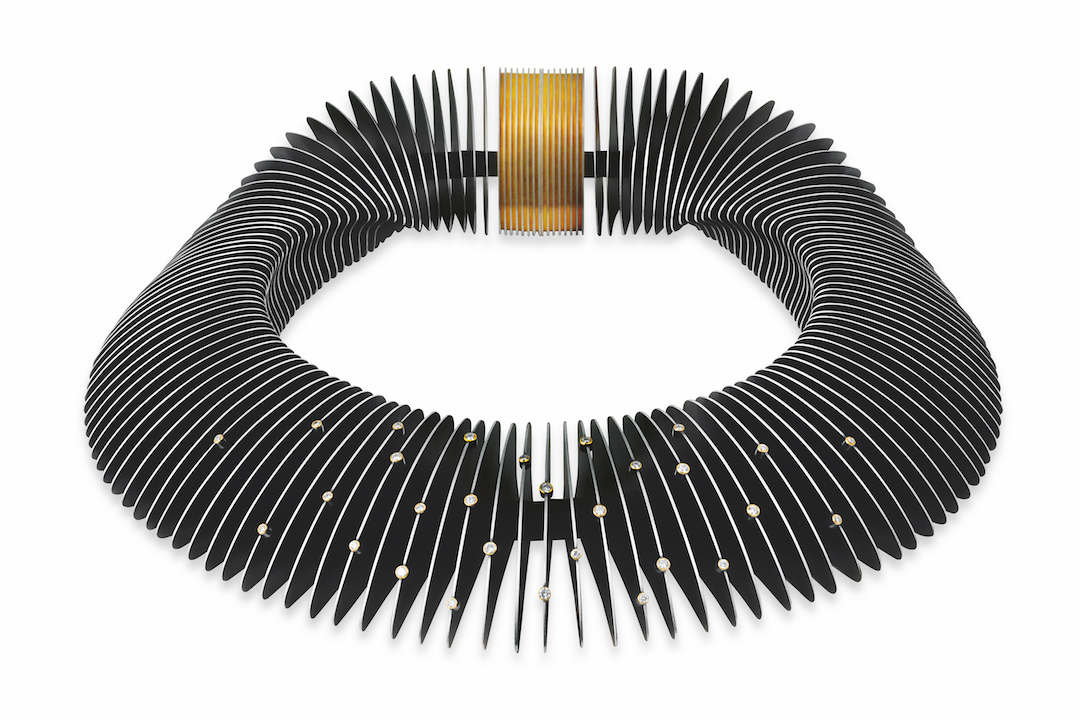 The jeweler turning rubber and aluminium into prized necklaces
Our new book, Coveted: Art and Innovation in High Jewelry, doesn't only highlight hot rocks and precious metals
Coveted isn't filled with the kind of sparklers you'd find in your mother's jewelry box (unless you have a very cool mother). Subtitled: Art and Innovation in High Jewelry, this new book is the first comprehensive title to cover jewelry as an art form, and showcases a collection of today's most exclusive jewelers.
Despite plenty of experimentation and innovation, it's true that many of the practitioners featured work with conventional metals and stones, such as diamonds and gold. However, a number are branching out, to include more humble materials in prized creations.
"When he began in the late 1990s, British designer John Moore was entirely consumed by metal, especially sheet metal, because of the way light glides across its surface," writes author, and jewellery expert Melanie Grant, who is also the Luxury editor of the Economist's publication 1843.
"He felt that stones, with their jaunty cuts, interrupted that effortless sheen, and that diamond-encrusted gold would lose its poetry. He discovered anodized aluminum while at university, and was attracted by its lightweight, tough, and most importantly affordable nature. It was student-loan friendly at a time when he was playing with the idea of creating large-scale winged tiaras on a budget."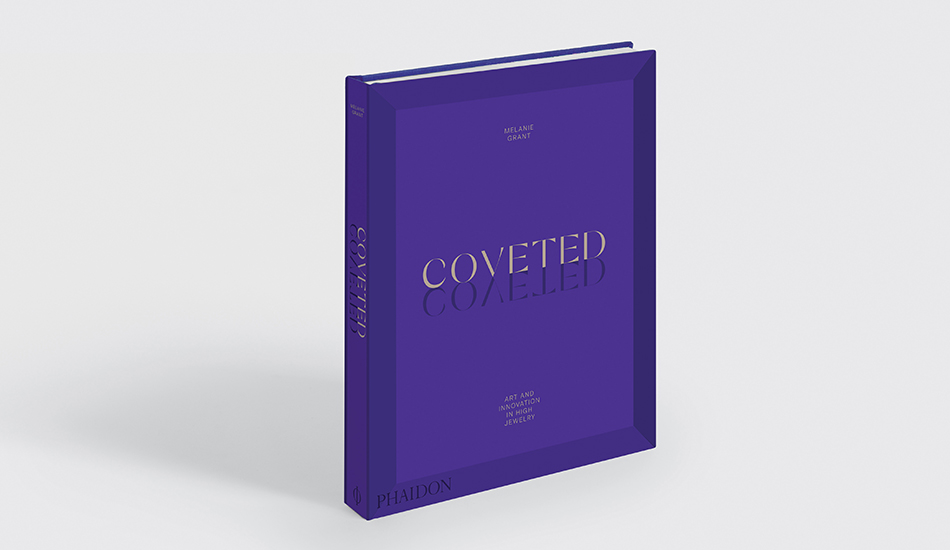 Pioneering jewellery collectors took to Moore's creations, until the global recession of 2008, when his bigger bespoke pieces stalled. For a time he turned out smaller, prettier earrings in pastel shades, but, as Grant explains, he soon realized it was creative suicide. "So, when in 2010 an art collector from Singapore called Tuan Lee commissioned a necklace that pushed him creatively to the next level, he went the other way, into bigger, darker, and bolder territory. The brief was open and he made a model from old cereal boxes, getting the green light to produce what eventually became the Verto necklace. He threaded ninety disks of colored aluminum, a metal softer and more brittle than gold, with extruded silicone rubber in an invention of his own making.
"The rubber allowed for the piece to flex into different shapes on the body. It was a triumph, a towering sculpture of metal rising up like a fortress around the ears, but the scale and uniqueness of his work made it difficult to price. It stood squarely outside the normal parameters of jewelry, just as his talent had produced a jewel beyond the realms of the ordinary."
To see more extraordinary work from Moore and many other contemporary jewellery designers, as well as much more insight from Grant, order a copy of Coveted Art and Innovation in High Jewelry here.