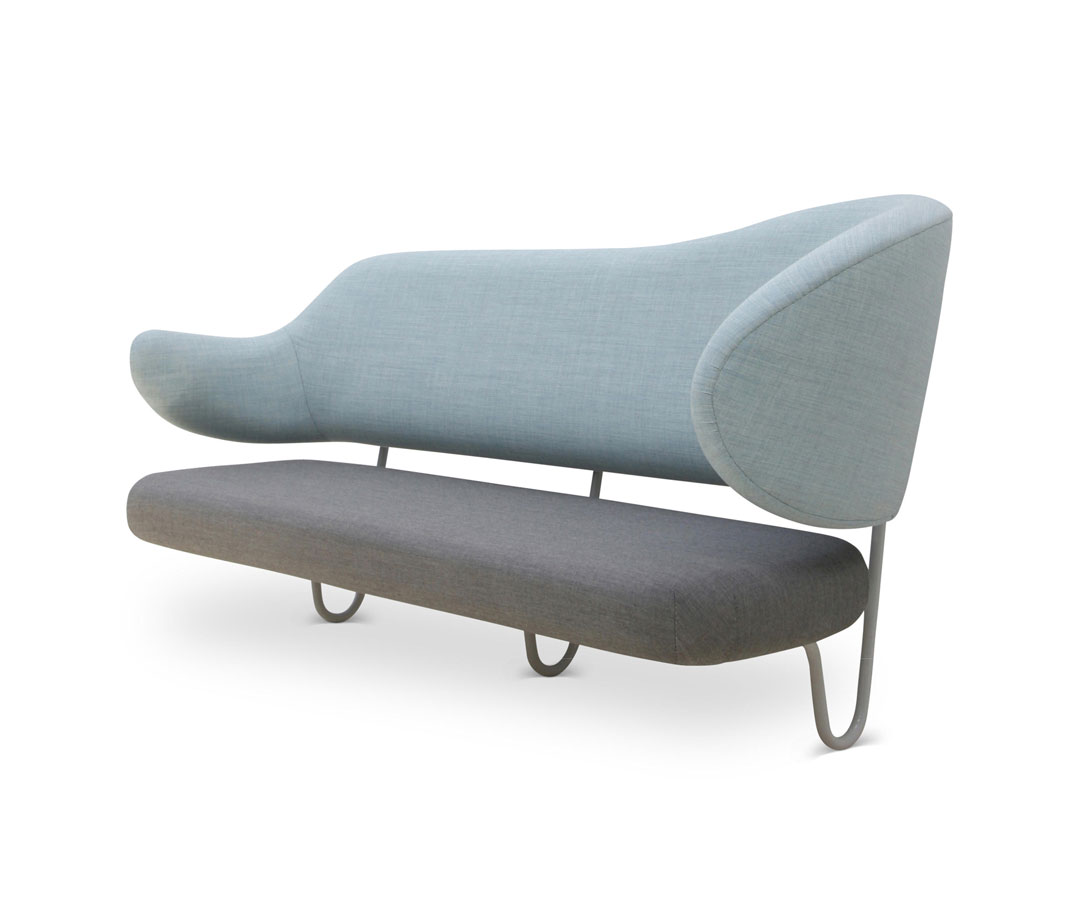 Fabulous Finn Juhl Furniture: The Wall Sofa
Why did the Scandinavian designer play down the artful aspects of this beautifully sculptural sofa?
Why does the architect's job stop at the front door? This question may have crossed Finn Juhl's mind in 1952, when he was preparing an idealized interior for Norway's National Museum of Decorative Arts and Design.
In our book, Finn Juhl: Life, Work, World, author Christian Bundegaard describes how Juhl, then a forty-two-year-old architect and designer, at the forefront of Scandinavian modernism, imagined the room as "a study for a person interested in modern decorative and industrial art. This person seems at once to be the museum guest, Juhl himself and also an ideal spirit of the times, somebody who feels at home amid the harmonious, subtle workings of the space," writes Bundegaard.
"Like other Modern architects, Finn Juhl had discovered that across all of its scales, from urban planning to interiors, architecture had the capacity to make modern society more habitable," Bundegaard explains. "More habitable, certainly, than industrialization had done, with its accompanying social inequality, alienation, pollution, overcrowding, housing shortages and superficial, decorative styles."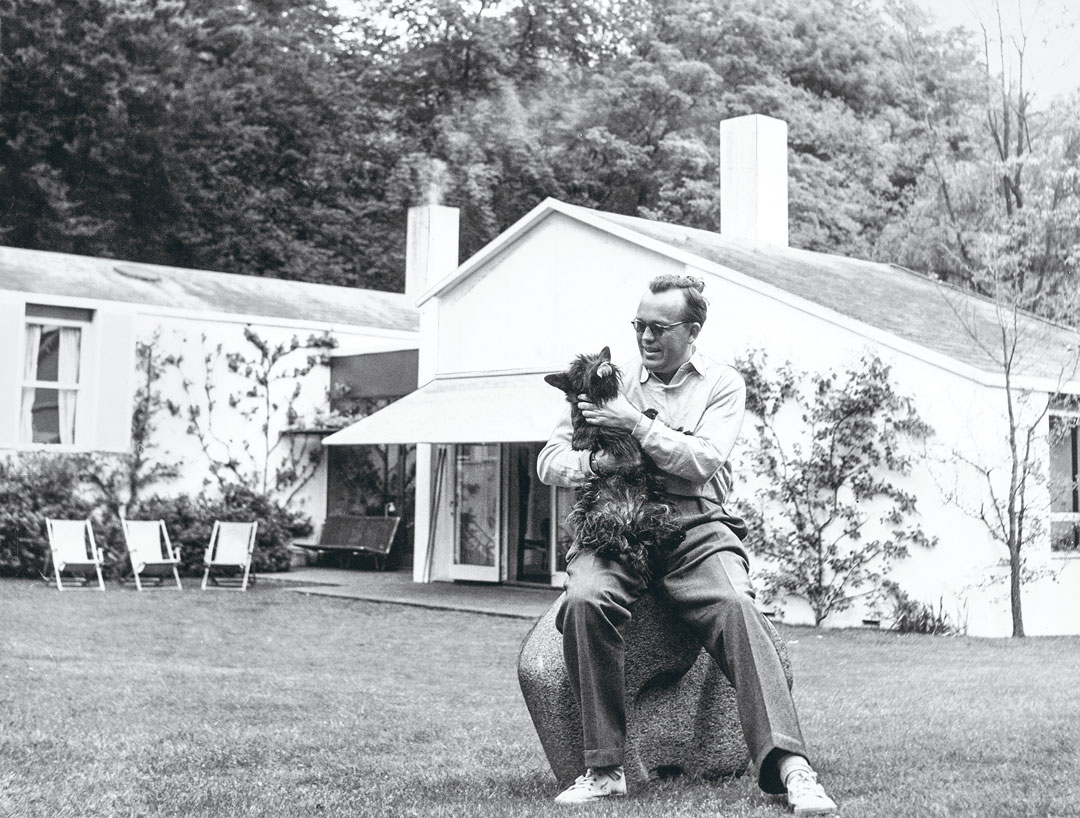 Yet, even in 1952, the idea that experts could reliably determine everything from a city's layout to the arrangement of furniture in your own home, wasn't entirely accepted. "It was a widely held view that in an 'architect-designed' home, people would no longer be allowed to enjoy their own (possibly dreadful) personal taste," writes Bundegaard. "Although Juhl wrote in his 1954 book Hjemmets Indretning [Home Décor] that he expected that the magazine editors would eventually relent, the debate raged on."
Today, we all know that, inevitably, in many homes, bad taste reigns supreme. But for a glimpse into a world where architect-designers prevailed, consider Juhl's space at the National Museum of Decorative Arts and Design, called Interior 52.
"Juhl furnished the room with his own furniture as well as an Eames chair, stools designed by Aalto and a small, very slender rosewood table by the cabinetmaker Peder Moos. To complement these, a striped carpet by the Swedish weaver Barbro Nilsson, light woollen curtains by Paula Trock, Kay Bojesen's complete silver cutlery set Grand Prix, porcelain by Tias Eckhoff, stoneware by Axel Salto and an Erik Thommesen sculpture."
One of the most striking pieces of Juhl's own furniture that he added to this display was his Wall Sofa. Installed at one end of the room, opposite a dark green wall – painted this shade to compliment the furnishings – Juhl placed a turquoise and ultramarine upholstered sofa with a grey back.
It remains one of his more artful creations, bringing to mind both mid-century interior design at its most considered, and the work of sculptors such as Henry Moore or Isamu Noguchi. However, Juhl, perhaps conscious of the criticisms levelled against the interfering tastes of the designer, played down these artsy qualities.
"The Wall Sofa is close to pure sculpture and so indicates why Juhl took the opportunity to insist that it was indeed furniture that he designed," writes Bundegaard, "and that there was a difference between the fine and applied arts."
Nearly 70 years since its creation, the sofa is still available to buy. The late designer can no longer force you to install it in your home, but if you know good taste when you see it, you might want to make some room.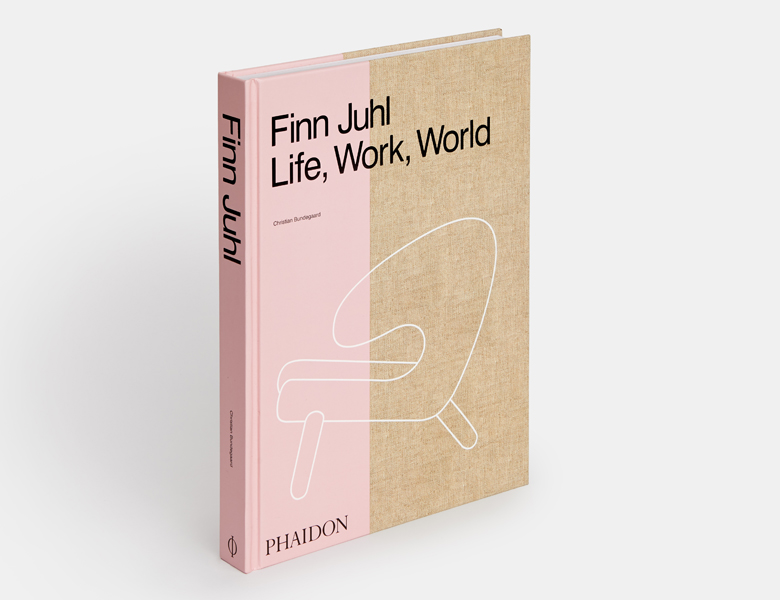 For more on this and many other great Finn Juhl designs, buy Finn Juhl: Life, Work, World here. It's the first-ever comprehensive monograph on one of Denmark's most influential Modernist design pioneers, the man who is generally regarded with introducing Danish Modern to America.