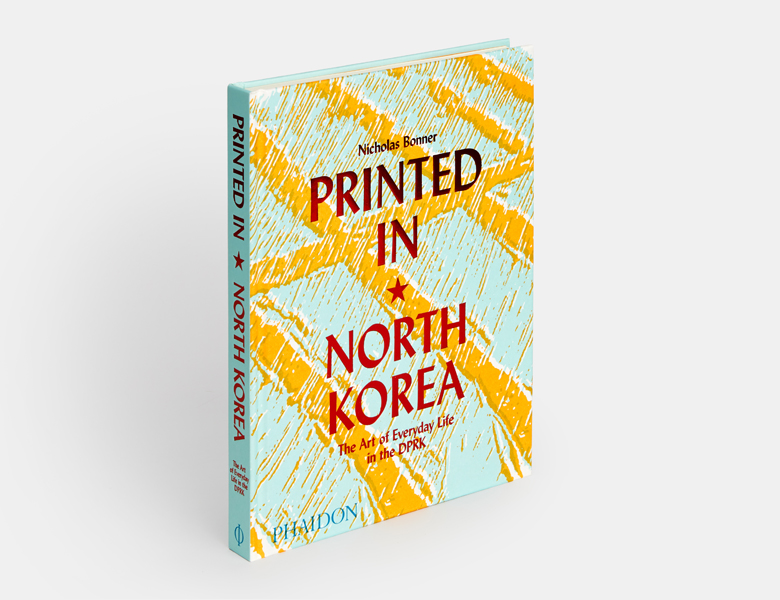 All you need to know about Printed in North Korea
It's a unique glimpse into the art behind the politics and the individual creativity at work beneath the propaganda
For a country so widely covered in the news media, very little of North Korea's own image making has made it out into the wider world. Nicholas Bonner's new book, Printed in North Korea: The Art of Everyday Life in the DPRK, offers a stunning visual redress. This new 240-page hardback book gives readers a rare glimpse into the country behind the politics, and the creativity behind the propaganda, by reproducing 500 linocut and woodblock prints, dating from the 1950s to the twenty-first century.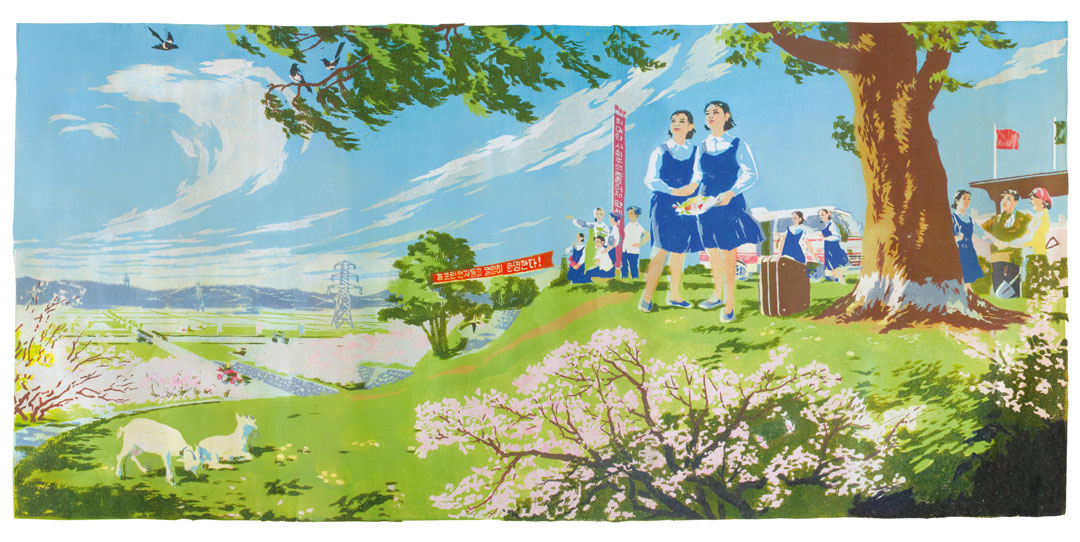 Spring Wind by Kim Ok Son, 2007. Courtesy of Nicholas Bonner
The pictures are drawn from Bonner's own, personal collection - the only one of its kind in or outside North Korea. His trove is both a significant cultural archive, and a beautiful record of the daily lives of the country's train conductors, steelworkers, weavers, farmers, scientists, school children and fishermena and women.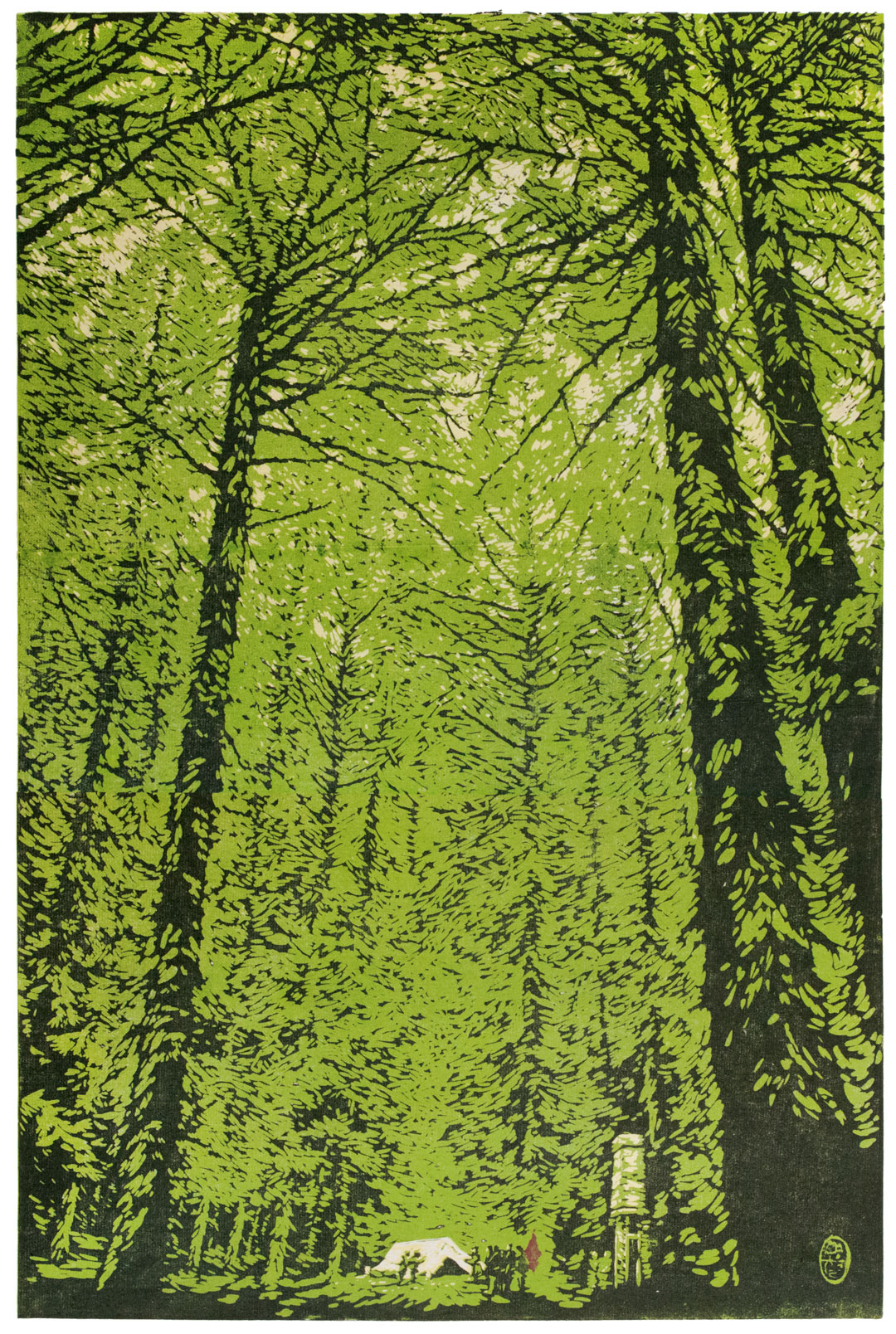 Summer at Chongbong by Kim Kyong Chol, 1999. Courtesy of Nicholas Bonner
The linocut and woodblock works are a fascinating way to explore the culture of this insular and largely off limits country. Viewed together, they also offer an unparalleled testament to the talent of North Korea's artists and the unique social, cultural, and political conditions in which they work.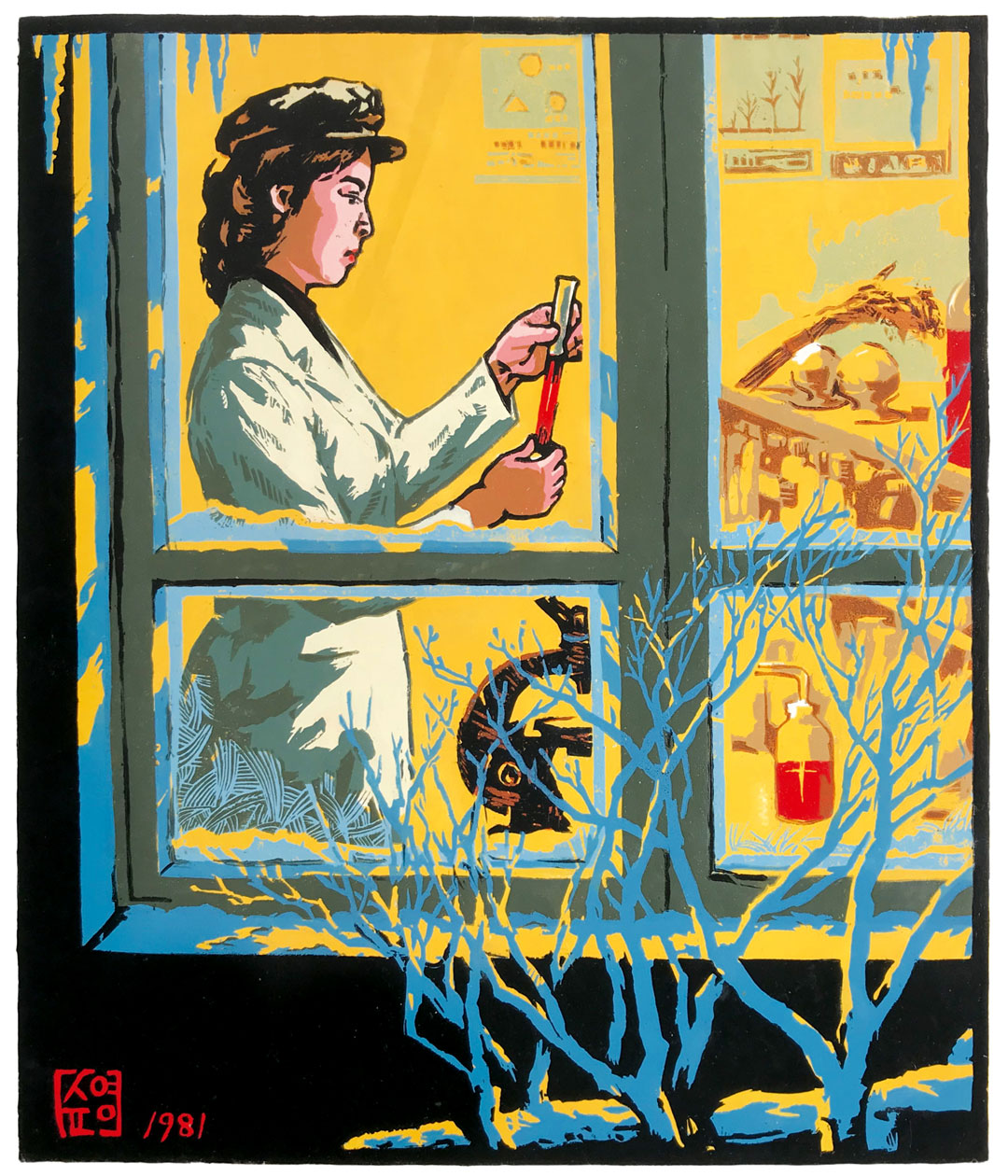 Researching New Seed by Choe Yong Sun, 1981. Courtesy of Nicholas Bonner
Bonner studied landscape architecture in the UK and visited North Korea for the first time in 1993. Charmed by this insular state, he set up Beijing-based Koryo Tours, specialising in tourism to the Democratic People's Republic of Korea (as the country is known officially). Since 2001, he has also produced three documentaries and a feature film on North Korea, and is the author of Phaidon's bestselling book, Made in North Korea.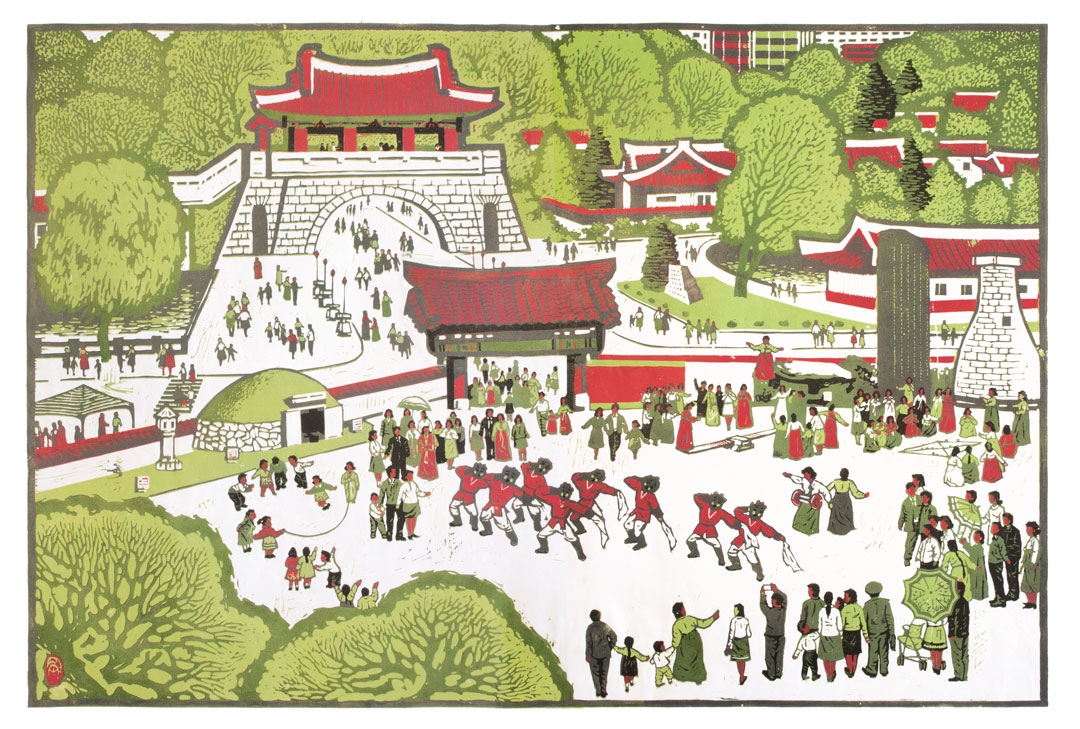 Folk Street by Ryu Sang Hyok, 2008. Courtesy of Nicholas Bonner
In spite of this earlier success, his new book is, in a sense, a labour of love, dedicated to the DPRK's art, which Bonner began buying, when and where he came across it, over a quarter century ago.
"I started collecting North Korean artwork and graphics on that first visit to Pyongyang," he explains. "The best artists belonged to either Mansuade or Paekho Art Studios and the prints from these studios became an important part of my collection, which now consists of over 70 prints dating from the 1950s to today.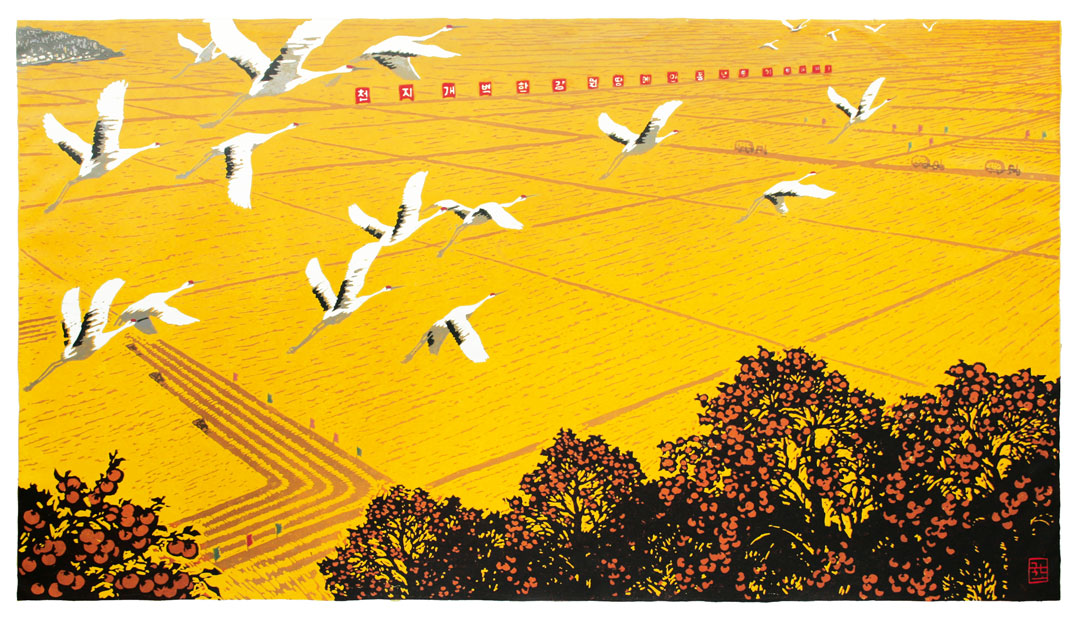 Autumn in Anbyon by Kim Kuk Po, 1999. Courtesy of Nicholas Bonner
The focus of the images is on the emotional power that stems from the camaraderie among fighters, steelworkers, and farmers, ideological allegories that depict a bond between the leaders and the historical fate of the nation. "The subject matter ranges from the prosaic, such as a potato researcher in a laboratory a woman cleaning a bus, through to the poetic: towering pine forests and moonlit lakes," Bonner says.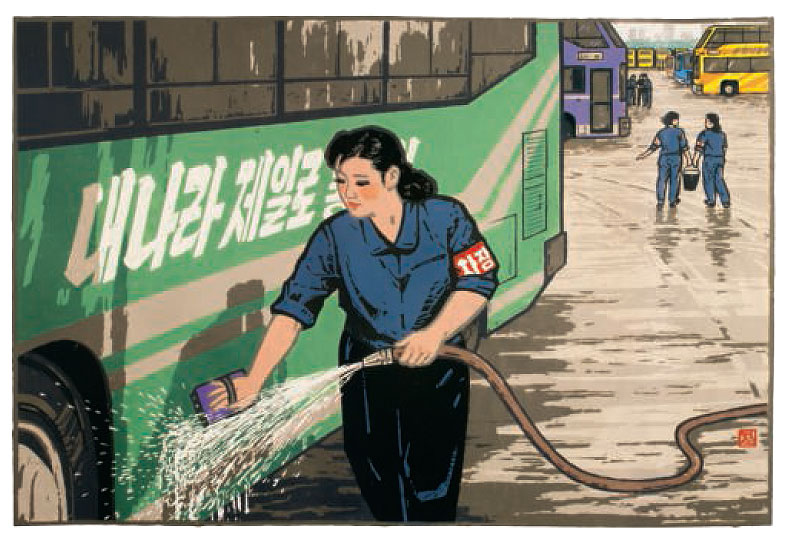 Untitled by Kang Jae Won. Courtesy of Nicholas Bonner
The new book, which is meticulously annotated, gives readers an insight into the country's printing methods, which produced such exquisite prints. "Older works from the Fifties tend to be woodcuts linocuts from the Seventies late seventies," Bonner says. No more than fifteen prints are made from each linocut because the ink clogs up the cuts and fine detail is lost.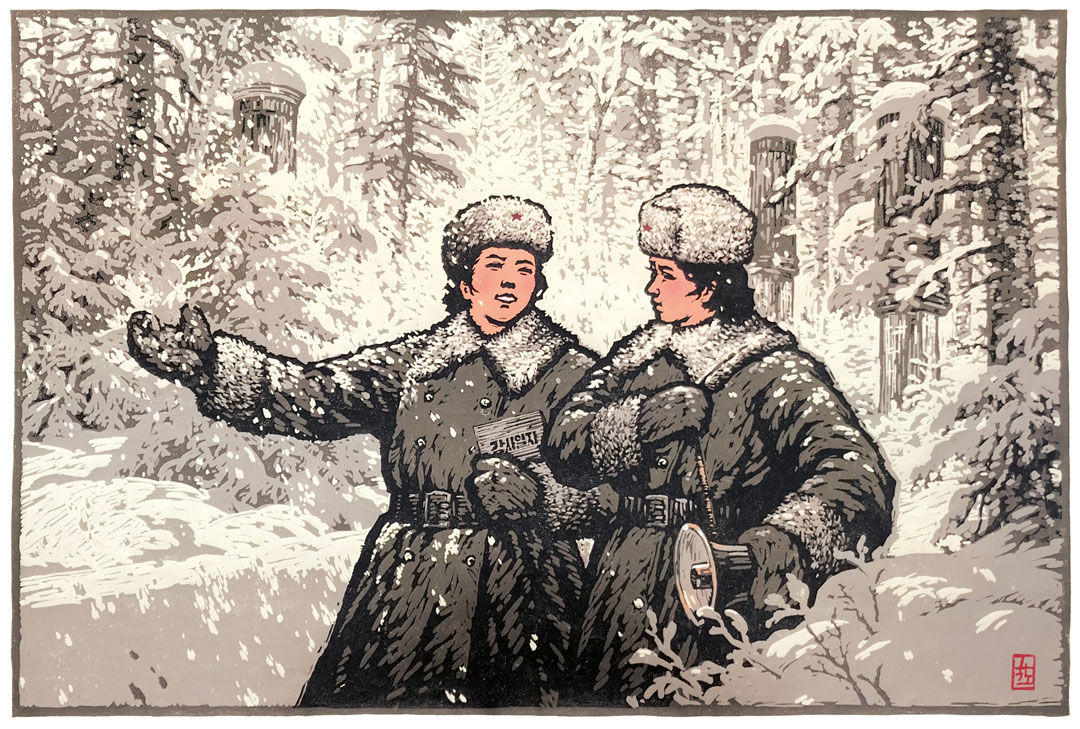 Proud by Kim Kuk Po, 2002. Courtesy of Nicholas Bonner
Of course, there's no detail missing here; there's an introduction from Bonner himself and the acclaimed North Korea scholar Koen De Ceuster; commentary and additional insight into every image, and a glossary identifying every artist's 'chop' or official seal, which appear on the corner of the prints.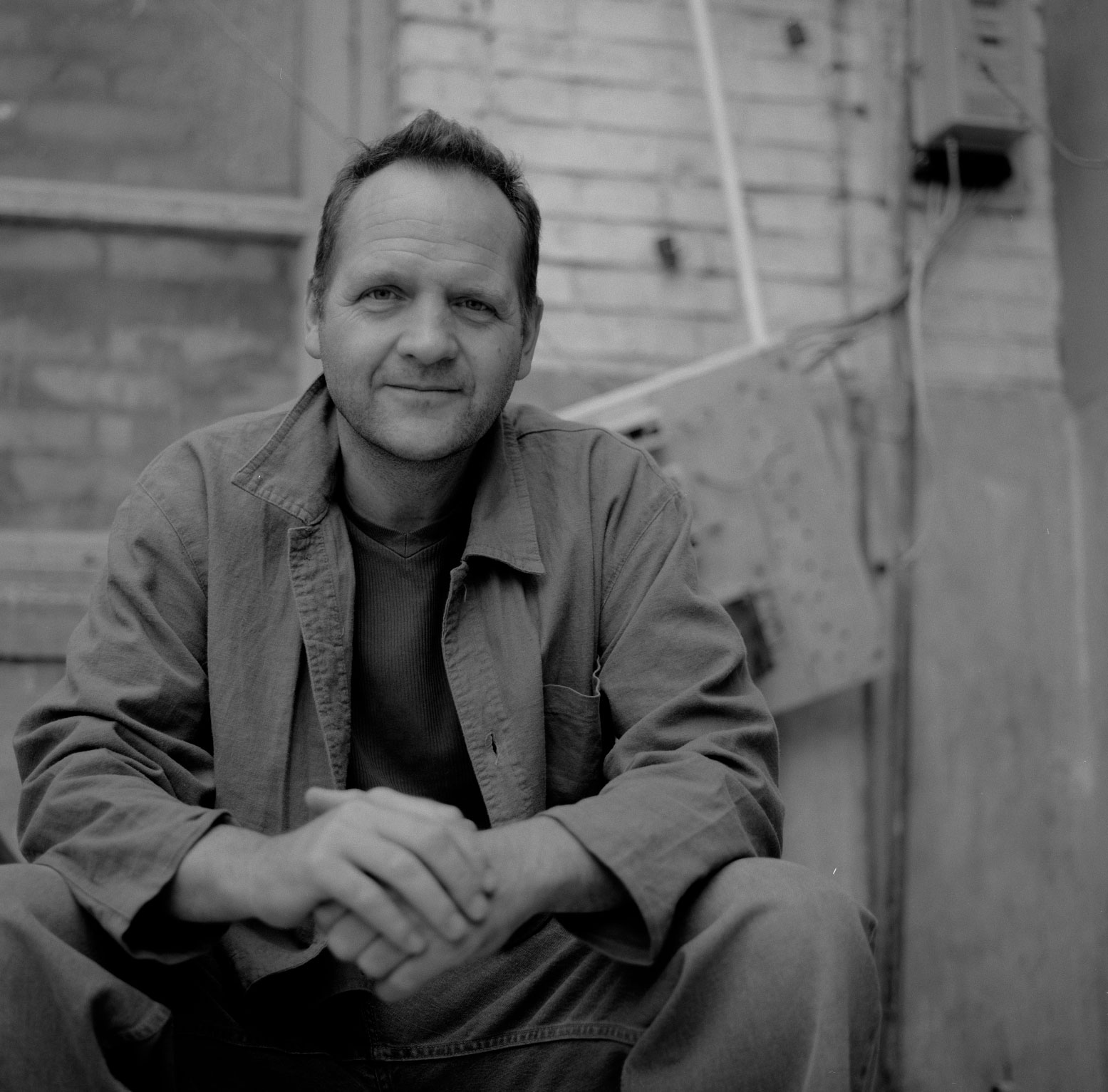 Nicholas Bonner, author of Printed in North Korea
Want to look inside? Watch our video below. Then head into the store to pre-order Printed in North Korea, and be among the first to receive it when it's published on 19 September 2019.