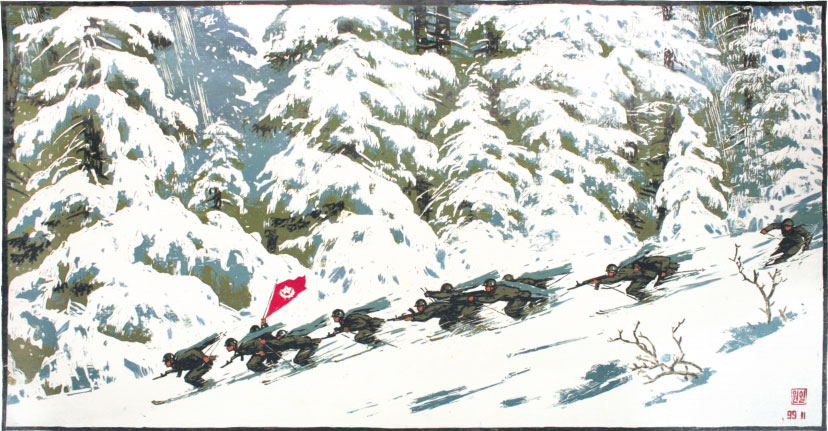 Winter holidays in North Korea are a little bit different. . .
Ever thought of mixing a dose of patriotism in with your next Alpine break? It's a common combination in the DPRK
The winters can be pretty chilly in North Korea. "Eighty per cent of the country is cold, dry and mountainous and used primarily for forestry," explains Nick Bonner in his new book, Printed in North Korea: The Art of Everyday Life in the DPRK. In the past, these harsh conditions have worked to the country's advantage. "Some of the most fearsome and harrowing fighting during the Korean War took place in the midst of winter," writes Bonner. "It was reported that the conditions were probably the most severe that an American army had ever experienced."
However, those wintry conditions have led to a surprising flourishing of snowy leisure pursuits. In 2013 Kim Jong Un initiated the construction of a large ski resort that was completed by the military in just ten months," Bonner writes. "Military labour is commonly used on these rapidly built projects and the associated imagery of massive detonations as part of the construction process are often shown on the news along with images of hordes of soldiers working as one well-drilled unit to complete projects in record time."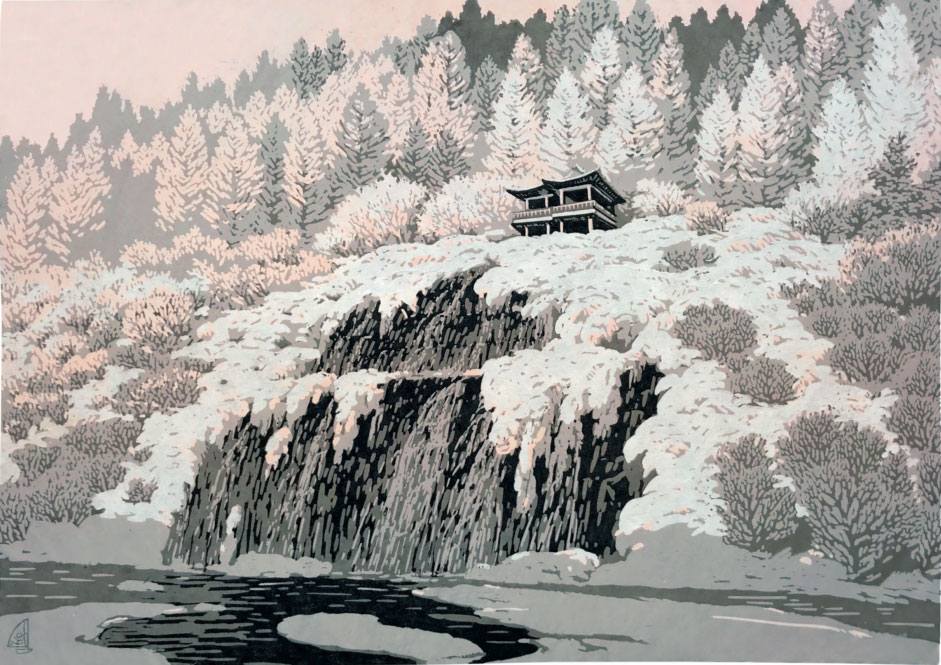 Dynamiting the snowcapped mountains might not sound like the safest way to build a bunch of ski chalets, yet there are other ways to scale the DPRK's peaks, for pleasure, as well as patriotism.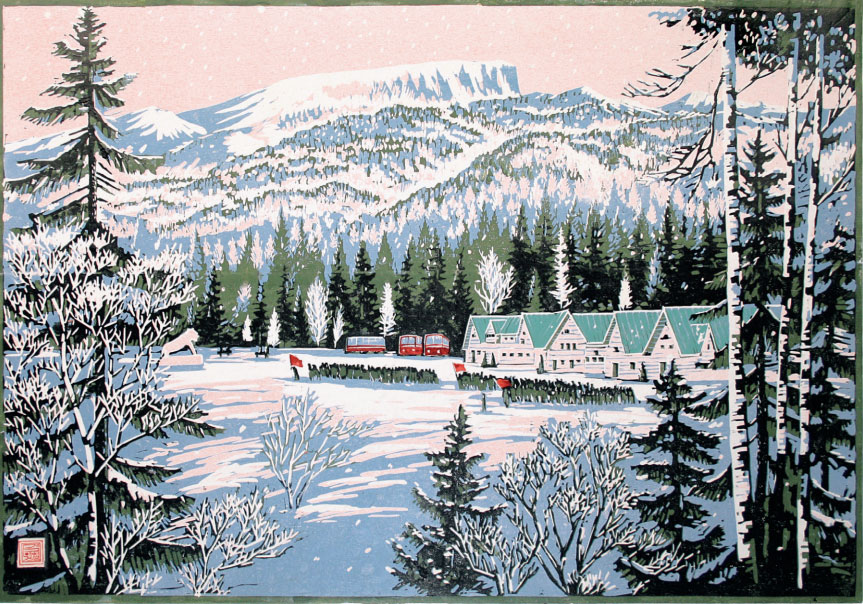 "North Koreans refer to Mount Paekdu as the 'Sacred Mountain of the Revolution' and to all Koreans it represents the birthplace of the Korean nation," writes Bonner; in Korean mythology, this snowcapped peak is where the ancient founder of the first Korean nation was born.
"With a depth of 384 metres, Lake Chon lies within the caldera of the mountain," writes Bonner. "From mid-October to mid-June, the lake is typically covered with ice."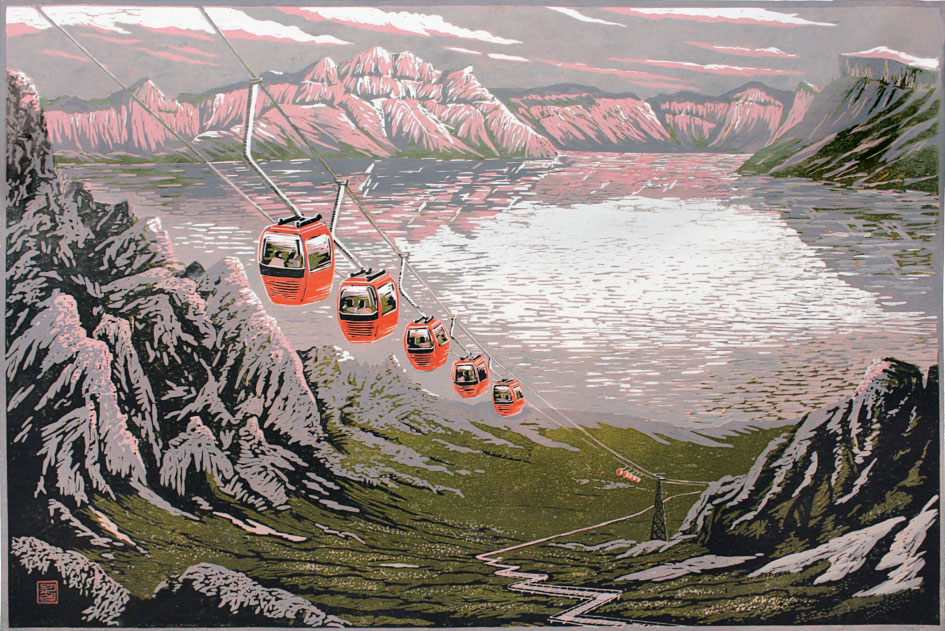 A caldera lake forms when a volcano's peak collapses in on itself. Mount Paekdu remains active, and no one is sure when it will erupt again. This hasn't prevented the North Korean government from running an old Swiss-made cable car up the mountain, though not everyone likes to take these cars to reach the peak. "Young cadets and students will head out on a pilgrimage and walk up to the 2,750-metre-high ridge," writes Bonner. "The nearby Rimyongsu Waterfall is fed by the groundwater from Lake Chon and is a popular destination for visitors. There are popular songs about Mount Paekdu, Lake Chon and Rimyongsu Waterfall, and in North Korea they say that knowing the geography of one's country is patriotic."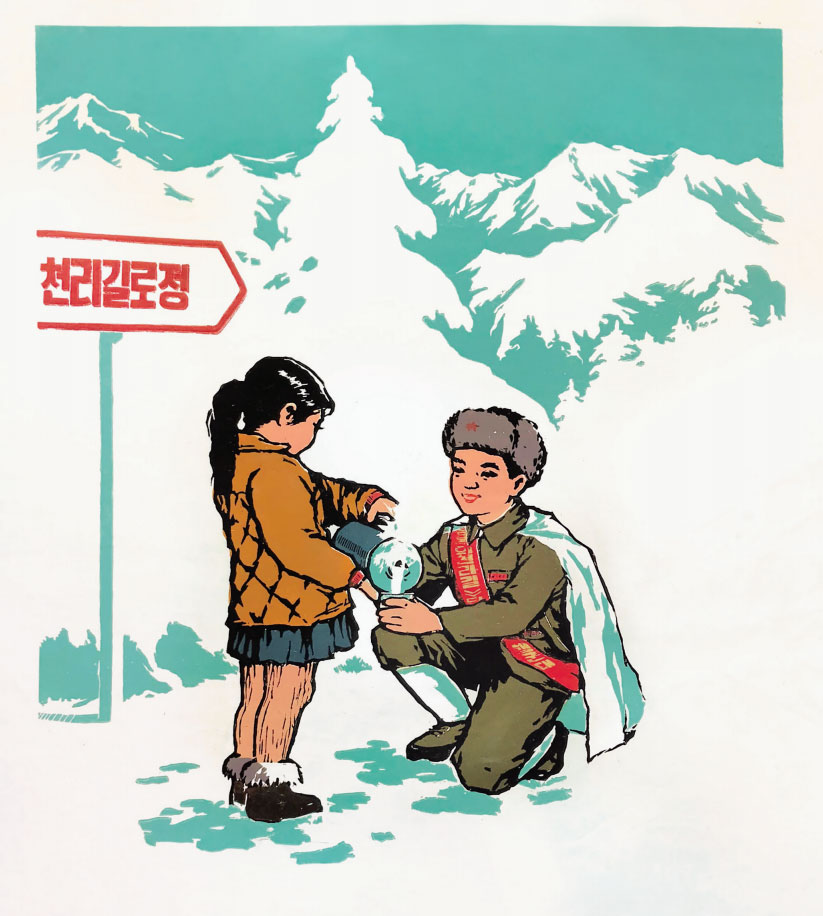 The patriotic exploration of the military dictatorship's snowy climes forms part of childhood holidays too. "Korean history relates the story of Kim Il Sung, age nine, following his parents to the northern Chinese region of Musong," writes Bonner. "When he was twelve, they sent him back to Korea alone, on foot. He stayed with local peasants and lived off the land so he could learn Korean customs, culture and language. It has since become part of the ideological education of children to undertake the 'One Thousand-ri Journey for Learning' pilgrimage. Today they travel partly by bus and stay in hostels, but it gives them a sense of distance and allows them to relate to the lives of the Leaders."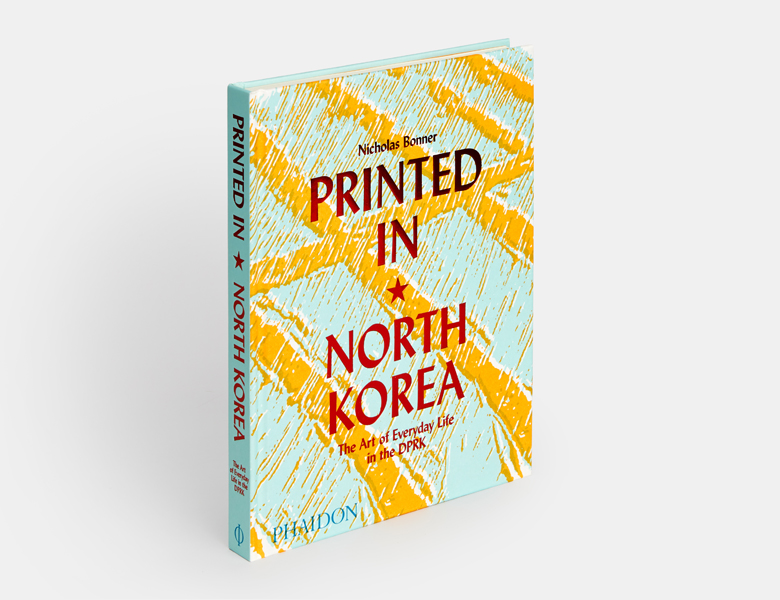 That might sound pretty hardcore in comparison with your average school kids' winter break, but it's just another way in which everyday life is a little different in North Korea. For more pristine and unusual scenes from the DPRK, order a copy of Printed in North Korea here.