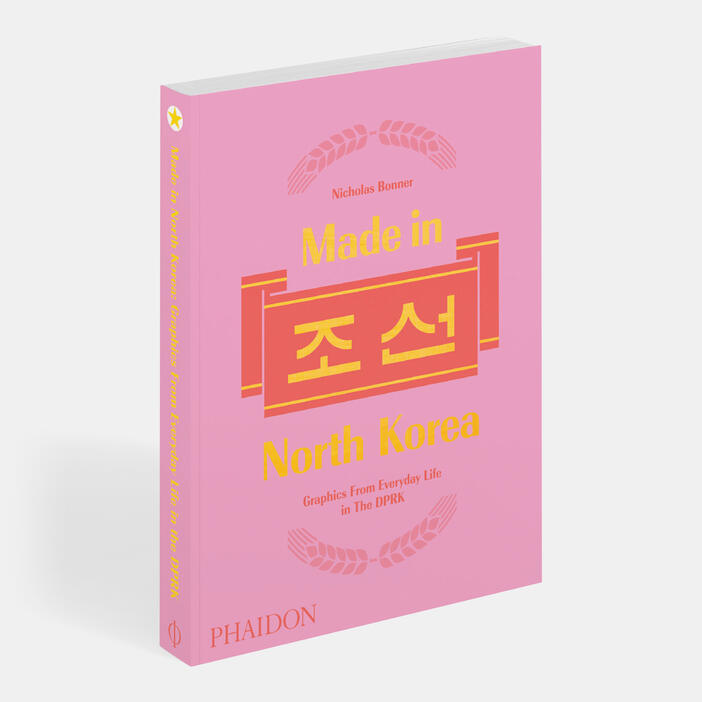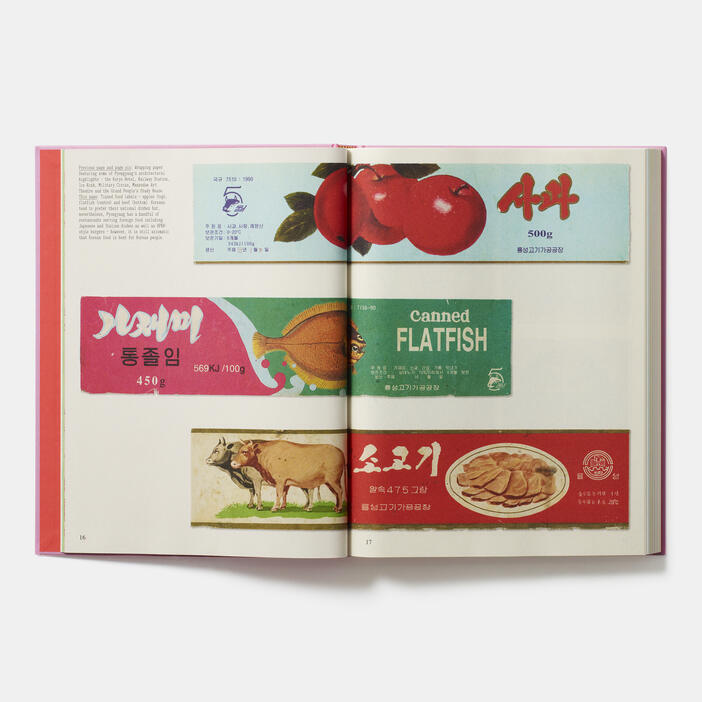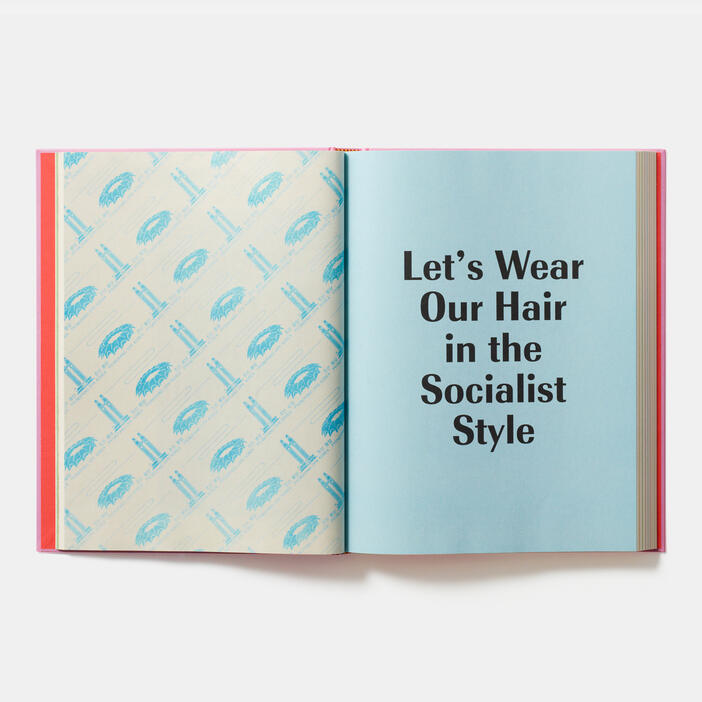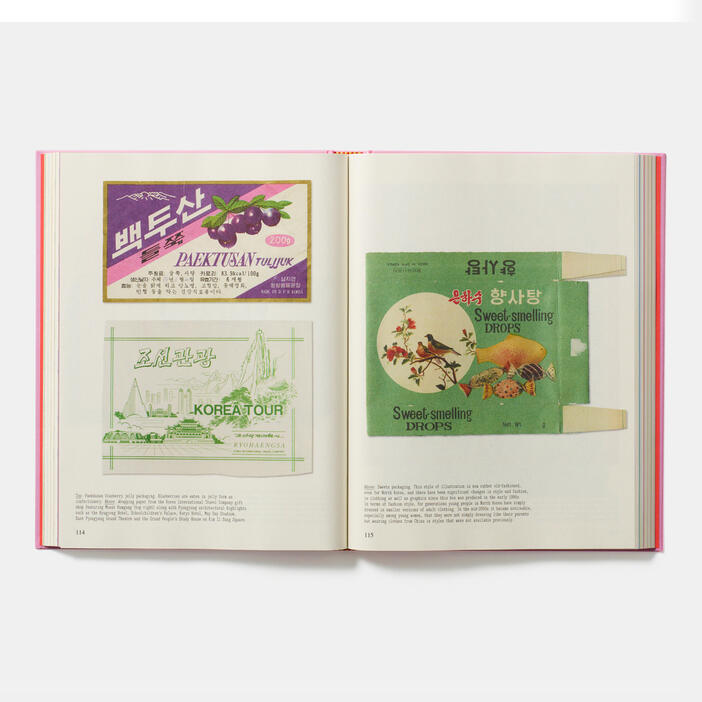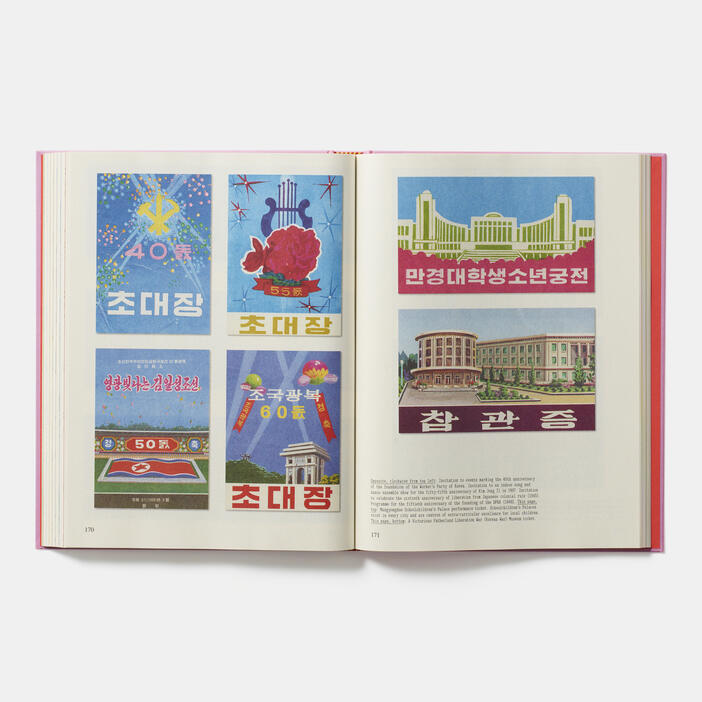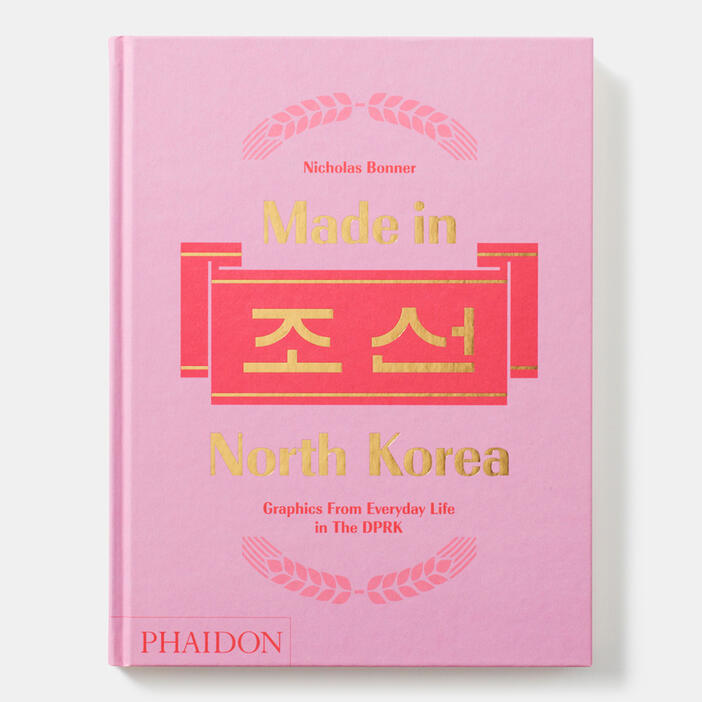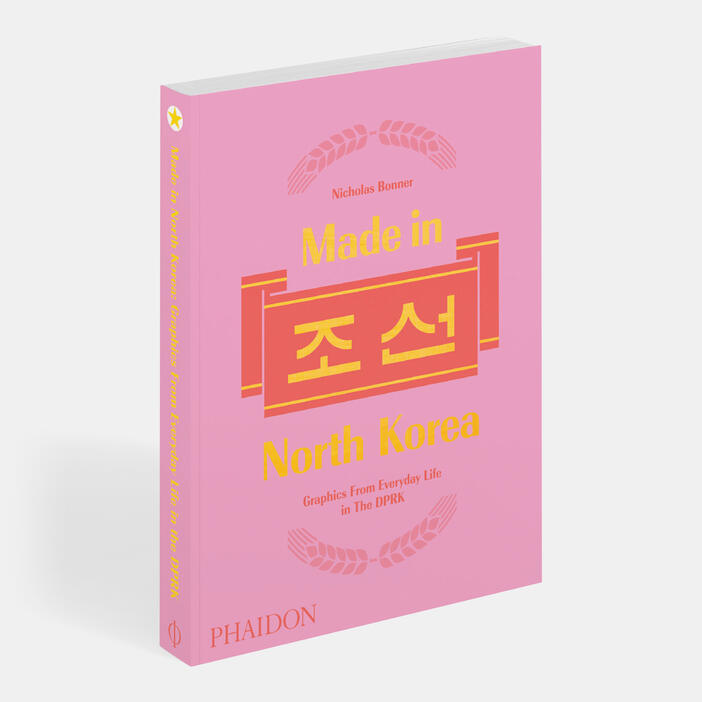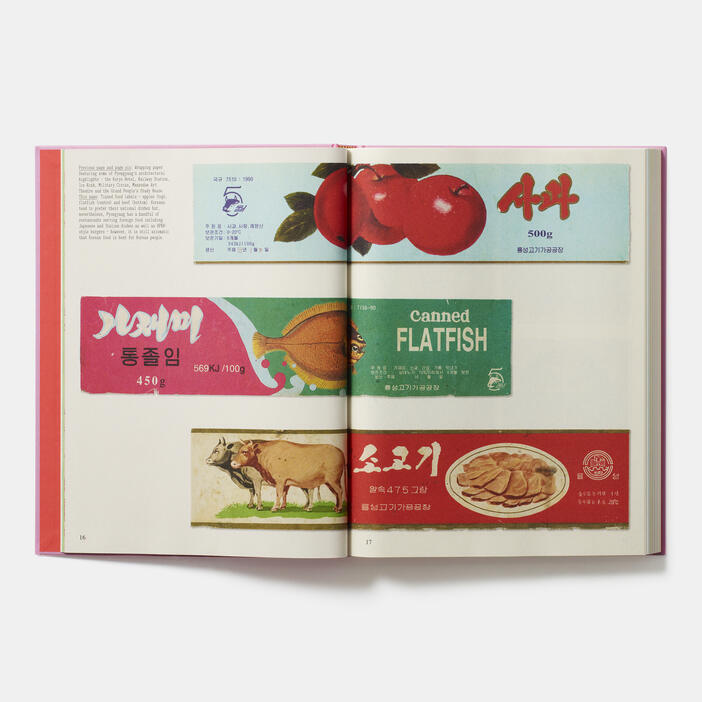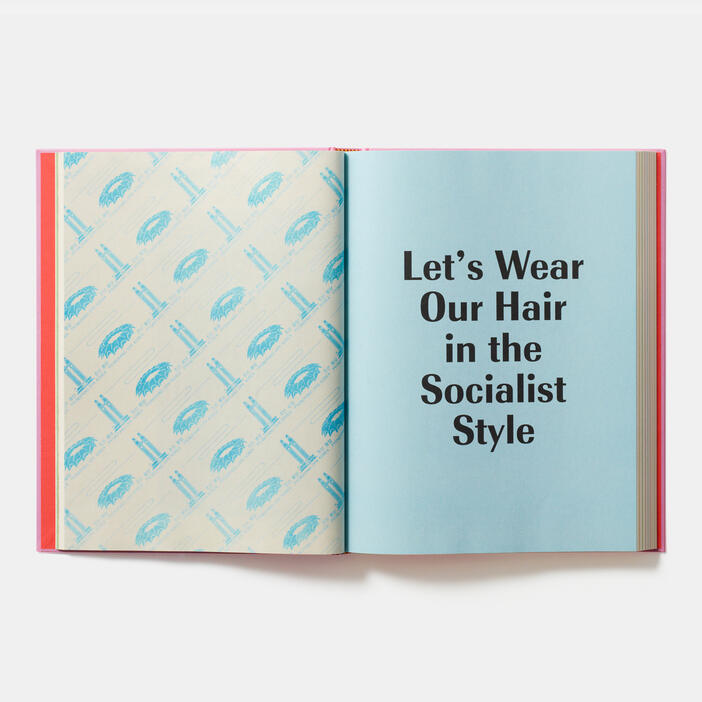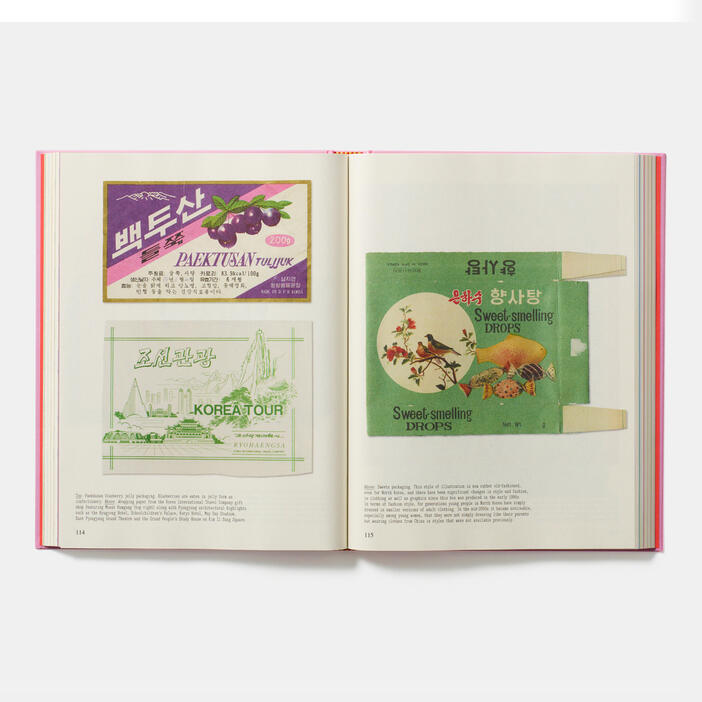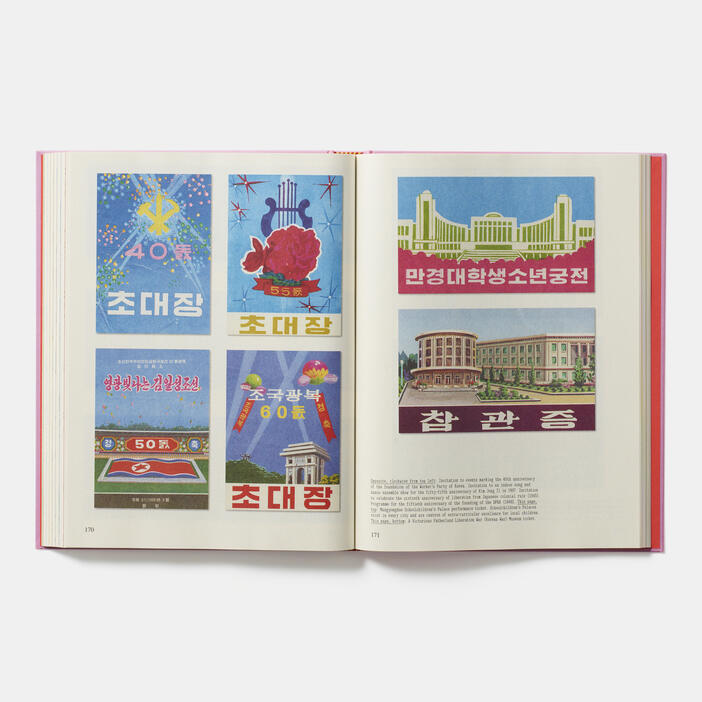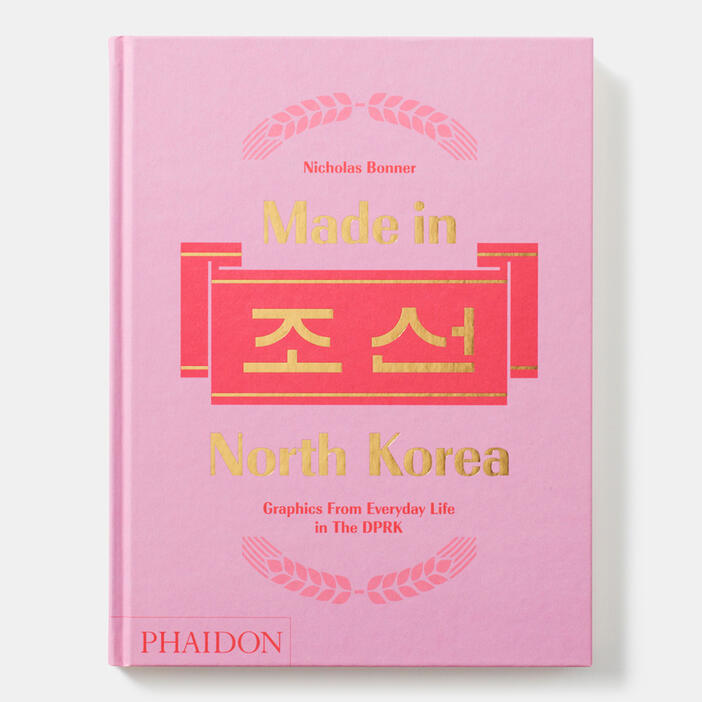 Made in North Korea: Graphics from Everyday Life in the DPRK
Price AUD$49.95 Price CAD$54.95 Price £24.95 Price T39.95 Price USD$39.95 Price €34.95
North Korea uncensored and unfiltered – ordinary life in the world's most secretive nation, captured in never-before-seen ephemera.
Made in North Korea uncovers the fascinating and surprisingly beautiful graphic culture of North Korea - from packaging to hotel brochures, luggage tags to tickets for the world-famous mass games. From his base in Beijing, Bonner has been running tours into North Korea for over twenty years, and along the way collecting graphic ephemera. He has amassed thousands of items that, as a collection, provide an extraordinary and rare insight into North Korea's state-controlled graphic output, and the lives of ordinary North Koreans.
Specifications:
Format: Hardback
Size: 270 × 205 mm (10 5/8 × 8 1/8 in)
Pages: 240 pp
Illustrations: 500 illustrations
ISBN: 9780714873503
Nick Bonner studied landscape architecture in the UK. During a study trip to China in 1993 he visited North Korea and subsequently set up Koryo Tours, based in Beijing, specializing in tourism to the DPRK. Since 2001, Bonner has produced three documentaries on North Korea and a feature film.
"Leaving North Korea is not like leaving any other country. It is more like leaving another universe. I will never truly be free of its gravity, no matter how far I journey." —Hyeonseo Lee, defector
"Inside, I'm assaulted by the evening propaganda broadcasts coming over the apartment's hard-wired loudspeaker. There's one in every apartment and factory floor in Pyongyang." — Adam Johnson, author of The Orphan Master's Son
"Because Pyongyang is the only North Korean city frequented by foreigners, the regime goes to great lengths to ensure that its inhabitants make a good impression with their appearance and are ideologically sound." —Barbara Demick, author of Nothing to Envy: Ordinary Lives in North Korea
"[D]ocuments a secretive side of a country's culture that very few ever see or experience." —Hypebeast
"Nicholas Bonner has assembled a fascinating collection of graphic ephemera from the country - everything from comic books to canned sardine wrappers and airsick bags to cigarette boxes. Steeped in Cold War-era Communist iconography and antiquated fonts, this coffee-table book reveals a country with a design aesthetic frozen in 1950s amber, and much of it is enchanting and beautiful to behold." —The A.V. Club
"The Democratic People's Republic of Korea is a place of endless fascination... Nicholas Bonner [...] in a solid position to consider, in impressively vast detail, the Democratic People's Republic of Korea's state-controlled design output... Thousands of items, from tinned food labels to invitations for state performances, many strikingly beautiful in design, are laid across 240 pages, bringing with them many hours of browsing." —ItsNiceThat.com
"An insight into the banalities of a country's whose name is synonymous with the cult of personality, political and cultural oppression, and the threat of nuclear war." —independent.co.uk
"Graphic designs used in adverts for drinks and sweets offer a hint of luxury and a break from daily monotony." —Wired
"The few examples of North Korean design seen by those outside the secretive state show a number of recurring themes... But now a different side of modern design in the country - one rarely considered by non-North Koreans - is being showcased in a new book." —CNN.com/style
"The most comprehensive collection of North Korean graphic ephemera to date." —i-D.vice.com
"Fascinating... Essays by Bonner provide an insight into daily life and culture in the country and highlight some recurring themes in North Korean design... A rare glimpse of the country's visual culture and shows how the ideology of the Workers' Party is expressed in everything from cosmetics to cigarette cartons." —CreativeReview.co.uk
"Fascinating... Beautifully produced and printed on toothy uncoated paper, with an appealing use of colour throughout, the book contextualises its content through essays and extended captions, encouraging readers to consider not only the images' visual appeal but also what they can tell us—through their appearance, style, origin and means of production—about North Korea itself." —Grafik.net
"Specialist Nicholas Bonner offers and insight into this isolated, fiercely ideological society."—The Observer
"A different side of the world's most mysterious country."—Big Issue
"Quirky and evocative... Reveals the compelling and surprisingly beautiful graphic culture of a country famous for its extreme levels of social, political and cultural control... Stunning."—New Design
"A world of spectacular design... The book itself is absolutely beautiful... Bonner gives you an intimate insight into the visuals of daily life in North Korea - and what you discover is truly incredible... North Korean artwork feels familiar yet fresh; dated yet timeless... Essays provide an element of context in a society that baffles the Western world."—Photoshop Creative
"An extraordinary insight... There is much to be learned here... A fascinating read, which will appeal to designers or those interested in learning more about this deeply secretive state."—Dante Magazine
"The world's most secretive nation is captured never before... [An] arresting collection... A remarkable insight into the lives of ordinary North Koreans."—Tatler
"There are few countries that pique your interest more than North Korea... Good news, then that Nicholas Bonner has compiled Made in North Korea...An unparalleled insight in daily life into daily life in the DPRK... Get ready to have your curiosity well and truly sated."—ShortList
"[A] beautifully designed book that highlights the relationship between the country's visual culture and its national identity."—Hyperallergic
"[O]ffers a unique glimpse into the lives of North Koreans."—Globe Style Advisor (The Globe and Mail)
"In this new book from Phaidon Press, these East Asian design remnants offer fascinating insight into the notoriously closed off country."—The CultureTrip
"An eerily timely look at North Korea's fascinating and surprisingly beautiful graphic culture."—New York Magazine Online
"...Takes an unconventional approach to viewing the DPRK: through the lens of graphic design. It looks at everything from packaging to hotel brochures and luggage tags to learn more about the mysterious country." —Elle
"Fascinating." —CreativeReview.co.uk
"A vast collection of ephemera from the secretive state showcasing designs on everything from cigarette boxes to tinned fish to cosmetics." —Quartz
"Admiring the designs' idiosyncrasies, rhythmic artwork and craftsmanship, Bonner's text describes the beauty and mystery of everyday life in the totalitarian state... A rare glimpse." —Communication Arts Magazine
"In Made in North Korea, Bonner shares his most intriguing finds, with the hundreds of state-controlled graphic designs published here being seen by the rest of the world for the first time. This book is not your standard travel read (ie. you may not want to drop everything, book last-minute tickets and head to Korea asap), but it does provide fascinating insights into a secretive culture and group of people very much unknown to us." —Isango.com
"...Uniquely beautiful... Showcases a collection of graphic ephemera ranging from food packaging to comic books." —Co.Design
"Takes an unconventional approach to viewing the DPRK: through the lens of graphic design. It looks at everything from packaging to hotel brochures and luggage tags to learn more about the mysterious country." —Elle Online