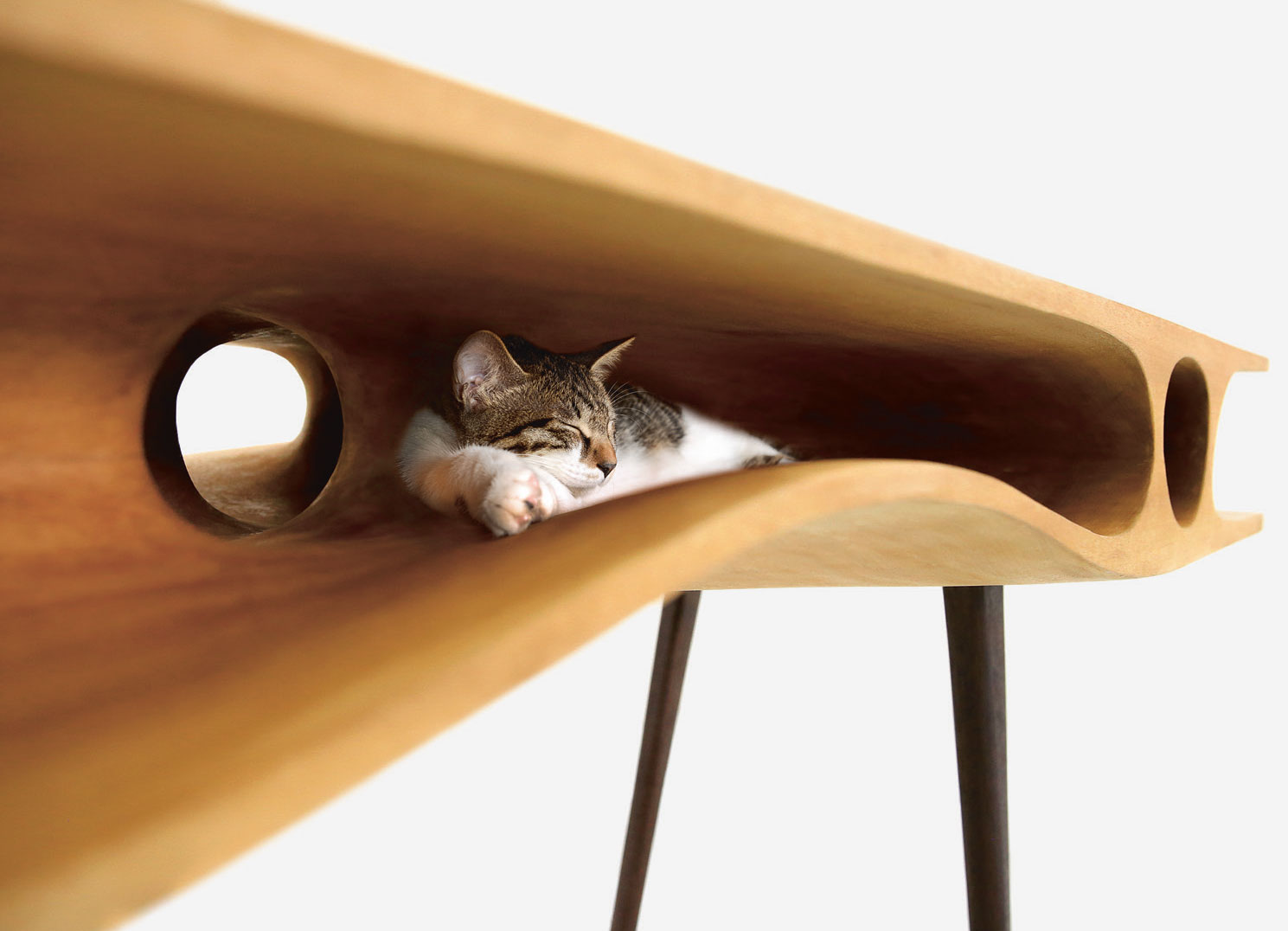 These cat homes will make your home look good too
Get your beloved kitty a bit of furniture like this and you'll soon be feline very house proud . . .
Owning a pet doesn't have to mean fur balls or manky, half-chewed mallard toys all over your living space. There's no reason why pet ownership and great interior design shouldn't go together, as our new book, Pet-tecture: Design for Pets, makes clear. The book details a wide array of inspiring, surprising, and fun collection of contemporary design for pets of different shapes, sizes, breeds, and species, including these excellent, contemporary cat homes. Give your beloved kitty one of these products, and you'll be improving your own home too.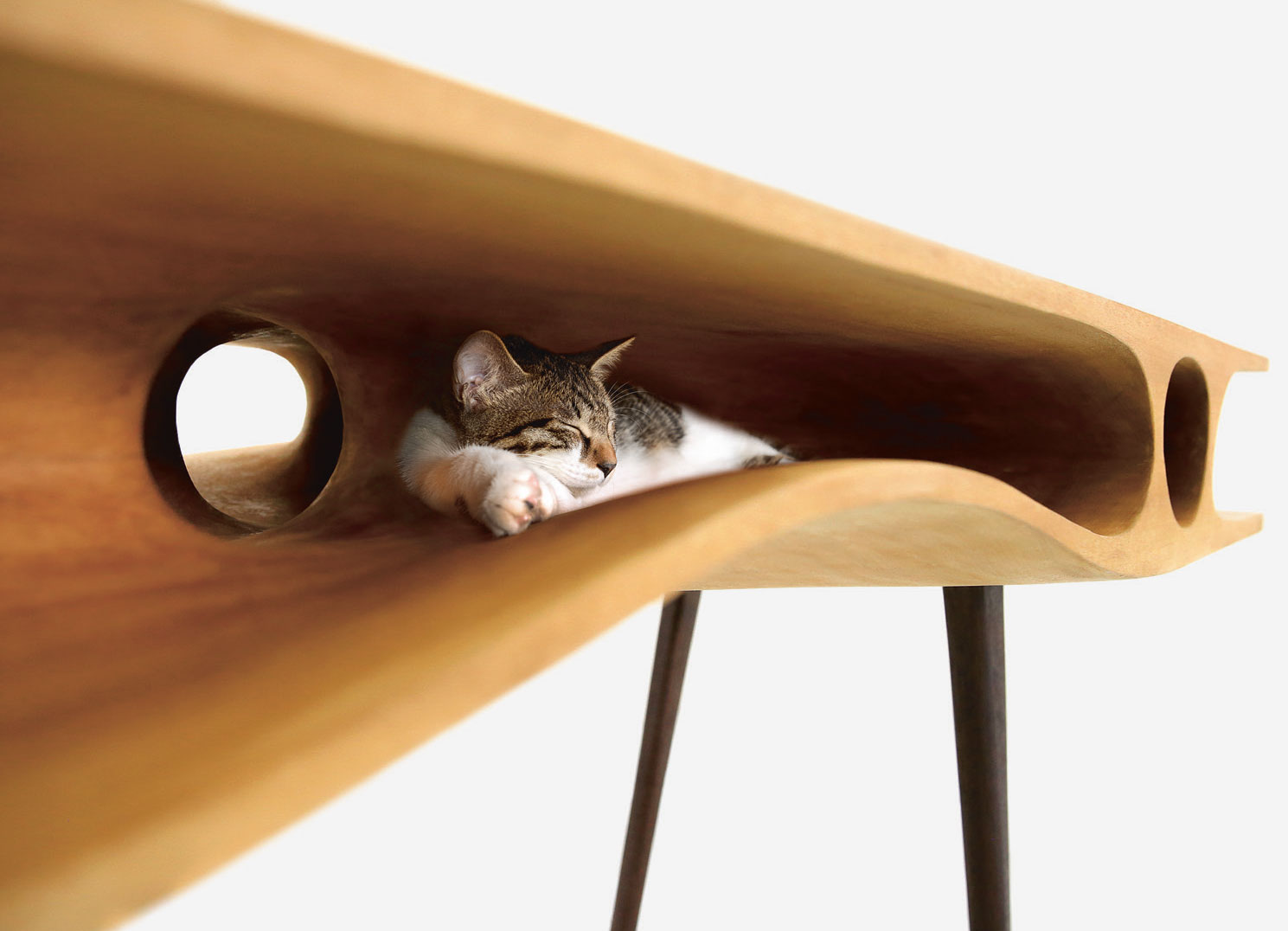 CATable 1.0 by LYCS Architecture Ever been bothered by a feline friend trying to take a nap on your laptop? LYCS Architecture has, which inspired the practice to create this table, at which designer and cat can come together harmoniously. "The holes and beautiful pathways through the table provide an adventure for the cat," explains our new book, "while allowing the owner to work in peace, meaning they never have to say goodbye."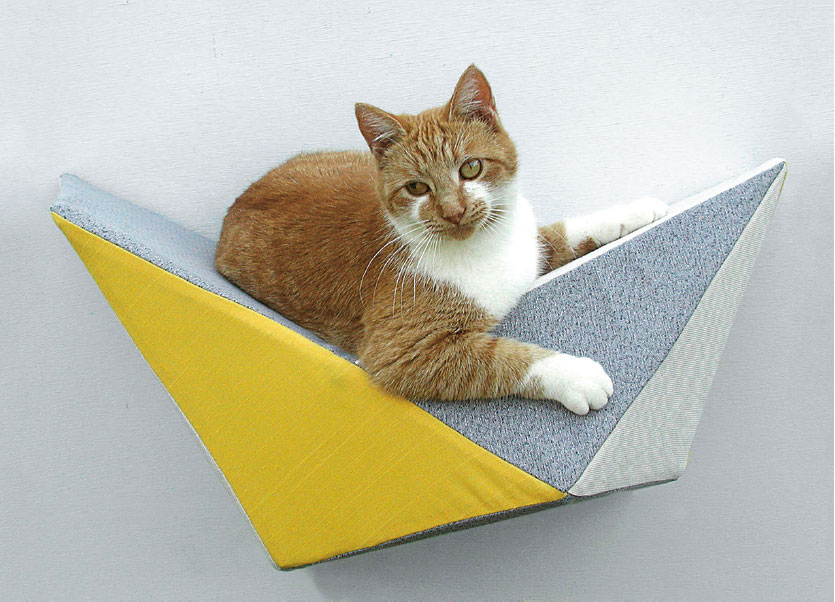 Geometric Cat Bed, by LikeKittysVille These clean line, colourful catnap spots are simple to install, easy to clean, and are eco friendly. "The simple structure is fixed to the wall with two screws and comprises a frame made of sustainably grown plywood, held together by glue," explains our book. "The top surface of the bed juts diagonally upwards creating a protective, cosy area for cats to cradle in, as well as giving the design its distinctive look. Encasing the bed is a removable, machine-washable slipcover made from recycled, vintage fabrics."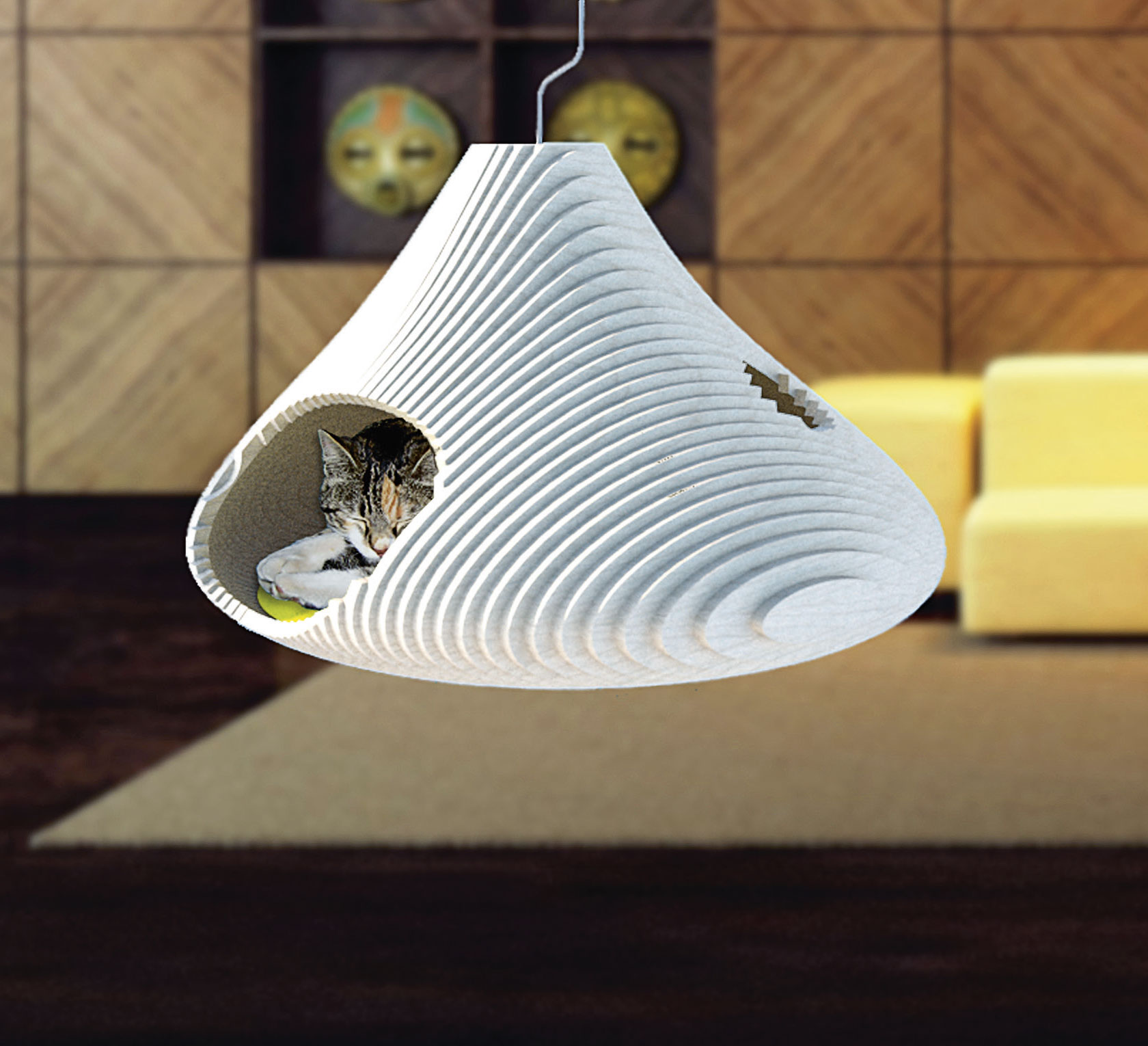 Cat-a-Comb by Atelier Suburban String one of these up in your home, and you get a curvy new conversation piece, while your cat gains a snug new nap spot. "The structure is made of birch plywood, the layered edges of the exterior contrasting with its teardrop shape," says Pet-tecture. "Simulating the natural resting places of domestic cats, such as in cardboard boxes or on top of bookshelves, the piece looks to suit all cat characters, with the design allowing them to reside on the floor or be hung from the ceiling."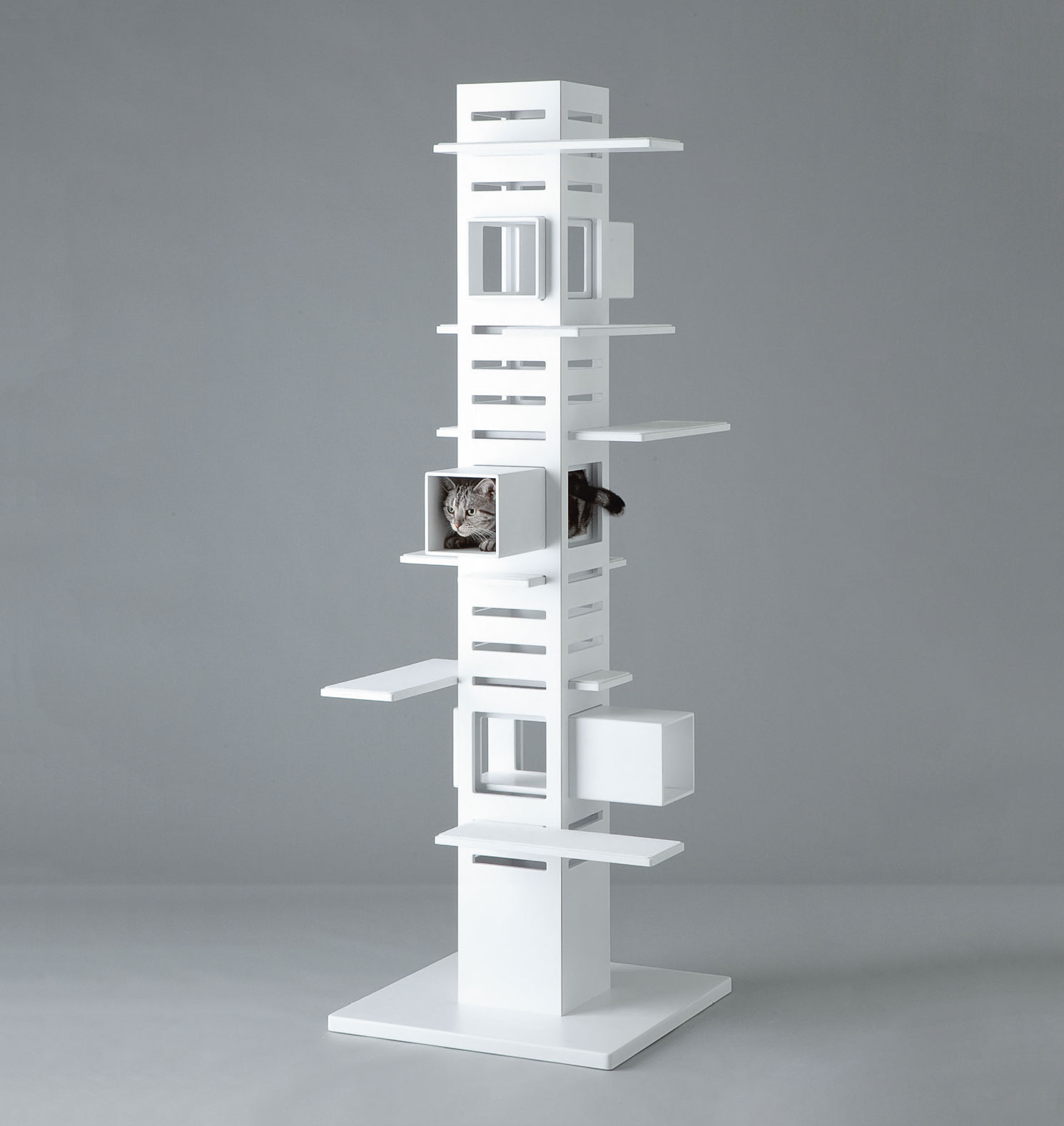 Necobaco by Clavo This piece of Japanese cat furniture is highly adaptable, offering cats plenty of options, while also fitting into many different domestic settings. "Comprising movable boxes and platforms, this towering cat tree looks great in any surrounding," says our book, "be it a plant-filled conservatory, or a book-lined library. Each shelf has a lining of fine carpet to provide comfort and a more stable launching and landing pad, with the three adjustable boxes being small, in line with a cat's preference for exploring nooks and crannies."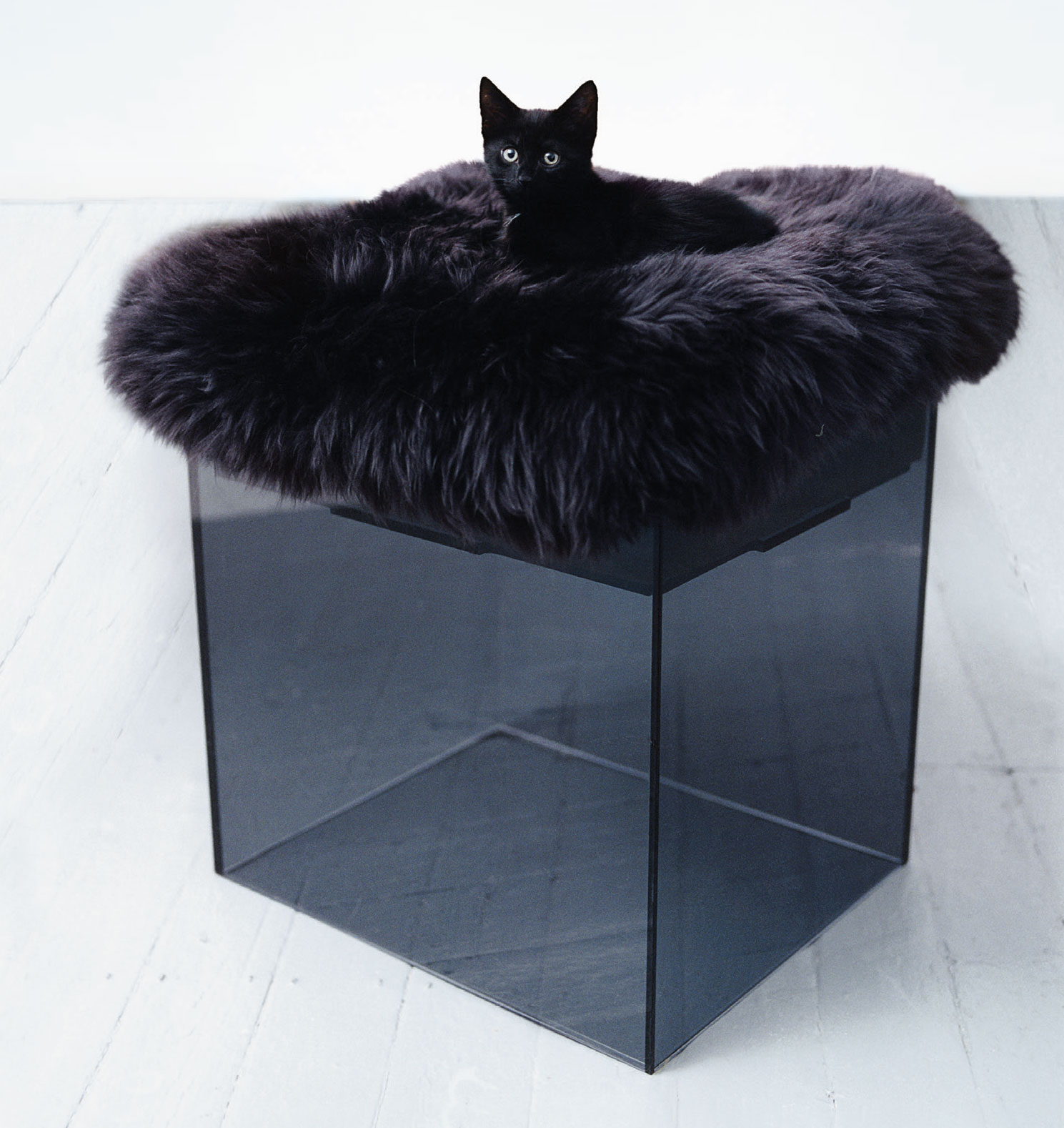 Loulie Cat Tower by BOWOW London This cat basket might look like the kind of thing a Bond villain would favour. However, proceeds from the Loulie Cat Tower actually go towards a good cause. "Elevated just under fifty centimetres (twenty inches) off the ground, the acrylic tower acts as a vantage point so that cats can keep tabs on their surroundings," says our new book. "Crowning the top of the design is a deluxe sheepskin cushion filled with memory foam. Even though WowBow's aim is to spoil pets with their designs, a percentage of all their sales goes towards animal welfare charities in the UK."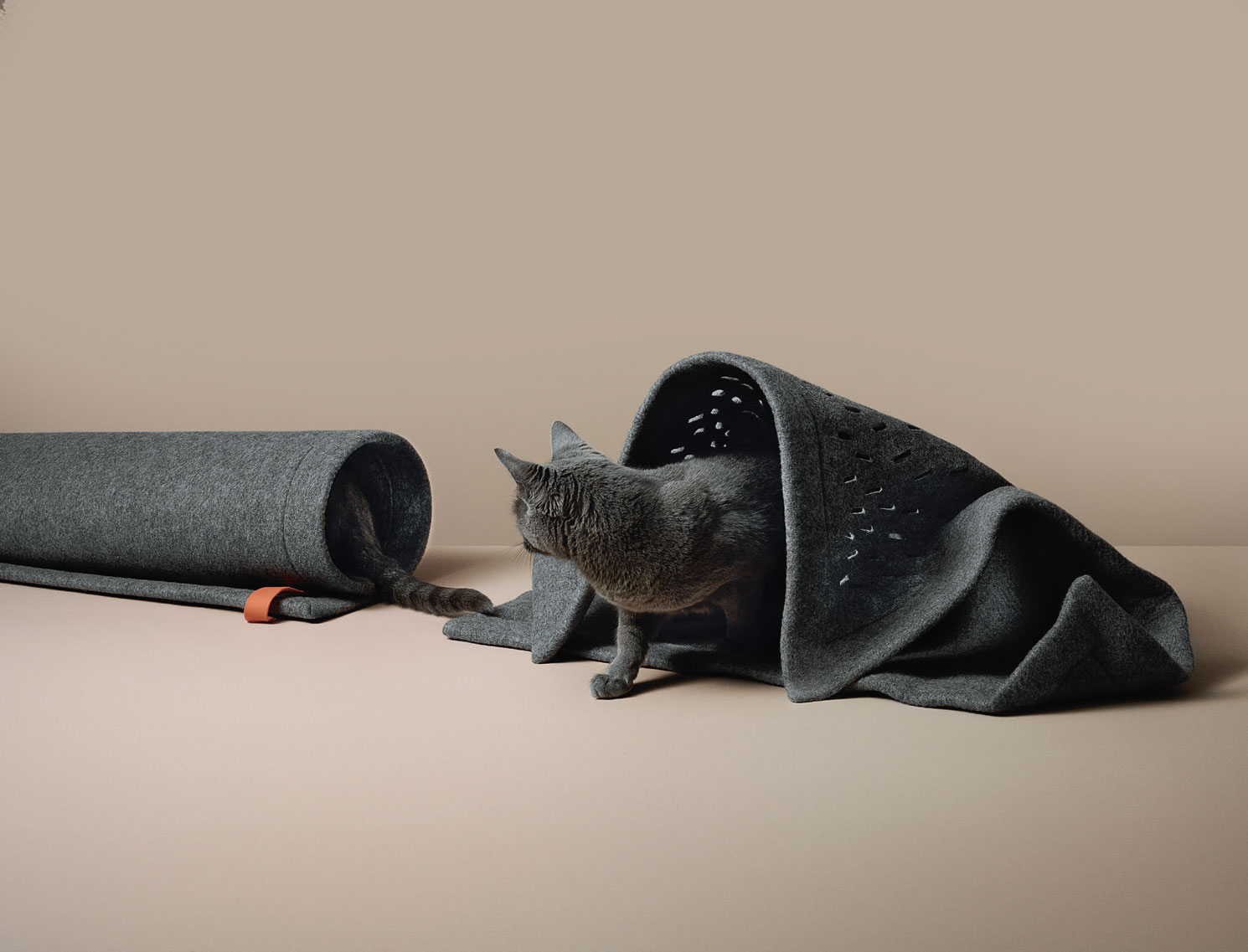 Mouldable Blanket by DOTE The humble blanket has long been a source of comfort for both man and beast. However, this felt and metal update now enables cat owners to shape their pet's home according to its needs. "The blanket has superfine copper wire woven into the edge of the fabric, making the design malleable and able to be sculpted into a variety of shapes to suit the cat's temperament," explains our book. "It can be moulded into a sheltered cave for the sleepy or introverted, or into tunnels for the extroverted and adventurous cat."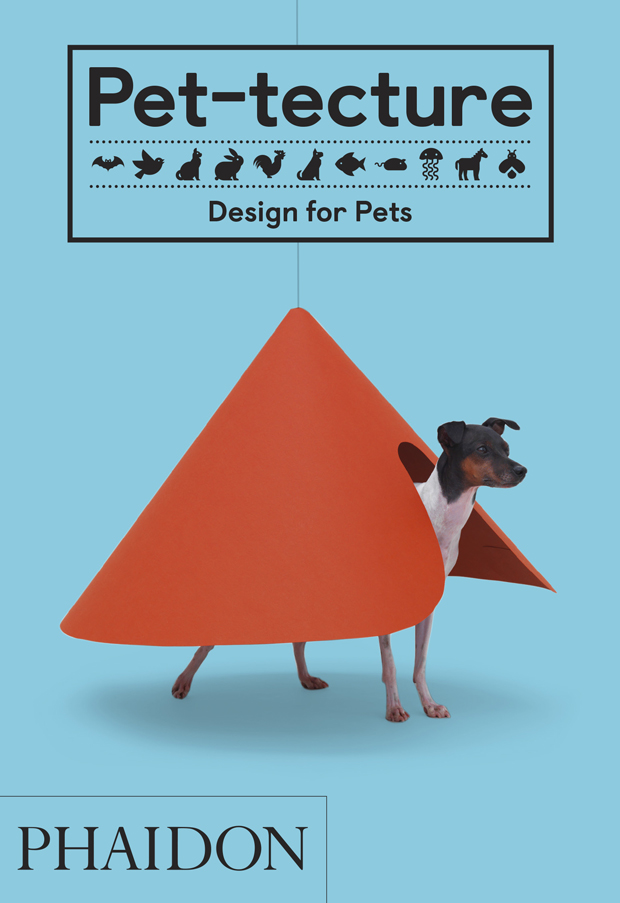 Inspired? Find out how you can house your pet in a fine piece of contemporary design by buying a copy of Pet-tecture: Design for Pets here.