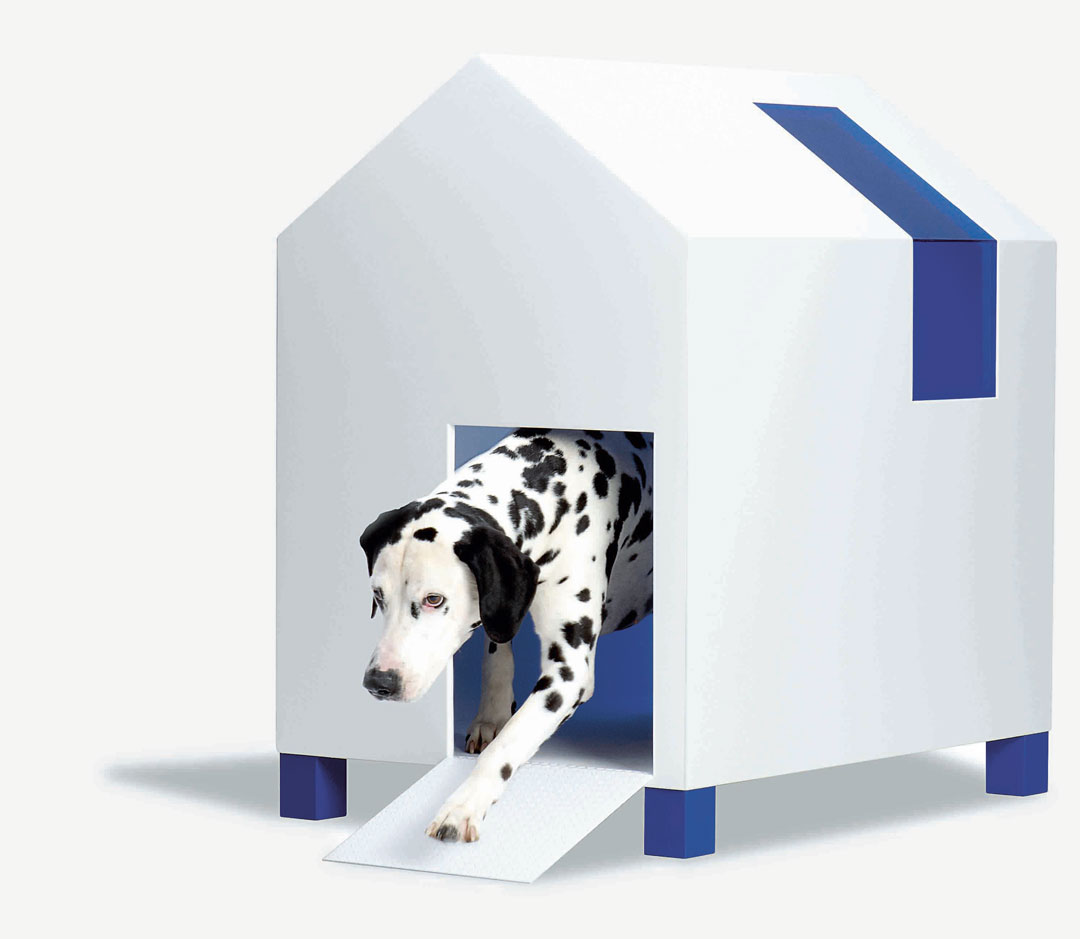 These doghouses will make your home look good too
No more ruff sleeping with these beautiful pieces of dog-focused design featured in our new book Pet-tecture
Has the doghouse gone out of style? Recent research indicates that 60 percent of American dog owners regard their pet as part of the family, and quite a few let the animals sleep in their beds. That's a pity, because they're forgoing the chance to indulge both themselves and their dog in beautifully designed domestic objects, as featured in our new book Pet-tecture: Design for Pets.
The book features a wide range of beautiful, contemporary, and quirky design products for pets of different shapes, sizes, breeds, and species, including these excellent, doghouses. Get one for your dog, and you'll end up sprucing up your own pad too.
Cromo by FORMA Italia (above) Can't afford your own high-spec contemporary Italian house? Then get this one, for your dog. It's made from hard-wearing aluminium and plastic, and is also produced with a blue base and red highlights to match your dog. Sort of. "The range comes from the new FORMA Italia branch of Chiavari, a new brand that solely focuses on luxury design for pets," according to our new book.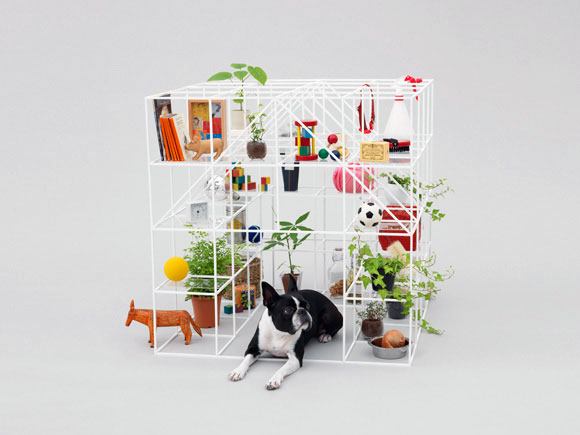 No Dog, No Life! By Sou Fujimoto Followers of this famous Japanese architect may find this design brings to mind Fujimoto's famous House NA. Others may simple enjoy the dual functions combined in this product. "While the internal hollowed-out space is solely for the dog, the surrounding shelves are the boundary between human and animal," says Pet-tecture. These "can be used as storage for anything that gets used in daily life, positioning the dog as keeper of the most loved elements of the home."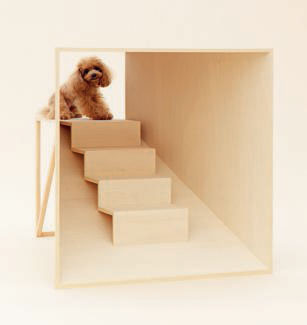 D-Tunnel by Kenya Hara Want to raise your animal up to your level? Then get this. "With the aim of allowing smaller dogs to meet and greet their owners at eye level, this design from Kenya Hara of the Hara Design Institute is literally a raised platform," says our book "Joining the twelve other designs in the Architecture for Dogs initiative for Design Miami 2012, the D-Tunnel was built with a Teacup Poodle in mind and works as a 'scale modifier' to bring balance to the size difference between pet and owner."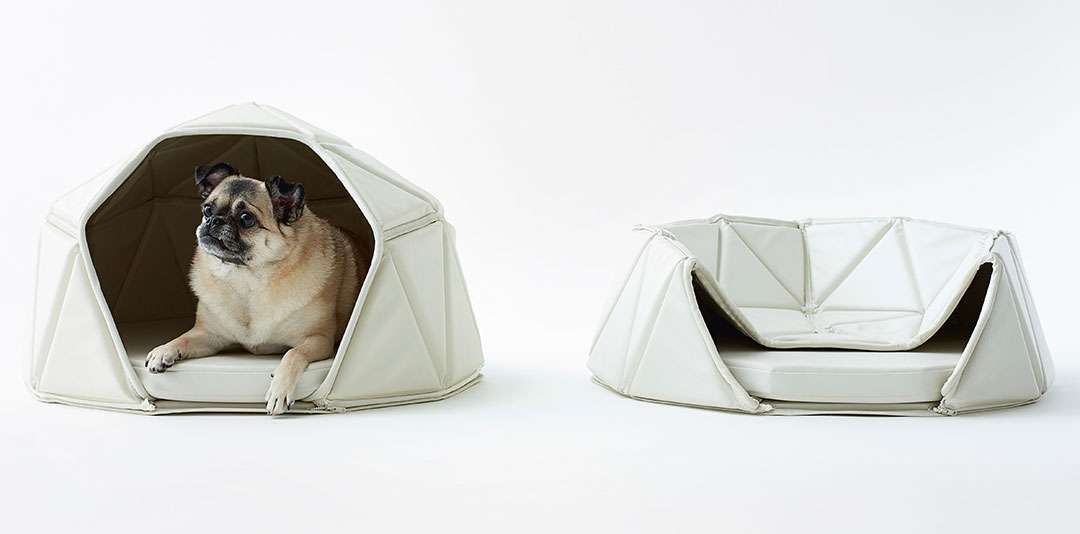 Heads or Tails by Nendo If you can't settle on a basket or a doghouse for your mutt, then get this smart hybrid. "When the dog cosies up inside the bed, it becomes a protective shelter. But if the animal jumps on top of it, it becomes their comfy beanbag or cushion. "Made out of a soft artificial leather, the bed is available in black or white to complement most home interiors."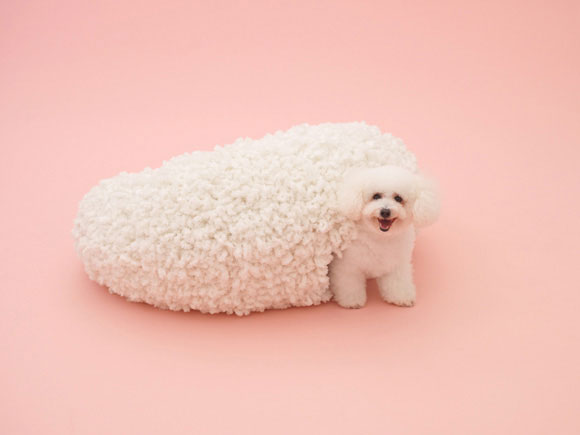 Architecture for the Bichon Frise by Kazuyo Sejima This fluffy design by the co-founder of the SANAA architectural firm is only fit for one breed, but boy, does it suit that animal. "Looking at the characteristic, fluffy texture of the Bichon Frise's fur, the piece almost resembles a Bichon – a giant fluffy cloud. Sejima's design is only completed when the dog curls up into the bed – the architecture and animal merging to become one."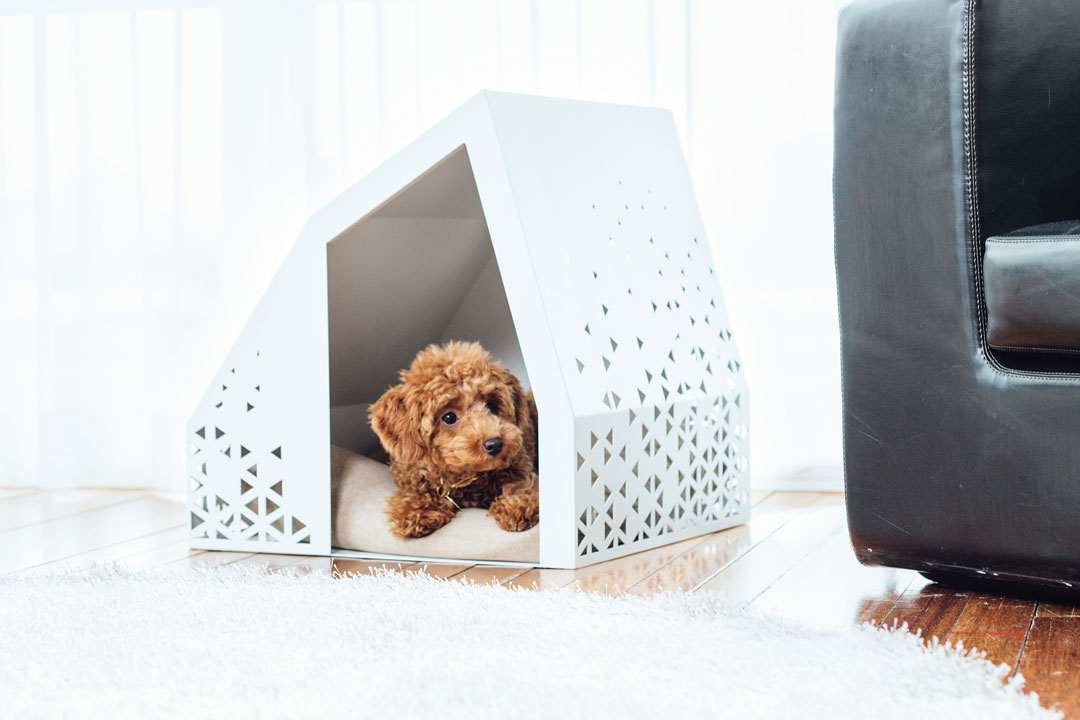 Oshu by Bad Marlon Natural light is rarely a consideration when creating a doghouse, yet it's the guiding principle in this, South Korean example. "Wanting to create an environment of same-design-identity between dog and owner, the aim is for pets to enjoy the sunrise and sunset just as humans do," says Pet-tecture "Made from powder-coated steel, the white exterior adds to the aesthetic lightness of the structure, making it perfectly suitable for modern or contemporary interiors."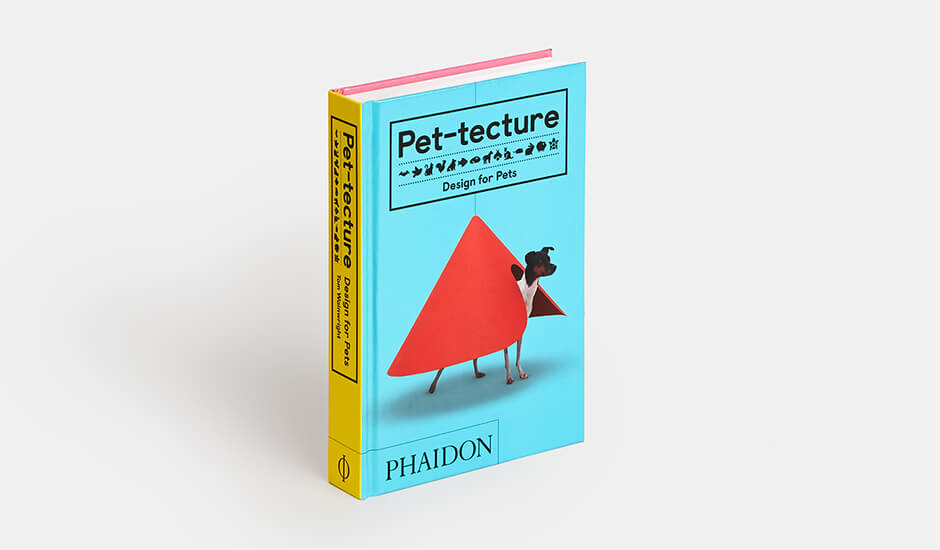 Inspired? Find out how you can house your pet in a fine piece of contemprorary design by buying a copy of Pet-tecture: Design for Pets here.