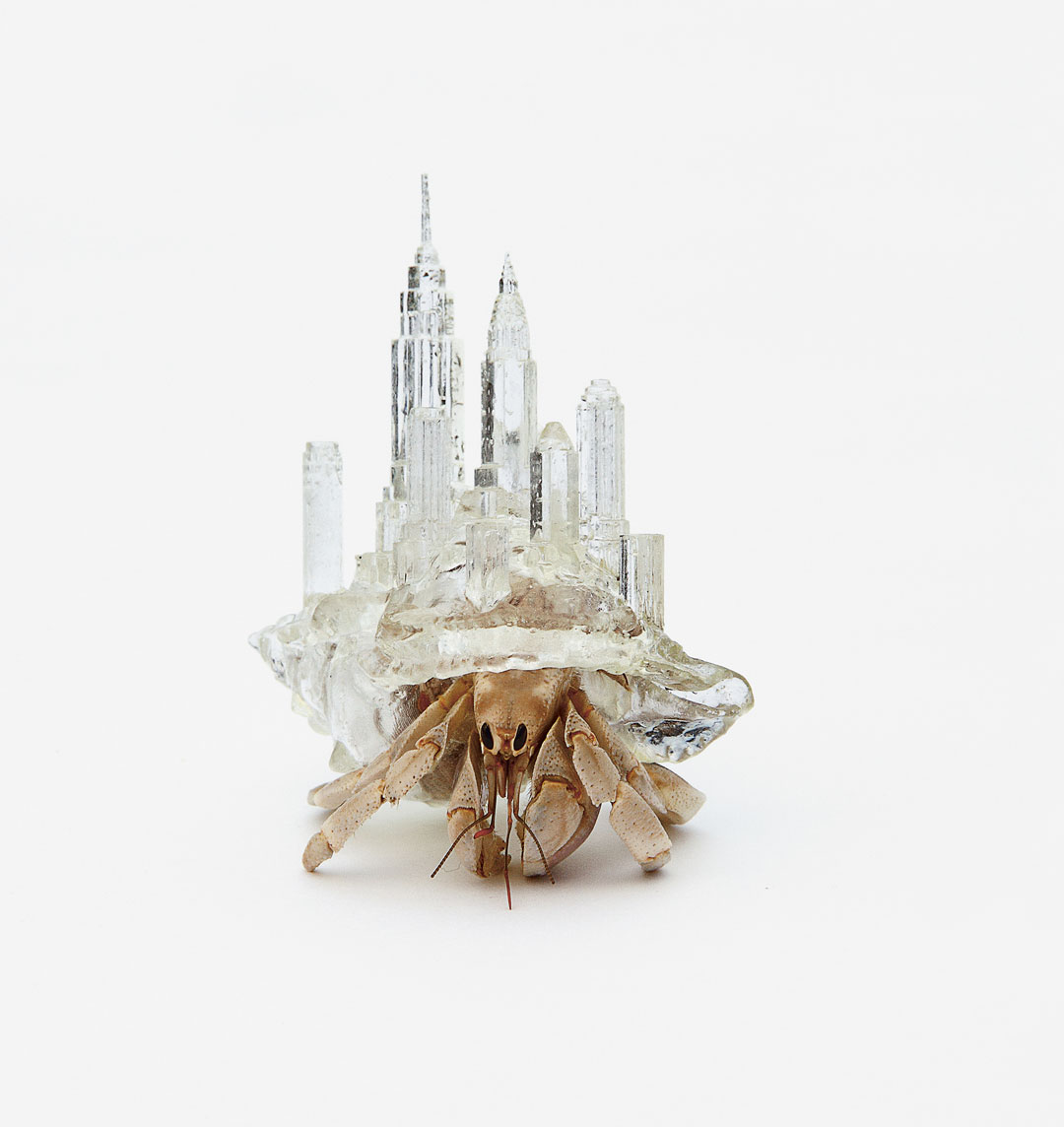 Highly unusual homes for highly unusual animals
Got a homeless horse or a hermit crab looking for a crib? Then pick the perfect place from our book Pet-tecture
A dog might serve as a loyal companion, and a cat can certainly frighten the mice away (and occasionally bring them to you - hurray!). But what does a hermit crab, a turtle or a swarm of bees bring to a home? Some excellent opportunities for home improvement we'd say after leafing through our new book Pet-tecture: Design for Pets which brings together some of the most exquisitely conceived cat baskets and doghouses to ever house a domestic animal. However, there are plenty of works featured in this new book that reach beyond the wilds of the petshop to serve a wider range of more varied beasts. Take a look at this selection.
Shelter for Hermit Crabs by Aki Inomata (above) Artist Aki Inomata's idea to provide hermit crabs with a shelter was inspired by the No Man's Land exhibition in 2009, at the French Embassy in Japan. That year, the French handed back their embassy land to the Japanese. Although the land will be returned to the French in fifty years time, the temporary arrangement symbolizes peace and cooperation. Made of 3D-printed resin, Inomata's work of art shelters take the form of cities around the world, playing with the idea of exchanging nationalities, crossing borders, and giving a sense of identity for migrants and refugees.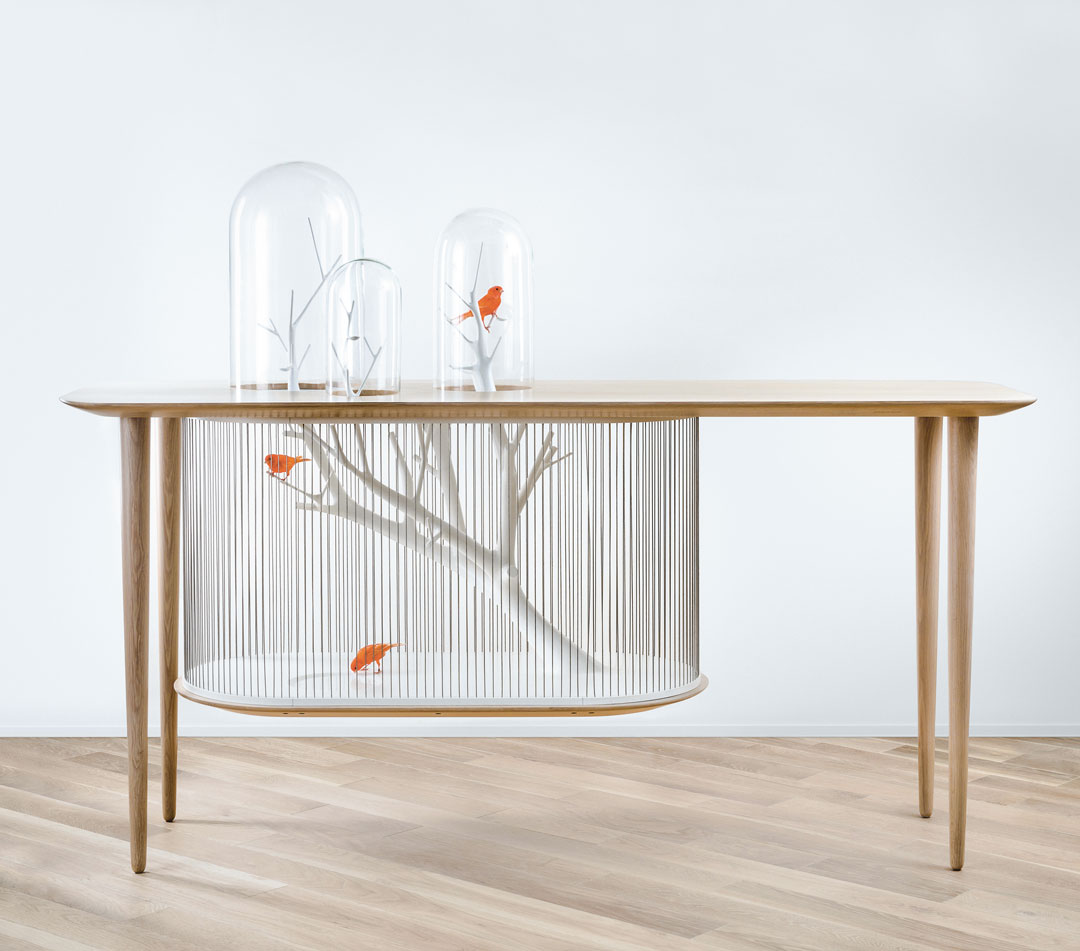 Cage Archibird by Grégoire de Laforrest This hybrid of bird cage, table and cabinet of curiosities looks good to us, and also gives the bird a perch with a view. "The uppermost branches of the white-lacqured tree rise through the table, allowing the birds to better view their surroundings through three glass bell domes," explains Pet-tecture "Supported by four legs, the oak base of the birdcage connects to the bottom of the table with stainless steel cables."
Bee Block & Bee Brick by Green&Blue Want to incorporate these precious pollinators into the urban (or even rural) environment? Then try these bee-friendly blocks. "Made from concrete in various colours, they can be built into a wall or left freestanding in a garden," explains our book. "Each cavity offers shelter and can be used to lay eggs in, with earth or vegetation sealing and protecting the entrance until they hatch in spring."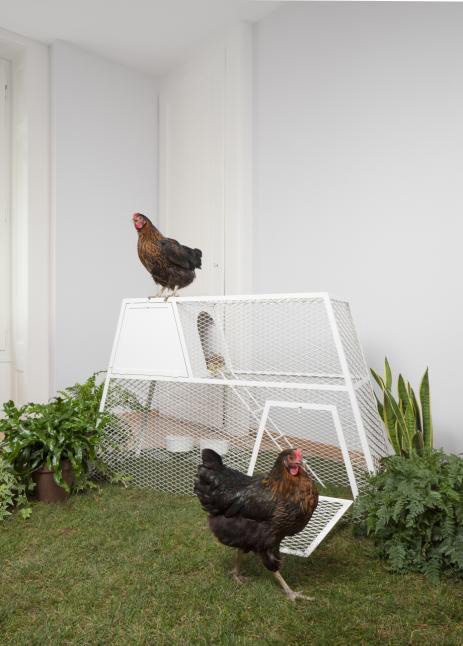 Germaine by Jessica Brancato and Antoine Guay You can bring the chickens home to roost - quite literally - with this indoor coop. "It is formed of white coated steel, with metal mesh enveloping the trapezium-shaped structure," explains our book. "The door to the coop doubles as a ramp, leading to a raked ladder that offers entry to the sheltered sleeping quarters."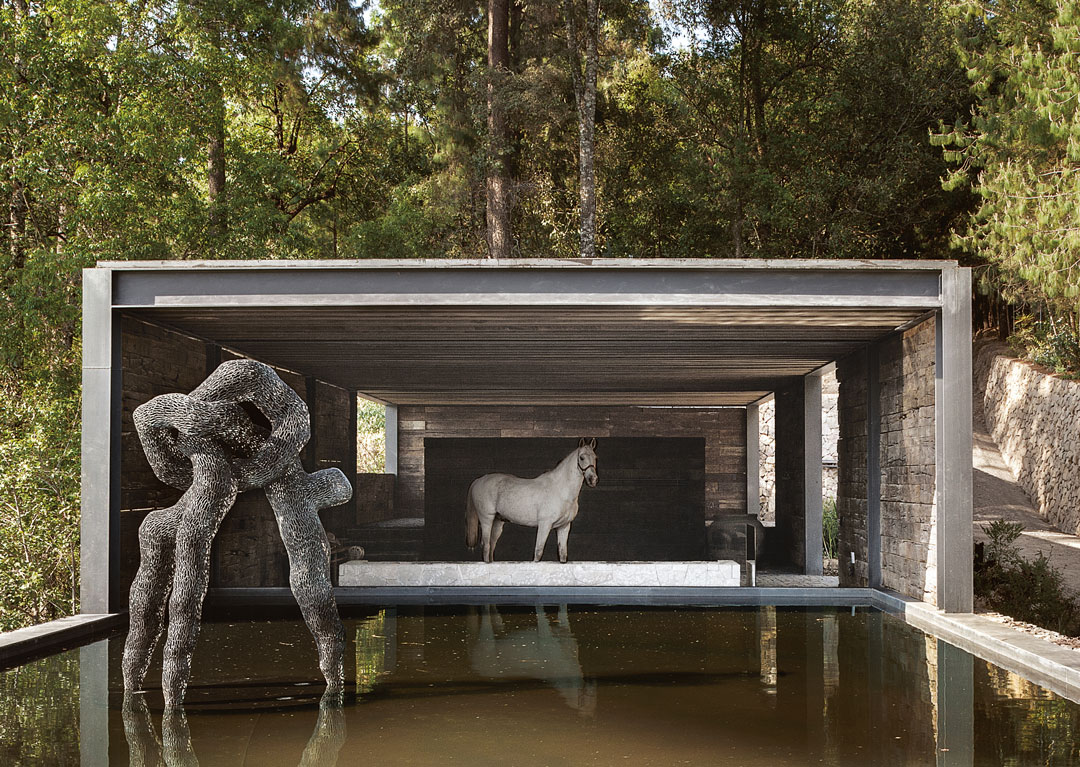 Stables at El Mirador by CC Arquitectos This Mexican horse stable repurposes some lowly old materials to make this highly prized building. "Built in the middle of the woods, at the highest point of a hill south-west of Mexico City, sits El Pabellón El Mirador stables," according to Pet-tecture. "The large, ground-floor entrance is designed to receive horse and rider, who enter a spacious and rustic area bound on three sides by reclaimed wooden railway sleepers that support the mezzanine."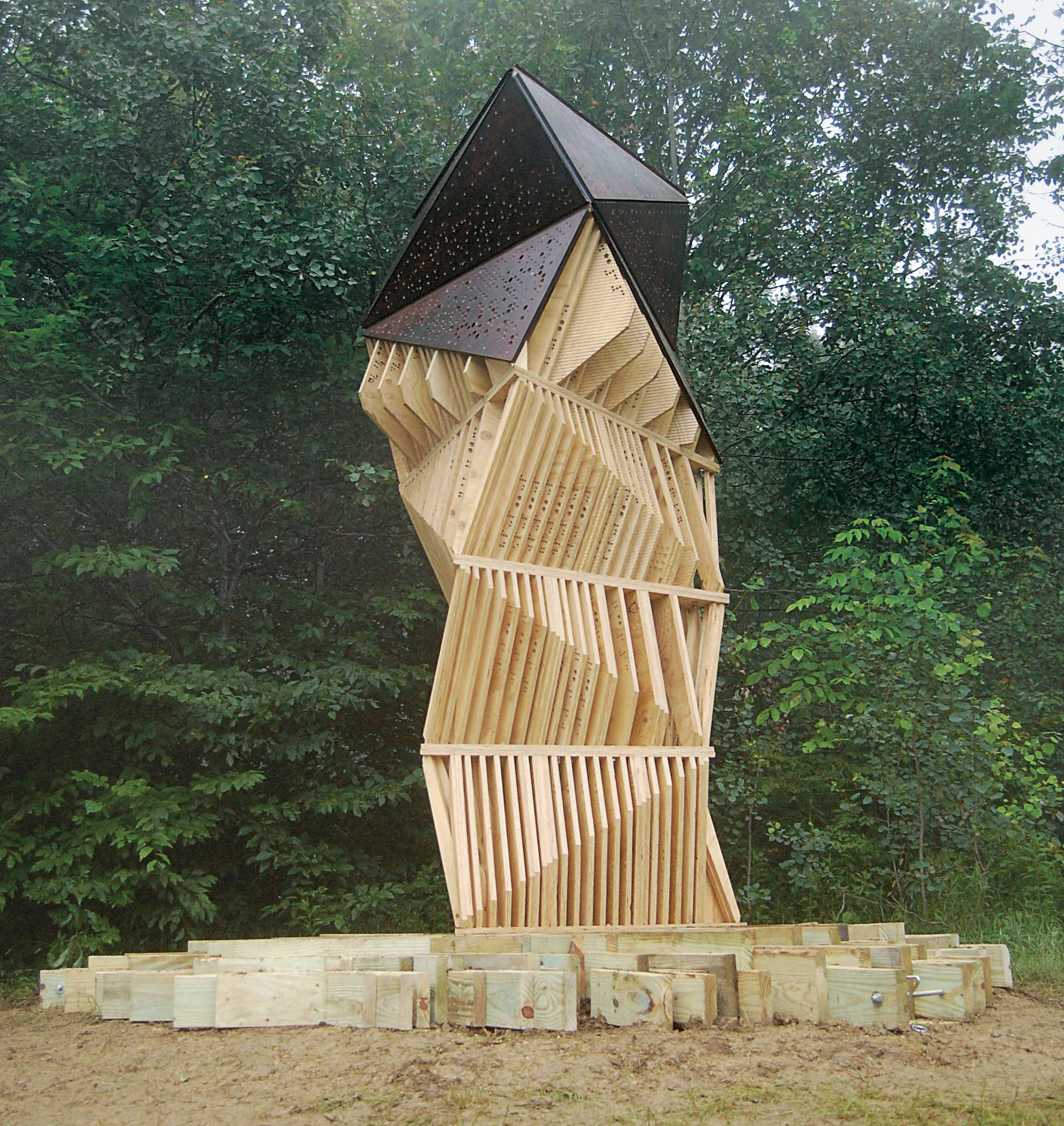 Bat Tower by Ants of the Prairie This bat shelter – designed to look like a giant sleeping bat – not only provides its inhabitants with accommodation, but also a mini bat port. "Near the top of this clever construction are a number of landing pads that help facilitate access to the tower, and the dark wooden panels that cover the roof just over the 'inhabitation zone' absorb the heat from sunlight. Located next to a lake, the bats have access to all the insects they could ever want."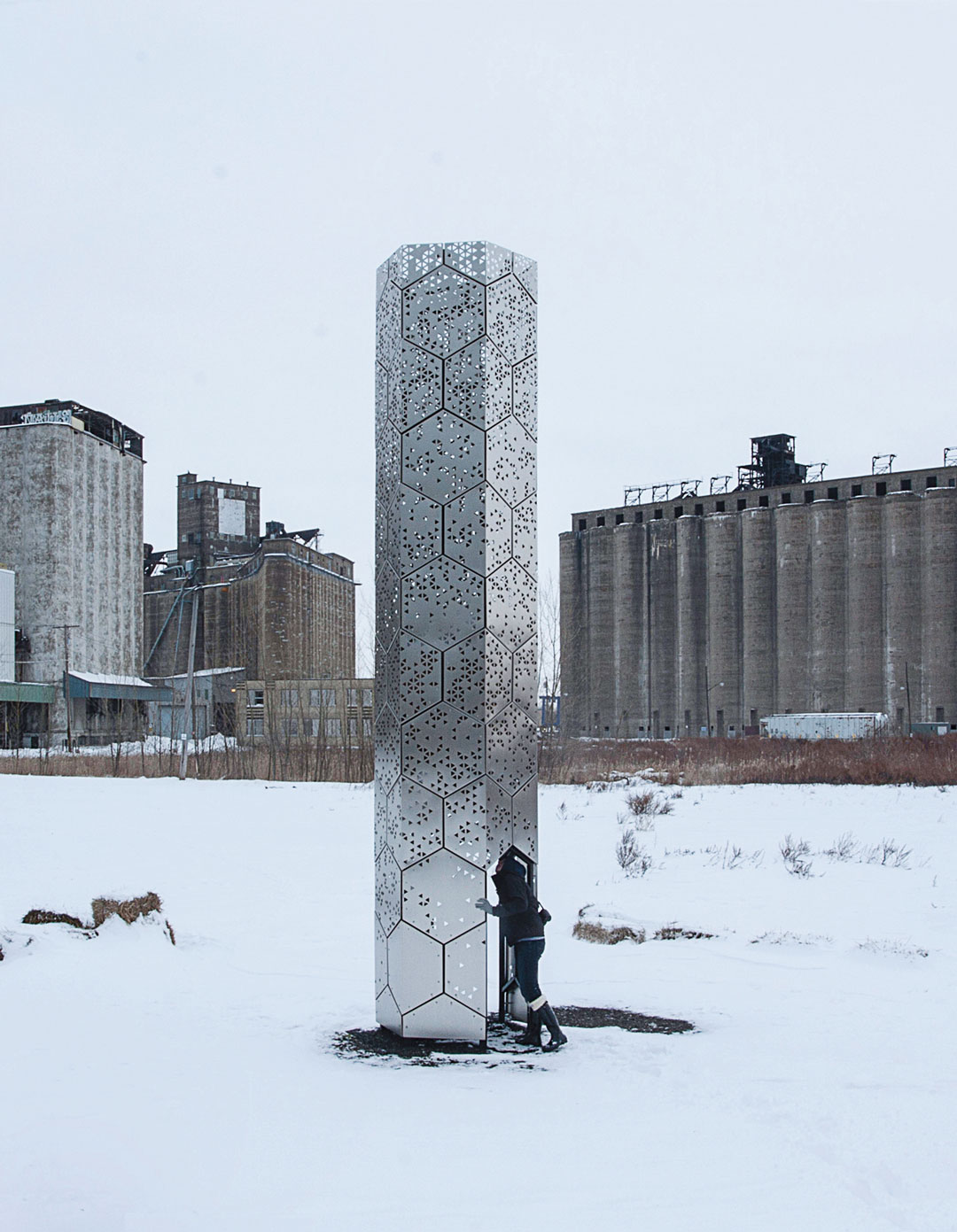 Elevator B by University of Buffalo students This American university project is a kind of bee skyscraper, created to house a high-flying swarm, while allowing keepers to tend to their needs. "Near the top of the tower, the bees are accomodated in a hexagonal wooden 'bee cab' that works as an elevator, allowing the beekeepers to pulley down the colony for inspection and maintenance."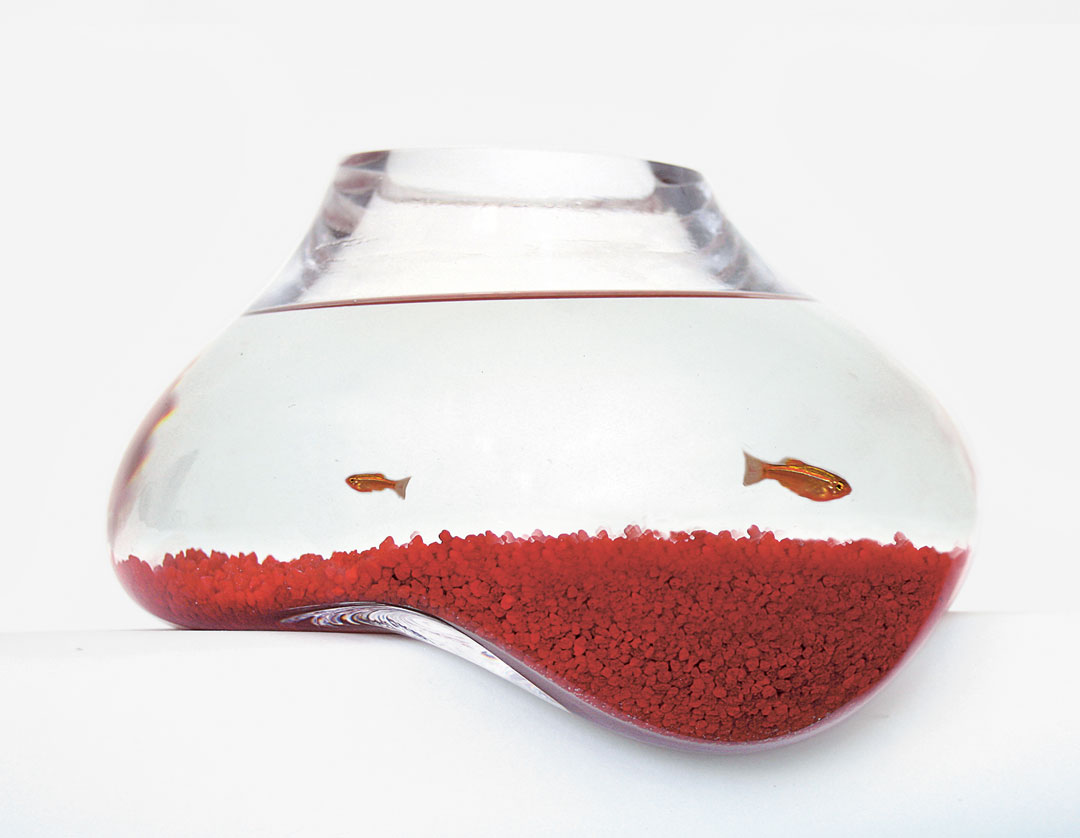 Bubble Tank by Richard Bell While some fish bowls are uniformly spherical, this remake, by British designer Richard Bell, bends the form in unexpected ways. "Each Bubble Tank is made to order, with the clear glass hand-blown and slumped to create the overhang. Each tank is therefore unique, and has its own character."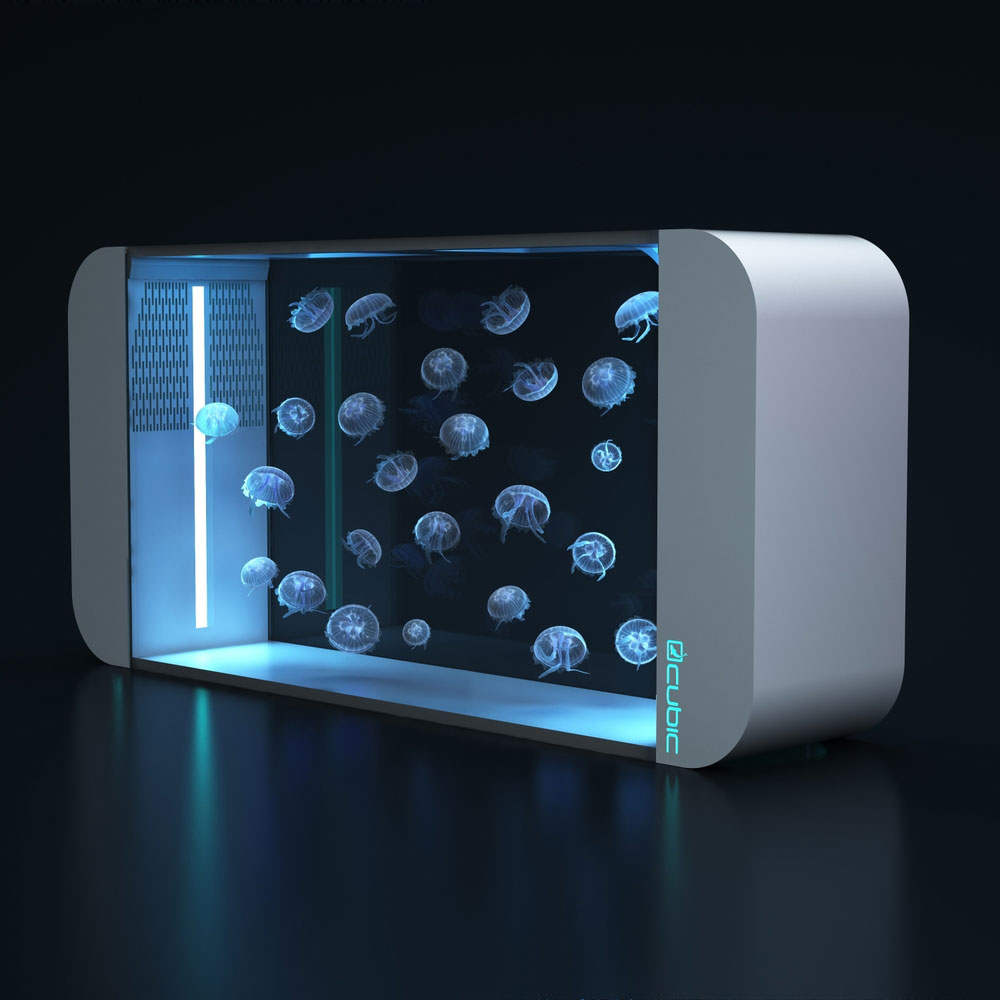 Cubic Pulse 160 Jellyfish Tank by Cubic Aquarium Systems Jellyfish aren't the easiest of pets to keep. However, this high-tech, $3k tank packs in everything you need to keep these beautiful sea creatures. "Researched and developed by aquatic experts, the tank is suitable for numerous types of jellyfish, with a built-in mechanical and biological filtration system to keep the water at optimal levels and clear of algae."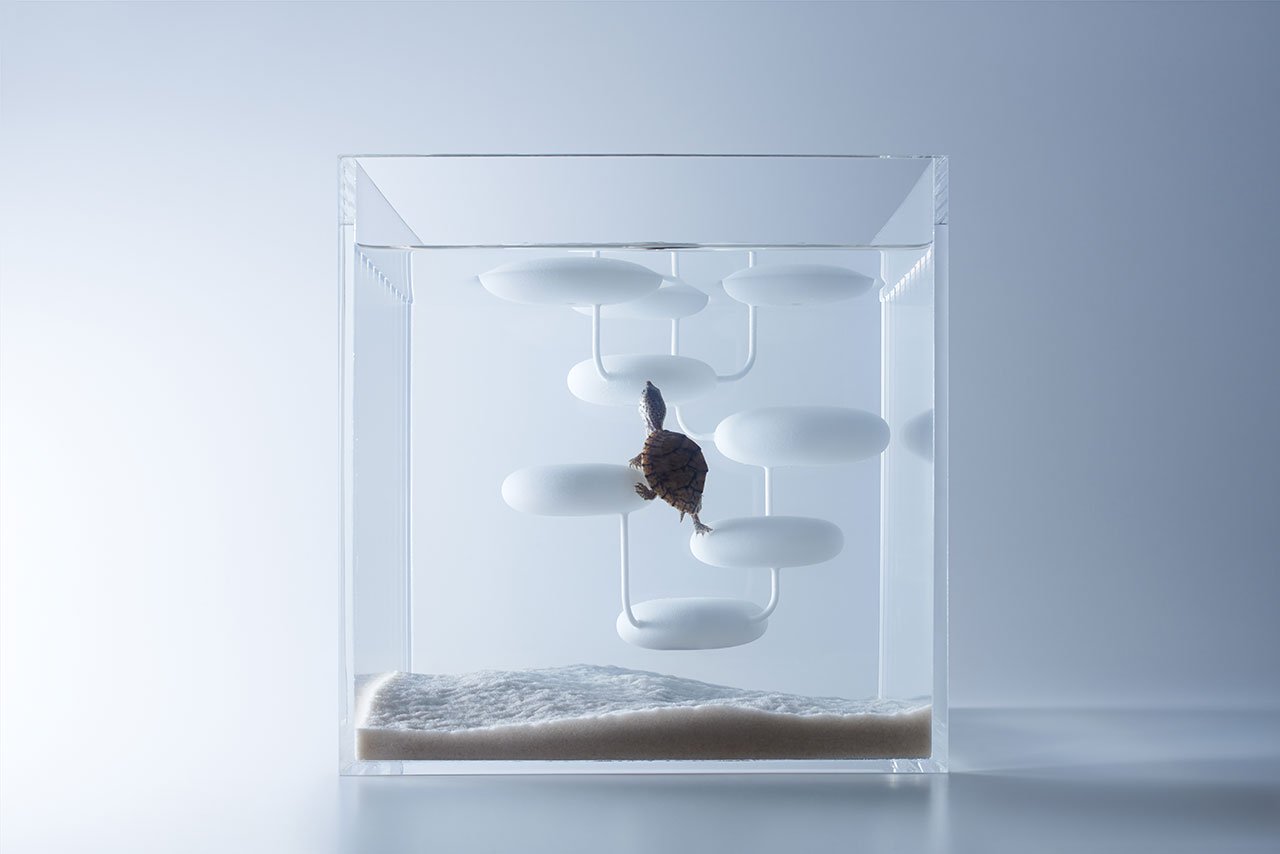 Waterscape by Huruka Misawa This range of aquariums can house both fish and turtles, which thrive alongside a wide range of white, sculputural forms. "Each of these translucent cube fishbowls holds a unique interior," explains our book. "With the use of 3D printing, complex designs are made possible, with small pathways for the fish to navigate through."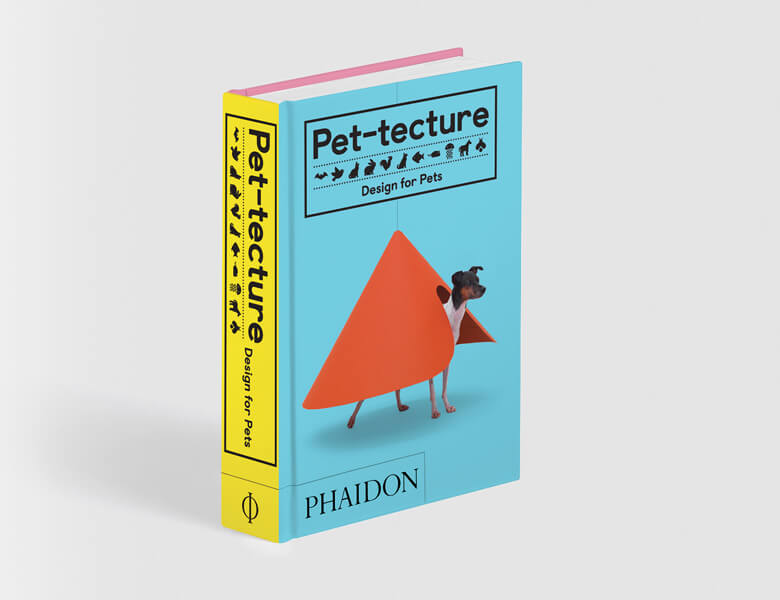 Inspired? Find out how you can house your pet in a fine piece of contemprorary design by buying a copy of Pet-tecture: Design for Pets here.