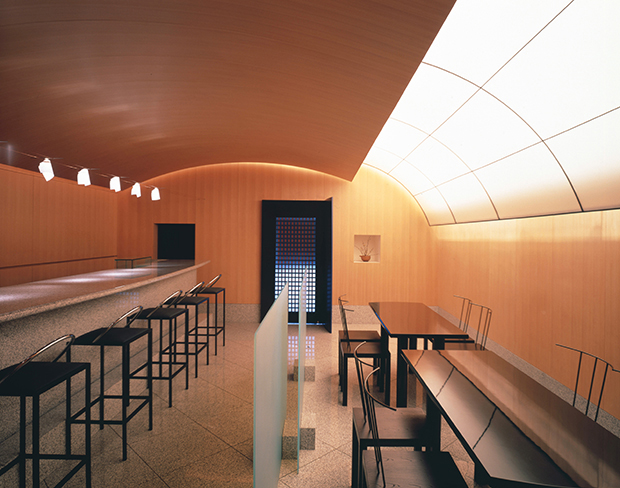 How Kuramata's sushi bar ended up in Hong Kong
The great Japanese designer's sole remaining work of interior design has joined M+'s permanent collection
We're used to seeing dining areas adjoining the gift shop in most major museums, rather than sitting among the permanent exhibits themselves. However, when M+, the new museum for visual culture in West Kowloon, Hong Kong, finally opens in 2017, a Tokyo sushi bar interior, created by the great Japanese designer Shiro Kuramata, will take pride of place among its displays.
Kuramata created the interior for the Kiyotomo sushi restaurant in 1988, and it's not only his only intact work of interior design, but also a prime example of the designer's playfulness and restraint.
As we explain in our new Kuramata monograph, "The floor is made from square granite slabs laid at a 45-degree angle to the walls, with the bar formed from the same granite, its top a single, delicately curved blade of stone. Kuramata designed black timber stools each with a fingernail of chrome steel tube projecting from the seat to act as a vestigial back.
The bar is lit by a line of Ingo Maurer's paper-shaded lamps. Along the other side of the room, a segment of the ceiling has an internally illuminated glass vault. Natural wood on the walls and part of the ceiling is set off against a vivid red, lacquered door."
The book also adds, somewhat coyly that "at the time of writing, it had been bought by an English enthusiast for Kuramata's work, but had not reopened its doors after the departure of the chef."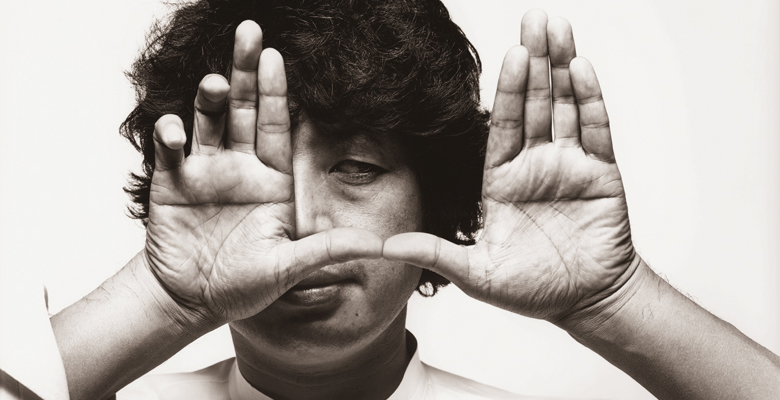 This unnamed enthusiast, the Japanese Times has since revealed, was Phaidon's former owner, the entrepreneur Richard Schlagman, who has now struck a deal to have the Kiyotomo bar dismantled and shipped to Hong Kong, to go on display in M+'s permanent collection; it was taken apart towards the end of last month.
A sushi bar might seem like an odd thing to put on display; yet while we can't exactly report that this kind of thing is becoming all the rage, MoMA did acquire and reassemble one of Le Corbusier's fitted kitchens for its 2013 show dedicated to the great architect.
Moreover, as Lars Nittve, executive director of M+ explained to the Art Newspaper recently, "We have always stressed we are not just an art museum, we are a museum of visual cultures;" while M+'s art collection was bolstered by the Swiss-born collector and former ambassador to China, Uli Sigg, who donated 1,463 contemporary Chinese works to the museum, M+ also takes an interest in less high-brow forms, including local neon signage, documentary photographs and furniture.
M+'s curators are unsure exactly how the bar will be presented, though it's unlikely to be serving food - expect aesthetic, if not gastronomic nourishment, from 2017.
For greater insight into Kuramata's life and work, take a look at our great two-volume set devoted to the designer, and for more on the thinking behind Japanese aesthetics, consider our brilliant new Wa book.