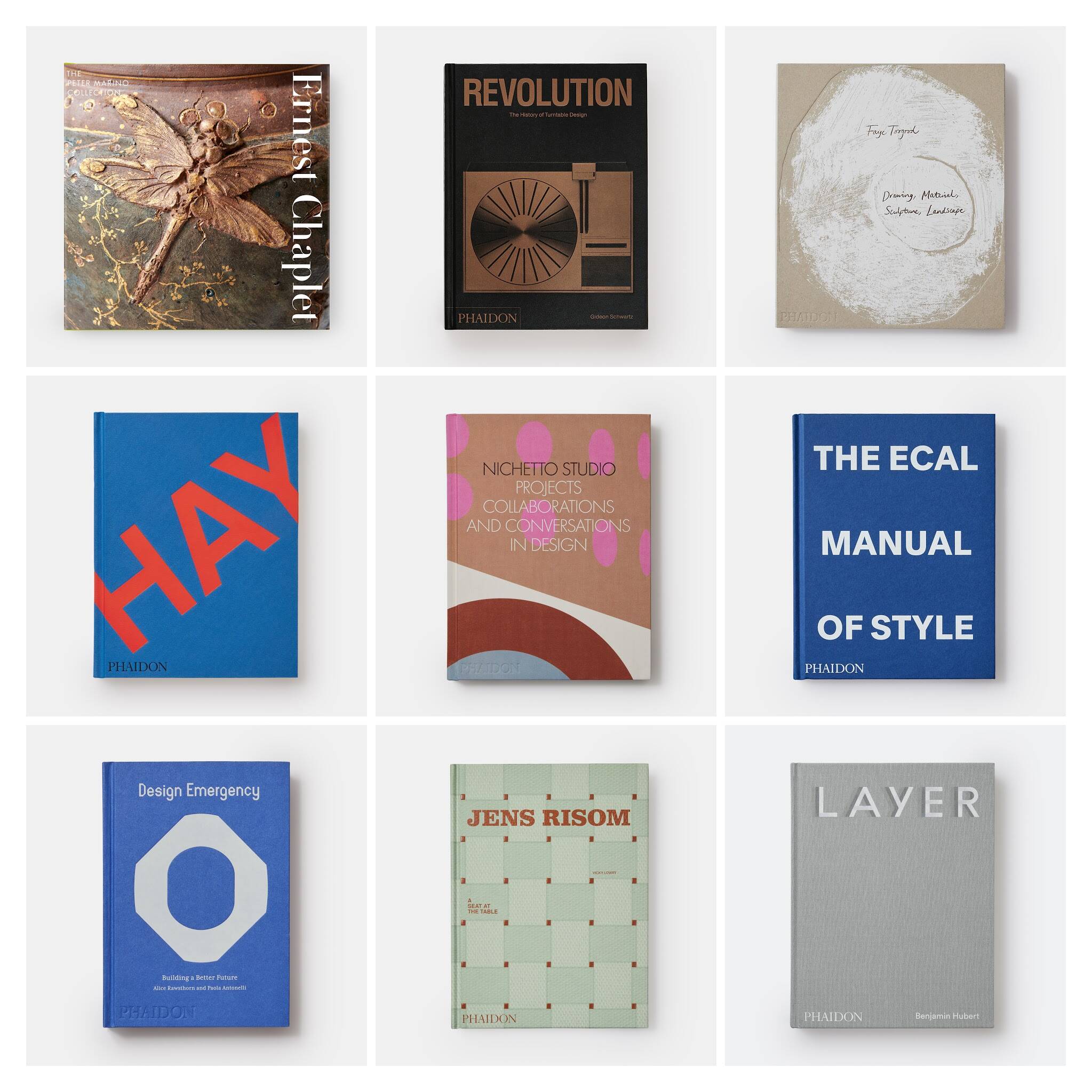 Great gifts for design lovers
Beautiful contemporary creations, deep examinations of creative innovators, the climate emergency, Belle Epoque and some of the world's greatest turntables all feature in our 2022 design list
Can't decide between an art, design, fashion or interiors gift for someone in your life? Then give them Faye Toogood: Drawing, Material, Sculpture, Landscape. This British design polymath's new monograph covers them all, taking in clothes, furniture, installations, sculptures and interior design.
Author Alistair O'Neill, professor of Fashion History and Theory at Central Saint Martins in London, guides readers from Toogood's earliest creative forays, in her childhood rural home in England, through to her early successes in London, to the collections, interior treatments and design works – including her beloved Roly-Poly chair – which helped Toogood gain an international reputation.
Faye Toogood
Anyone who takes an interest in contemporary design, expressive, individualistic fashion or the ways in which one of today's creatives engages with the modern world, will love unwrapping this book.
DRIFT, the Dutch art and design practice, have an equally broad body of work. Founded by Lonneke Gordijn and Ralph Nauta in Amsterdam in 2007, DRIFT's designs, installations and interactive sculptures, have been exhibited across the globe, offering onlookers beautiful, meditative and poetic aesthetic experiences, while addressing such themes such as the relationship between the individual and the collective, and the impact of technology in our society.
DRIFT
Our new monograph, DRIFT: Choreographing the Future, features the studio's best-known projects, such as, Fragile Future, a series of LEDs; Tree of Ténéré, an artificial tree with LED leaves that 'grows' via machine-learning, to adapt to its surroundings; and Franchise Freedom, an aerial performance by drones that mimics the flight patterns of starlings.
Details of these works are accompanied by complementary texts from such prominent admirers of DRIFT as Marina Abramovic, Arne Glimcher, Bjarke Ingels and JR, making DRIFT: Choreographing the Future an excellent gift for anyone with an interest in the heady intersection between art, design and society.
To see how another couple take on the world, consider a copy of HAY. This design book is dedicated to the products and work of husband and wife team Rolf and Mette Hay, who founded their design company, HAY, back in 2002, and, in so doing, modernised the way we perceive Scandinavian design.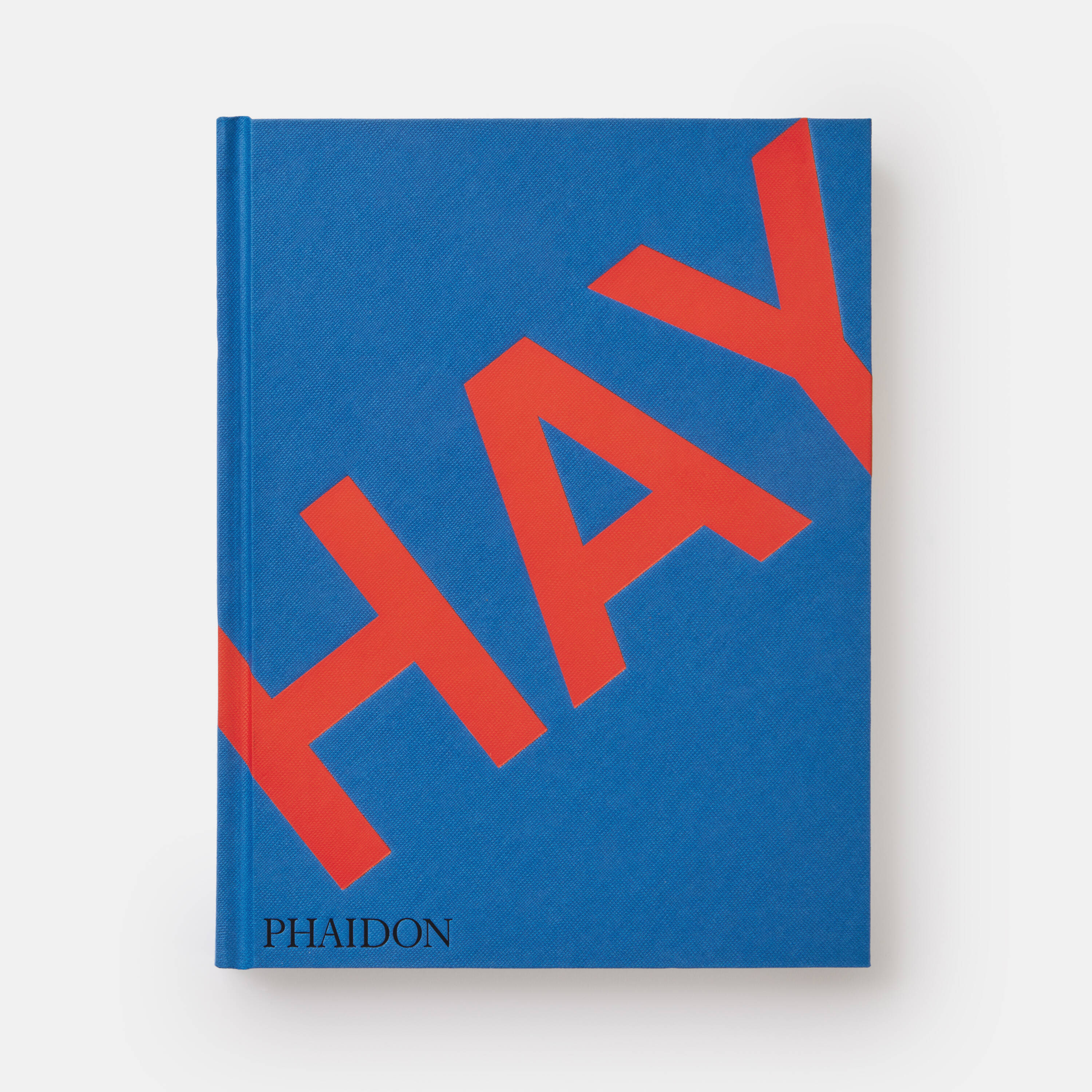 HAY
Gift this book, and you loved-one will better understand how HAY reimagined functional objects, turning couches, cutting boards, towels, and toothbrushes into vibrant, colorful, functional and affordable items that bring joy to one's daily life.
Simple, stylish, and price friendly, HAY's furniture and accessories are a seamless blend of quality and economy. The brand's deep connections within the art, food, fashion, and broader cultural communities, as well as its exuberant use of different pigments, including icy pastels, Memphis-bright shades, rich jewel tones, and vivid near-neons - has ensured that HAY's best-selling products including the Mags Sofa, Matin Lamp, About A Chair, Palissade Collection, and the Sowden Accessories Collection remain one step ahead of the zeitgeist. This new book, published to mark the brand's 20th anniversary, covers all those great products, as well as HAY's collaborations with COS, IKEA and SONOS and its close partnership with Herman Miller.
There are also interviews with Ronan and Erwan Bouroullec, Nipa Doshi and Jonathan Levien, Shane Schneck and Clara von Zweigbergk, among other designers, all of whom describe how they came to work with HAY. Anyone with an interest in interiors, contemporary design, or one of the great, creative success stories of recent times will find lots to love in HAY.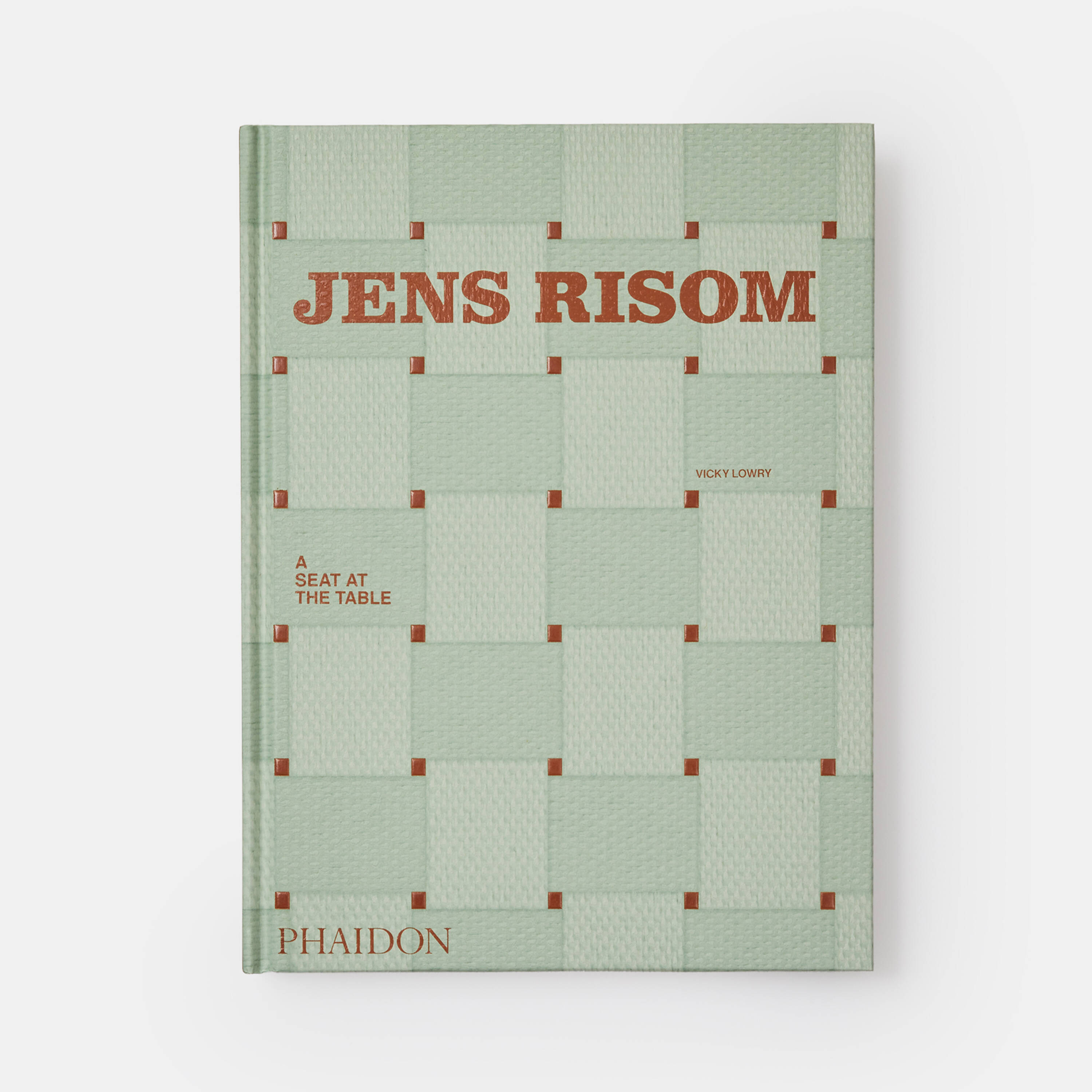 Jens Risom: A Seat at the Table
Jens Risom, meanwhile, is an object lesson in American, mid-century success. Our book Jens Risom: A Seat at the Table tells the story of this lesser-known figure within US modernism, who arrived in New York from his native Denmark in 1939 and soon found work with the iconic Hans Knoll Furniture Company, creating many of the key pieces, that are still in production today.
Author Vicky Lowry – former special projects director at Architectural Digest – gained unique access to a wide range of of never-before-seen sketches, photographs and ephemera, in order to produce this beautiful book. As the immortal slogan in his iconic ad campaign, shot by Richard Avedon tells us, 'The answer is Risom'.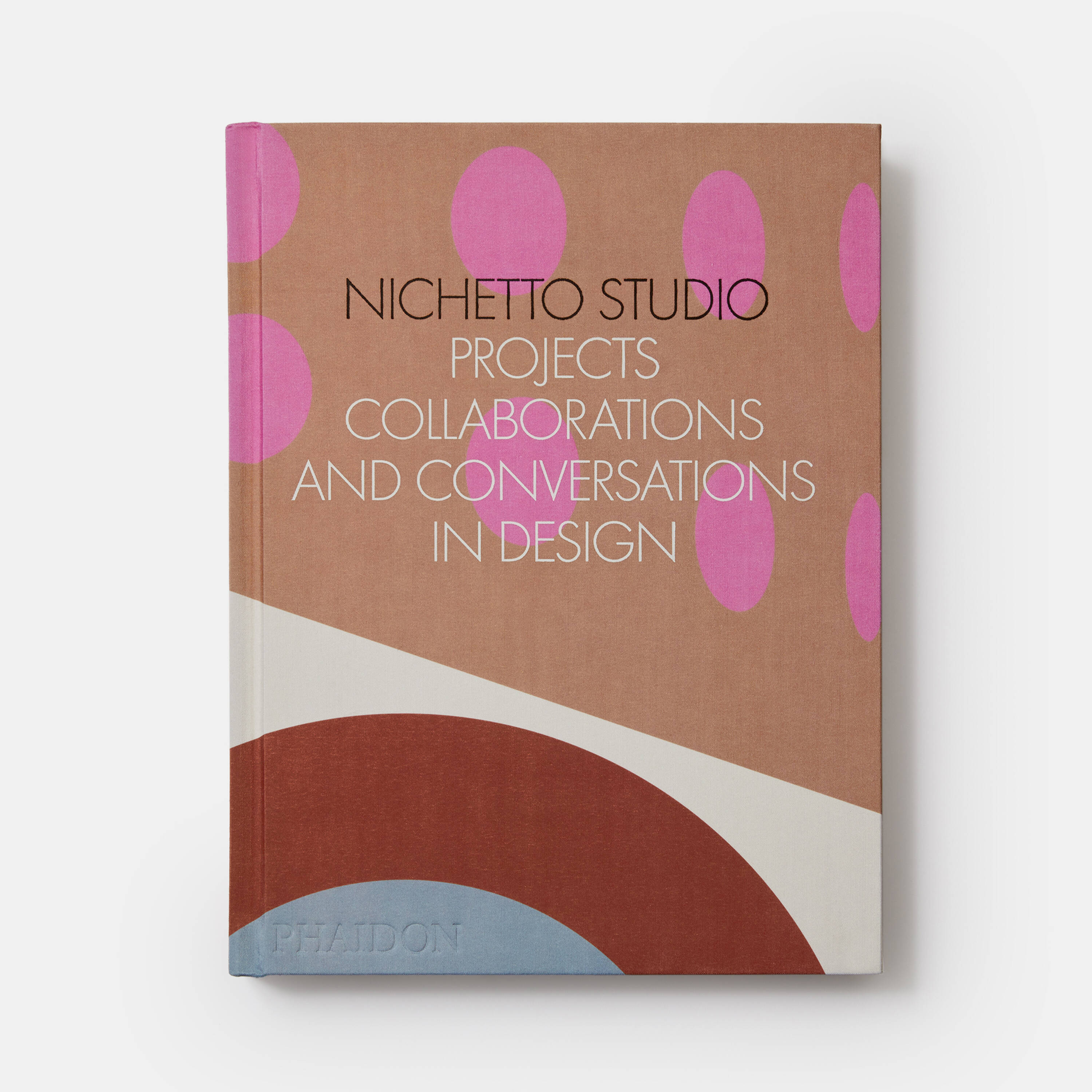 Nichetto Studio
To see the work of a designer answer that same question today, consider giving your loved one a copy of Nichetto Studio, the debut monograph from genre-defying multidisciplinary Venetian designer Luca Nichetto's eponymous studio.
With offices in both Venice and in the Swedish capital, Nichetto Studio has managed to combine Italian flair with Scandinavian practicality, to produce innovative commissions for brands including Hermès, Venini, Cassina, and ZaoZuo.
In Nichetto Studio, the book's authors, Max Fraser and Francesca Picchi trace the studio's preceding 22 years, to explain how Nichetto has gained a reputation for craftsmanship and collaboration. The authors' texts are complemented with interviews with designers such as nendo's Oki Sato, as well as Nichetto himself, alongside more than 400 photographs and sketches. Got someone on your Christmas list with an eye for beauty, an interest in contemporary design, or a passion for great, 21st century ateliers? Then put a smile on their face with this.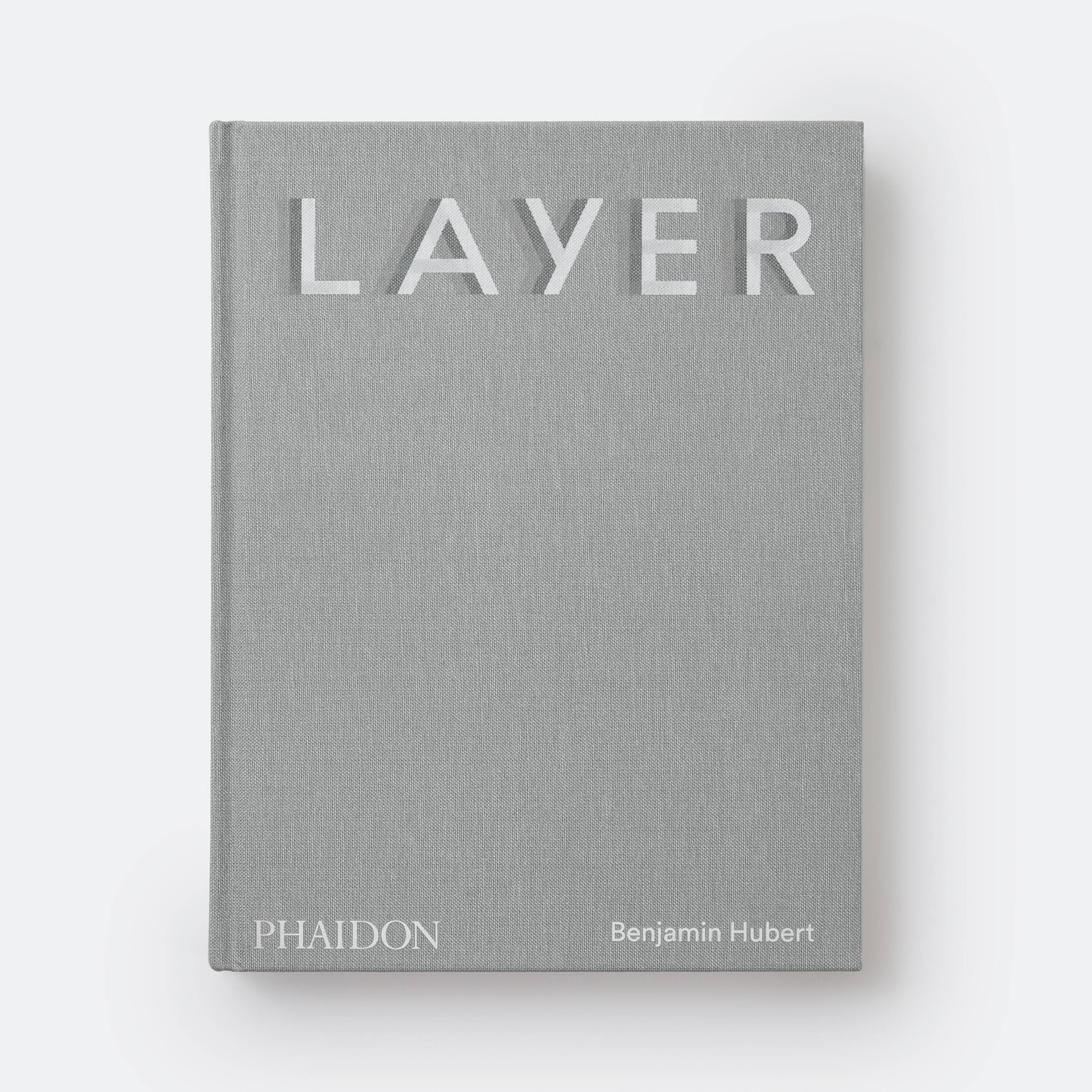 LAYER
London author Max Fraser also oversaw another great 2022 monograph: LAYER, which focussed on this sought-after British design studio, and its brilliant founder Benjamin Hubert. Part monograph, part industry guide, LAYER offers a candid and insightful account of how to make it in the highly competitive design industry, with examples drawn from LAYER's client list, which includes Vitra, Braun, Nike, Bang & Olufsen, and Airbus.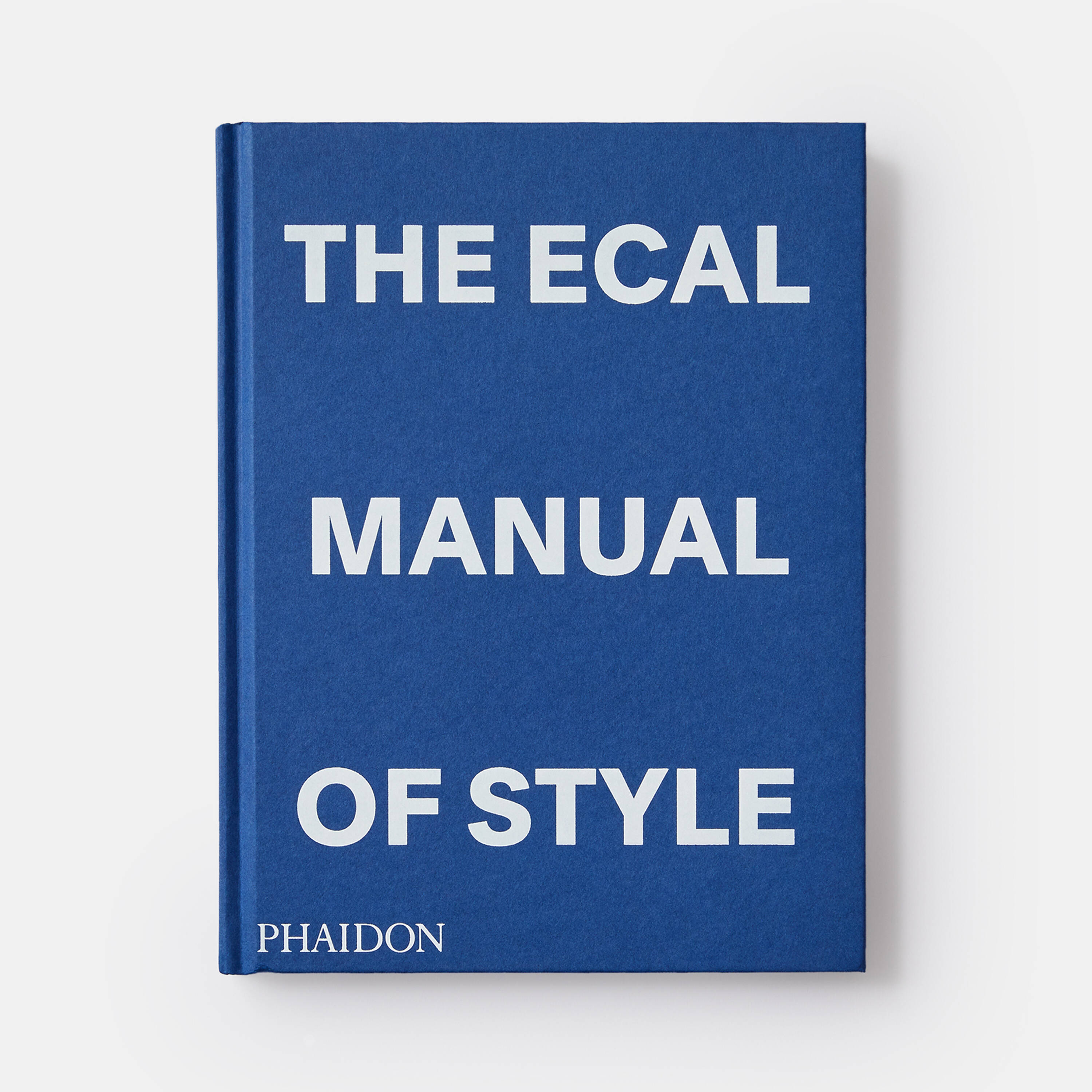 The ECAL Manual of Style
The ECAL Manual of Style offers even more fundamental, practical advice for design lovers this Christmas. This book from the world-famous Ecole cantonale d'art de Lausanne in Switzerland, outlines its methods, tutorials and philosophy, via texts from teachers and alumni, and examinations of some of its most successful student projects.
Beginning with first principles, the ECAL Manual of Style asks 'How should design be taught today?', before going on to answer this in some of the most wide-ranging, confounding and successful manner.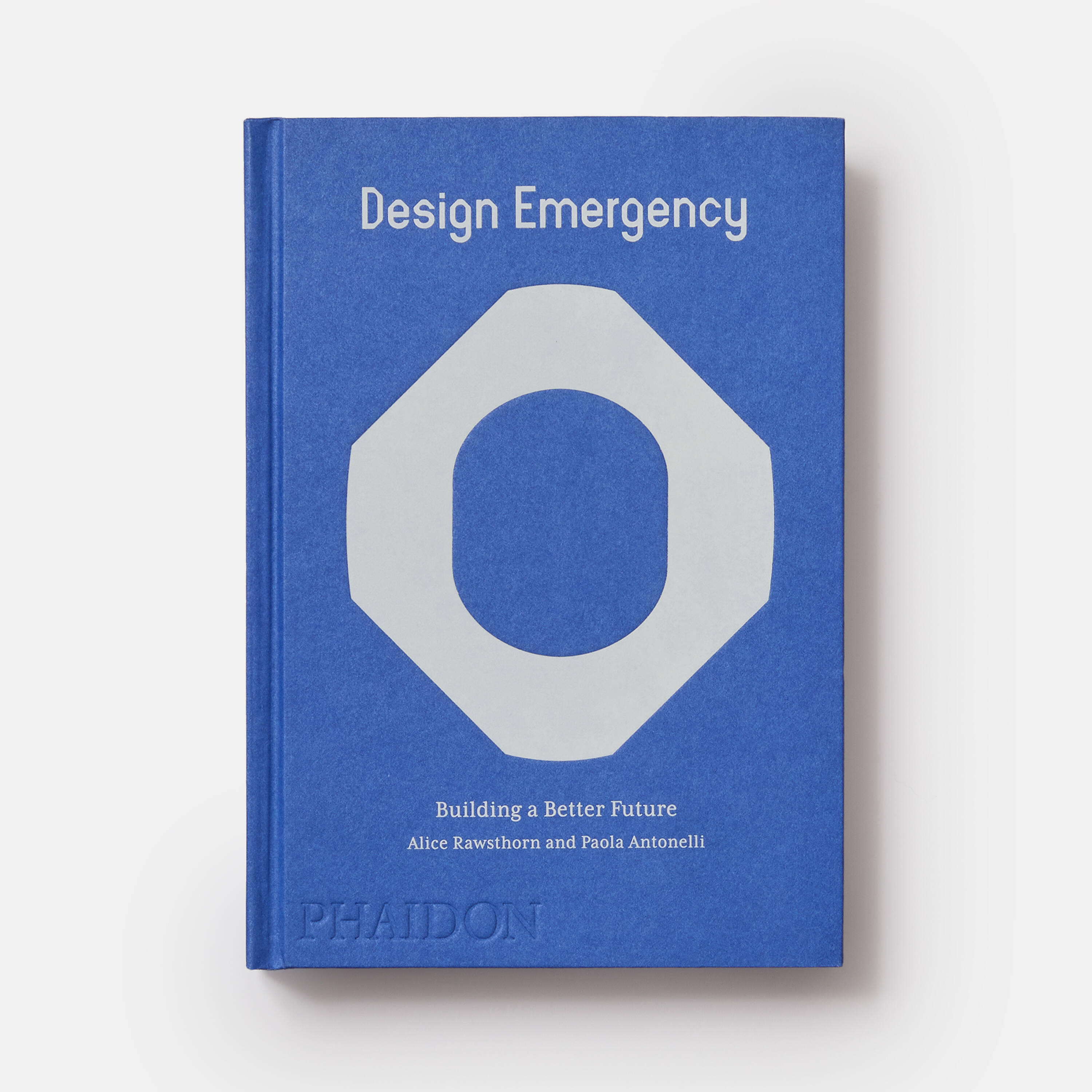 Design Emergency
Design Emergency also addresses a single concern in an equally impressive way. In this new book, authors Alice Rawsthorn and Paola Antonelli, meet the visionary designers whose innovations and ingenuity give us hope for the future by redesigning and reconstructing our lives, enabling us to thrive.
Design Emergency tells the stories of the remarkable designers, architects, engineers, artists, scientists, and activists, who are at the forefront of positive change worldwide. Focusing on four themes - Technology, Society, Communication, and Ecology - Rawsthorn and Antonelli present a unique portrait of how our great creative minds are developing new design solutions to the major challenges of our time, while helping us to benefit from advances in science and technology.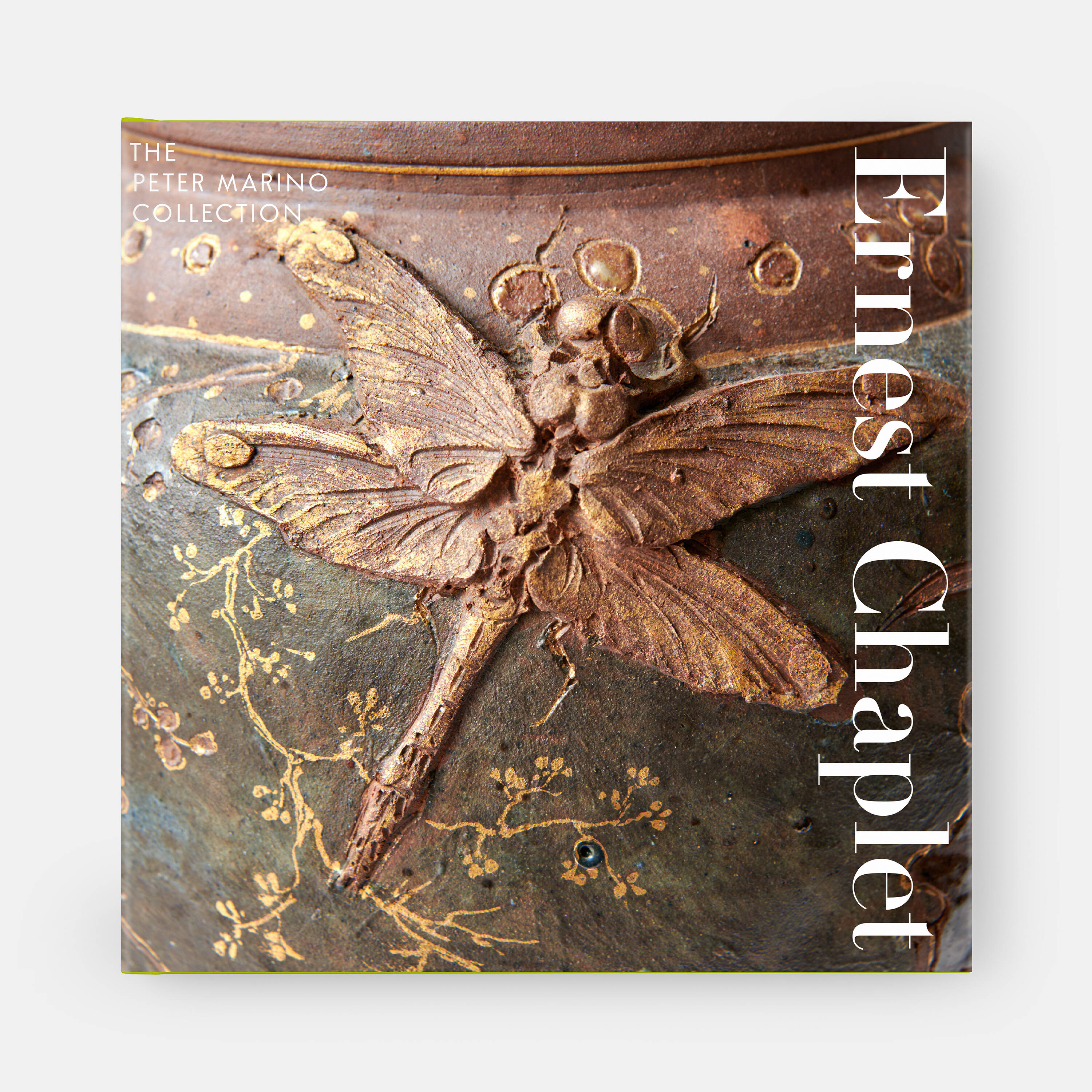 Ernest Chaplet: The Peter Marino Collection
For a deeper examination of a nineteenth century innovator, turn to Ernest Chaplet: The Peter Marino Collection. This book takes a fascinating look at an extraordinary collection of ceramic masterpieces by celebrated French ceramicist Ernest Chaplet.
Over the last forty years, architect and collector Peter Marino has acquired a remarkable collection of pieces by French ceramicist, Ernest Chaplet. This collection is a precious testimony of a rare production - a new line of ceramics created by Chaplet in 1883 for the Limoges-based factory Haviland & Co.. Anyone with an eye for ceramics, a love of French 19th century design, or an interest in the idiosyncratic tastes of Marino – one of New York's great taste makers – will enjoy receiving this gift.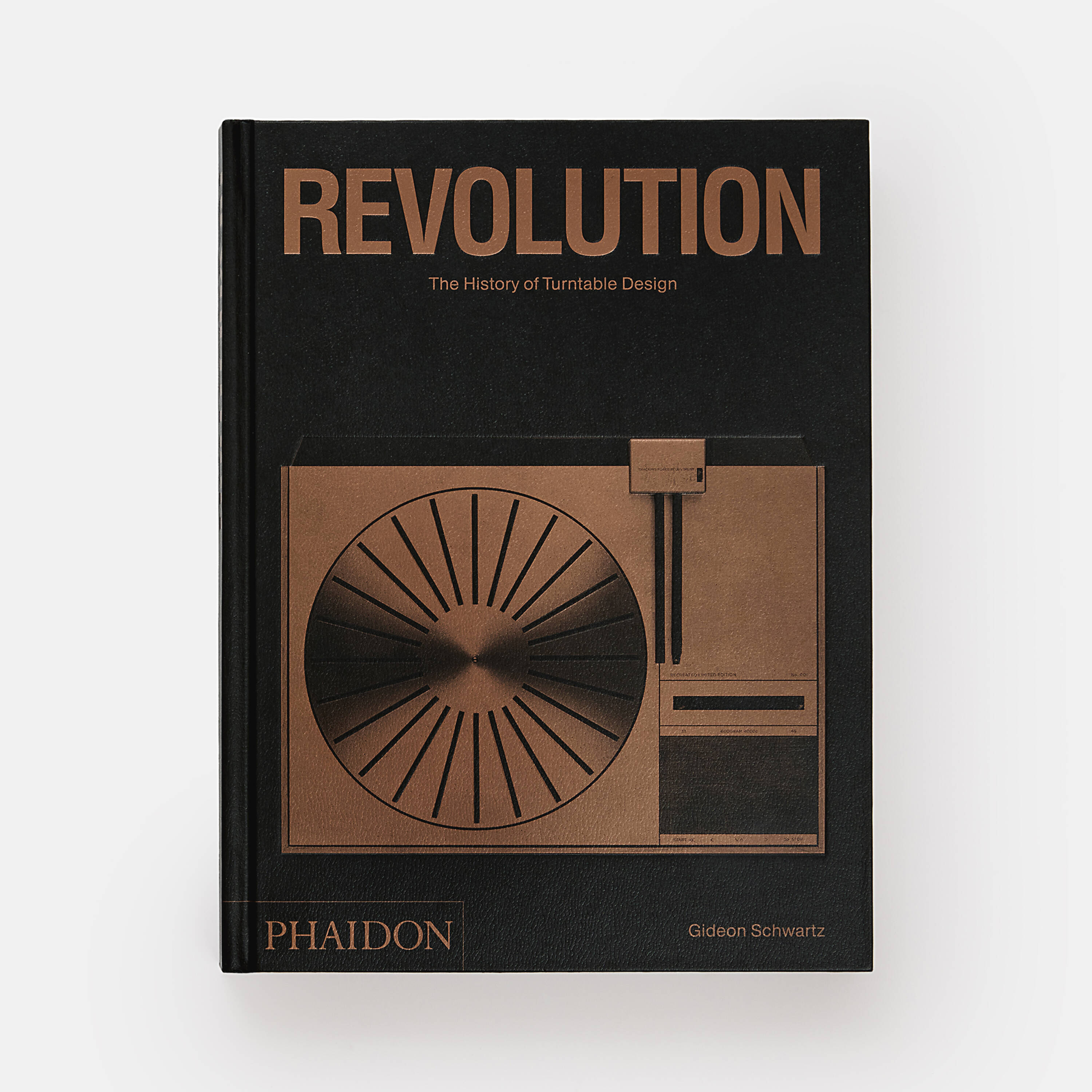 Revolution: The History of Turntable Design
Fellow New Yorker Gideon Schwartz, is changing the way we think about another aspect of design: turntables, via his new book, Revolution: The History of Turntable Design. Schwartz is also the author of Hi-Fi: The History of High-End Audio Design, an audio design expert and analog advocate. In his new title he meticulously describes the development of vinyl record players, from the earliest of audio transcriptions to the latest, high-end players.
Also covering off the affordable end of the market, and some of the weirder machines ever to turn grooves into sound, Revolution is a beautifully illustrated book, and an essential addition to the bookshelf for established record lovers, anyone new to vinyl, as well as music, history and design lovers.
And finally, if you're unable to choose between all these titles, then go for one overview that's got it all. Originating from the highly acclaimed and groundbreaking three-volume Phaidon Design Classics, our new book 1000 Design Classics collects together the world's greatest objects in one large-format volume - from everyday items by anonymous creators to lauded pieces by the likes of Charles and Ray Eames, Charlotte Perriand, Dieter Rams, Richard Sapper, Hans J. Wegner, and Florence Knoll.
Carefully revised to bring every detail up to date, and with the addition of 100 new items that highlight designers from a diverse variety of backgrounds (including a greater number of female designers) and products from the last 15 years, this collection of the world's greatest product design is more comprehensive, compelling - and relevant - than ever before.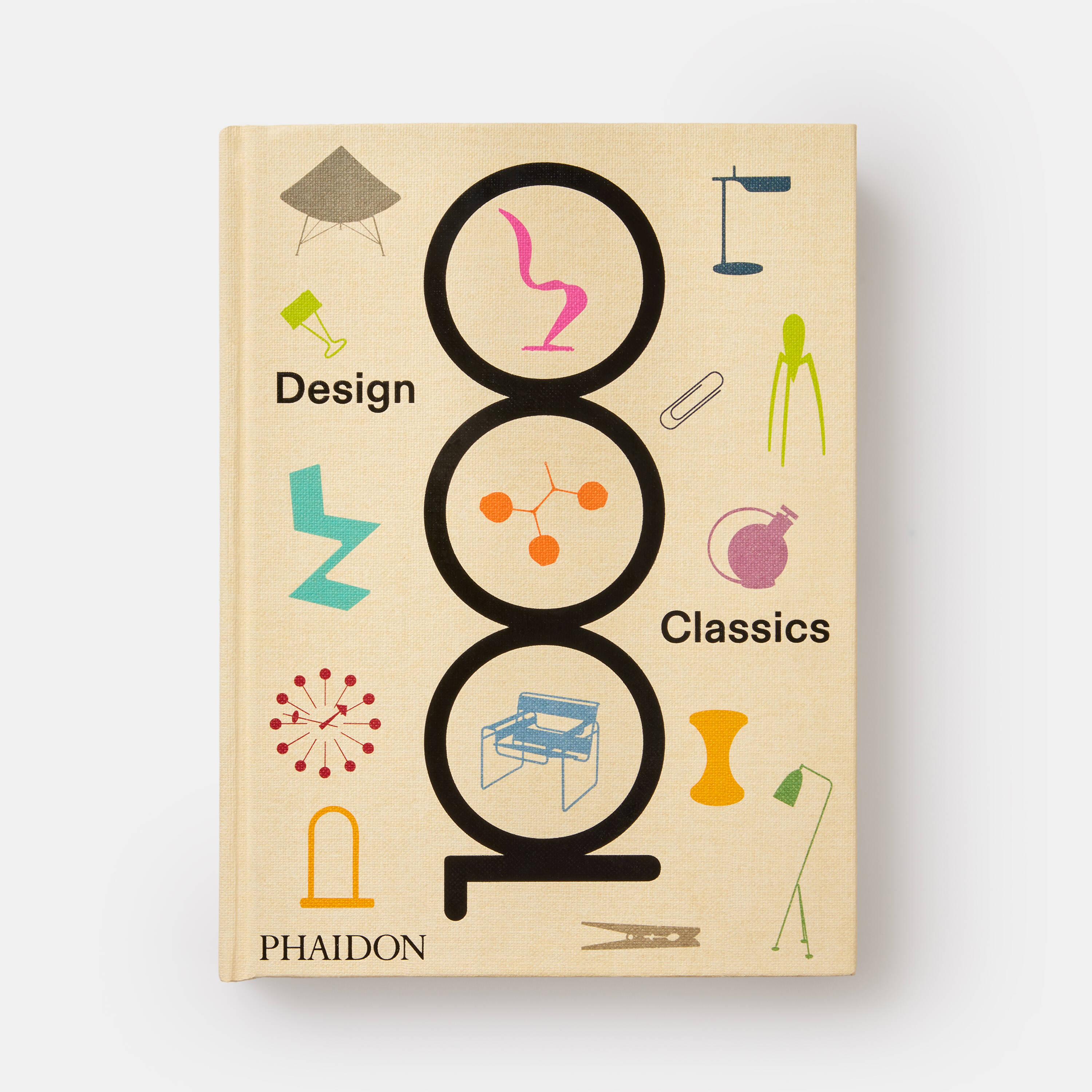 1000 Design Classics
You can order this and all the other books mentioned, in the design section of our store.