 How Faye Toogood balances high design and domesticity
Whether she's creating her own family house, or a luxurious city pad, this British designer instinctively knows how to marry great aesthetics and great comfort
Faye Toogood may have excelled in a huge variety of fields, including exhibition design, sculpture, fashion and furniture. However, as our new book Faye Toogood: Drawing, Material, Sculpture, Landscape, explains, this British designer's first creative forays were much closer to home.
After completing an undergraduate degree in art history at University of Bristol, Toogood began her career at Condé Nast's World of Interiors magazine, working as a prop stylist.
Though she had left academia, Toogood describes this wide-ranging role as an 'education'. "At the age of twenty-one, going to Mali to look at mud huts or to Rajasthan to thirteenth-century palaces, to Sweden to their palaces, to squats in Brixton, London," the writer and curator Sarah Schleuning quotes Toogood as saying in our new title, "just forming this powerful connection to people's spaces at such an early age. And then, as a stylist, I was handling amazing objects, such as teapots from the seventeenth-century. Having access to all those references and all those amazing things – it was an education on objects and space."
The magazine may have enabled her to travel the world, but it also taught her the rudiments of much more centred, static discipline - interior design. Our new book is filled with exquisitely executed rooms, from gallery spaces to flagship stores.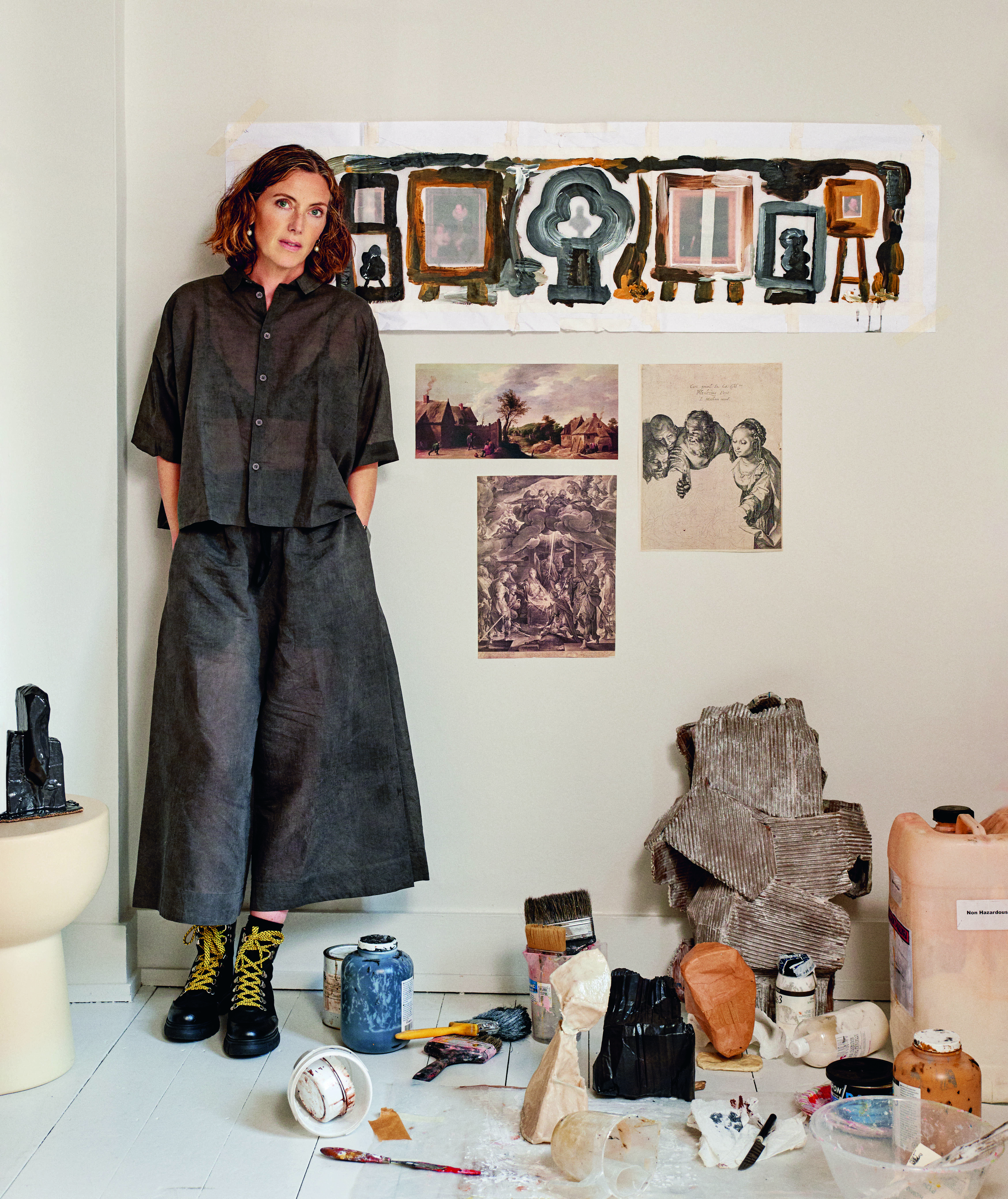 Faye Toogood, House of Toogood, Redchurch Street, London, 2020. Portrait by Philip Sinden
Some of the most beautiful, simple and perfectly judged interiors in the book are the ones in Toogood's own home, Walter Segal House, on North Hill, in North London.
The place was, as the name suggests, the home of Walter Segal, a twentieth-century Swiss architect best known for developing a 'self-build' style of home building, which enabled dedicated amateurs to build and rework their homes.
Here's how this project is characterised in our new book. "The 1960s house, which was designed by Segal, was carefully reinterpreted according to the Segal Method; this involved restoring the original exposed pale-grey brickwork and complementing it with white acoustic-board ceilings, timber panelling, soft-felt cupboards and reconditioned parquet floors," reads the text in our book.
"The delicate tones of white, putty, mushroom and pale honeycomb provided soft contrasts to the hard material surfaces found in polished-concrete kitchen cupboards and worktops, and a bathtub made from Portland stone composite," the book goes on. "The expression of raw natural materials also formed a dialogue with the exterior of the property, seen through full-width windows and sliding glass doors, which made the garden the home's fourth wall."
This family home displays just the right balance between high design and comfortable domesticity.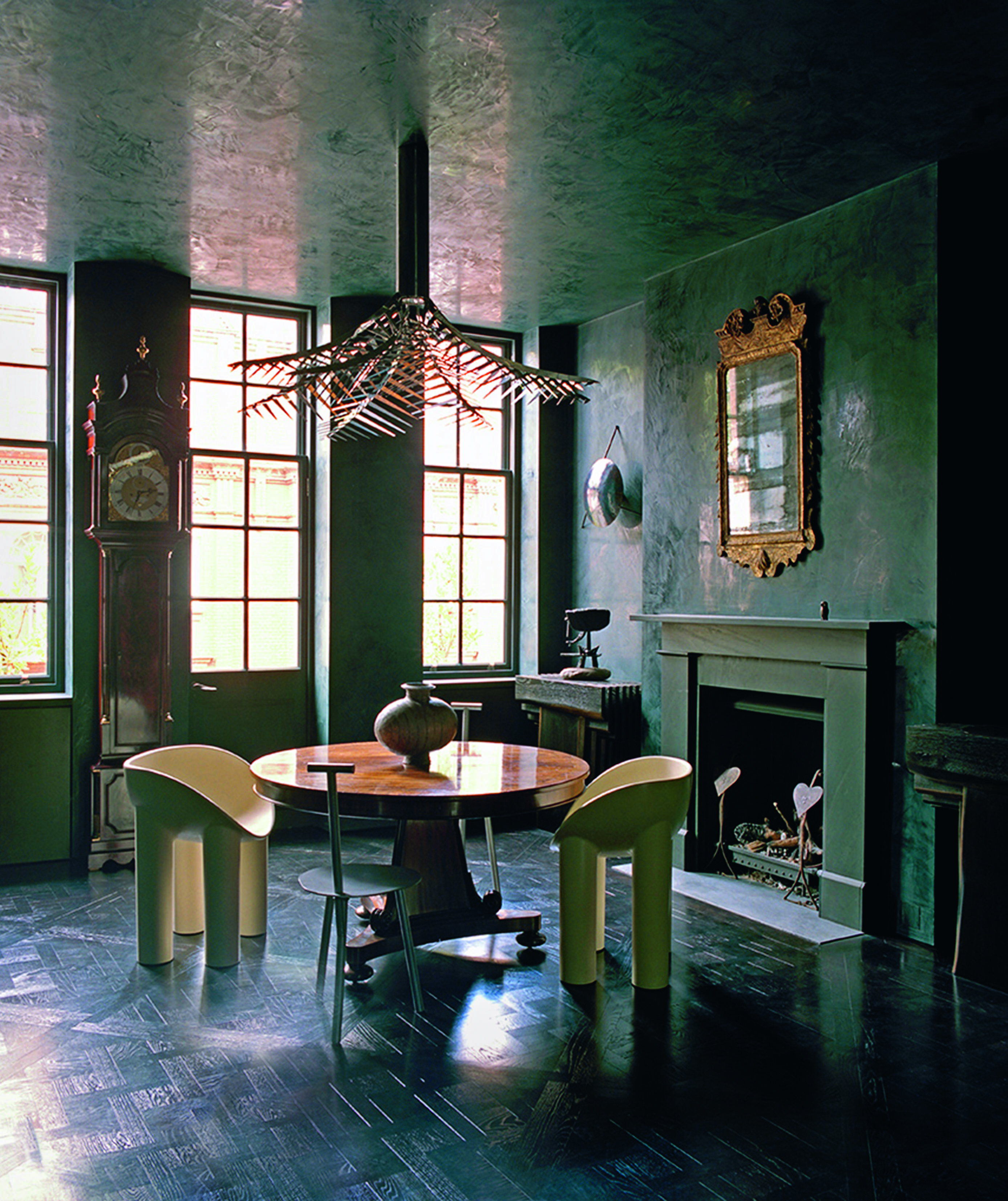 The Collector's Flat, 2014. Photo by French + Tye
Of course, not every dwelling calls for the same aesthetic proportions. Our book also features a Georgian townhouse in South Audley Street, Mayfair – one of London's most exclusive, and expensive neighbourhoods – which Toogood redesigned for a couple of American art collectors.
"The project was unique as it included an additional budget for Toogood to personally select artworks to complement the decorative scheme in each room, which included works by Peter Lanyon, Ivon Hitchens and Bridget Riley," explains our new book. "The design had to reflect the house as a short-term stay, as the owners made use of it as a secondary residence instead of staying at a hotel when visiting London, so the concept was to develop it as an expression of elegant British comfort: traditional upholstered furniture conjured the ease of the private club and tartan fabrics referenced grand Highland hotels, with the sense of a library or a house museum never far away.
"The texture of materials was at the forefront of the design, with a bespoke tapestry for the bedroom, and a bench surface decorated with patinated brass upholstery studs," the book concludes. "The feeling of Georgian living was offset by specially commissioned Toogood furniture, alongside unique pieces created by contemporary makers, such as British designer Max Lamb."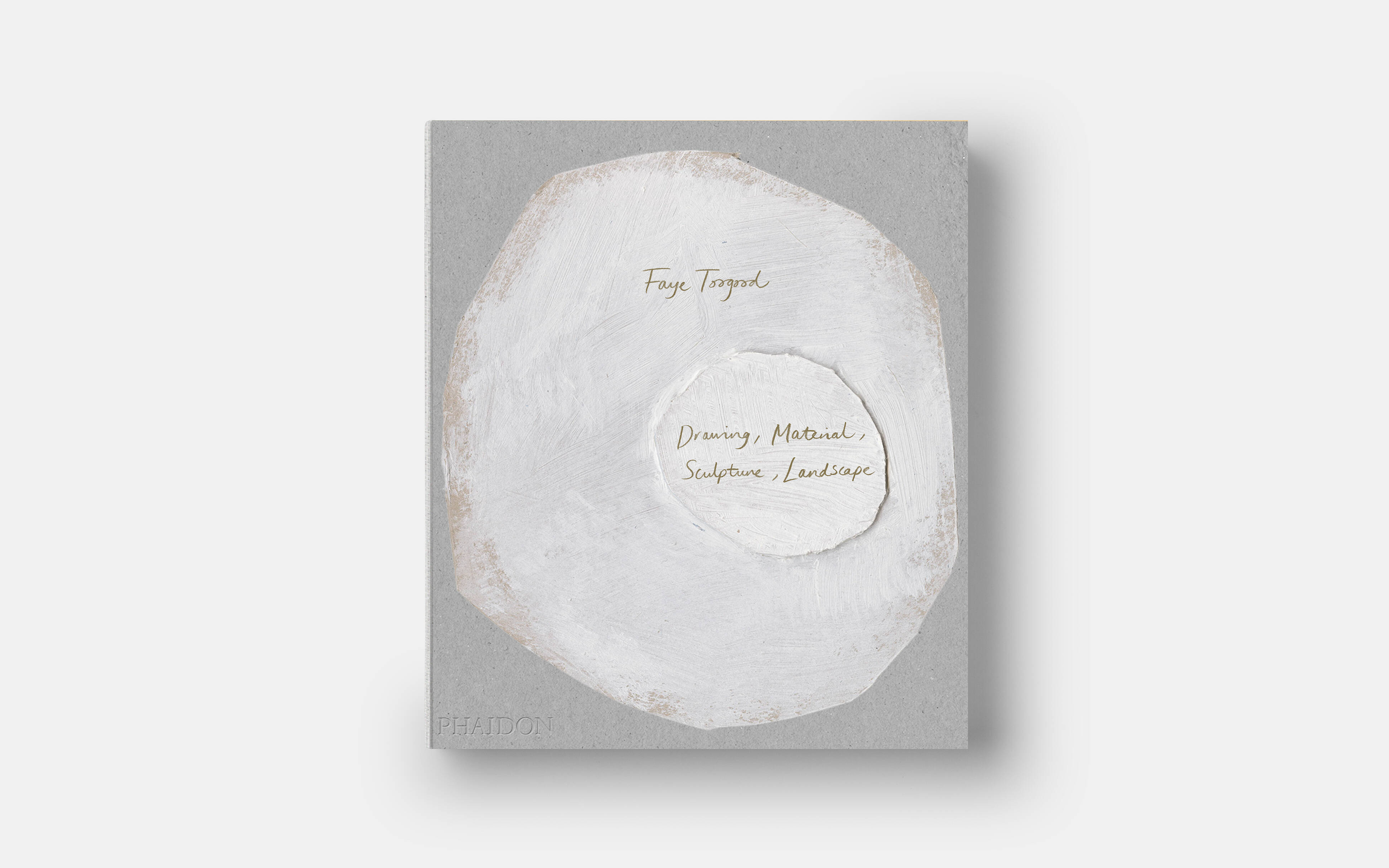 Faye Toogood: Drawing, Material, Sculpture, Landscape
More pied-a-terre than primary family house, Toogood shapes this dwelling to suit its owners with no less artistry than she displays in creating her own home. To see further images from both of these projects, as well as many more spanning Toogood's extensive practice, order a copy of Faye Toogood: Drawing, Material, Sculpture, Landscape here.