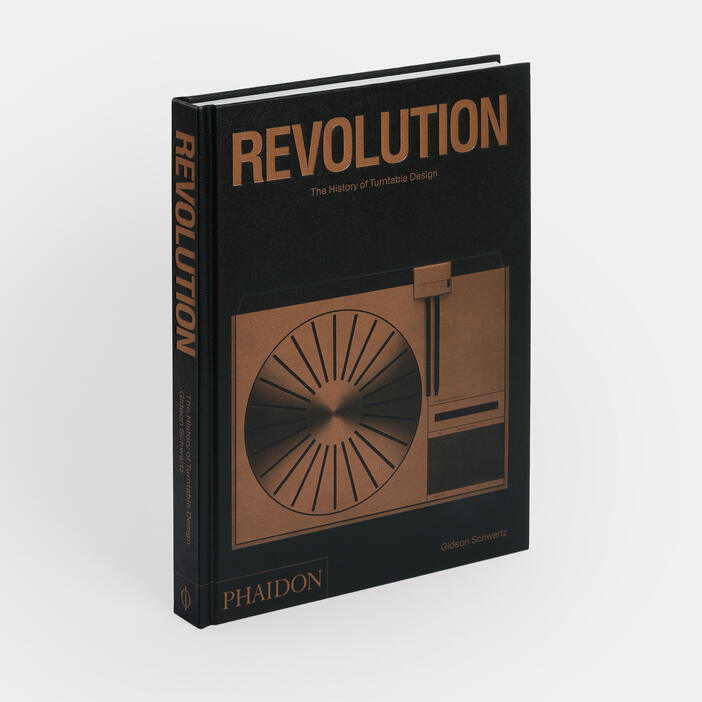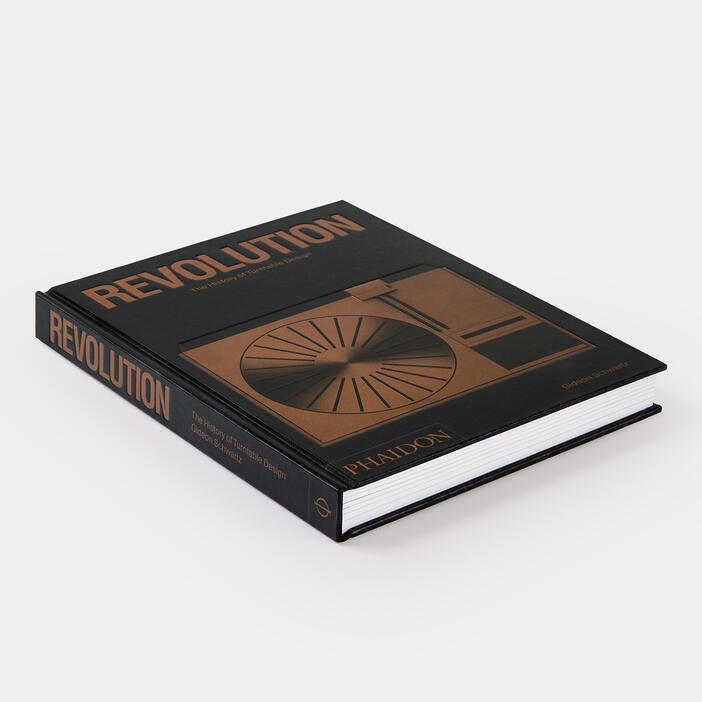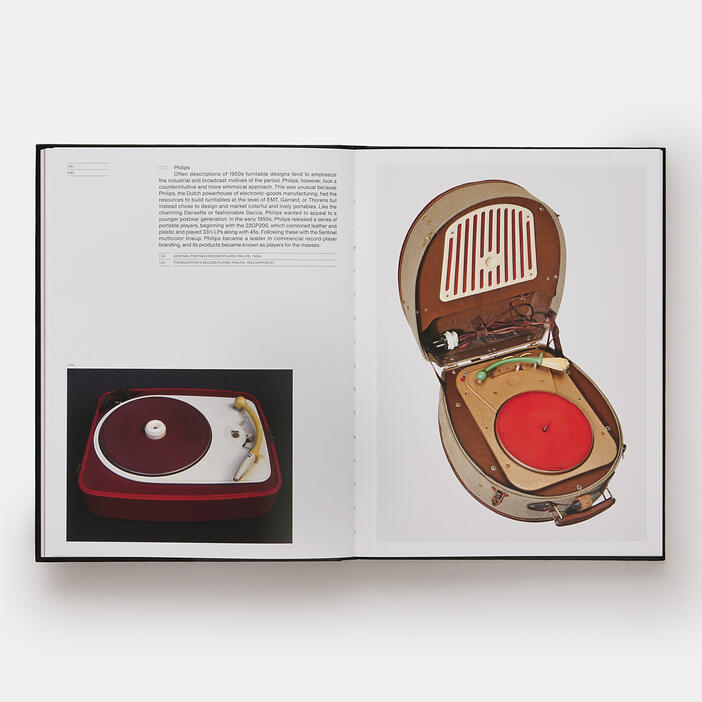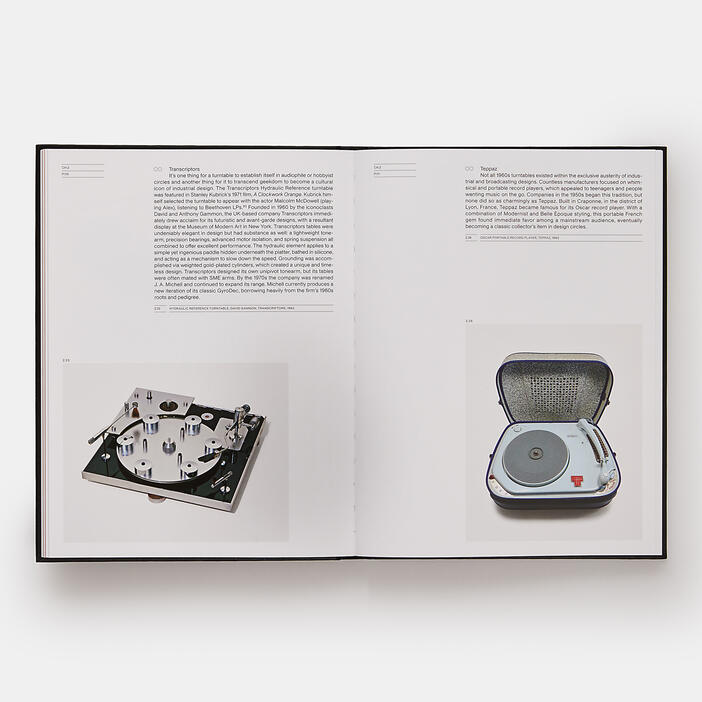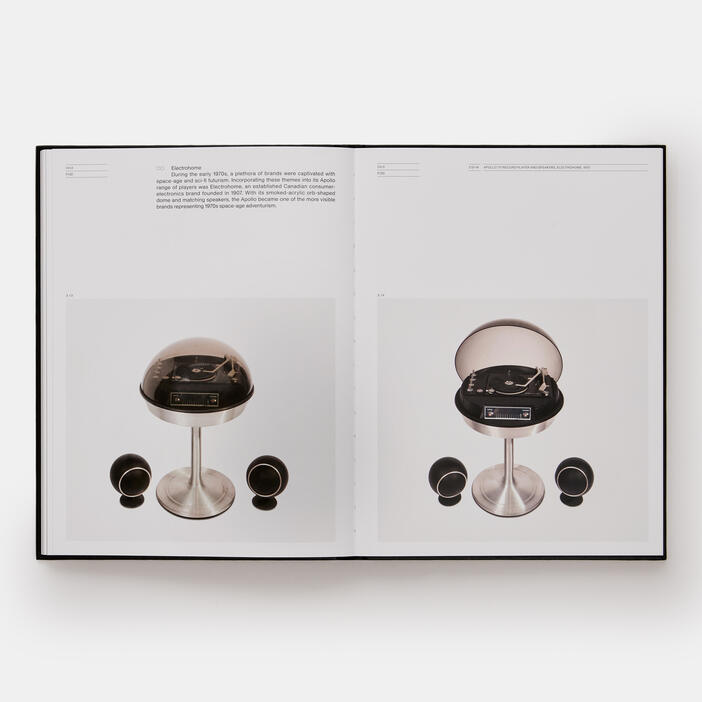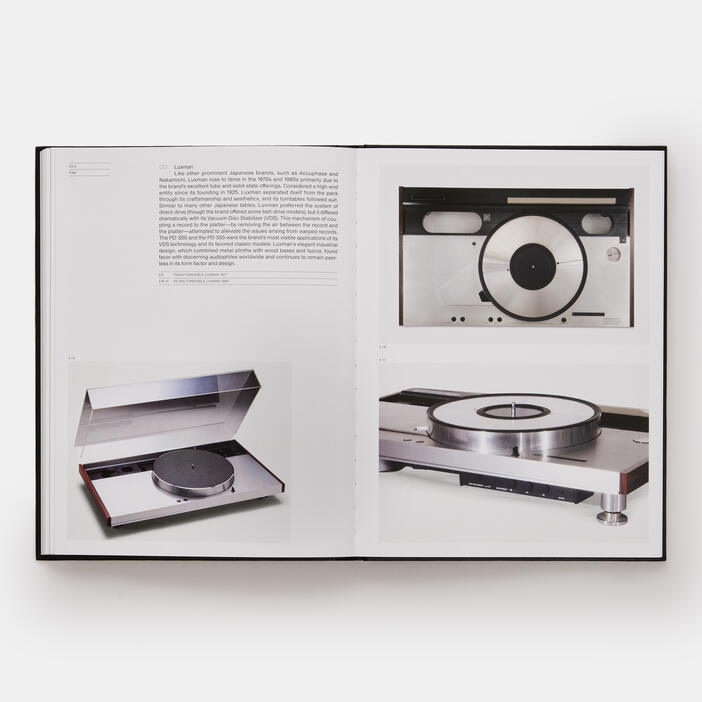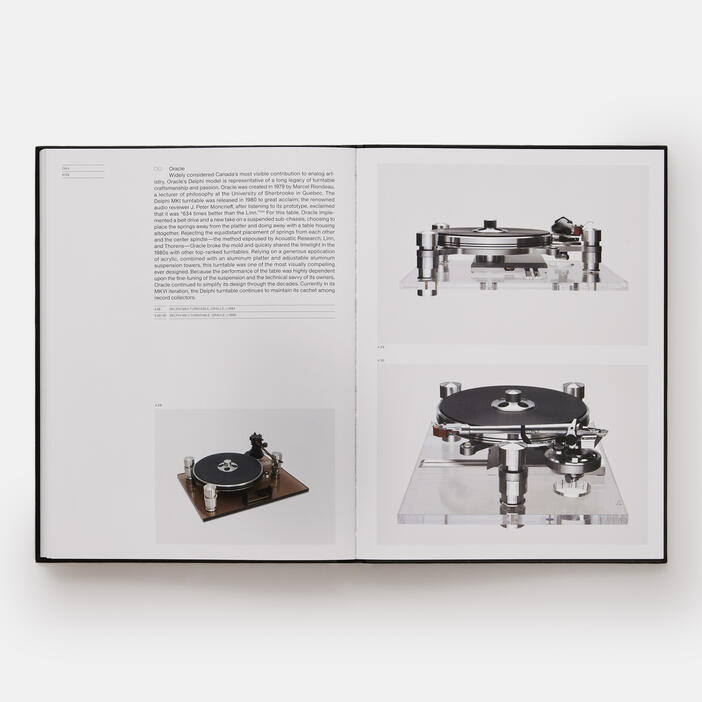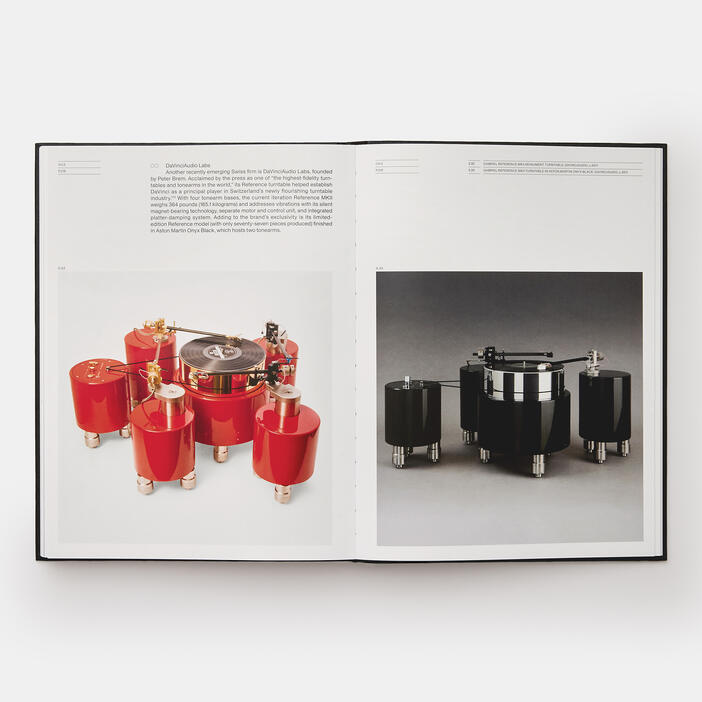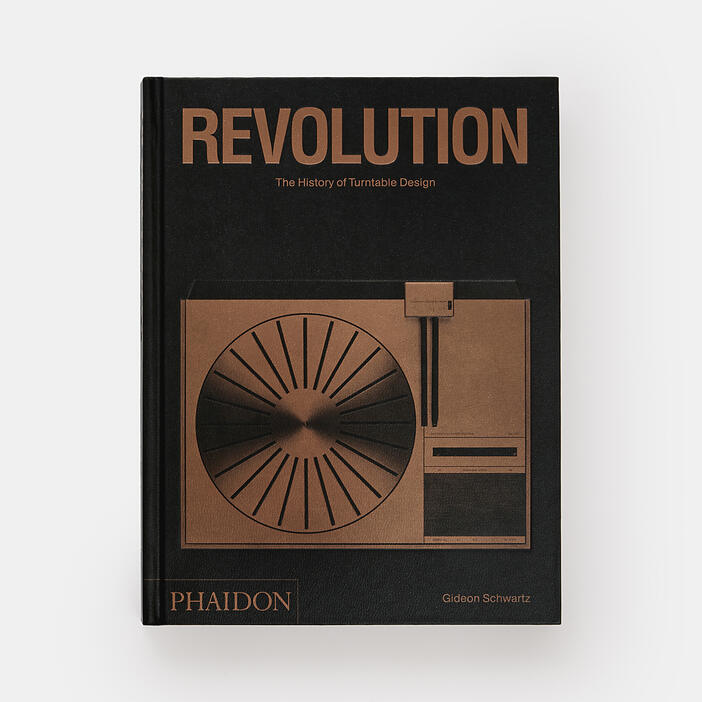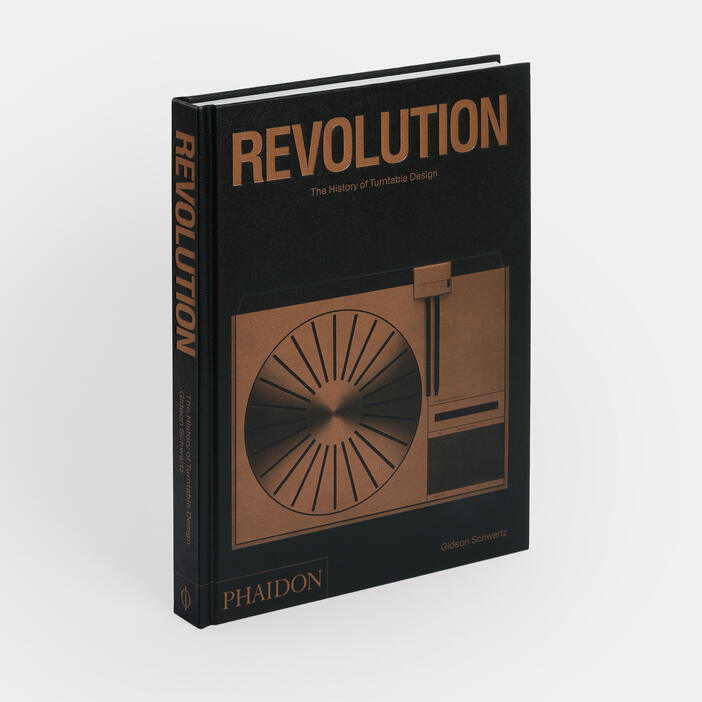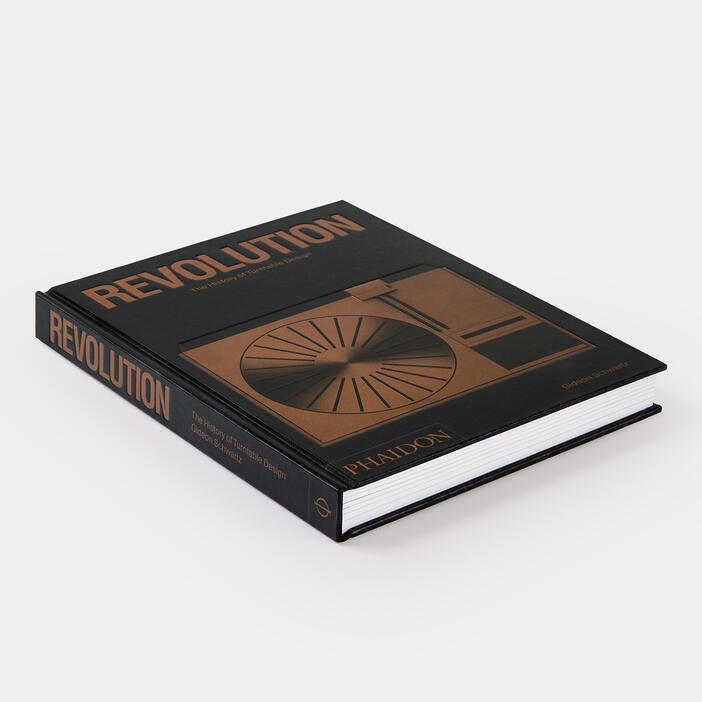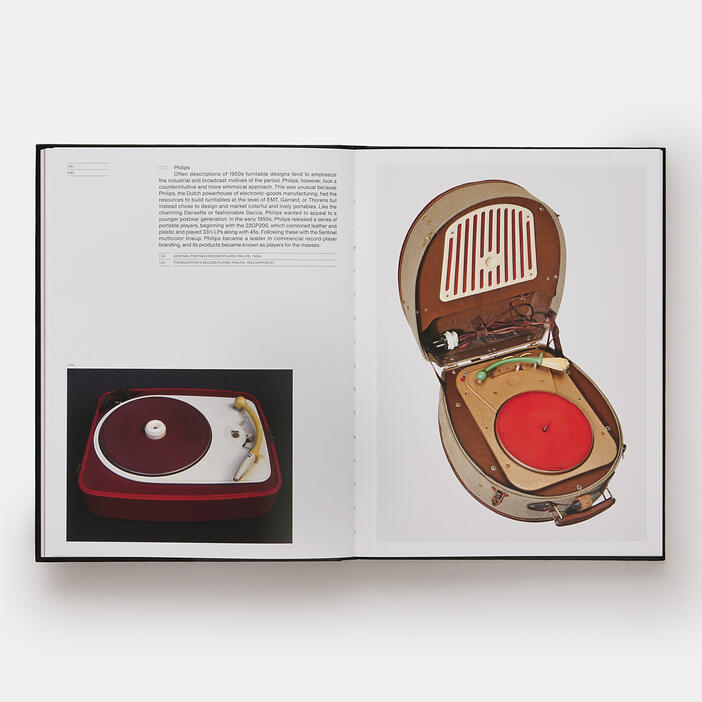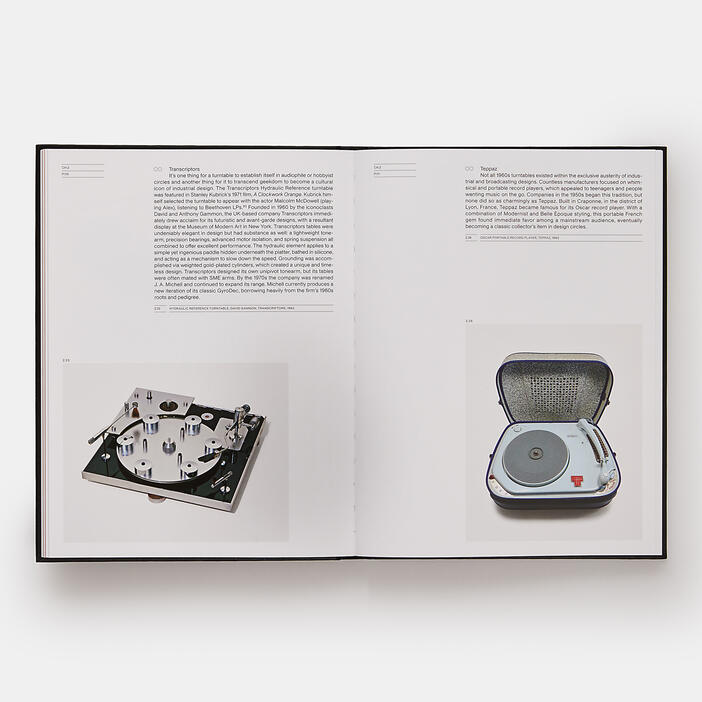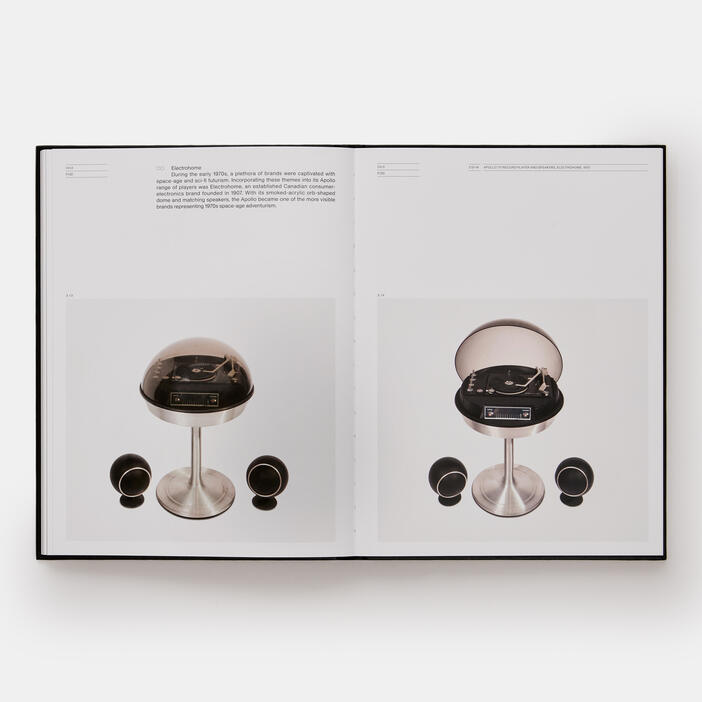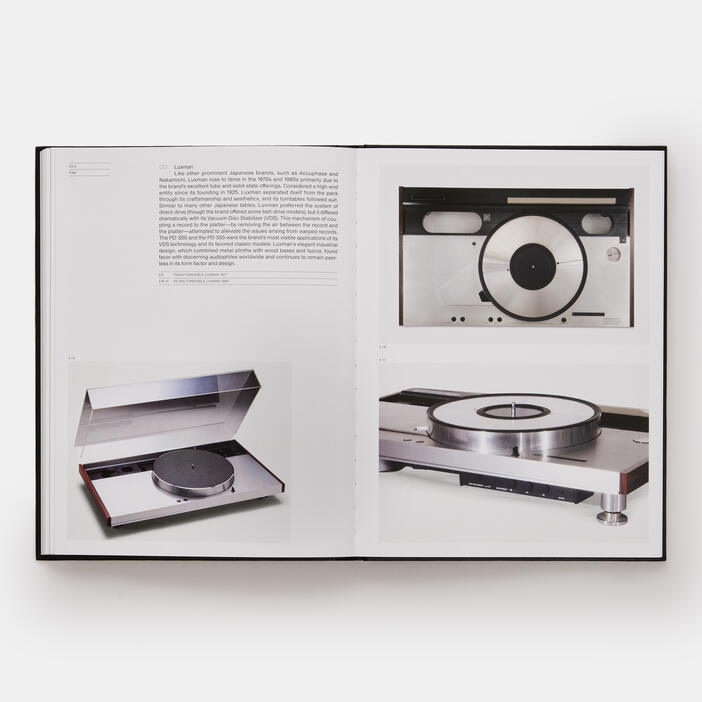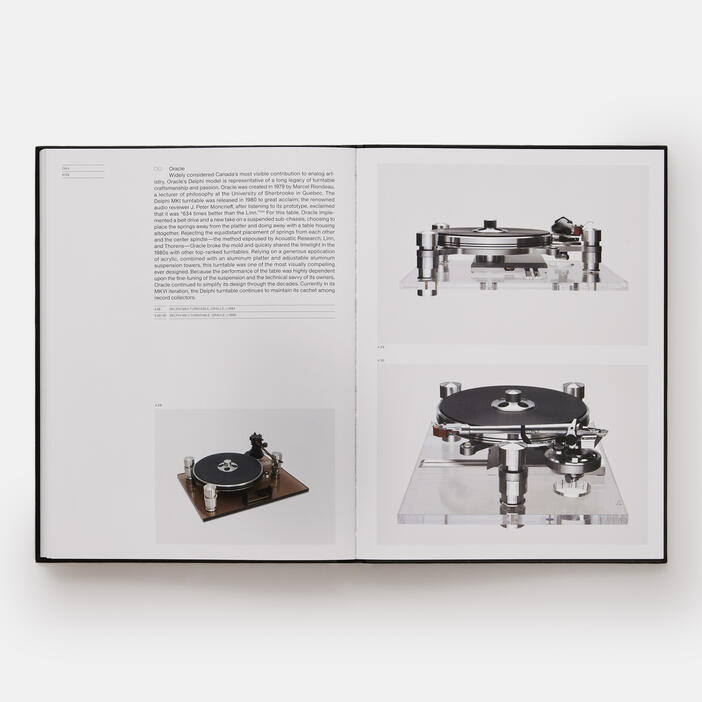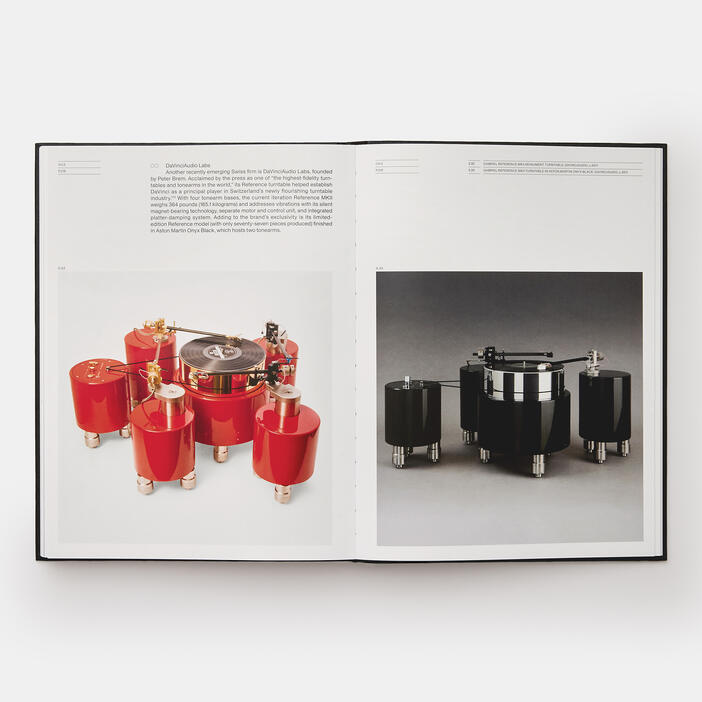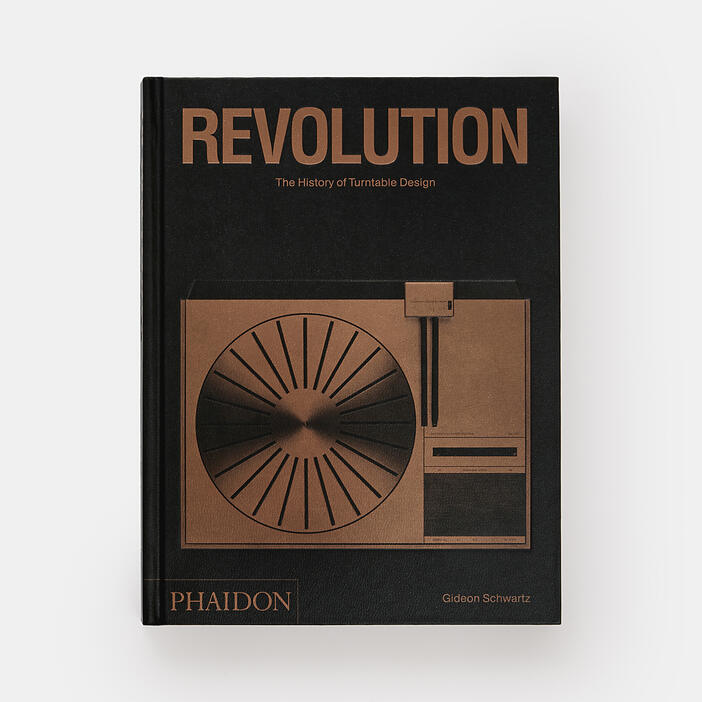 Revolution: The History of Turntable Design
Price AUD$150.00 | Phaidon 100 Price CAD$115.00 | Phaidon 100 Price £74.95 | Phaidon 100 Price €84.95 | Phaidon 100 Price USD$89.95 | Phaidon 100 Price T89.95 | Phaidon 100
As featured in Wallpaper*, The Wall Street Journal, Monocle, and New York Magazine's, The Strategist
The design, history, and cultural impact of turntables and vinyl technology: the twin powerhouses of the 'vinyl revival' phenomenon
Interest in turntables and records is enjoying a renaissance as analog natives and new converts find their enduring style and extraordinary sound inimitable. Revolution, a follow-up to Phaidon's beloved Hi-Fi: The History of High-End Audio Design, explores the design and cultural impact of the turntable, the component at the center of the 'vinyl revival'. An essential book for audiophiles, collectors, and design fans, Revolution showcases the fascinating history of turntables and vinyl technology from the 1950s to today's cutting-edge designs.
Written by Schwartz, author of Hi-Fi: The History of High-End Audio Design, who is an audio design expert and passionate about analog music, this book includes 300 illustrations from the world of turntables, from affordable to high-end, and everything in between. An essential addition to the bookshelf for analog natives and those new to the vinyl revival as well as music and design lovers.
Specifications:
Format: Hardback
Size: 270 × 205 mm (10 5/8 × 8 1/8 in)
Pages: 264 pp
Illustrations: 300 illustrations
ISBN: 9781838665616
The founder of ultra-high-end audio equipment company Audioarts in New York City, Gideon Schwartz has been credited with conceiving and creating synergistic music systems for some of the most exacting creative individuals in the world. Though coming from wildly disparate fields of cultural influence, all of them have one thing in common – their love and appreciation for music and high-quality audio reproduction.
Schwartz is a former attorney who retired from law to pursue his passion for music and audio equipment. He has authored Hi-Fi: The History of High-End Audio Design and Revolution: The History of Turntable Design and has passionately promoted audio as a distinct expression of compelling industrial design and cultural impact and significance. His books highlight generations of audio equipment, while imbuing in the reader a sense that audio serves as an important conduit for the musical arts.
His work has led him to create home music systems for the likes of record company boss and Johnny Cash, Metallica, U2 and Red Hot Chili Peppers producer Rick Rubin; along with fashion house Supreme CEO James Jebbia; art collector and founder of the Maharam textile company Michael Maharam, in addition to many other high-profile individuals in the commercial and creative arts worlds.
His knowledge of the international hi-fi world is without equal. If you want to learn more about the quest for perfect sound, you need to read Gideon Schwartz.
'An entertaining insight into the many ways that designers have shaped the simple record player over the decades... Excellent.' – Wallpaper*
'If you love vinyl, you'll want to give hi-fi enthusiast Gideon Schwartz's new book a spin.' – Wall Street Journal
'Essential for both seasoned collectors and anyone new to the vinyl-revival movement.' – New York Magazine, The Strategist
'A lavishly photographed survey of the ever-evolving turntable.' – Fast Company
'The turntable is once again in the spotlight.' – HYPEBEAST

'A magnificent title.' – Ecoustics
'A celebration of the designs that brought music to life.' – Acquire
'Audiophiles will find curiosities to salivate over.' – WIRED
'Stunning devices [are] on display in this sumptuous book featuring inventive brands.' – Globe and Mail
'This coffee table book is loaded with stunning visuals and impressive details about the making of eye-catching record players.' – Cool Material
'A perfect marriage of sound and vision.' – Departures
'Captures the staying power of turntables.' – The Creative Factor
'A history rich with numerous luminaries of industrial design.' – Design Milk
'[A] favorite to spruce up someone's space and pique their intellectual curiosity.' – Valet Mag
'Explores the cultural impact of a musical format that's still going strong.' – The Dieline
'Vinyl's resurgence shows no signs of slowing down and… audio design expert Gideon Schwartz…examines the impact of these machines from both a design and cultural standpoint.' – Uncrate
'Hundreds of images of turntables, their stories, and the rise, fall, and rebirth of the medium.' – The Awesomer
'Schwartz tracks the record player from its earliest days as a blueprint… through its current high-end/high-tech iterations… with no shortage of detail.' – Psychobabble