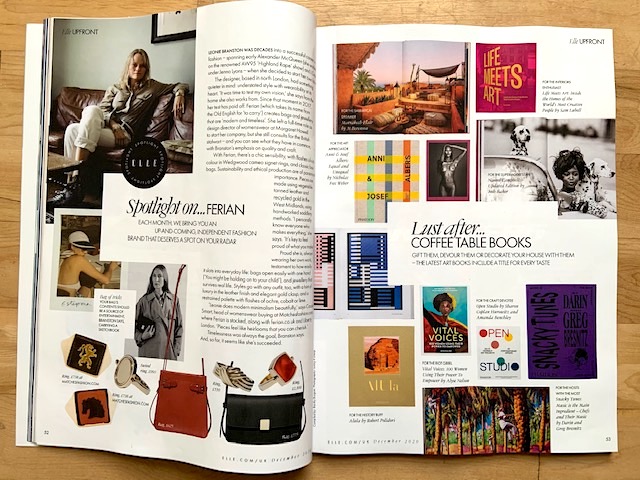 Phaidon tops 2020 seasonal gift giudes
The Christmas gift guides are out, and Phaidon is top of the presents pile again
Reading a great book is a joy all year around, but there's something special about curling up on Christmas Day with a newly acquired edition. If you're still deciding which new tomes to wrap up and leave under your tree, (or, of course, somebody else's) why not browse through some recent gift guides? They certainly seem to favour quite a few of our titles.
The most popular new books are Anni & Josef Albers, our beautifully presented visual biography of these two pioneers of modernist art and design; Open Studio, our behind-the-scenes look at leading contemporary artists at work in their studios, with original art projects to recreate at home; Spirited, our global celebration of cocktail culture; Flower, our comprehensive survey of flowers throughout art, history, and culture; Exploring the Elements, our child's guide to the periodic table; and Our World, another highbrow children's title, this time introducing geography to younger readers.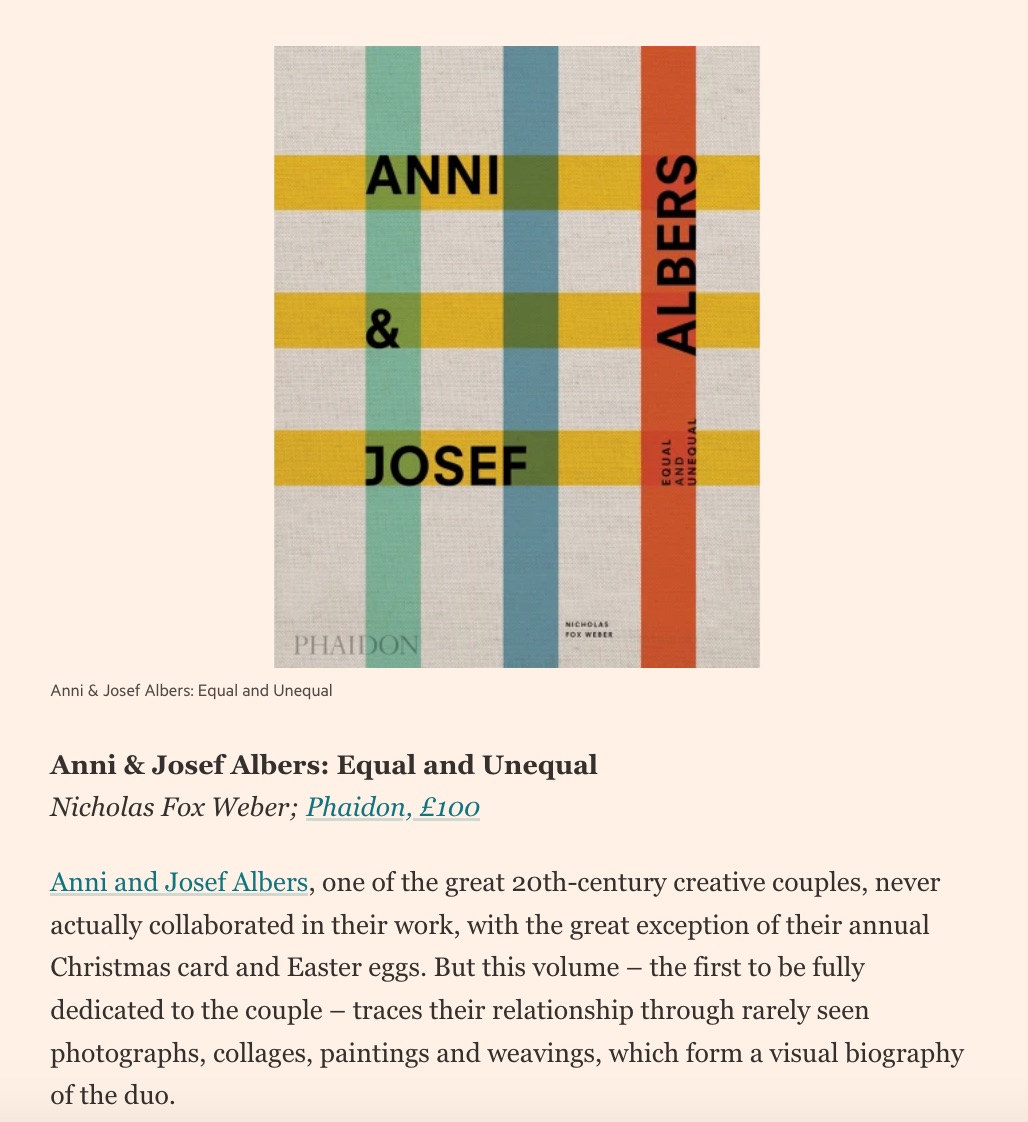 The Wall Street Journal picked out Flower, Exploring the Elements and The Fashion Book for its holiday gift guide; the New York Times picked out The Jewish Cookbook for its Hanukkah Gift Ideas and Gear for a Lit Holiday; New York magazine, included Flower, Anni & Josef Albers, Art=, and The Best of Nest among its Most Giftable Coffee-Table Books.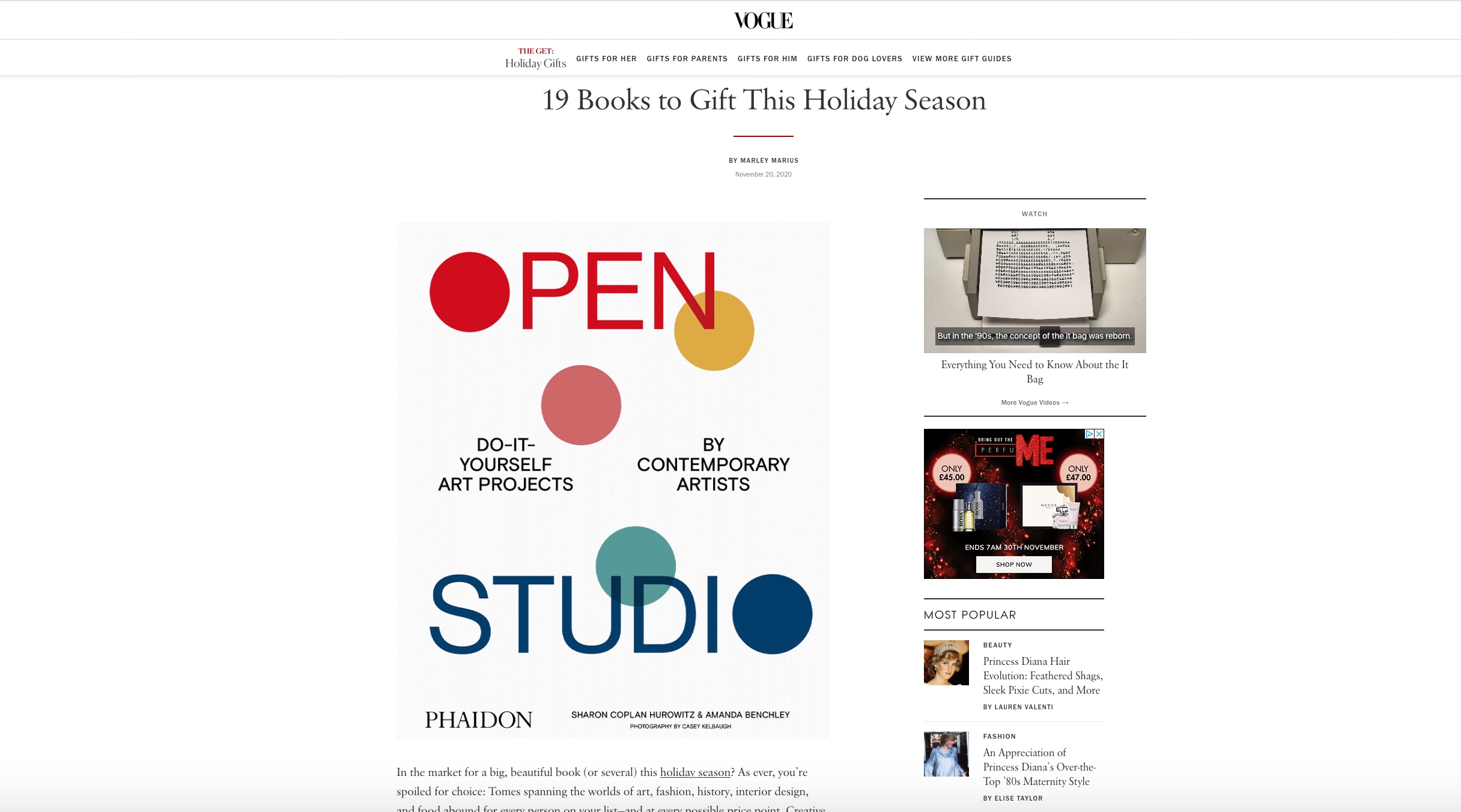 Elle featured Anni & Josef Albers, Snacky Tunes, Open Studio and Life Meets Art in its rundown of books to lust after; and put Paul Smith in its creative gift picks.
The Financial Times picked out five of our titles. Open Studio and Anni & Josef Albers made its list of the best new art books for autumn; while Nonstop was included in its best new children's books round-up; and In Memory Of was on its list of Architecture and Design titles.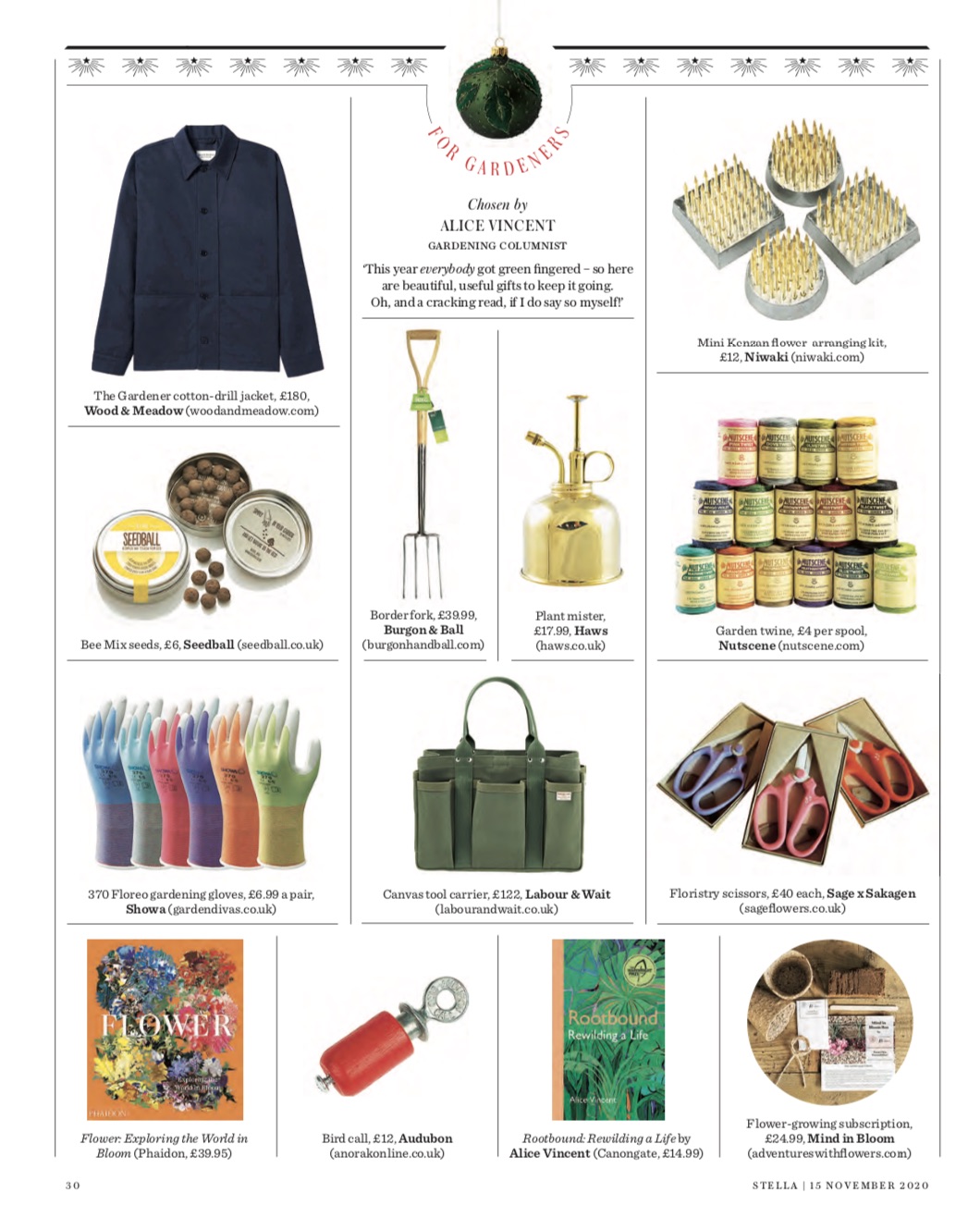 The Telegraph picked out Flower in its gifts for gardeners; Vogue selected Anni & Josef Albers, Open Studio, Art= for its gift guide; the Robb Report chose Spirited, Living on Vacation, Atlas of Mid-Century Modern Houses, and Supreme for its list of Gorgeously Illustrated Books That Will Make Anyone's Coffee Table Look Better; the LA Times chose Anni & Josef Albers and Adrien Dalpayrat for its rundown of the Best Art Books to Spark Creativity; and Southern Living, plucked Flower for its list.
Of course, there is still time to get shopping before Christmas, and plenty of further gift guides yet to be published; but if you want to get ahead, and select a few winning gifts yourself, you can browse through all our currently available titles in our store.