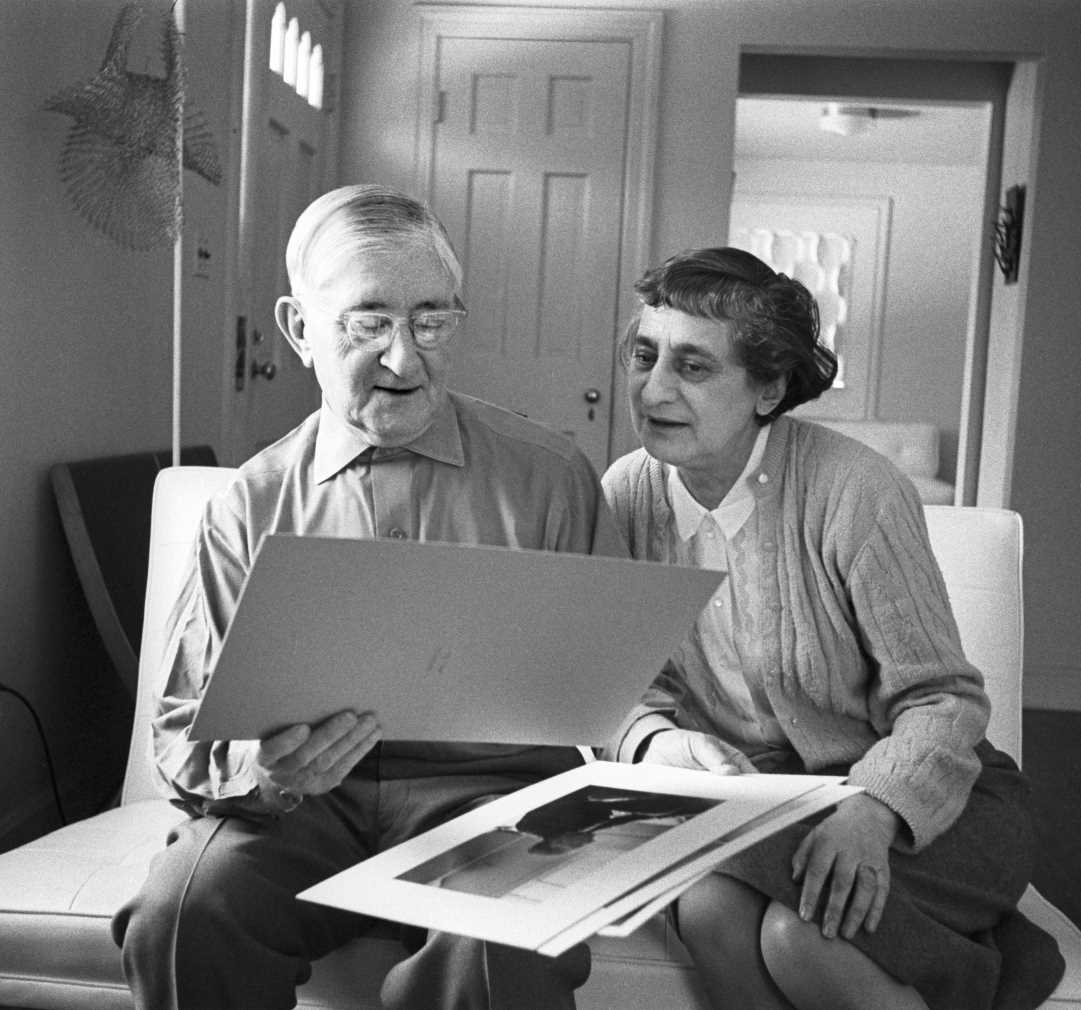 The style that defined Anni and Josef Albers
Our new book, Anni & Josef Albers, examines the clothes the couple favoured, in their own unwavering way
The artists and educators Anni and Josef Albers held very distinct views on almost every aesthetic aspect of daily life, from food to furniture, art to politics; so it shouldn't come as a surprise to find they were pretty clear-minded when it came to clothing as well.
As Nicholas Fox Weber, the long-standing executive director of the Albers Foundation, explains in his new book, Anni & Josef Albers, "they believed that those who wish to startle, or to call attention to themselves through outrageousness, have missed an opportunity for the grace and balance that they both deemed to be one of the true luxuries of human life."
In their view, such modesty was a greater distinction than any display of flamboyance. "Anni and Josef were both highly conscious of the differences between people trying too hard to give the impression of a fancy background and those who simply had innate style.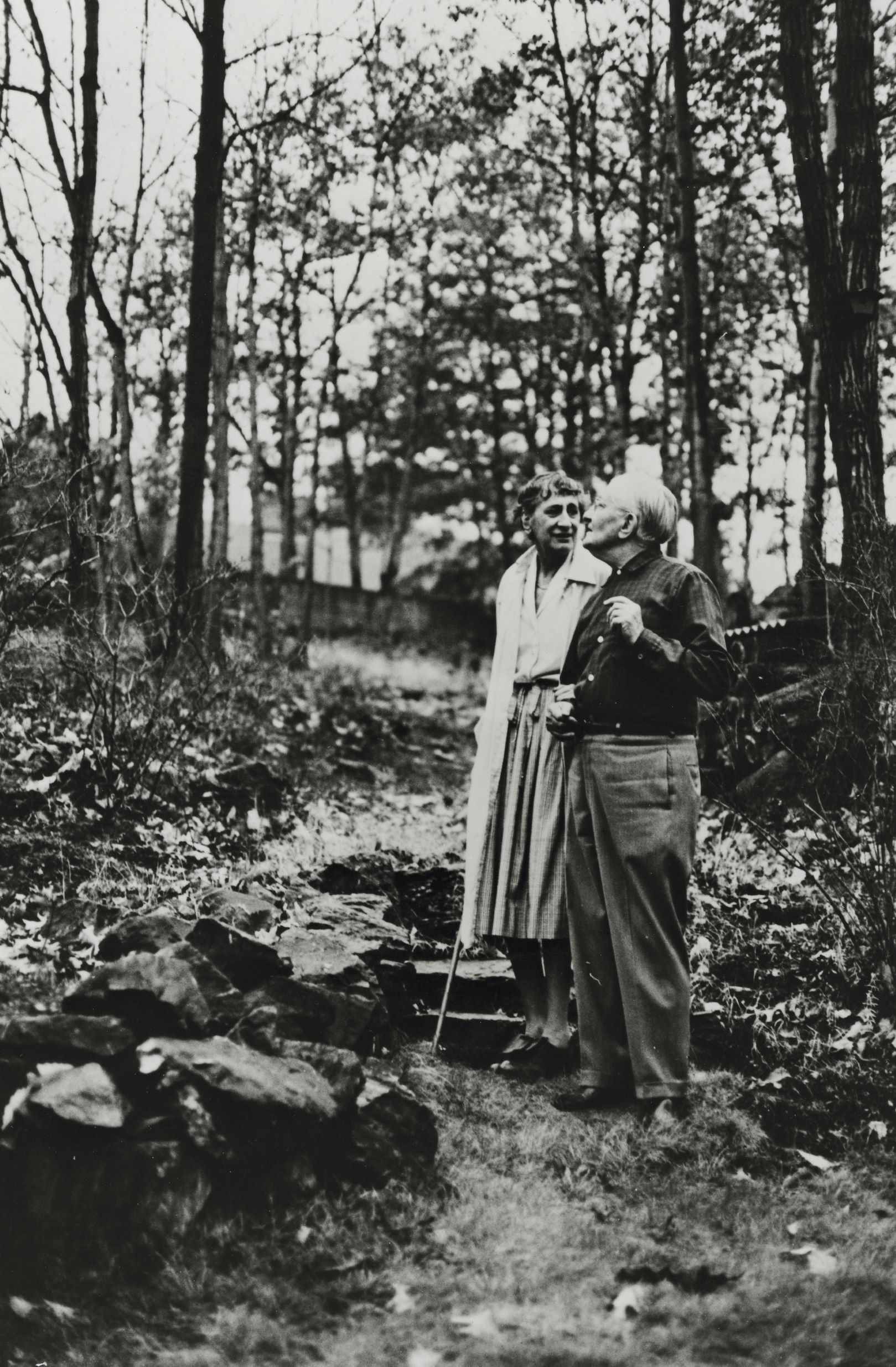 Yet each had a distinct take on this shared sense of style. "She eschewed frills and flower patterns and flourishes as assiduously in her plain blouses and jackets and skirts as in the textiles she was weaving," writes Fox Weber. "She loathed—it was a distaste to which she clung lifelong—any hint of artiness. She believed that if you were a real artist, you had no need to show it conspicuously."
Anni's austere style was, in part, a rejection of her luxurious family background. Josef, meanwhile, who came from far far more modest origins, might have been just a touch showier. "In the early years Josef, more than Anni, could not resist a certain dash," writes Fox Weber. "In a portrait of him by the photographer Umbo, he wears spats and other markers of sheer elegance."
Nevertheless, they both resisted trends, preferring a fixed style that might have drawn on some early 20th century fashion norms. "The width of Josef's lapels would reflect, to some degree, the style of the era, as would Anni's ultimate move from straight skirts to pants—a form of female liberation for which she credited Coco Chanel— but by and large, they always dressed the same way," writes the author. "Josef preferred long-sleeved shirts, neither too tight nor too baggy, in muted colors—gray and tan, above all—and, almost invariably, khaki trousers. When he wore suits, as he did whenever they were expected, they were usually solid gray. Anni acquired, over the years, a vast array of white blouses, ranging from inexpensive ones she bought at discount stores to luxurious ones given her by friends, all of them simply cut. She wore them mostly with straight skirts, also always neutral in color, until the move to pants, which she was happy to don late in her life."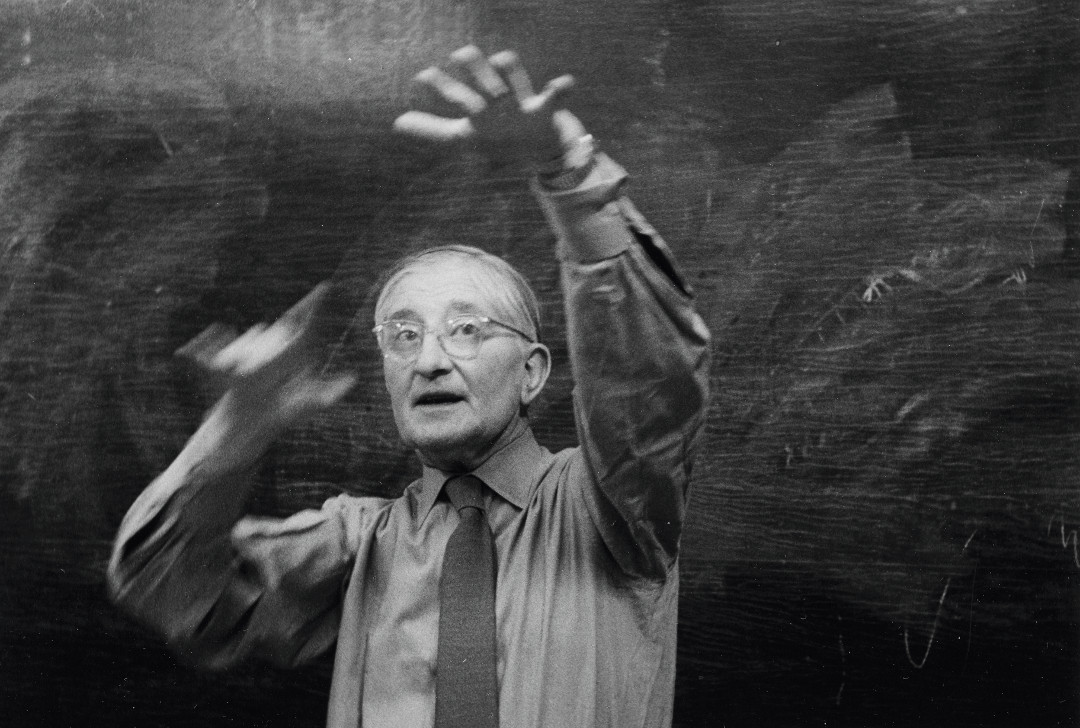 There were occasional wardrobe additions, such as Josef's Abercrombie & Fitch seersucker suit, bought in the 1950s, or his Burberry raincoat, yet they were intolerant of great shifts in fashion, both in their own wardrobe and in other people's.
"On the occasion of a very pretty young woman arriving in a Laura Ashley micro-floral print dress at the Alberses' house just prior to going out for dinner, Anni asked almost maternally, as if genuinely curious, 'Is that a new dress?' The young woman said, 'Yes, it is'" Anni immediately replied, 'Can you return it?'"
Of course, occasionally, those unfamiliar with Anni and Josef's personal style would cause offence too. in our new book Fox Weber recalls the occasion, in 1970, when Josef went tie shopping at J. Press, a small emporium of men's clothing developed for the Yale University community, very much in the Ivy League style.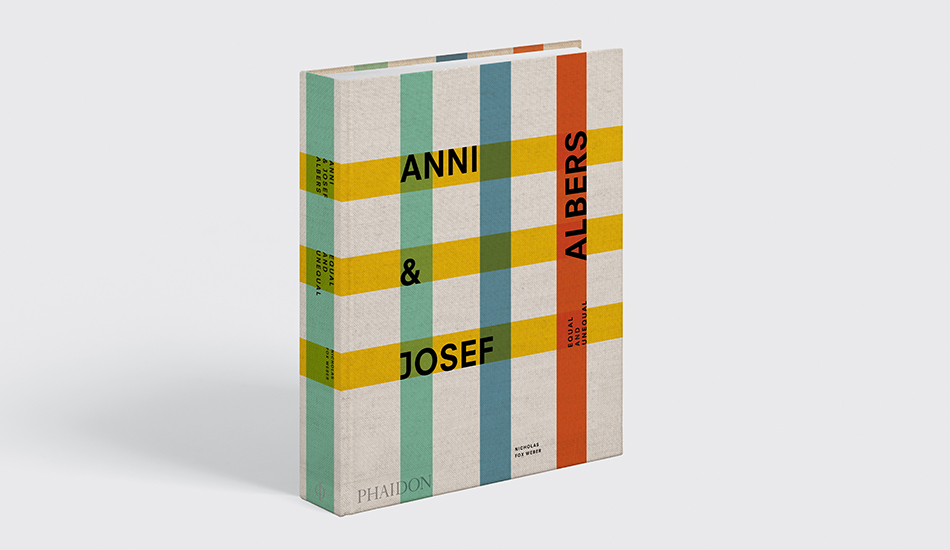 "When Josef walked into J. Press, he explained, quite simply, that he wanted a gray necktie," explains the author. "The choice of something muted and unimposing, subtle rather than assertive, could not have been more deliberate. The salesman was appalled. 'You have no color sense, sir,' the purveyor of madras and glen plaid tweeds told the artist. Anni relished the irony; Josef was outraged." For a man who had devoted his life to colour theory, some offence is justified. Just don't try to explain that to the salesman.
For more on this aspect of these important 20th century artists, and much, much more, order a copy of Anni & Josef Albers here.