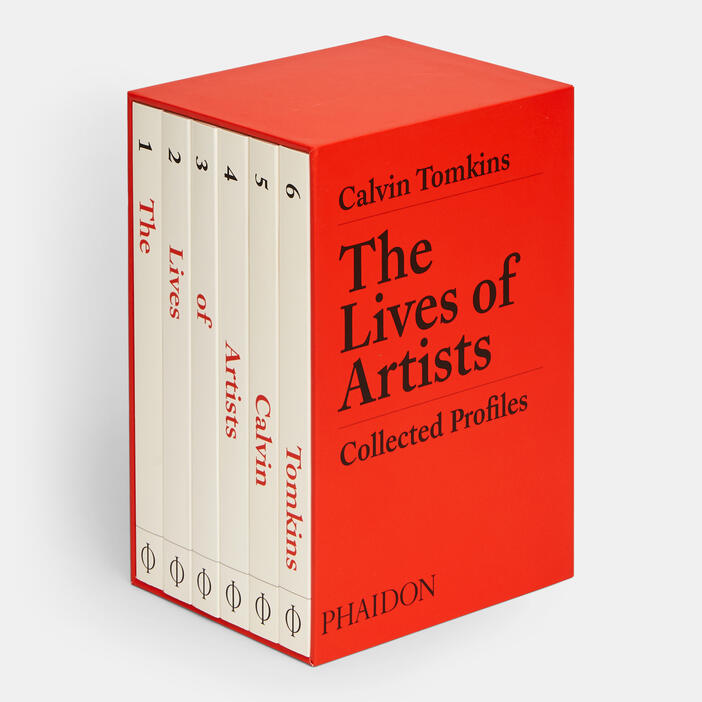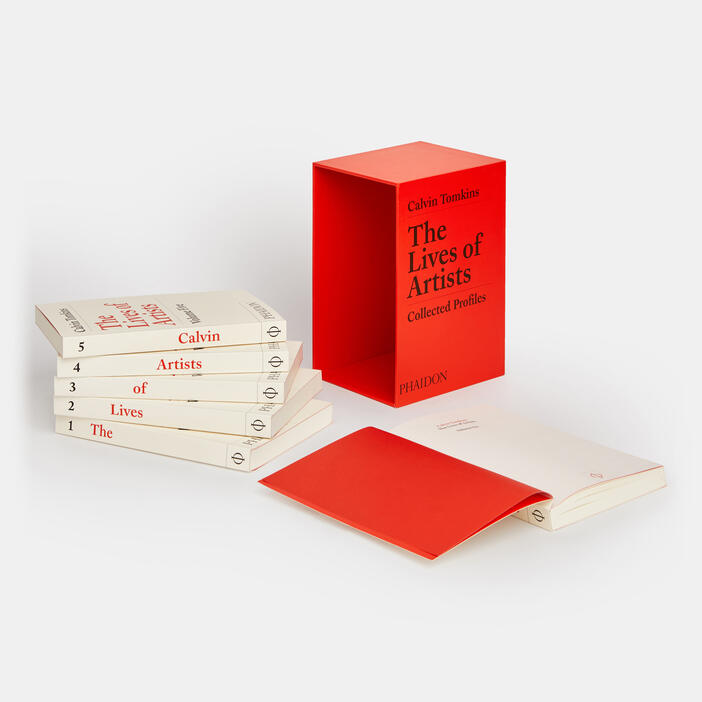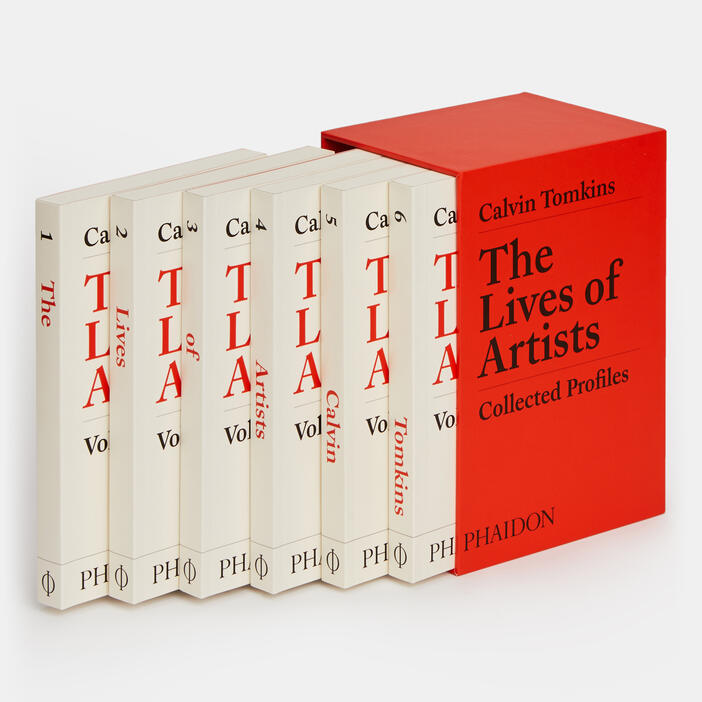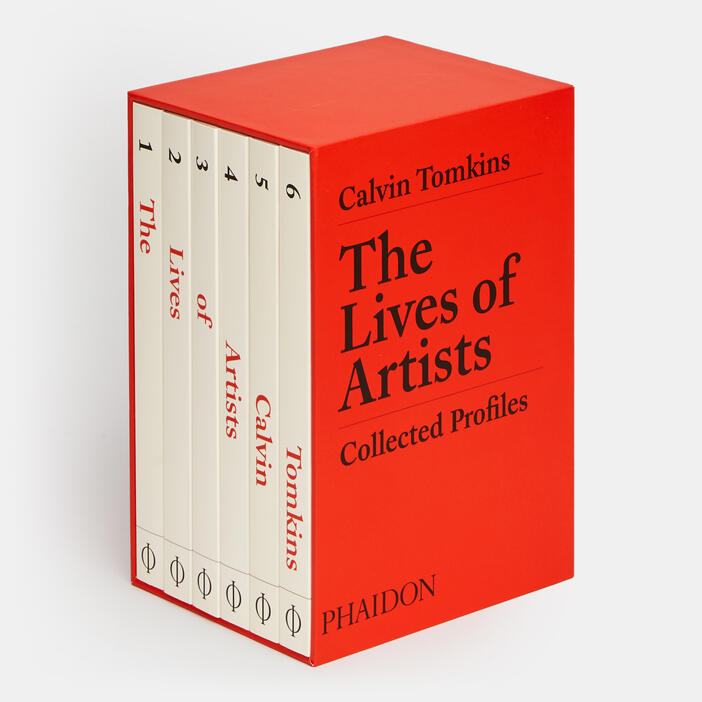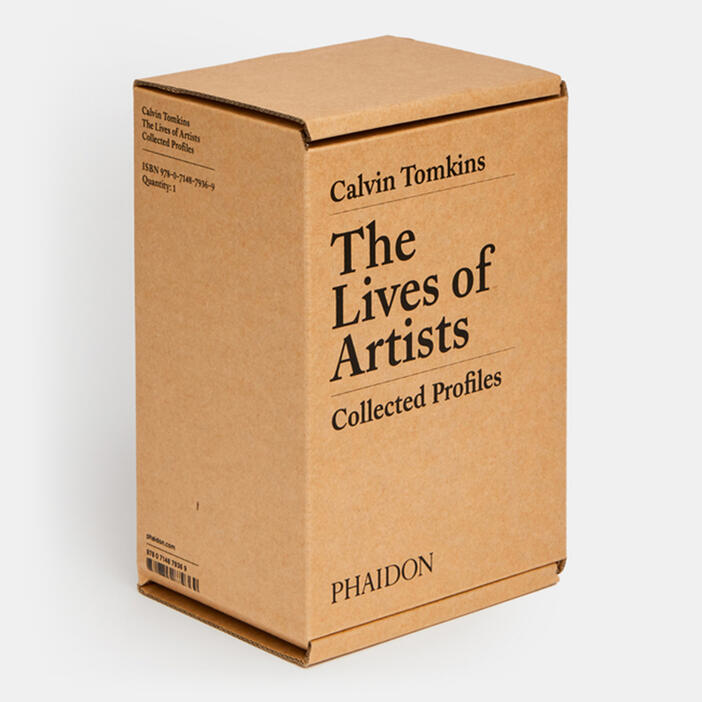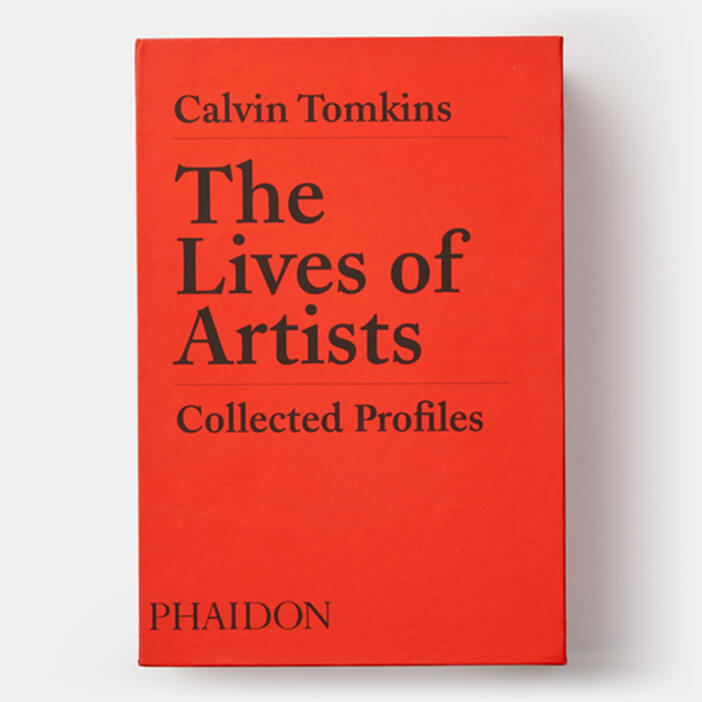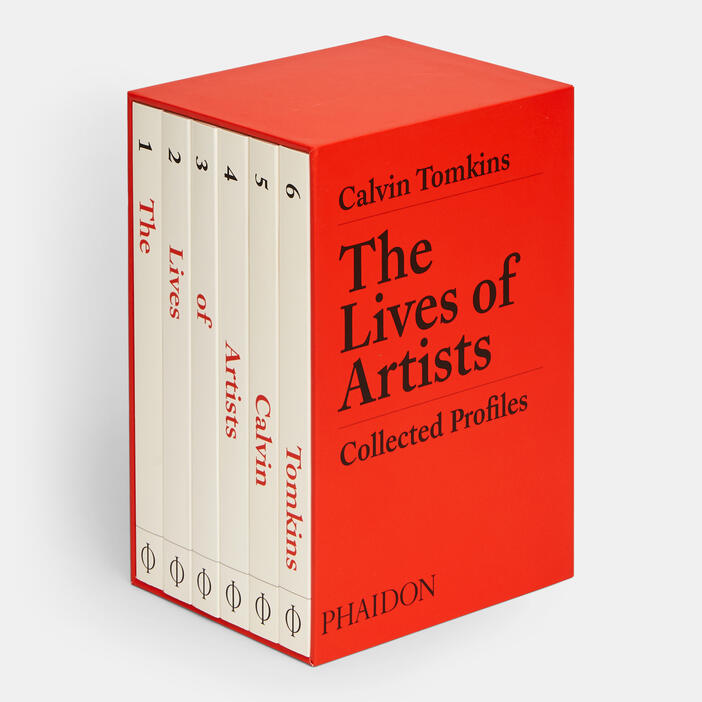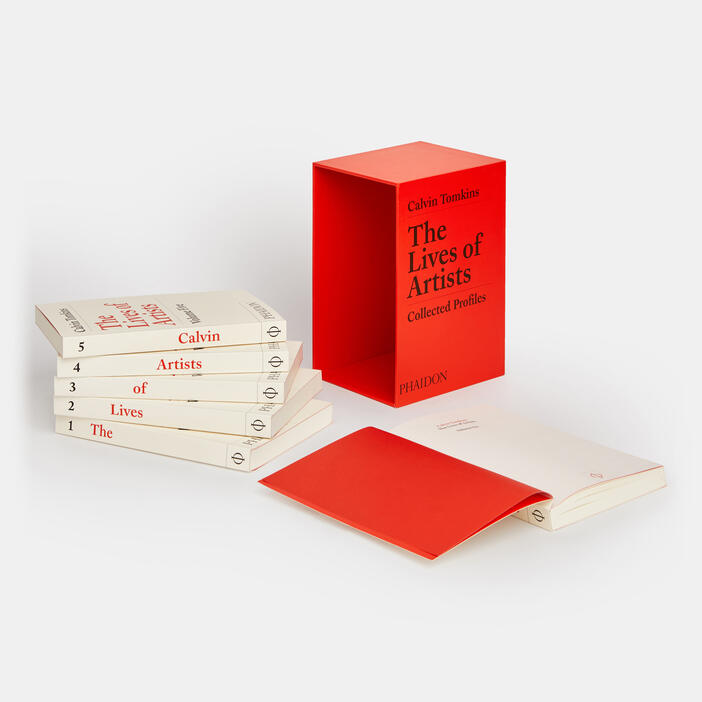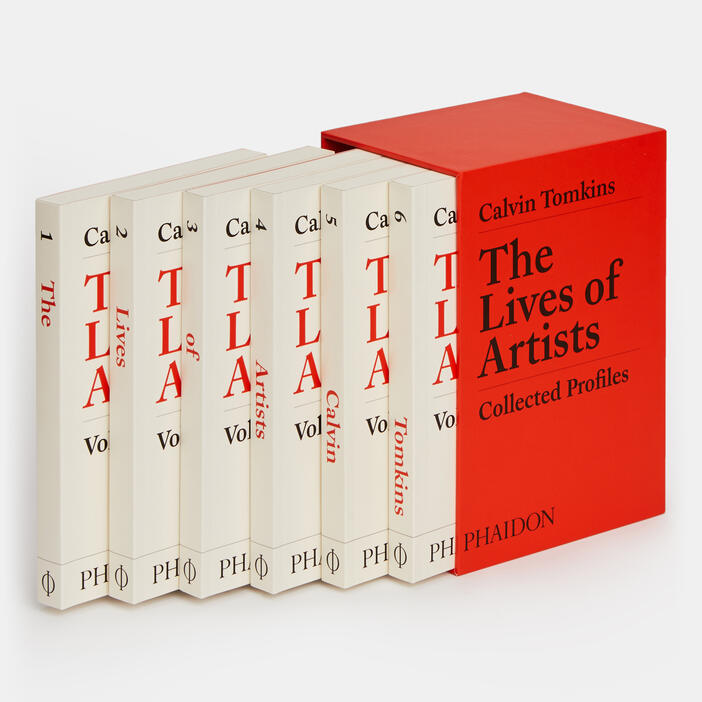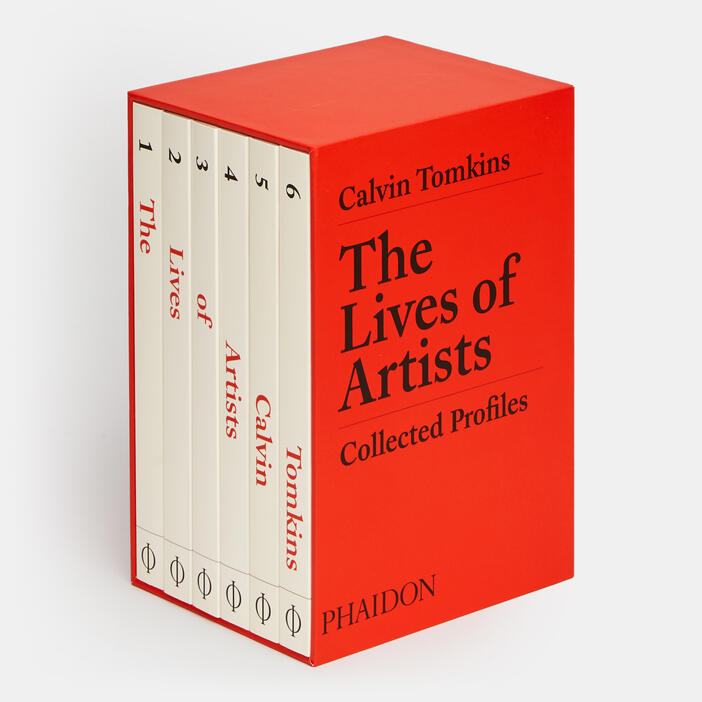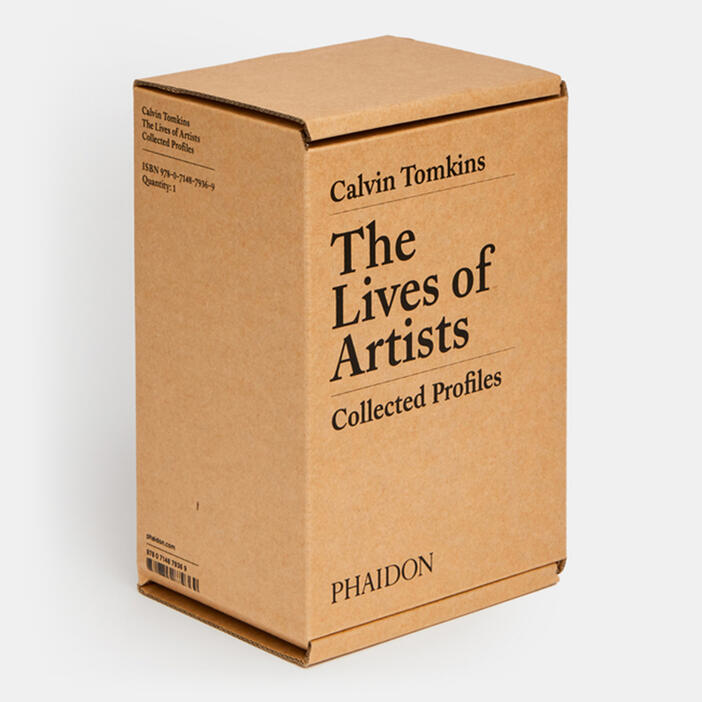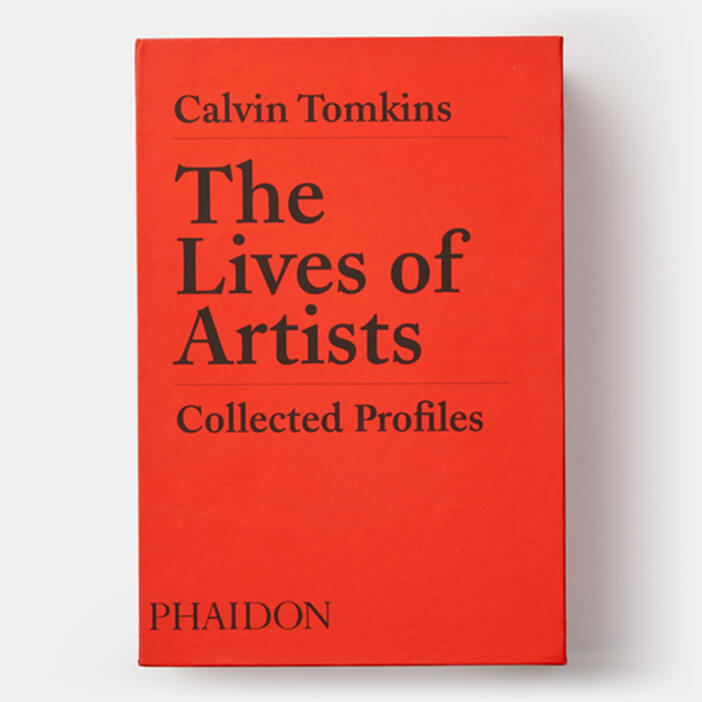 The Lives of Artists: Collected Profiles
Price AUD$200.00 Price CAD$175.00 Price £100.00 Price T125.00 Price USD$125.00 Price €125.00
The definitive collection of artist profiles by legendary journalist and New Yorker writer Calvin Tomkins, from the 1960s to today
When Calvin Tomkins joined The New Yorker as a staff writer in 1960, he did not plan to make art and living artists his main subjects. And yet, auspiciously for the magazine and its readers, Tomkins did just that. For the last six decades, his profiles of contemporary artists, from Jasper Johns and Robert Rauschenberg to Cindy Sherman and Mark Bradford, have become the liveliest and most authoritative guide to the art of our time. These six volumes contain eighty-two of Tomkins's profiles, from 1962 to 2019. Balancing insight and observation with wit, candor, and appreciation, Tomkins is a master of the profile—his indelible prose forming fascinating portraits, each a work of art in its own right.
Specifications:
Format: Paperback
Size: 203 × 140 mm (8 × 5 1/2 in)
Pages: 1640 pp
Illustrations: 0 illustrations
ISBN: 9780714879369
Calvin Tomkins has been a staff writer for The New Yorker since 1960. He has written more than a dozen books, including The Bride and the Bachelors, Merchants and Masterpieces, Living Well Is the Best Revenge, Off the Wall, Duchamp: A Biography, and Lives of the Artists.
David Remnick has been editor of The New Yorker since 1998, and a staff writer since 1992.
"Calvin Tomkins is one of our era's great documentarians. His insightful and probing profiles of some of the most innovative artists are guideposts to the last sixty years of visual culture. He is an archeologist of sorts, excavating and articulating those salient aspects of an artist's character lurking beneath the surface. Tomkins' work will stand as an important resource for future generations."—Marshall N. Price, Nancy A. Nasher and David J. Haemisegger Curator of Modern and Contemporary Art Nasher Museum of Art at Duke University
"The Lives of Artists promises endless hours of pleasurable and enlightening reading and re-reading. More than that, it will deliver a world of new friends into your life. While the six-volume set is imposing in total, each Profile remains a wondrously intimate portrayal of its subject."—Ann Temkin, The Marie-Josée and Henry Kravis Chief Curator of Painting and Sculpture, Museum of Modern Art
"Generous and insightful, Calvin Tomkins tells the story of the things we call art, and the colorful spirits called artists who make them."—Paul Chan
"Over his long career, he has published masterly profiles of visual artists and creative virtuosos. His pieces are marked by a keen eye for detail and an elegant understanding of an artist's relationship to her work."—David Remnick, The New Yorker
"For more than half a century, Calvin Tomkins has brought readers breathtakingly close to the personalities, practices, ideas, and immediate environments of many of the most significant artists and creators of our time. From Robert Rauschenberg and Nam June Paik to Julie Mehretu, Chris Ofili, and Mark Bradford, his artist profiles have charted an entire era. I cherish this volume as an invaluable resource about the art of our time."—Thelma Golden, Director and Chief Curator, The Studio Museum in Harlem
"[For] those seeking creative inspiration."—Bloomberg Businessweek
"...The handsome new Phaidon tome-six volumes in a fluorescent red case... Clocks in at about 1,600 pages and weighs a healthy 6 pounds. An essential and highly pleasurable record of the era, it also amounts to a sprawling, lifelong investigation into what it means to be an artist. Tomkins would go on to become the premier chronicler of the age's art scene, right up to the present... [his] prose exudes the sheer joy of writing about art."—ARTnews
"Longtime New Yorker writer Calvin Tomkins has compiled a massive boxed set of 82 profiles that he's written from 1962 to 2019 - from famous names like Jasper Johns to contemporary heavyweights like Cindy Sherman and Mark Bradford."—Bloomberg Pursuits
"An elegant homage... Reading [the interviews] only confirms the enviable lucidity and profound insight of Tomkins' writing. He has championed the avant-garde and worked the miracle of making the difficult seem easy without talking down to readers. Who could ask for anything more?"—The Evening Standard
"Legendary Journalist Calvin Tomkins... has profiled many of the greatest artists of the age... A lavish new multi-volume set... His profiles make artists human, allowing other humans to understand their art."—Artnet News
"A prolific collection of artists-many of them eccentric or otherwise challenging, all of them great (or at least noteworthy)."—The Art Angle
"...As a study of a longtime critic, it's unmatched."—Chicago Tribune