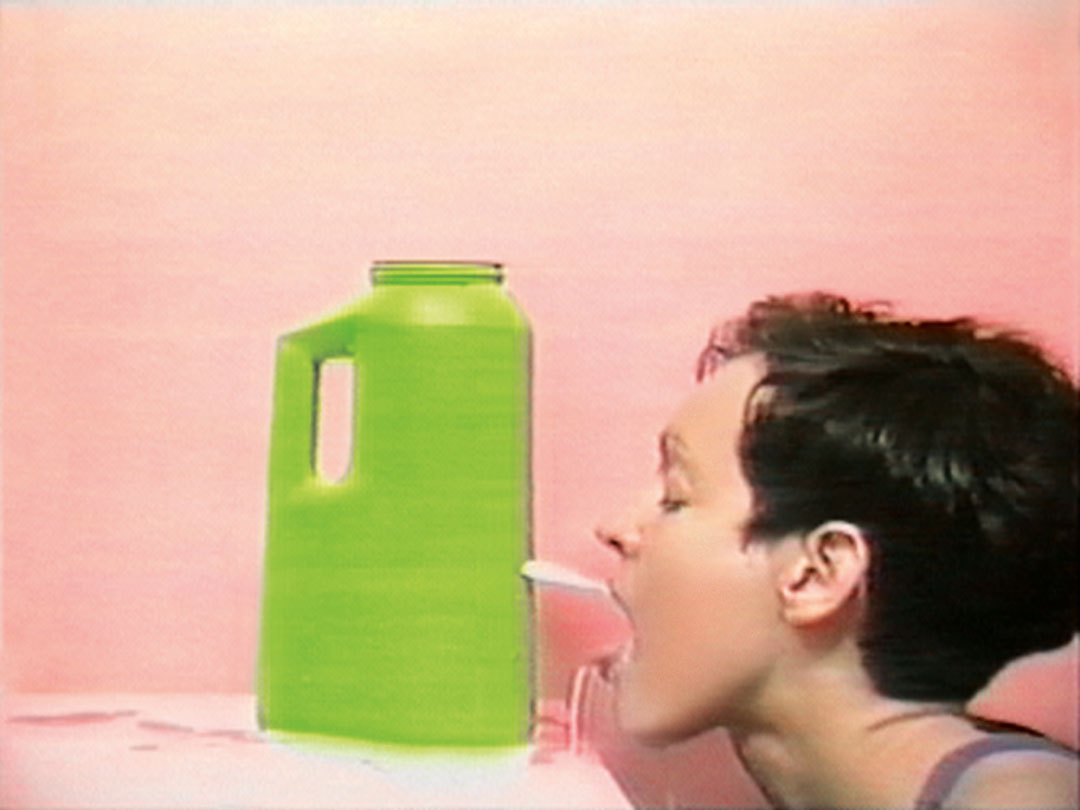 Meet the Riot Grrrl video artist who upset older feminists
The founding curator of MoMA's video program recalls how Cheryl Donegan and the MTV generation changed the visual arts
Video art remains an avant-garde medium. Yet it is also heavily influenced by the most lowbrow and ubiquitious of the visual art arts: television. When television changed, so video art changed, explains the author and curator Barbara London in her new book, Video/Art: The First Fifty Years.
As the founding curator of the video art program at the Musem of Modern Art in New York, London can remember, how in the 1990s, a new group of video artists emerged "who came of age watching the recently launched music video channel MTV. This under-thirty generation was opposed to the sumptuous postproduction of more established media artists and found inspiration in the technical limitations of consumer video. They pointed the camera at themselves and upheld the assertive performative spirit of early portapak days."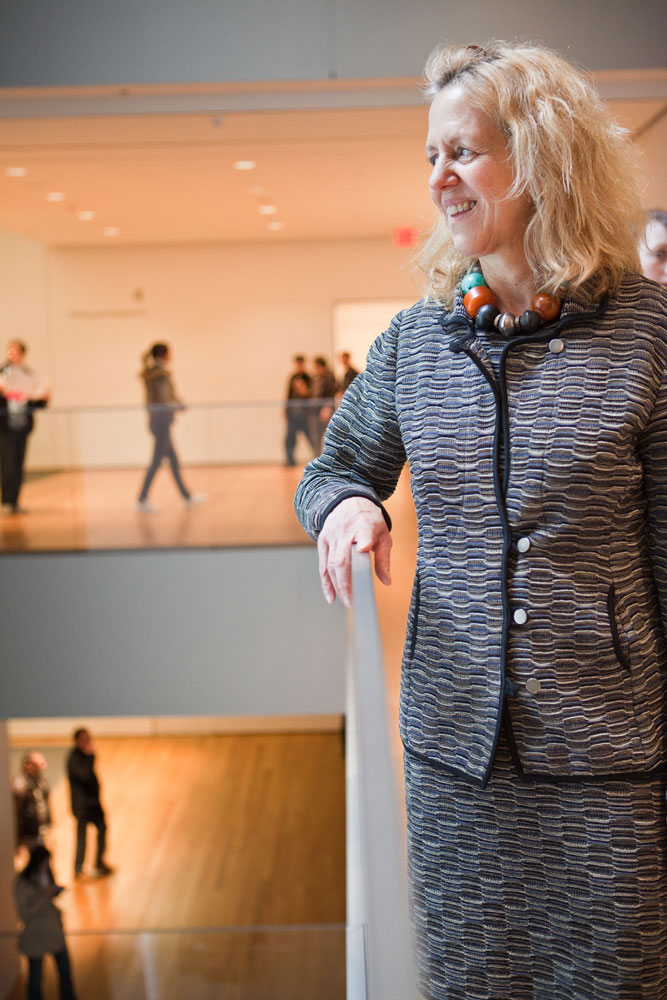 Among this new group was the American artist Cheryl Donegan. "Donegan came of age in the 1990s, as fellow Generation Xers were questioning everything mainstream culture put in front of them," London explains. "She and her artist peers began expressing themselves through the underground feminist, punk riot grrrl movement, along with grunge, slacker, and DIY aesthetics and forms. Politics were at the forefront of just about everything, as artists examined the efficacy of feminism, identity politics, and other political currents in art."
Beginning her career as a sculptor, Donegan later turned to video, and became particularly interested in the work of the Belgian filmmaker Chantal Akerman, and in particular Akerman's 1975 movie, Jeanne Dielman, 23, quai du Commerce, 1080 Bruxelles. "The hypnotic real-time study of a middle-aged widow's stifling routine of domestic chores and prostitution was much discussed during Donegan's studies at the Rhode Island School of Design and later as she pursued an MFA at Hunter College," writes London.
Donegan admired the film's take on sex, labour, gender and domesticity, but she didn't want to simply remake something in Akerman's style. Instead, she did things her own way.
"With the grace of the well-known actress and celebrity fitness guru Jane Fonda, in her videotape Head (1993), Donegan surprises her viewers with an autoerotic workout that she performs in a neutral setting, showing only her upper body wearing a purple exercise bra," writes London. "She appears in profile, facing a large green laundry detergent–like container placed on top of a pedestal. To a soundtrack of pop music, she unplugs the jug's spout, causing a stream of milk to spurt out. She leans forward and catches the liquid in her mouth, pauses, shoots the liquid back into the container, replaces the plug, and licks the spout. For the duration of the two-and-a-half-minute tape, she repeats the action, which brings to mind the titular sex act. When she splatters the liquid over the pink backdrop, she makes an irreverent parody of action painting. Toward the end, when she exits the frame, the empty setting suggests the location of a lurid crime or the aftermath of an illicit act of passion."
Created to broaden and further feminist artistry, Head was also "a riposte to the somewhat belligerently masculine performance videos by Vito Acconci and Paul McCarthy, created in the 1970s and much discussed for decades," writes London.
However, not all of Donegan's colleagues saw things that way. "As Donegan remarked in a 2016 Art in America interview, she was also reading other critiques by second- and third-wave feminists, who were known to say about work like hers, 'You're performing for the male gaze; you're showing your body' and 'What are you going to be doing when you're 55? Rocking a G-string? How feminist is that?' Donegan would exclaim to herself, 'Fuck you!' while another part of her was filled with Catholic guilt about exposing erotic underpinnings."
Nearly 27 years later, Donegan can let those misgivings go; in London's opinion, the artist's bright, punky, poppy work has enduring value. "Through her art, Donegan looks at the personal and the private, the highbrow and the tabloid, with a good sense of humor that tinges on irony," she writes. "Compact, brainy, and visceral, her work asks questions that are difficult to answer."
To learn more about the definitive days of video art, and Barbara's role within its development, order a copy of Video/Art: The First Fifty Years. In this book, she traces the history of video art as it transformed into the broader field of media art - from analog to digital, small TV monitors to wall-scale projections, and clunky hardware to user-friendly software. In doing so, she reveals how video evolved from fringe status to be seen as one of the foremost art forms of today.