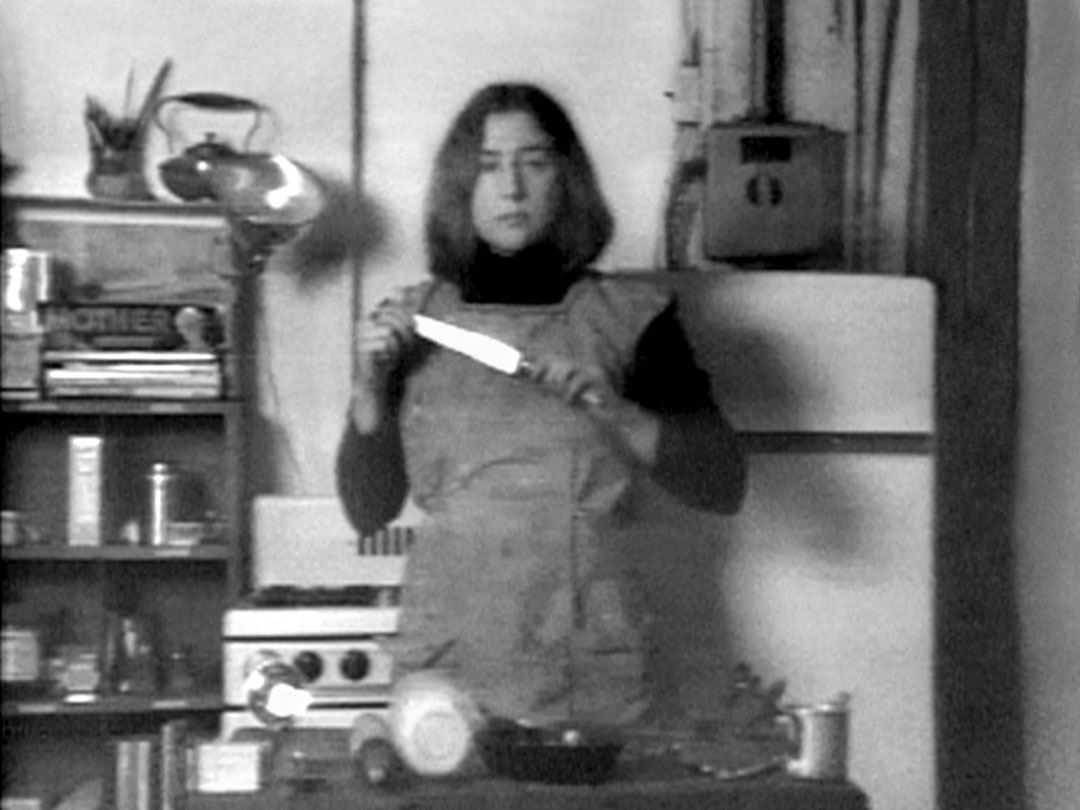 Martha Rosler is the video artist who sliced TV clichés to pieces
The founding curator of MoMA's video program looks back on a media-art veteran and her place in identity politics
As with many new forms, the classics within video art arrived quite early. "After seriously considering what video preservation would involve, in 1975 MoMA officially began acquiring artists' videos—making video the first new medium to enter the museum's collection program since film was added in 1935," writes Barbara London, the founding curator of MoMA's video art program, in her new book Video/Art: The First Fifty Years. "MoMA's first purchases, now considered part of video art's canon, included Paik's Global Groove (1973), Jonas's Vertical Roll (1972), Nauman's Lip Sync (1969), Peter Campus's Three Transitions (1973), [and] Martha Rosler's Semiotics of the Kitchen (1975)."
That last addition may have been catalogued as a groundbreaking work of contemporary art, but it also drew on other, more lowly broadcasts, watched by millions across the globe. "Video makers put the television industry in the same category as museums," she writes, "a high-handed adversary that, for the most part, treated them like outcasts. With considerable vengeance, a number of artists appropriated TV programs and made work that critiqued the closed system and the rigid formats imposed on content, addressing the split that divided popular culture from high art, as Warhol had done a few years before."
Obviously no one would mistake Rosler's 1975 video for a cookery show, yet it's hard not to feel as if you've tuned into an otherworldly food channel, when you view this work today. For six-and-a-half minutes, Rosler stands in a domestic kitchen, running through the alphabet, from A to Z. For most of the letters she chooses a culinary tool to represent the character - beginning with an apron for A – but for the last three entries – X, Y and Z – she forms the letters, throwing her arms up for the ascendant peaks of 'Y', and slicing a knife violently through the air for 'Z'. It's a simple, stark work, that makes you rethink gender stereotypes, food production, mass communication and a woman's place within both the kitchen and the moving image.
Looking back, London identifies Rosler as both a "no-nonsense media-art veteran" and an early pioneer of identity politics, which only "intensified as artists grew more critical of gender and racial inequalities, as well as class divides." Yet it's also to see how Rosler's simple slice-and-dice of the alphabet still draws into question today's assumptions and prejudices.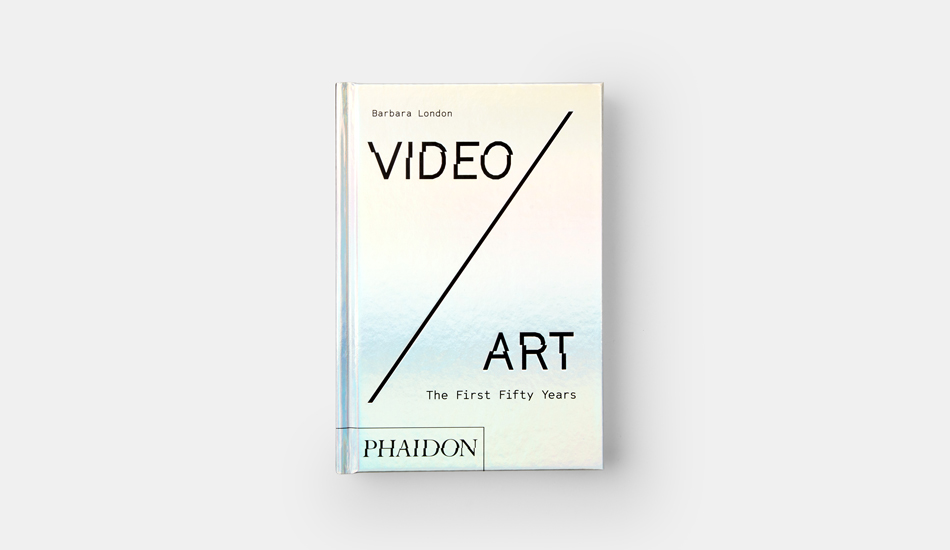 For more on Rosler and her place within the development of video art, as well as much more, order a copy of Video/Art: The First Fifty Years here.