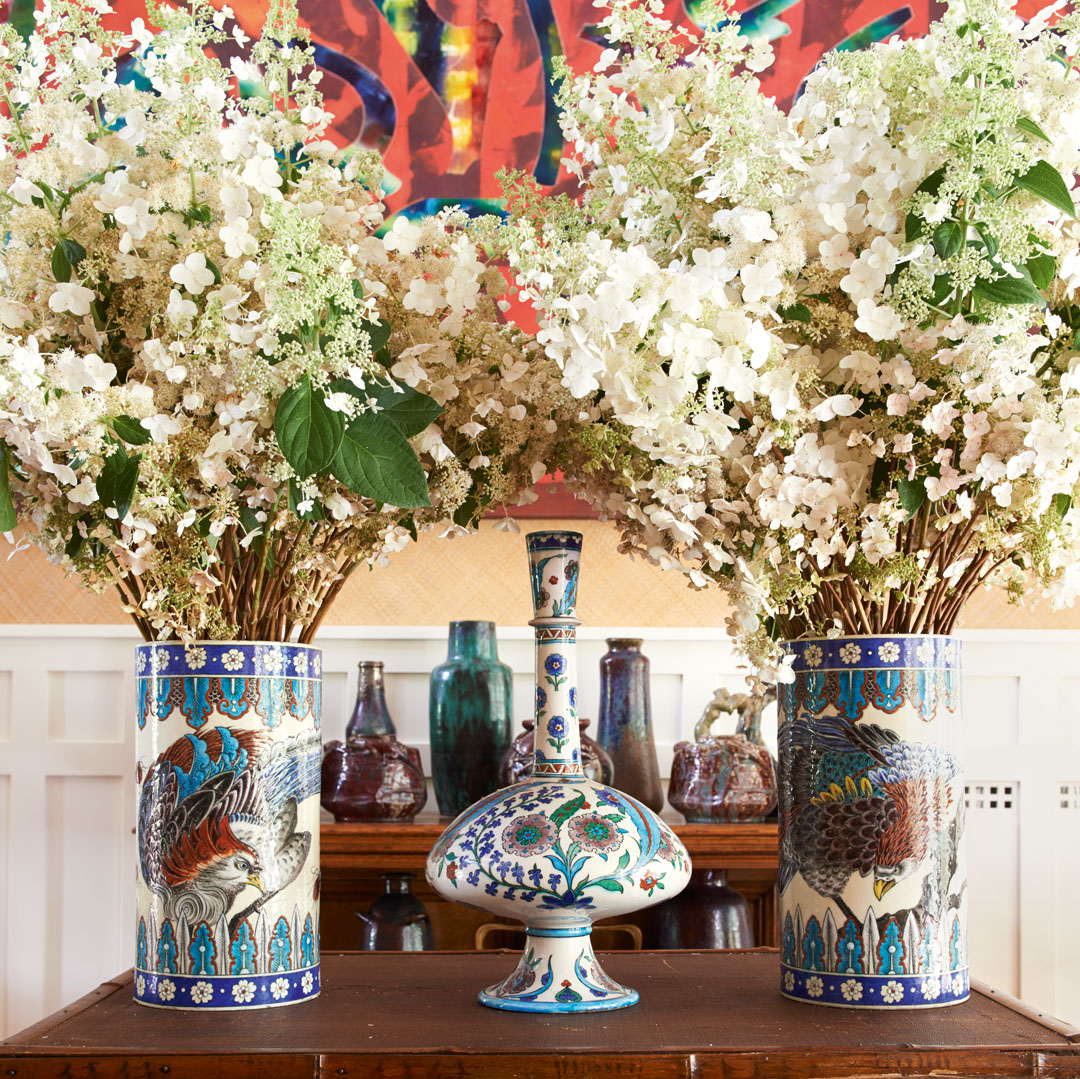 How did Peter Marino discover Théodore Deck?
Which famous fashion figure led The 21st century architect to the work of the 19th century ceramicist?
The architect and collector Peter Marino is known for his impeccable taste. Brands such as Chanel, Dior and Calvin Klein have entrusted him to create beautiful retail spaces, in which he often pairs his architectural work with fine works by artists of his choice.
However, Marino's tastes also extend to Renaissance and Baroque bronzes, the photography of Robert Mapplethorpe and Belle Epoque French ceramics. Just how did he come to appreciate these varied arts? Well, in Théodore Deck: The Peter Marino Collection, Marino explains just how the first piece of Deck porcelain came into his hands.
"My introduction into the world of French ceramics from the late-nineteenth to the early-twentieth century - Théodore Deck, Pierre-Adrien Dalpayrat, Auguste Delaherche, Ernest Chaplet, Charles Greber, Sèvres, Limoges, Alexandre Bigot, and Jules Vieillard - began by chance one spring afternoon in the late 1970s," writes Marino in the book's introduction. " I had recently completed the architectural work on the Pierre Bergé–Yves St. Laurent apartment at the Hotel Pierre in New York City, which, unbeknownst to me, had caught the eye of one Alice Stern.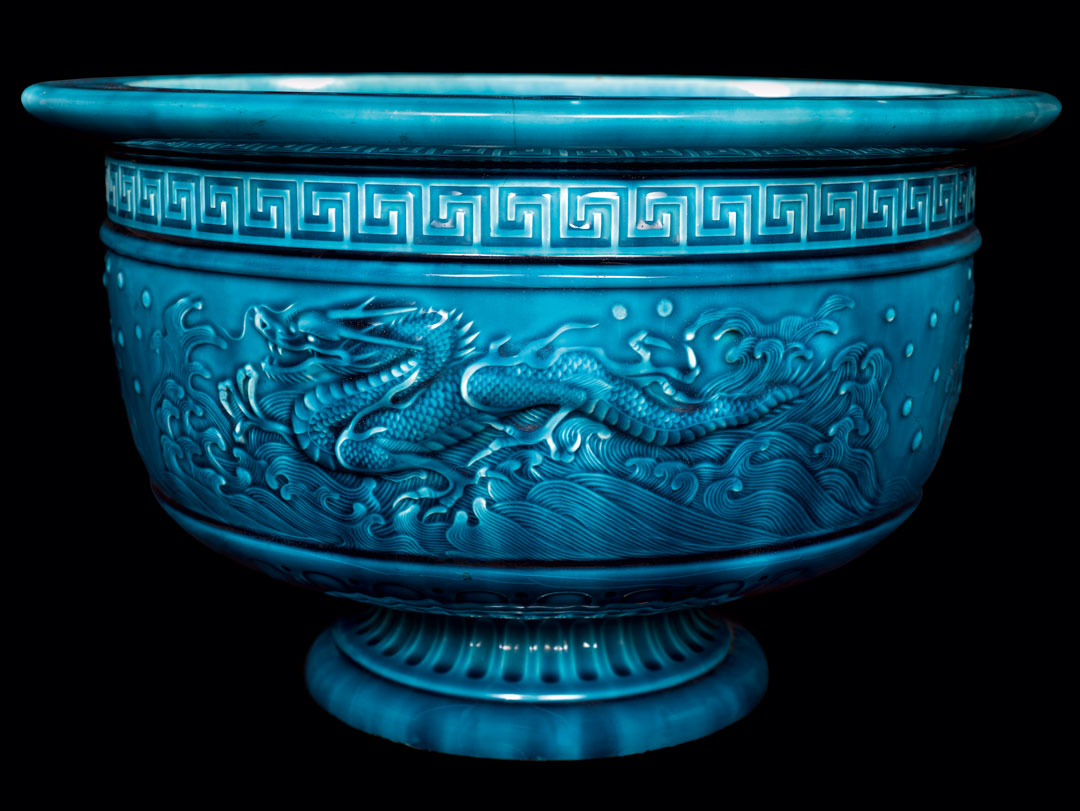 "Madame Stern, with her intriguing accent and assured manner of speaking, called out of the blue to introduce herself and asked to meet for lunch the following week. I accepted, sparking what would become a lifelong friendship and passion for collecting. Alice traveled regularly between Paris and New York, fitting perfectly with my schedule, as I was often hopping off to Paris for meetings with the French brands I was working with. We would arrange to meet in Paris early Saturday mornings and taxi over to Les Puces de Saint-Ouen. It was there that I purchased my first piece of Deck pottery, a small turquoise vase, for just fifty francs— after bargaining it down from the dealer's higher price!
"Saturday followed Saturday as our whirlwind collecting tours continued. Alice was the most brilliant and enchanting instructor; her knowledge was truly vast, and she instructed me in many other areas of the French decorative arts as well - bronzes, furniture, glassware, silver, pastels, drawings, paintings, and sculpture. She was née Goldschimdt, and brought me to the National Gallery of Art in Washington, D.C., to instruct me on the bronze medallion collection that her grandfather had donated.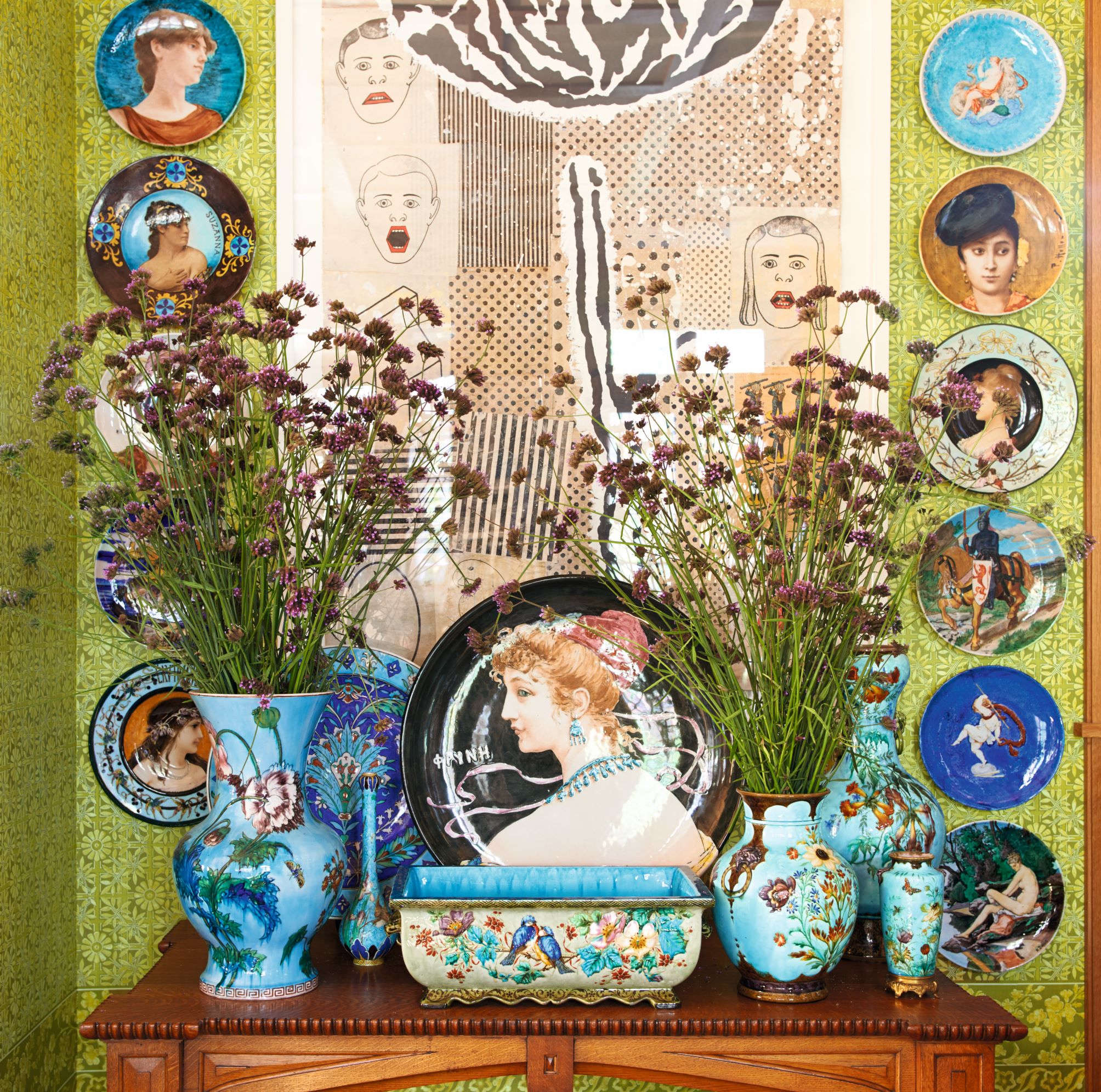 "But it was Théodore Deck's - the 'bleu de Deck,' the painted flowers, the women, the birds -out of all of France's late nineteenth-century ceramics that she felt were most overlooked and underappreciated. After having acquired my first ten or twenty Deck ceramics, I remember showing them to friends, and they were appalled! 'You don't really like this sort of Victorian stuff, do you?' was their oft-repeated question. But as the collection grew and grew, the ugly ducklings transformed themselves into rich and beautiful treasures. The more Deck's pieces filled the cabinets, walls, and mantels, the more I loved them. And it is a love that continues to grow as I add pieces to my collection. It has been a pleasure to witness many others' growing love too, as interest in decorative arts of the late-nineteenth to the early-twentieth century has noticeably increased over the past several decades."
Would you like to find out more about what Marino loves about Deck's work through some truly amazing photographs and writing from both Marino and curator and Deck expert Etienne Tornier? Then order a copy of Théodore Deck: The Peter Marino Collection.