INTERVIEW: Kiki Smith - 'When I was young, being marginalized gave me energy'
Read our interview with the German-born American artist featured in the new book Great Women Artists
The German-born American artist Kiki Smith is known for her anatomical-based works that address the human condition in relation to nature. Having begun to gain critical recognition in the 1980s in the aftermath of the second-wave feminist movement in New York, Smith forged a unique figurative path in the midst of an abstract-dominated era.
Prompted by the AIDS epidemic, in which she was personally affected by the loss of friends and family members, Smith focused her earlier works on organs and cellular forms, which gave her a deep understanding of the internal body. Breaking away from her abject and bodily work in recent years, Smith has drawn on her interests in Norse mythology, folk art and fairy tales, and medieval signs and symbols in her sculptures and tapestries. Smith's woven pieces are devised by collaging lifesize cartoons from her drawings and prints, to which she adds glimmers of gold leaf to emphasize their enchanted qualities. Typical of her recent explorations, Spinners connects transient natural forms with themes of life, death and resurrection. Here, the artist who's featured in our new book Great Women Artists, tells us about the positives and negatives of being a woman artist, what being a great artist means to her and why young women artists should just kick out the jams!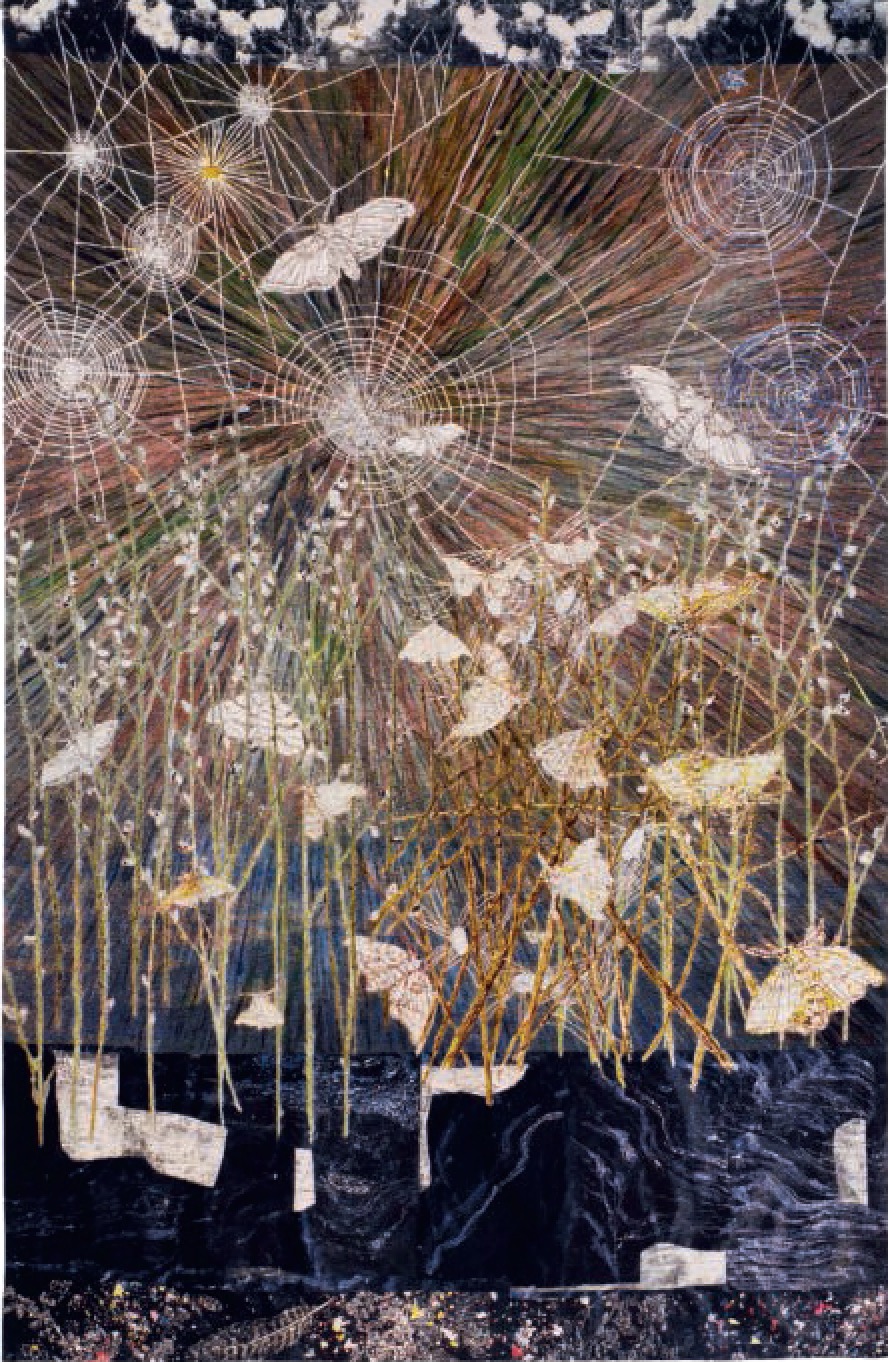 What does it mean to you to be featured in Great Women Artists? I am very honored to be in the company of other women artists.
Can you describe one artwork or series from your oeuvre that you feel was pivotal in your career? I wouldn't use the word "pivotal," but one piece that I am happy has had a public reception is the sculpture Lilith.
How has being a woman affected your career? It is hard to say. Being a woman could have affected my career positively at times and negatively at others. When I was young being marginalized gave me energy. I needed to make my experience evident. There was so little representation addressing the depth of women's experience that it was an enormous open garden. That women and others have been excluded from cultural representation only hurts the society as a whole. It coincides with the disregard we have for people and nature and is indicative of why we find the world in the state it is.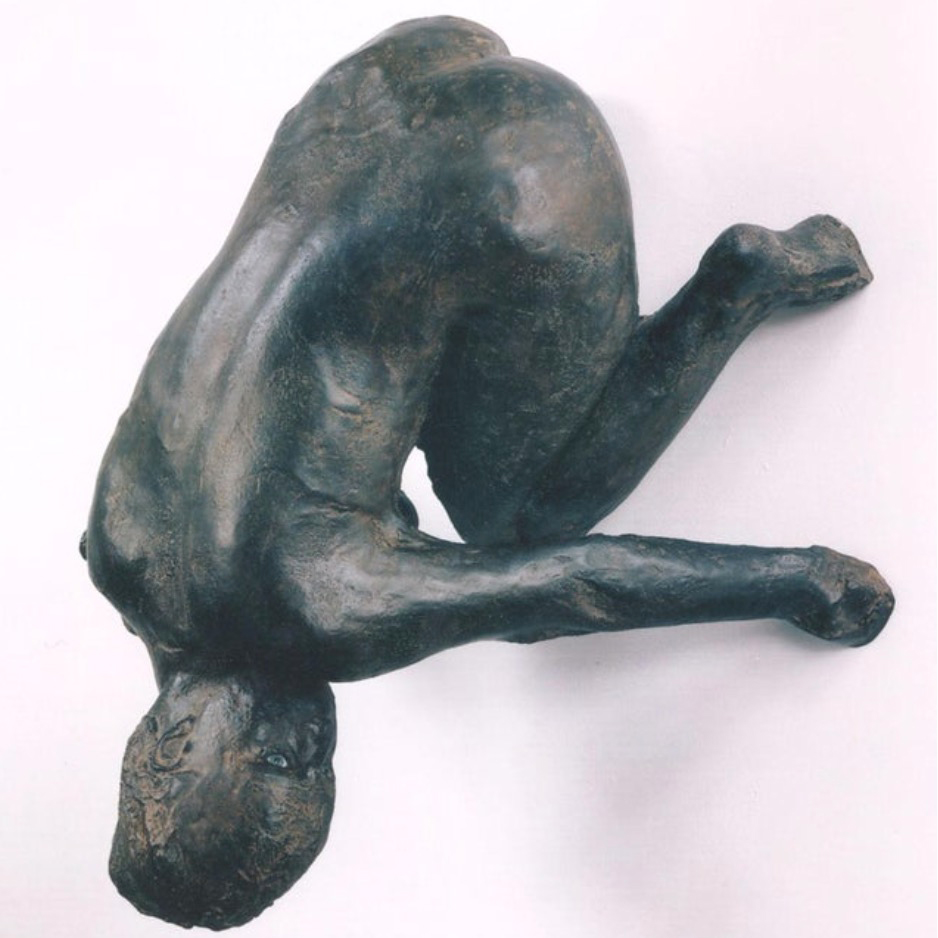 What makes a great artist? I think what is perceived as a great artist is subject to cultural change. But, certainly great artists that I admire belong to their time while resonating beyond the specifics of their personality and time. They have a vision that is at once singular and at the same time open to others; they enrich our lives.
Which other great woman artists inspire you and why? I have found many women artists inspiring, but, particularly, Nancy Spero's work has been inspiring for me over a great many years. She was enormously creative and inventive in her use of language, paper, and printmaking. And her content is encompassing and profound. She was a radical artist. And her work still remains radical.
How has the art world's relationship to women artists changed since you began your career? How could it still improve? In many ways things have changed radically yet stayed the same. While there are many more women artists apparent in the art world and culture than when I was young, there is still a very low representation of women in museums, and that is something that could change enormously. In the past ten years we've seen much more recognition for women's societal contributions yet this is still not reflected in the collections of our museums and cultural institutions. It seems the world needs to be continually reminded that all women are contributing to cultural life. We are the largest part of the population though still we're undervalued.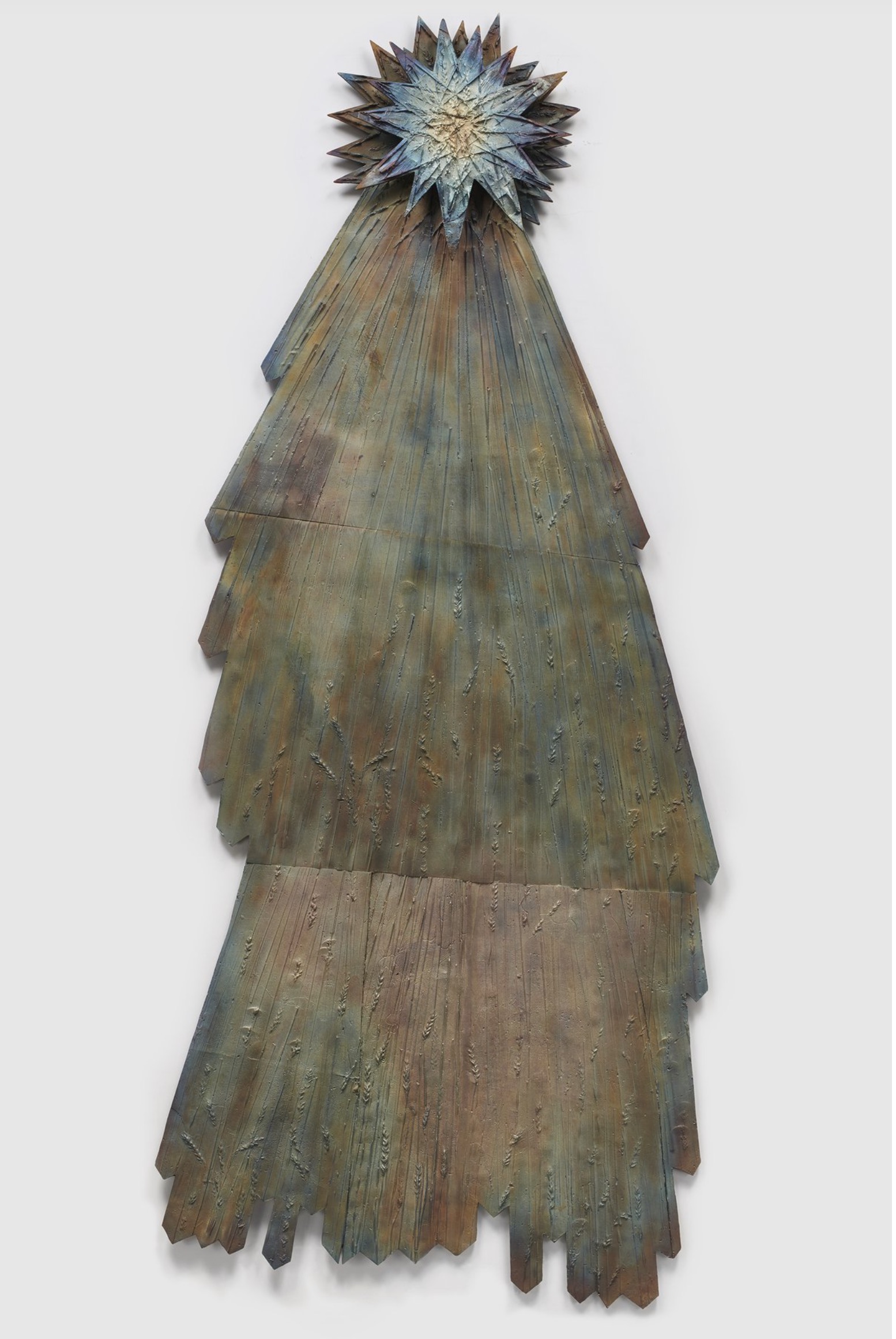 What advice would you give to emerging female artists entering the art world? I would tell anyone to work hard, follow themselves, and live in your community. Don't be stopped by your own preconceived notions of your life or by others. And kick out the jams.
The most extensive fully illustrated book of women artists ever published, Great Women Artists reflects an era where art made by women is more prominent than ever. In museums, galleries, and the art market, previously overlooked female artists, past and present, are now gaining recognition and value. Featuring more than 400 artists from more than 50 countries and spanning 500 years of creativity, each artist is represented here by a key artwork and short text. This essential volume reveals a parallel yet equally engaging history of art for an age that champions a greater diversity of voices. Order your copy of Great Women Artists here.
Kiki Smith will be the subject of exhibitions at Modern Art Oxford and La Monnaie de Paris in October. Pace Gallery presents works at its booths at Frieze Art Fair and FIAC in Paris.