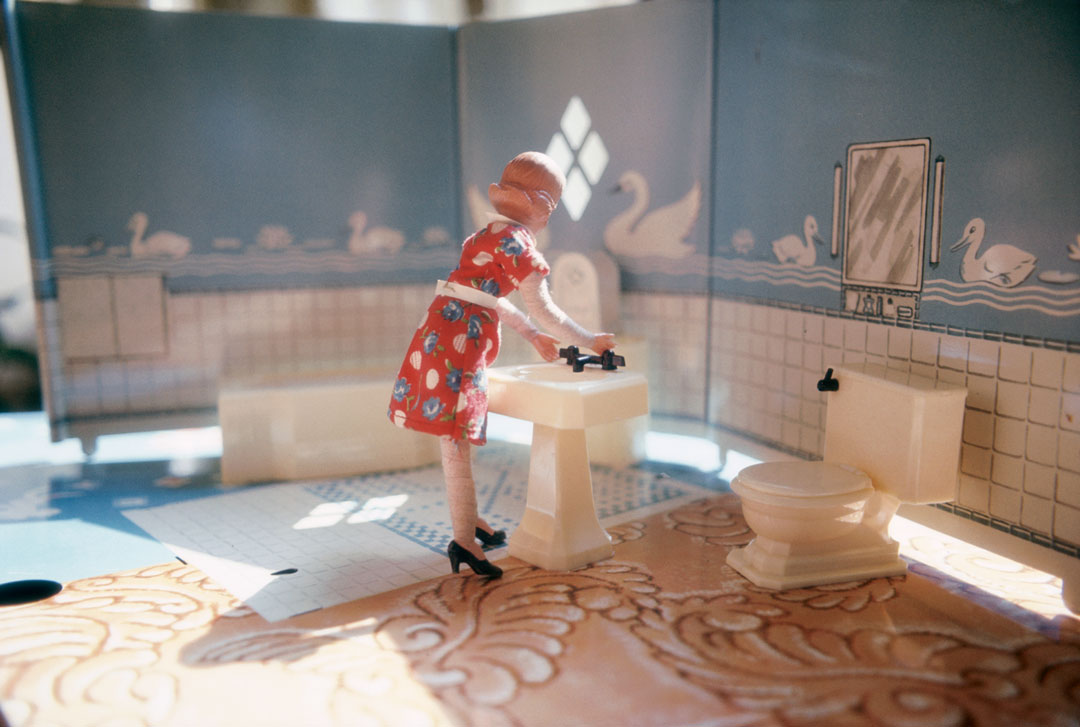 Great Women Artists whose partners were 'also artists'
Krasner, Carrington and Claudel all had famous husbands - but did it help or hinder them?
In the ideal marriage, one plus one always comes to more than two. Yet, does it always add up that way for painters, sculptors, photographers and other artists? Does marrying an artist help or hinder a fellow artist's career? And how does it differ when one half of the couple is a great woman artist? It's one of the many questions you can't help but consider, when you're leafing through our book, None which is back in print after quickly selling out its first run.
Many of the brilliant practitioners in the book are less famous than their better-known husbands. At the age of five, Elaine Fried was copying paintings she'd seen in the New York museums, and by the time she was in elementary school, Fried was selling portraits of her classmates, explains our new book. However, her marriage to Willem de Kooning in 1943 led to Elaine de Kooning's – as she was subsequently known - close, and not entirely unjustified association with Abstract Expressionism.
Lee Krasner may not have taken her husband Jackson Pollock's surname, and she certainly never achieved his level of prominence, though the contributing factors here are fairly complicated. "Krasner was deeply self-deprecating and often scornful of her own practice, destroying whole series and leaving behind only 599 works," explains or book. "The year after Krasner died, the Museum of Modern Art, New York, held a major retrospective of her work, releasing her from the shadow of her husband's reputation."
The French sculptor Camille Claudel did not marry her better-known counterpart, Auguste Rodin, though she did become his lover, conducting a long, stormy relationship between 1884 and 1893. However, the stymying of her career cannot be put down to one, single man. "Her admirers found something shocking in her – the critic Octave Mirbeau describing her as 'a revolt against nature: a woman genius' – while an earlier, fully nude version of her work The Watlz was deemed too explicitly sensual to be publicly displayed unless modified with drapes, and a large-scale marble was never made," explains our book. "Isolated after her father's death in 1913, she was committed against her will to a psychiatric institution by her diplomat-poet brother, Paul. Without art materials, she lived a virtual prisoner until the end of her life."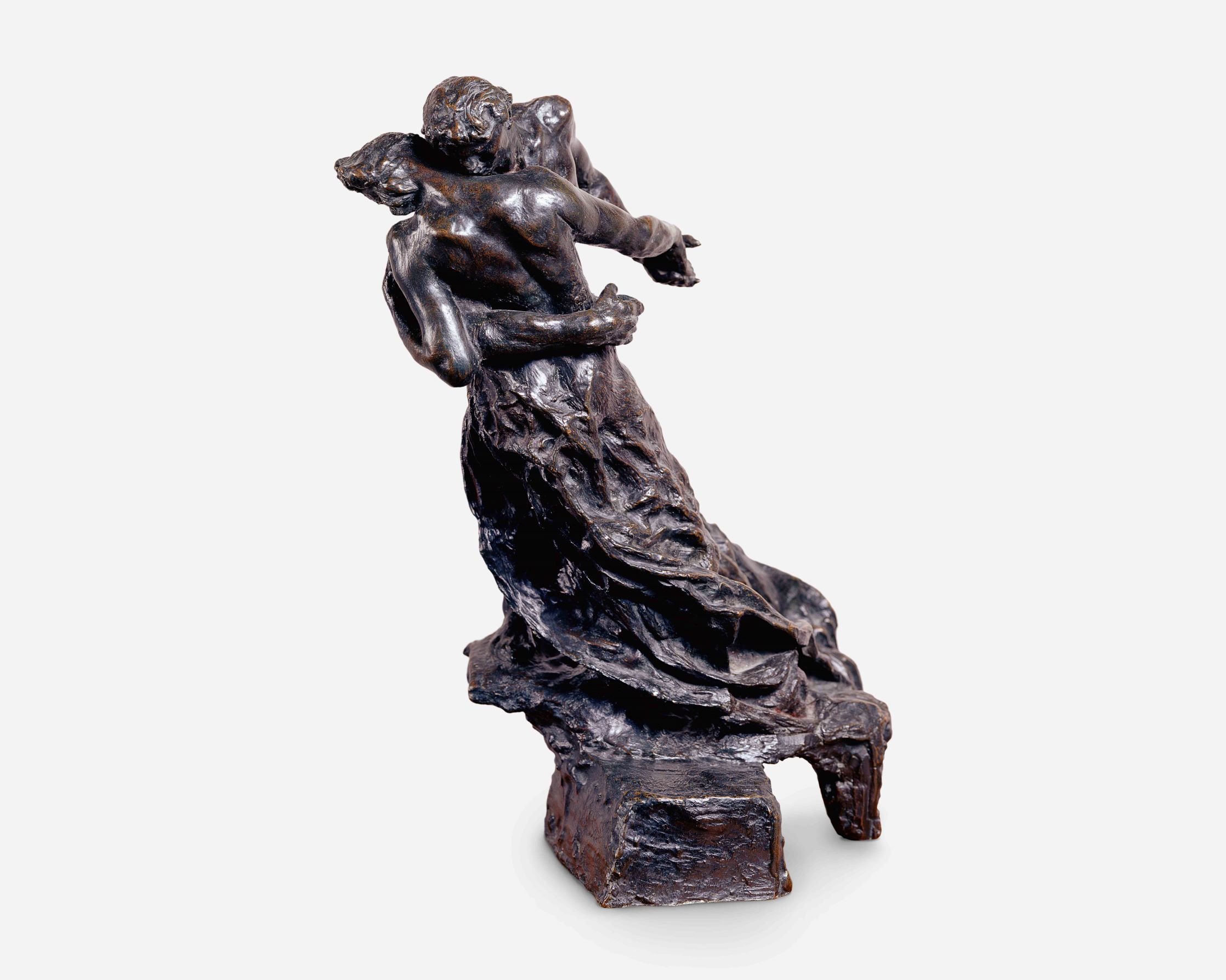 Similarly, Leonora Carrington did not marry Max Ernst. However, this artist certainly never permitted Ernst to stand in the way of her plans; the pair lived together in Paris during the late 1930s, before the German invasion forced them apart, setting Carrington on a very different path. "With the outbreak of war, Ernst was arrested (though he eventually escaped to America) and Carrington fled to Spain in great emotional distress," explains our book. "Here she had a breakdown and was committed to an asylum by her parents, an experience she documented in her 1972 novel Down Below. Fleeing again, she sought refuge in Mexico from 1943, and she became a founding member of the country's women's liberation movement."
Dora Maar's relationship with Picasso lasted longer, from 1936 until 1945 – during which period Picasso was still married to his first wife – and it's hard to see how his influence improved her work. Today Maar is best known for her early, Surrealist photography, a medium Picasso discouraged, urging her to paint instead.
The Swiss artist Heidi Bucher made a cleaner break, managing to distinguish quite clearly, between the work she made with her husband, Carl Bucher, in California during the 1970s – which blurred the distinction between clothing and sculpture – and the art she made back in her home country, following her divorce. "Bucher returned to Switzerland in 1973 and developed a new artistic direction, which became her signature technique," explains our book. "She used gauze sheets soaked in liquid latex rubber to coat objects, clothing, the body and rooms. Once dry, she carefully peeled away the material, creating translucent, skin-like casts, which she sometimes painted with mother-of-pearl pigments or glazes."
The distinction between Nancy Holt and her husband, the fellow land artist Robert Smithson, is less clear, and the pair certainly seemed to share the same aims, quite happily. "Considering humanity's physical relationship with the cosmos and its perceptions of time and space, she made earthworks, sculptures and site-specific installations, often in the form of astronomical monuments that allowed the positions of the sun and stars to be tracked," explains our new book; the Holt/Smithson Foundation, founded in 2017, lives on to further these aims.
While fellow US artist Laurie Simmons (top image may) dwell on themes of dismal domesticity, her husband, the painter Carroll Dunham, appears to have very little bearing on her practice. "Since the early 1970s, she has used photography and film to stage scenes that are populated by people or various dolls – from shop dummies to objects on legs and, more recently, a 'love doll', a highly realistic mannequin intended for sex and companionship," explains our new book. "Her art considers the role that images play in creating desire and the value judgements women face in society. In 1972 Simmons found a doll's house similar to the one she had played with as a child and began creating photographs of it featuring a tiny housewife, and – using hobbyist techniques – made small-format prints in keeping with the miniaturization of their subject matter."
Though of course the truly famous figure in Simmons household is her daughter, Lena Dunham; you can see Simmons and her work in Dunham's first film, the appropriately entitled Tiny Furniture.
For more on Great Women Artists get None. Featuring more than 400 artists from more than 50 countries and spanning 500 years of creativity, each artist is represented by a key artwork and short text. This essential volume reveals a parallel yet equally engaging history of art for an age that champions a greater diversity of voices. Order your copy of None