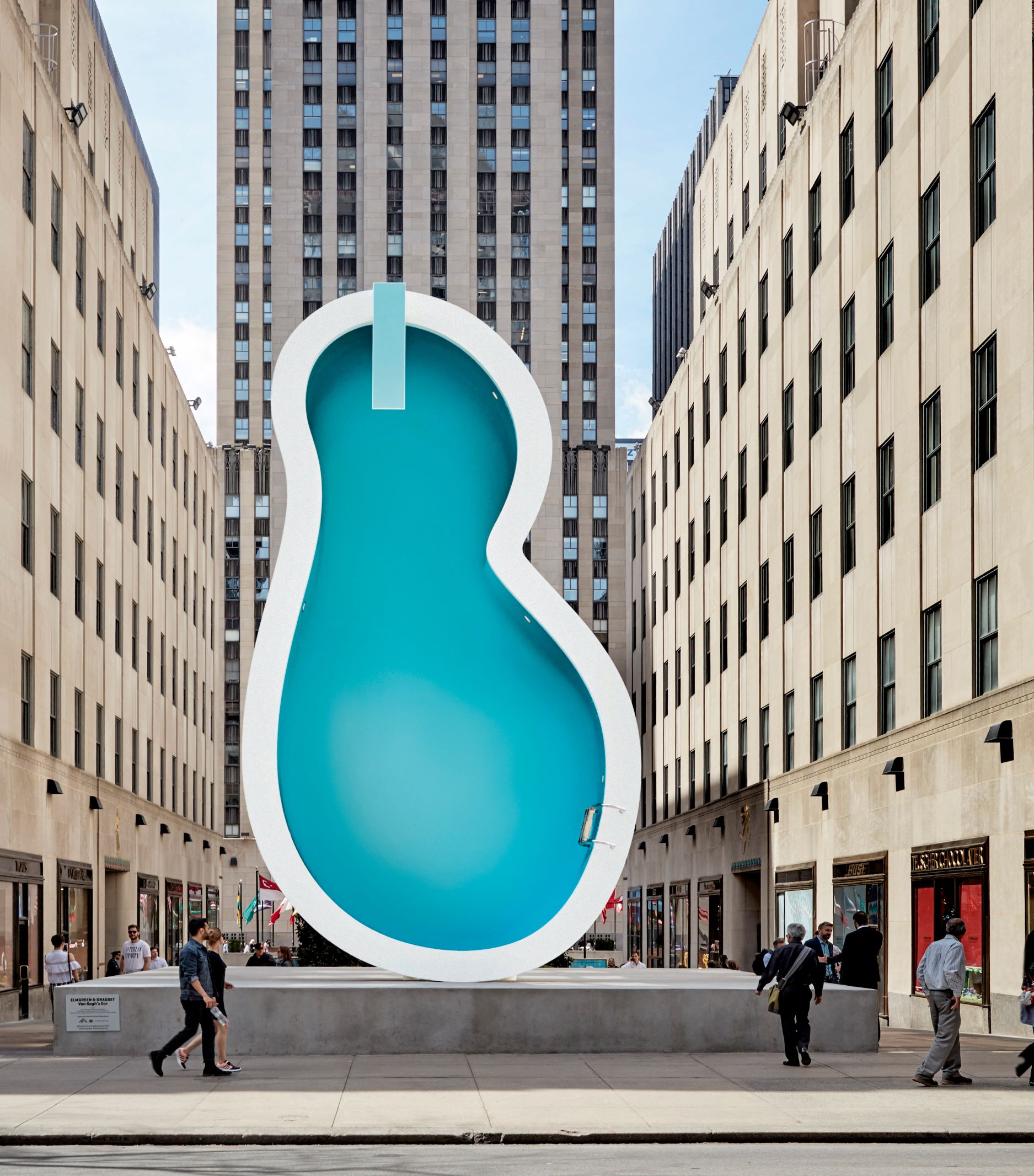 Why do Elmgreen & Dragset like swimming pools so much?
David Hockney, the shrinking public space, and being semi-naked around strangers feed into the motif
When Michael Elmgreen and Ingar Dragset gaze into a swimming pool, they see a bit more than the tiles at the bottom. In 1997, they installed a diving board into the window of the Louisiana Museum of Modern Art in Humlebæk, and, in so doing, writes Martin Herbert in our new Elmgreen & Dragset book, "transformed the strait dividing Denmark and Sweden into one big swimming pool."
In 2009, at the Venice Biennale, they placed a life-sized model of a dead art patron face-down in a domestic swimming pool, for their piece, The Collectors. In the spring and summer of 2016, they put an up-turned, kidney-shaped swimming pool at the Fifth Avenue entrance to the Channel Gardens at Rockefeller Center, for their public art piece, Van Gogh's Ear. And, at their recent London exhibition, This is How We Bite Our Tongue, which ran September 2018 to January 2019, the artists built a fake, abandoned public pool in the Whitechapel Gallery.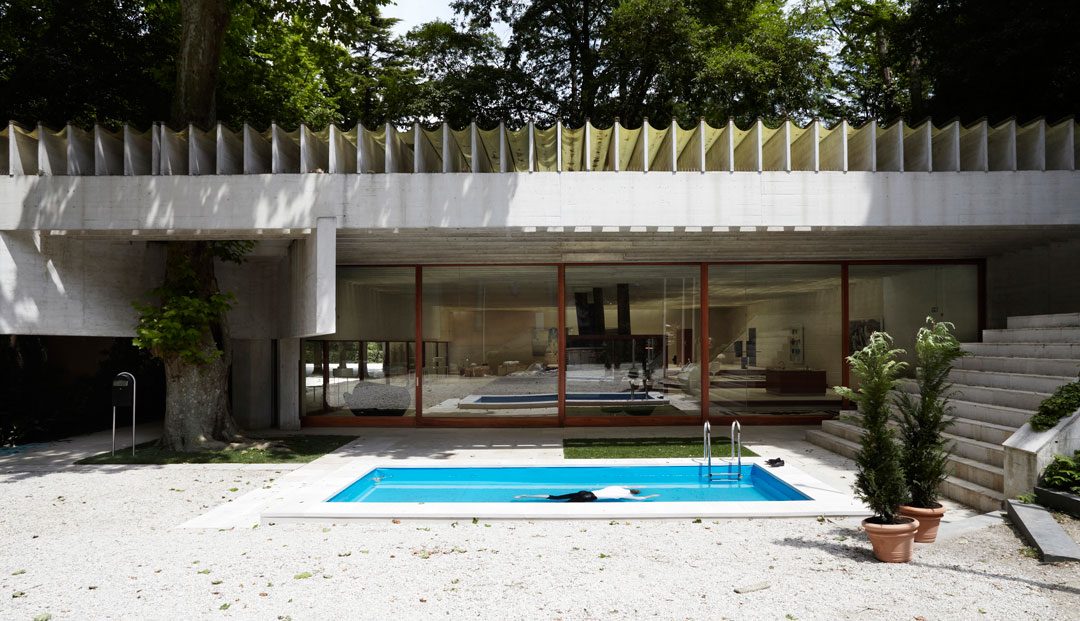 They've talked about this recurring motif in the past. As Dragset explains in our new book, the derelict London pool addressed the decline of civic spaces. "There are many public swimming pools in Europe that have been converted into shopping malls or private spas," he says.
However, in a new interview, published by Forbes, the artists dive into this interest a little more deeply.
As Dragset explains, their 1997 diving board installation at the Louisiana Museum of Modern Art actually referenced an earlier exhibition at that hallowed institution. "That was partly inspired by a show by David Hockney that had been on just before our exhibition," the artist says. "He of course made the famous paintings from his California home or other places in California, kind of like a happy, middle-class life, good vibrations, which was very interesting and important in its own right, but also we felt that within the institutional setting, there's a big divide between individuality and desire and the rules and regulations that are put upon us when we enter these institutions. So we wanted with our diving board to break that membrane of the museum in a way, to point out that there's life outside that's important to the life inside, and there needs to be a dialogue."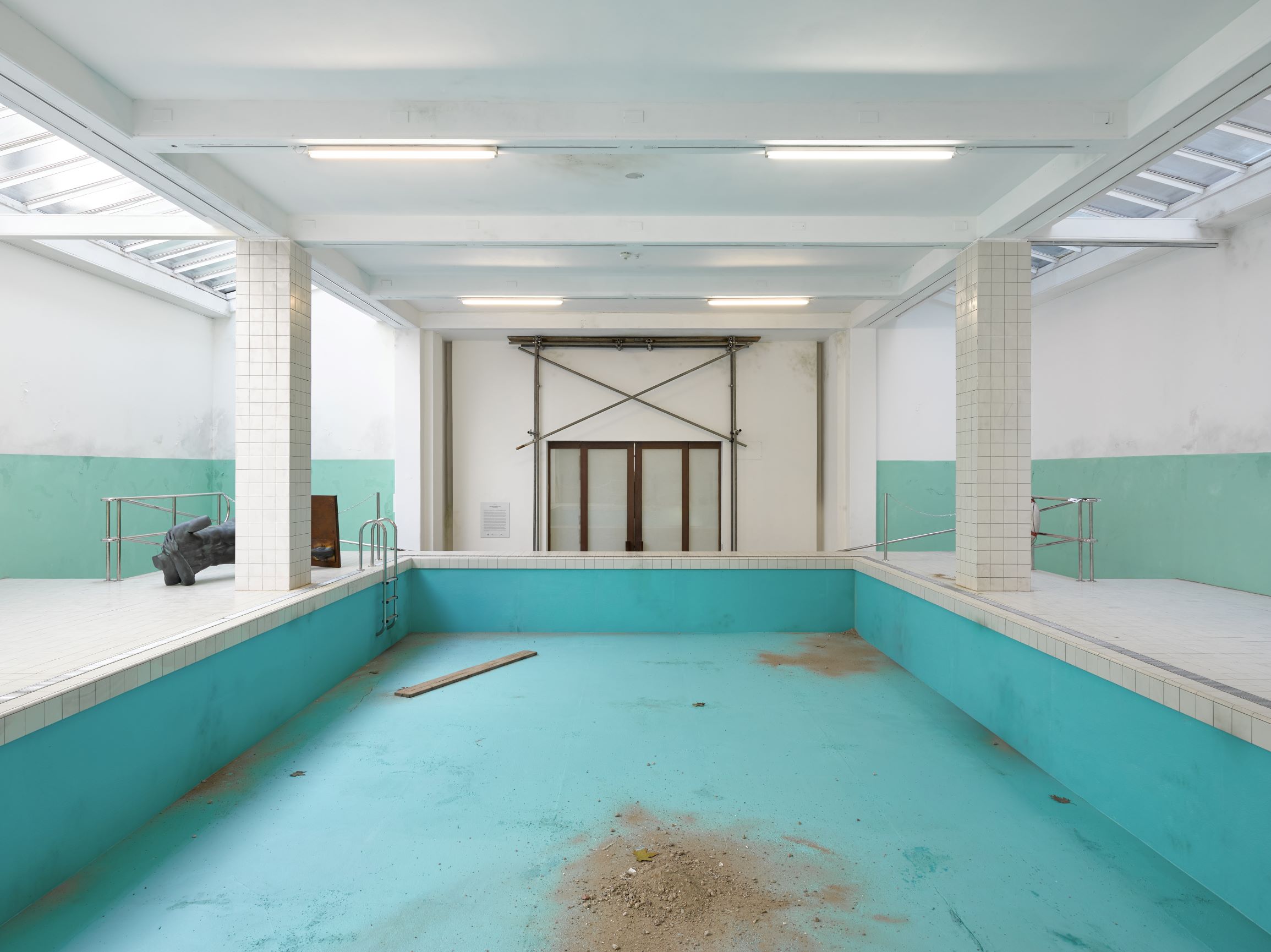 But taking your clothes off and jumping into water with other people also has a direct, experiential interest for the artists. "Because in our Internet-fixated reality today, we spend a lot of time in environments where our bodies cannot follow," says Elmgreen. "We can't carry them into virtual reality, so the art world is one place where we can meet with our bodies and go to exhibitions, look at objects and drink champagne, but there are other options for meeting in a bodily way like around a public pool, for instance, where people see each other less stressed than normal. And in societies that are a little bit shy, like British society, where you don't dress down so much, actually the encounters around the swimming pool where you're allowed to be in your bikini or your bathing trunks are quite important that we actually meet and see each others' bodies, so we don't get so scared when we meet them in a different way."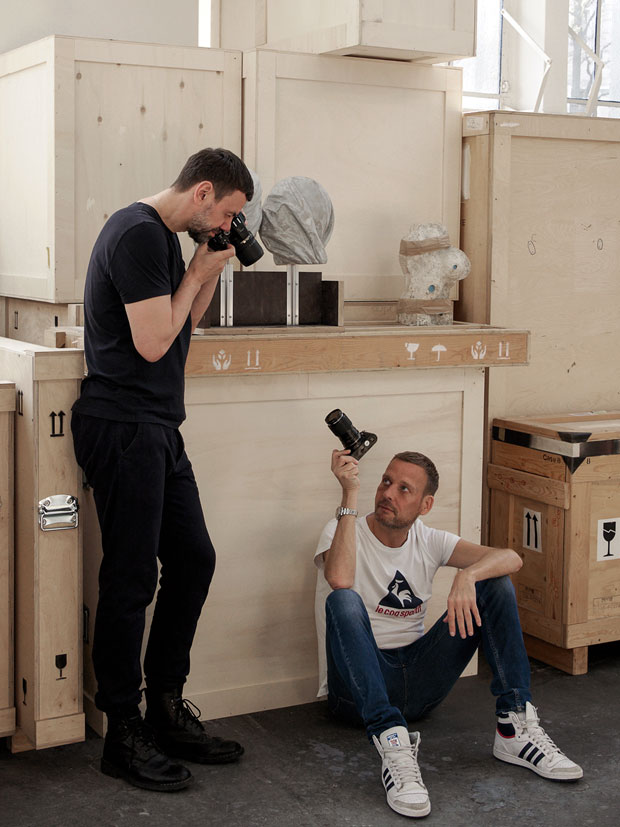 That's something to think about, next time you plunge into a pool, or into one of their shows. For more on these important contemporary artists, order a copy of their new book here.
Meanwhile, if you're in Berlin and you'd like to see Elmgreen and Dragset talk about the book with writer Martin Herbert and Phaidon's Michele Robecchi, head for Koenig Galerie St Agnes next Tuesday 14 May at 7.30 PM. RSVP is essential though. RSVP@KOENIGGALERIE.COM