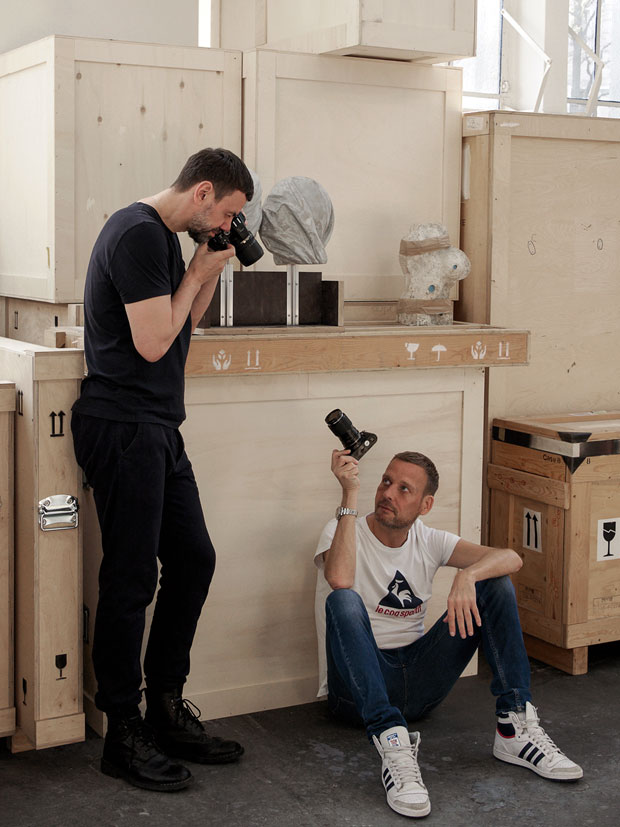 Want to have a drink with Elmgreen & Dragset?
The European art duo will upset gallery conventions when they stage their retrospective in London this year
It's a bit rude to say it, but just occasionally, the best thing about a new gallery opening is the reception drinks. That's certainly never the case with Elmgreen & Dragset, whose fun, challenging sculptures and installations are always engaging. Yet this winning art partnership are adding a few, traditionally British tipples to This Is How We Bite Our Tongue, their first major UK retrospective, which opens at the Whitechapel Gallery in London on 27 September.
Alongside well-known pieces, such as Self Portraits – monumental labels carved in marble or painted on canvas – the pair also plan to install a desk bearing a dairy and a bottle of whiskey.
Though most gallery installations are to be seen, rather than touched, Elmgreen & Dragset will actually encourage visitors to sit down, browse the book and pour themselves a drink from the bottle in this work, entitled The Bottle and the Book (2015).
This simple, consoling piece may well stand in contrast to the other pieces in the show. The artists say the exhibition will be about "emotions held inside, not said out loud. It is about withdrawal and resignation, about absence and impermanence, the feeling of loss, of losing agency as well as community. But it is also about reconciliation and resilience."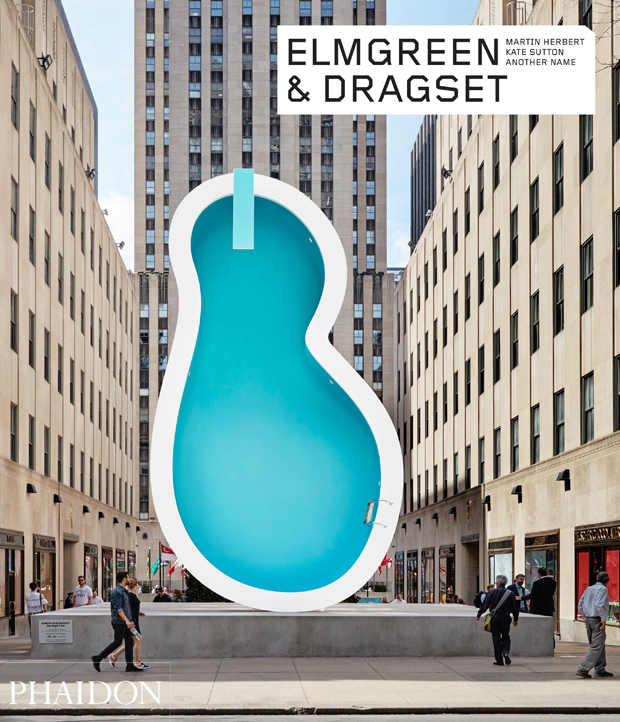 Perhaps you'll be needing that drink. For more on Elmgreen & Dragset pre-order their monograph here; for more on art and reading, take look at this book.