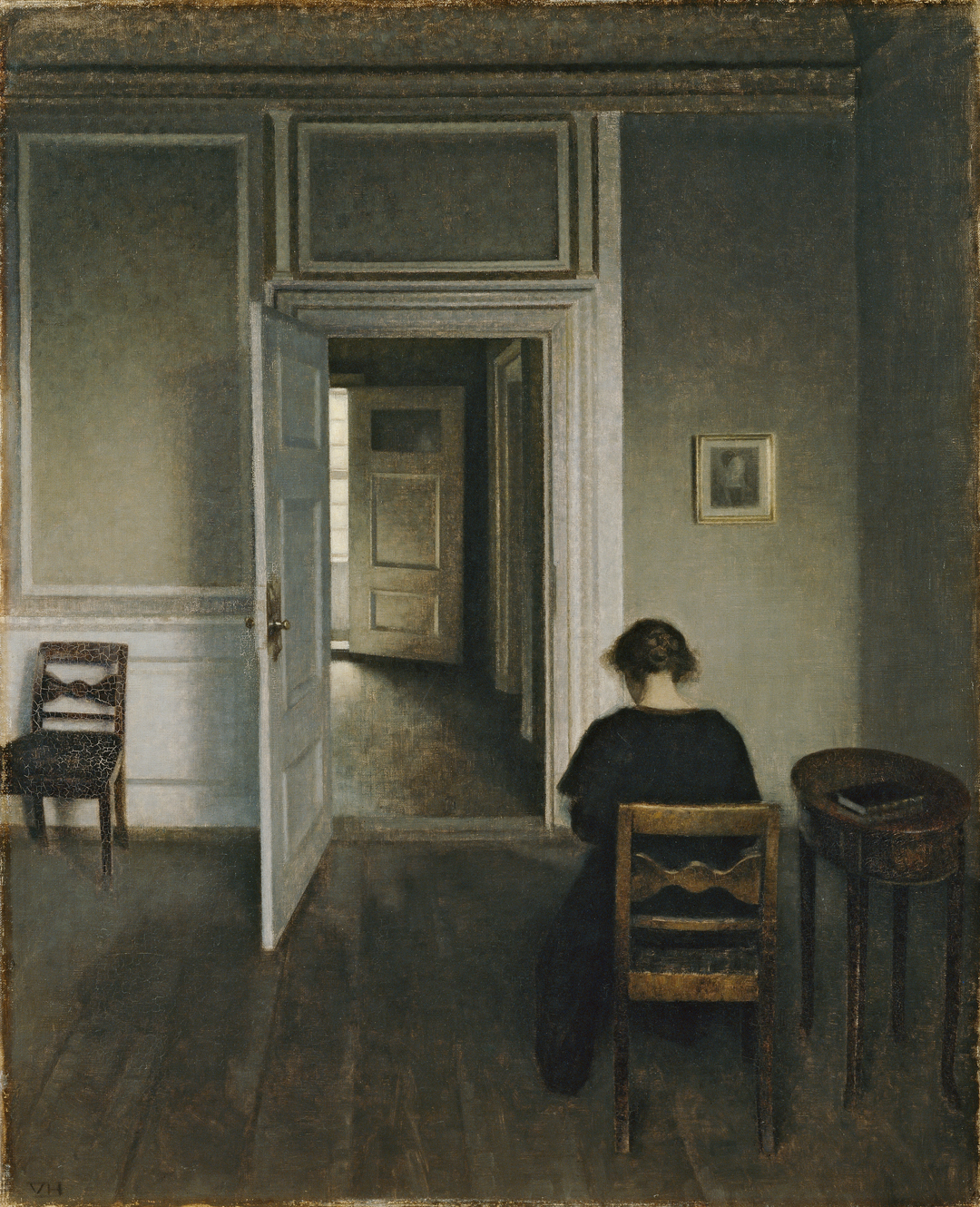 The Madness at the heart of Elmgreen & Dragset's new show
The Scandinavian art duo have found something perfectly spooky in a Danish painter's muted, grey interiors
For the artist Vilhelm Hammershøi, a house wasn't just a home, it was an artistic calling. "Hammershøi was a Danish painter of quiet interiors in muted colours, chiefly grey, and his refined style has something mystical about it, suggesting the work of seventeenth century Dutch artists such as Jan Vermeer and Pieter de Hooch" explains the text in The Art Book. "Although he had to wait a long time for recognition of his work, he was much respected by his contemporaries."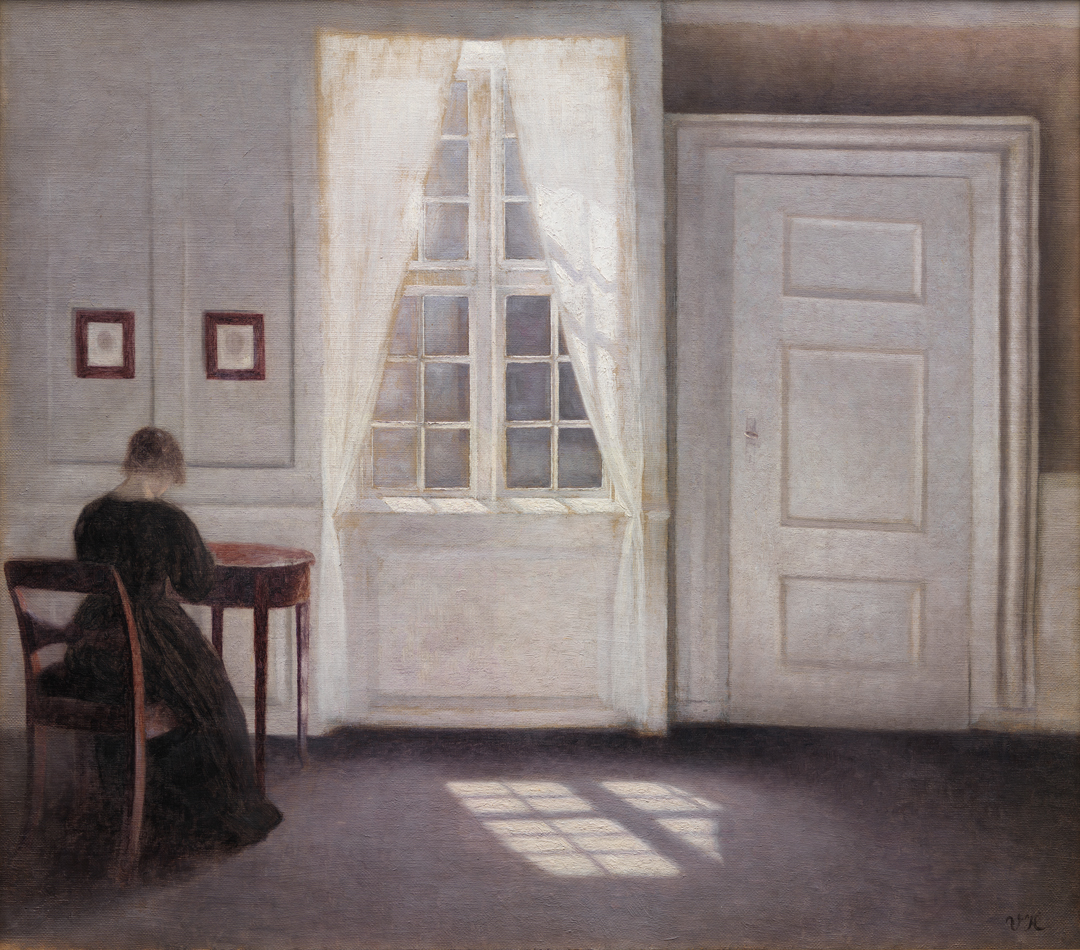 And, though Hammershøi died in Copenhagen a little over a century ago, that sense of respect for his spooky interiors lives on, thanks in part to two contemporary Scandinavian artists: Michael Elmgreen and Ingar Dragset.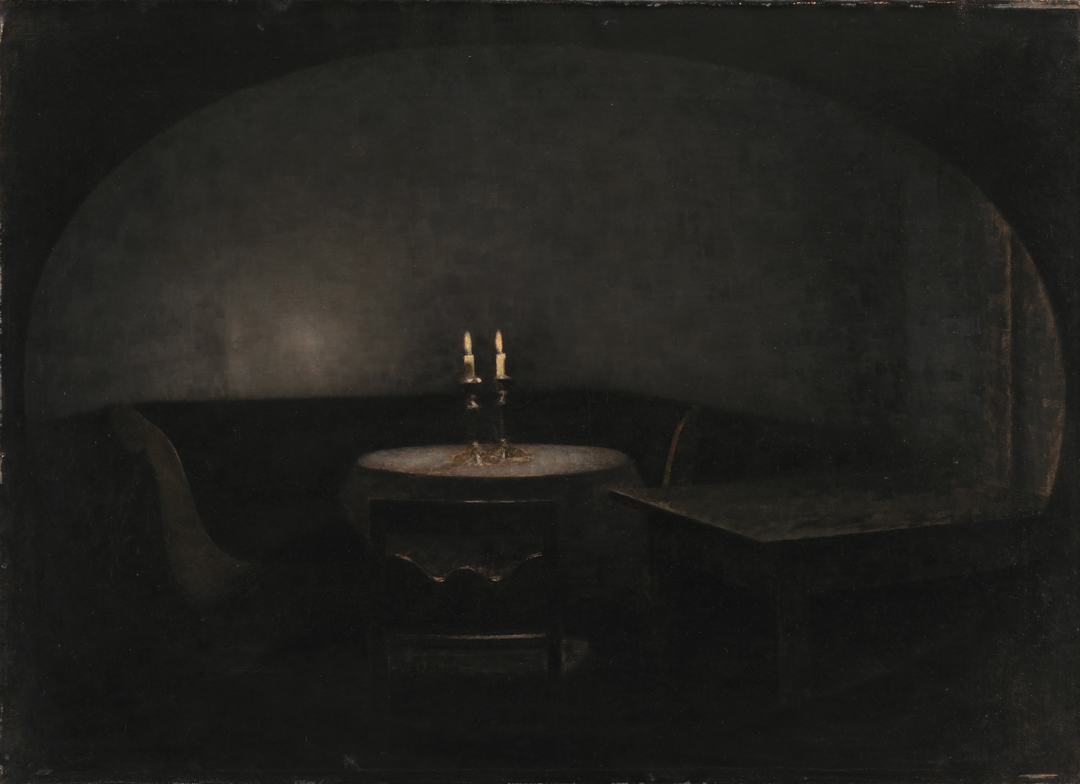 At the end of this month the art duo will open There I Belong – Hammershøi by Elmgreen & Dragset, at The National Gallery of Denmark. The show, which runs 27 April – 1 September, is more than a simple painting retrospective. The pair have, instead focussed on the recurring motifs in painter's own home – interior scenes depicting half-empty rooms arranged en suite, full of open and closed doors, painted in melancholic grey tones – and have placed works by themselves and a number of international contemporary artists, such as Francesca Woodman, Monica Bonvicini and Louise Bourgeois.
In this way, the pair say they are using Hammershøi's uncanny interiors to "express their scepticism about the concept of an idealised home."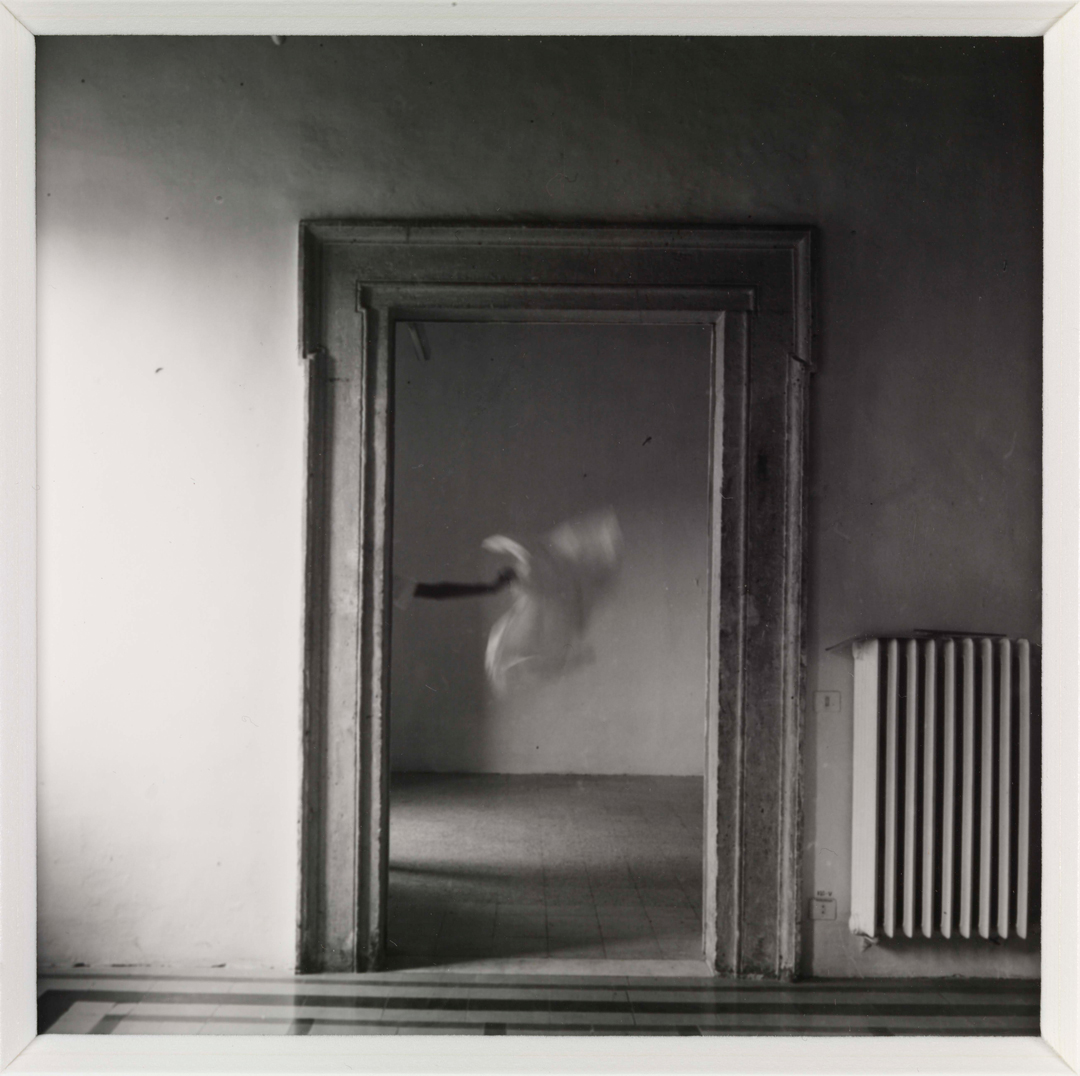 "The way we decorate our homes has always reflected the prevailing norms of society," the pair says. "This attempt to embody 'good taste' may be regarded as a reflection of our yearning to fit in, for acceptance, for a uniform and uniformed existence. We mostly seek to express ourselves and our identities in the interiors of our homes, as the vast majority of us have no actual influence on the external architectural settings that surround us. In that sense, the home may express our personal preferences."
And, while Elmgreen & Dragset's choice of artists are varied and international, they argue that there's something specifically Nordic about this modern malaise.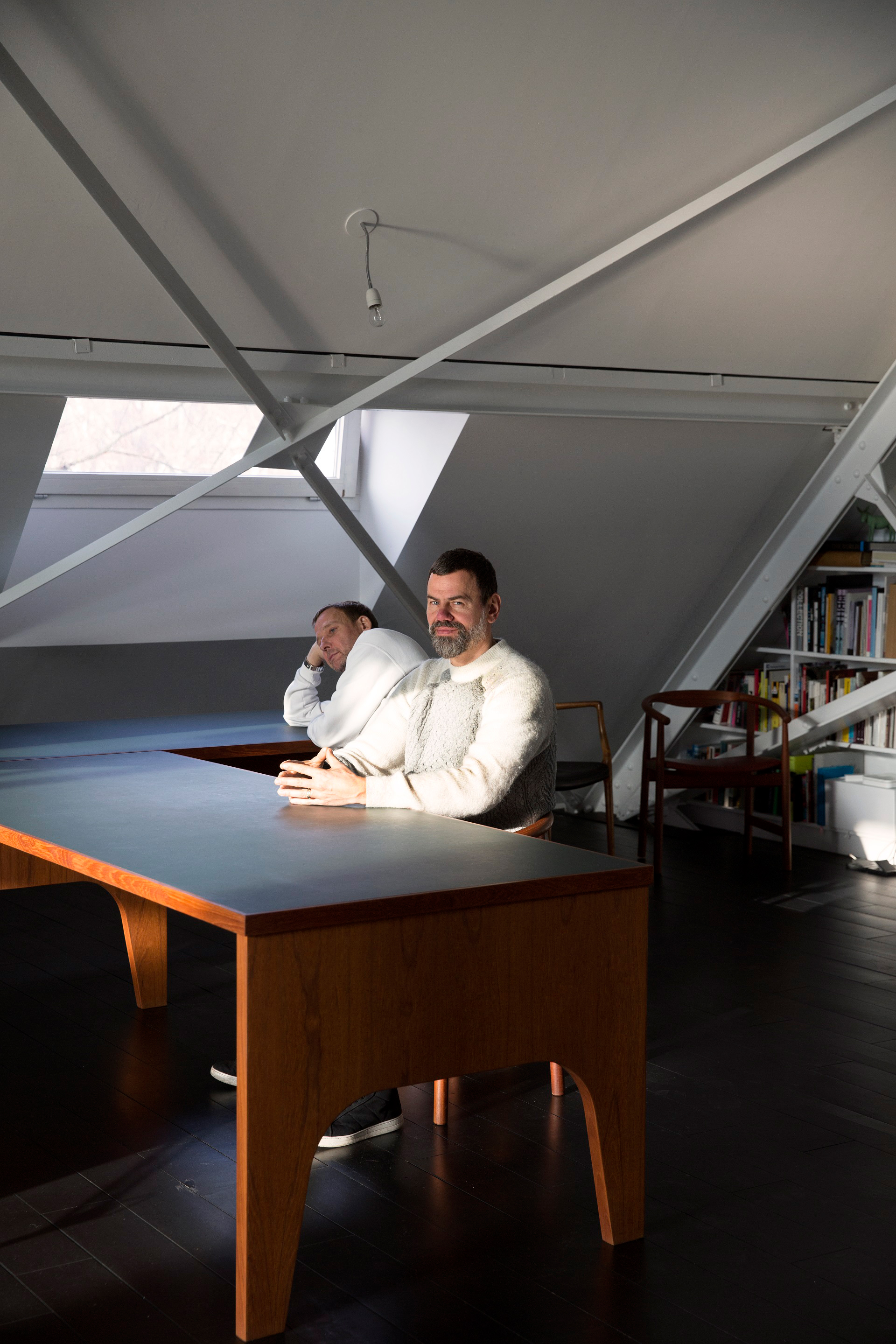 "Hammershøi describes a quiet life where all family conflicts and sensuous desires have been eliminated," the pair argues. "What is left is a stasis where Protestant, Nordic ideals have smothered all chaos, all free expression, all elements of chance and change. What is now marketed as 'Nordic hygge' has previously been evoked in all its horror by playwrights and film directors such as Ingmar Bergman, Lars Norèn, Henrik Ibsen, and Leif Panduro, all of whom have told us stories of the miseries lurking underneath the surface of these nice, neat homes. Stories about how all our efforts to fit into such idealised domestic settings may drive us to resignation – or madness."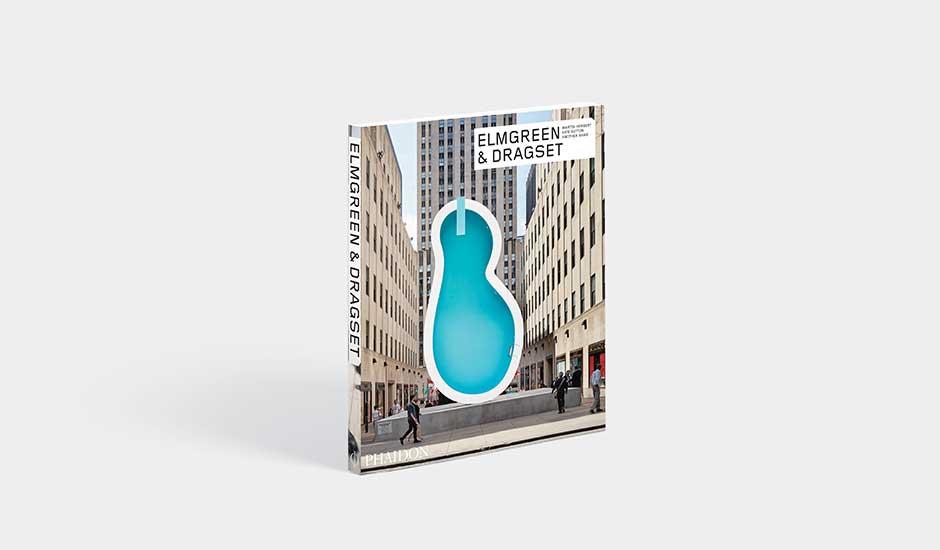 For more sharp takes on the modern experience, as well as a deeper understanding of this important duo, order a copy of our Elmgreen & Dragset book. For more from Monica Bonvicini get this book; for more Francesca Woodman get this one; for a lighter take on Nordic design get The Red Thread; and for more on interiors get Interiors.