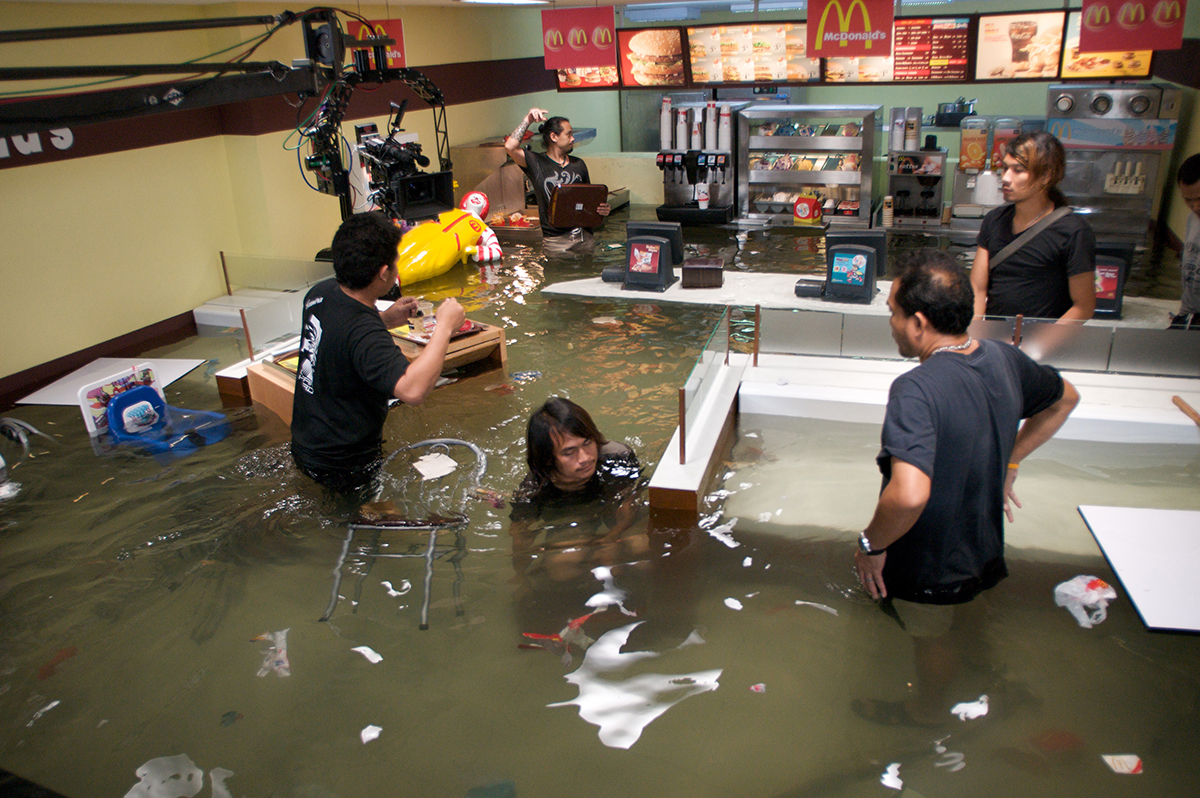 Wow! Will Superflex do this to the Tate?
Did you know that Tate Modern's latest Turbine Hall artists once flooded a McDonald's?
The Tate has confirmed that the Danish art collective, Superflex, featured in our new book Co-Art: Artists on Creative Collaboration, will undertake the next Turbine Hall commission. The trio, Bjørnstjerne Christiansen, Rasmus Nielsen and Jakob Fenger are "known for their interests in unifying urban spaces and commenting on society with authenticity through art," the Tate said when announcing the new commission, due to be installed in October.
However, Superflex also have a reputation for wrecking the joint. "Their memorable video (watch it on our facebook here) Flooded McDonald's (2009), produced by [fellow Co-Art group] The Propeller Group, features a life-size replica of a McDonald's restaurant that gradually fills with water, an allegory of impending economic and ecological catastrophe," writes Ellen Mara De Wachter in Co-Art.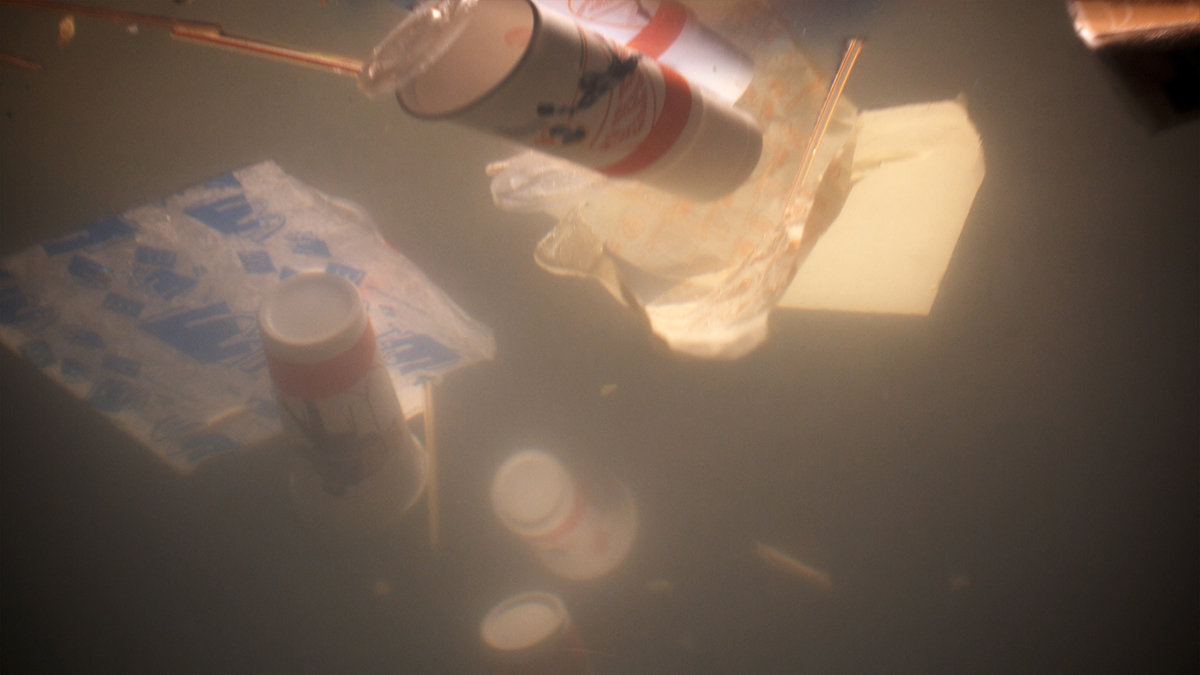 This 21-minute film, first shown in the South London Gallery in 2009, is as simple as it sounds, showing, in as straightforward a way as possible, 80,000 litres of water flooding into a replica of the famous fast-food restaurant, which the artists built in an empty swimming pool in Bangkok. The work was carried out without McDonald's knowledge, with Superflex and The Propeller Group remaking every aspect of the restaurant themselve - apparently right down to the fries.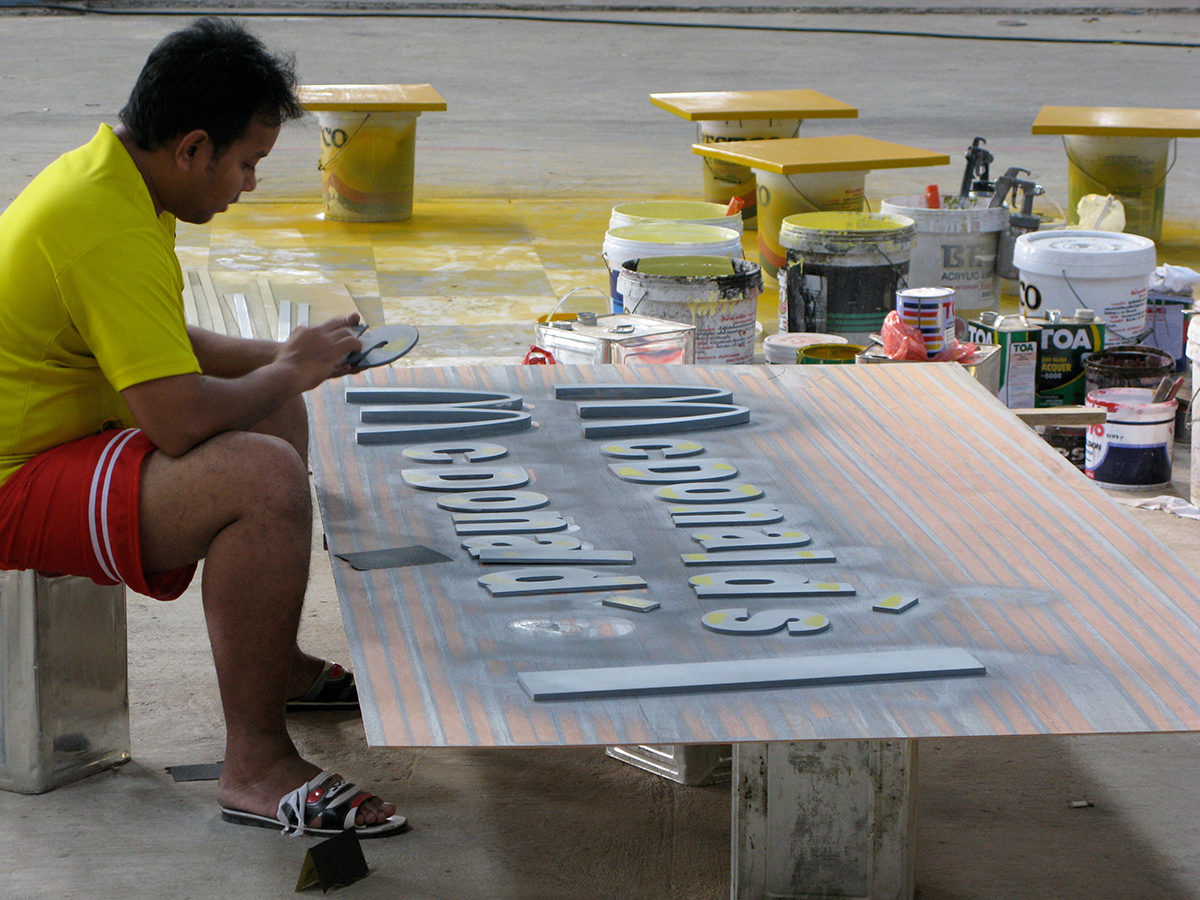 While the piece isn't overly didactic, the artists worked on Flooded McDonalds in the months following the 2007-2008 financial crisis, and prior to the 2009 Copenhagen UN Climate Change Conference; so seeing the clip as a commentary on global consumption and environmental damage seems somewhat inevitable, especially given the group's previous works which major on economic forces, democratic production conditions and self-organisation.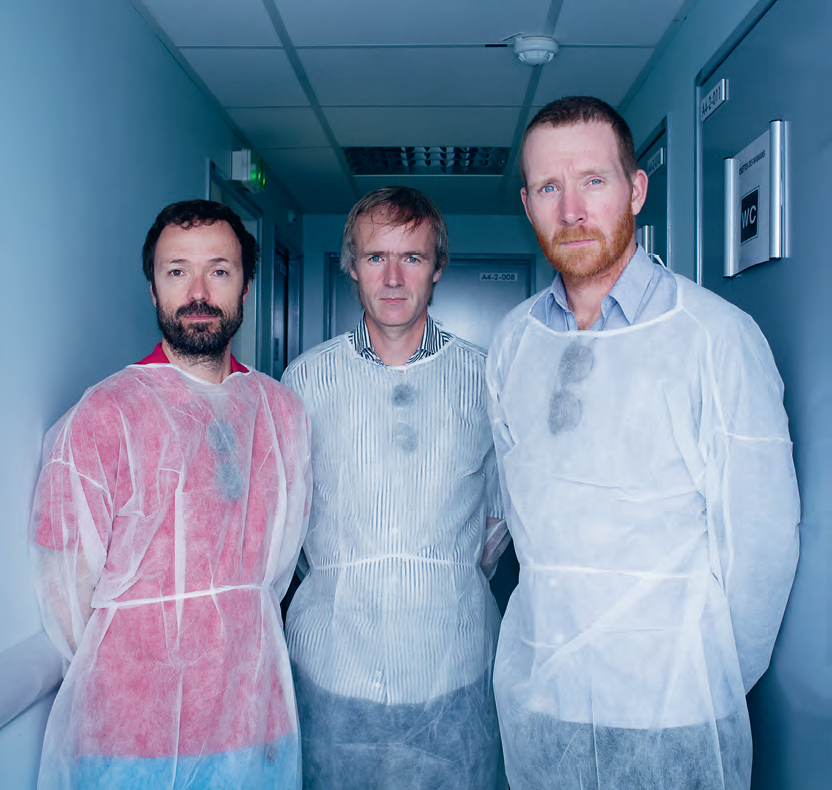 The trio even used grey, recycled water, rather than fresh stuff, in order to make their production more environmentally friendly. From a production point of view, Flooded McDonalds is an impressive feat, while, from an artistic perspective, it expresses uncomfortable truths in a compelling, entertaining way. Should we expect more of the same at the Tate's Turbine Hall this autumn or something else entirely?
For more on this group and other innovative art collectives order a copy of Co-Art here.