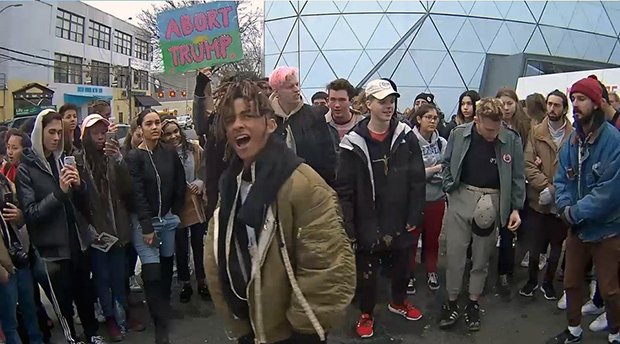 Violence forces Shia LaBeouf installation to close
Actor and Co-Art collaborator has his live-streaming protest closed following on-site scuffles
When the actor turned artist Shia LaBeouf created his latest work, He will Not Divide Us, with Central Saint Martins graduates Nastja Säde Rönkkö and Luke Turner, he added an open-ended date-range, 2017 –.
The camera, mounted on the outside wall of New York's Museum of the Moving Image, began live streaming at 9am on 20 January 2017, the day Donald Trump became president.
LaBeouf, Rönkkö & Turner encouraged visitors to say the words "he will not divide us" to the camera. Their plan was that the work would last for as long as Trump's presidency.
Unfortunately, He Will Not Divide Us hit quite few bumps early on, with some respondees baiting LaBeouf, Rönkkö & Turner's supporters. The NYPD began to patrol the site, and LaBeouf was even arrested on January 25 following a scuffle with an opponent.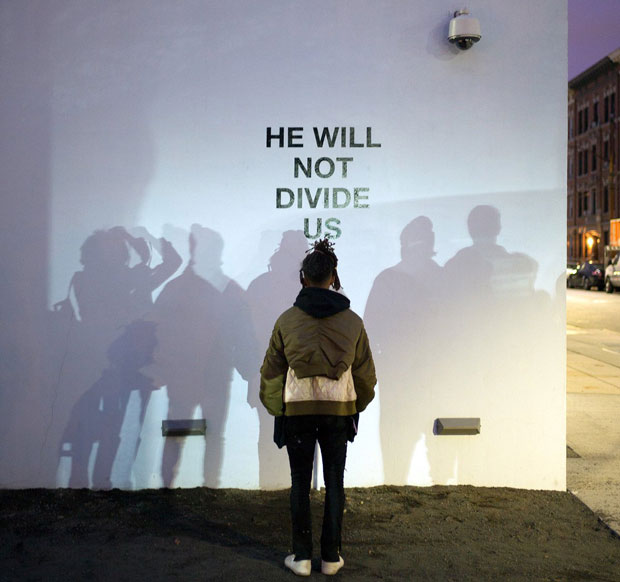 Then, on Friday (10 February), The Museum of the Moving Image closed the live feed, describing the artwork as "a serious and ongoing public safety hazard for the museum, its visitors, staff, local residents, and businesses."
"While the installation began constructively, it deteriorated markedly," the museum clarified. "Over the course of the installation, there have been dozens of threats of violence and numerous arrests, such that police felt compelled to be stationed outside the installation 24-hours-a-day, seven-days-a-week."
LaBeouf, Rönkkö & Turner claim on their website that "the Museum of the Moving Image abandoned the project", but that they however, "have not."
How they intend to continue the piece is unclear but LeBeouf is no stranger to adverse reactions. As he explains in our new book Co- Art: Artists on Creative Collaboration, "Brad Pitt said to me, 'What the fuck are you doing, kid?" when he embarked on a his fine-art projects.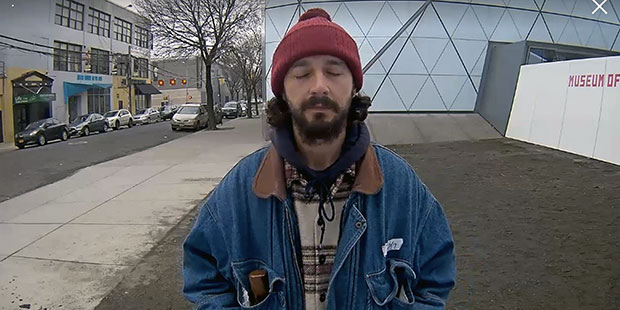 As champions of the creative act we at Phaidon hope LeBeouf will continue to work within his fine-art trio, producing challenging, headline-generating contemporary works - even if they don't occupy the same spot for a four-year run.
For more on his work and other artists who work in duos and group order a copy of Co- Art: Artists on Creative Collaboration here. And if you're looking for more examples of how artists both celebrated and unknown have resisted the powers that be in recent times, check out Liz McQuiston's scholarly but thoroughly readable and copiously illustrated Visual Impact Creative Dissent in the 21st Century.